Abstract
Black Americans comprise 13% of the US population, yet data suggests that they represent 23% of those fatally shot by police officers. Data on non-lethal encounters with police in the Black community is less available but can understandably result in emotional trauma, stress responses, and depressive symptoms. The aim of this systematic literature review is to assess if interactions with the police are associated with mental health outcomes among Black Americans. Following pre-defined inclusion criteria, 11 articles were reviewed. Using a quality assessment tool, eight studies received a fair quality rating, two studies a poor rating, and one study received a good rating. The types of police interaction reported among study participants included police use of force during arrest, police stops, police searches, exposure to police killings, and interactions with police in the court system and varied mental health outcomes. Most of the studies (6 of 11) reviewed found statistically significant associations between police interactions and mental health (psychotic experiences, psychological distress, depression, PTSD, anxiety, suicidal ideation and attempts), indicating a nearly twofold higher prevalence of poor mental health among those reporting a prior police interaction compared to those with no interaction. Although better quality studies are needed, findings suggest an association between police interactions and negative mental health outcomes. Changes in law enforcement policy, development and implementation of a validated instrument for police experiences, improved community outreach, a federally mandated review of policy and practice in police departments, and expanded police training initiatives could reduce the potential negative mental health impact of police interactions on Black Americans.
Access options
Buy single article
Instant access to the full article PDF.
USD 39.95
Price includes VAT (USA)
Tax calculation will be finalised during checkout.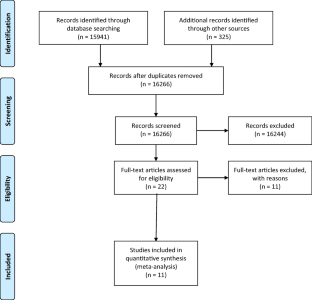 References
1.

Alang S, McAlpine D, McCreedy E, Hardeman R. Police brutality and black health: setting the agenda for public health scholars. Am J Public Health. 2017;107:662–5.

2.

Geller A, Fagan J, Tyler T, Link BG. Aggressive policing and the mental health of young urban men. Am J Public Health. 2014;104:2321–7.

3.

Policing [Internet]. SAGE Publ. Inc. 2018 [cited 2018 Aug 22]. Available from: https://us.sagepub.com/en-us/nam/policing/book235733

4.

Nodjimbadem K. The long, painful history of police brutality in the U.S. [internet]. Smithsonian. [cited 2017 Nov 19]. Available from: http://www.smithsonianmag.com/smithsonian-institution/long-painful-history-police-brutality-in-the-us-180964098/.

5.

U.S. Census Bureau QuickFacts: UNITED STATES [Internet]. [cited 2018 Jul 10]. Available from: https://www.census.gov/quickfacts/fact/table/US/PST045217.

6.

Fatal Force: 2018 police shootings database [Internet]. Wash. Post. [cited 2018 Jul 10]. Available from: https://www.washingtonpost.com/graphics/2018/national/police-shootings-2018/

7.

Vitale AS. The end of policing. Brooklyn: Verso; 2017.

8.

Krieger N, Chen JT, Waterman PD, Kiang MV, Feldman J. Police killings and police deaths are public health data and can be counted. PLoS Med. 2015;12:e1001915.

9.

The counted: tracking people killed by police in the United States | US news [internet]. The Guardian. [cited 2016 Sep 30]. Available from: http://www.theguardian.com/us-news/series/counted-us-police-killings.

10.

Mapping Police Violence [Internet]. Mapp. Police Violence. [cited 2019 Apr 28]. Available from: https://mappingpoliceviolence.org/.

11.

Brunson RK, Miller J. Young black men and urban policing in the United States. Br J Criminol. 2006;46:613–40.

12.

Davis E. Contacts between police and the public, 2015. 2015;33.

13.

Eith C, Durose MR, Statisticians B. Contacts between police and the public, 2008. 2008;28.

14.

Goff PA. The Science of Justice: race, arrests, and use of force [Internet]. Cent. Polic. Equity. [cited 2017 Nov 10]. Available from: http://policingequity.org/research/1687-2/

15.

maria.fleitas. Trauma and violence [internet]. 2019 [cited 2019 Jul 30]. Available from: https://www.samhsa.gov/trauma-violence

16.

The impact of traumatic events on mental health [Internet]. Ment. Health Found. 2016 [cited 2019 Jul 29]. Available from: https://www.mentalhealth.org.uk/publications/impact-traumatic-events-mental-health

17.

Treatment (US) C for SA. Understanding the impact of trauma [Internet]. Substance abuse and mental health services administration (US); 2014 [cited 2019 Jul 30]. Available from: https://www.ncbi.nlm.nih.gov/books/NBK207191/

18.

Friborg O, Emaus N, Rosenvinge JH, Bilden U, Olsen JA, Pettersen G. Violence affects physical and mental health differently: the general population based Tromsø study. PLoS One [Internet]. 2015 [cited 2019 Jul 29];10. Available from: https://www.ncbi.nlm.nih.gov/pmc/articles/PMC4552864/, e0136588

19.

WHO | Global status report on violence prevention 2014 [Internet]. WHO. [cited 2019 Jul 30]. Available from: http://www.who.int/violence_injury_prevention/violence/status_report/2014/en/.

20.

Quality Assessment Tool for Observational Cohort and Cross-Sectional Studies - NHLBI, NIH [Internet]. [cited 2017 Oct 29]. Available from: https://www.nhlbi.nih.gov/health-pro/guidelines/in-develop/cardiovascular-risk-reduction/tools/cohort

21.

Impellizzeri FM, Bizzini M. SYSTEMATIC REVIEW AND META-ANALYSIS: A PRIMER. Int J Sports Phys Ther. 2012;7:493–503.

22.

Bor J, Venkataramani AS, Williams DR, Tsai AC. Police killings and their spillover effects on the mental health of black Americans: a population-based, quasi-experimental study. Lancet Lond Engl. 2018;392:302–10.

23.

DeVylder FJJ, Cogburn CD, Wilcox HC, Sharpe TL, Oh HY, et al. Elevated prevalence of suicide attempts among victims of police violence in the USA. J Urban Health Bull N Y Acad Med. 2017;94:629–36.

24.

DeVylder OHY, Nam B, Sharpe TL, Lehmann M, Link BG. Prevalence, demographic variation and psychological correlates of exposure to police victimisation in four US cities. Epidemiol Psychiatr Sci. 2017;26:466–77.

25.

DeVylder JH-J, Fedina L, Coleman D, Anglin D, Cogburn C, et al. Association of exposure to police violence with prevalence of mental health symptoms among urban residents in the United States. JAMA Netw Open. 2018;1:e184945–e184945.

26.

Gaines JS. Social correlates of psychological distress among adult African American males , Social Correlates of Psychological Distress Among Adult African American Males. J Black Stud. 2007;37:827–58.

27.

Hirschtick JL, Homan SM, Rauscher G, Rubin LH, Johnson TP, Peterson CE, et al. Persistent and aggressive interactions with the police: potential mental health implications. Epidemiol Psychiatr Sci. 2019:1–8.

28.

Landers AJ, Rollock D, Rolfes CB, Moore DL. Police contacts and stress among African American college students. Am J Orthop. 2011;81:72–81.

29.

Meade B, Steiner B IV. CFK. The effect of police use of force on mental health problems of prisoners. Polic Soc. 2017;27:229–44.

30.

Tummala-Narra P, Sathasivam-Rueckert N. Perceived support from adults, interactions with police, and adolescents' depressive symptomology: an examination of sex, race, and social class. J Adolesc. 2013;36:209–19.

31.

Oh H, DeVylder J, Hunt G. Effect of police training and accountability on the mental health of African American adults. Am J Public Health. 2017;107:1588–90.

32.

Chaney C, Robertson RV. Racism and police brutality in America. J Afr Am Stud. 2013;17:480–505.

33.

Hargons C, Mosley D, Falconer J, Faloughi R, Singh A, Stevens-Watkins D, et al. Black lives matter: a call to action for counseling psychology leaders. Couns Psychol. 2017;45:873–901.

34.

Williams DR, Williams-Morris R. Racism and mental health: the African American experience. Ethn Health. 2000;5:243–68.

35.

Bailey ZD, Krieger N, Agénor M, Graves J, Linos N, Bassett MT. Structural racism and health inequities in the USA: evidence and interventions. Lancet Lond Engl. 2017;389:1453–63.

36.

Bender R, Bunce C, Clarke M, Gates S, Lange S, Pace NL, et al. Attention should be given to multiplicity issues in systematic reviews. J Clin Epidemiol. 2008;61:857–65.
Ethics declarations
Conflict of Interest
The authors declare that they have no conflict of interest.
Additional information
Publisher's Note
Springer Nature remains neutral with regard to jurisdictional claims in published maps and institutional affiliations.
About this article
Cite this article
McLeod, M.N., Heller, D., Manze, M.G. et al. Police Interactions and the Mental Health of Black Americans: a Systematic Review. J. Racial and Ethnic Health Disparities 7, 10–27 (2020). https://doi.org/10.1007/s40615-019-00629-1
Received:

Revised:

Accepted:

Published:

Issue Date:
Keywords
Policing

Police

Black Americans

African-Americans

Mental health

Depression