Abstract
Clinical trials and research studies often fail to recruit participants from the minorities, hampering the generalizability of results. In order to mitigate this problem, the present study investigated how race/ethnicity affects the process of recruiting people from racial and ethnic minority groups, by conducting 11 focus groups with professional recruiters. Several themes emerged, such as how to adapt to potential participants' language competency and literacy levels, the importance to engage in culturally appropriate verbal and non-verbal communication, and to establish a sense of homophily between recruiters and patients. In addition, recruiters pointed out possible solutions to accommodate socioeconomic concerns, to adapt to contextual factors—including immigration status—and ultimately to respond to potential participants' mistrust of medical research. These findings are discussed, and future recommendations are provided.
Access options
Buy single article
Instant access to the full article PDF.
USD 39.95
Price excludes VAT (USA)
Tax calculation will be finalised during checkout.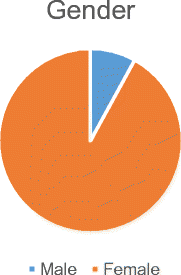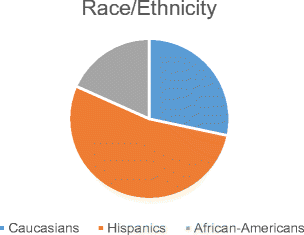 Notes
In the following sections the term "patient" is used to describe those individuals already under medical treatment when approached to join a research study, whereas the term "participant" refers to those people not under medical treatment when invited to join a study. "Recruiter" refers to anyone who recruits for clinical trials or research studies, regardless of their professional title.
References
Friedman D, Kim S, Tanner A, Bergeron C, Foster C, General K. How are we communicating about clinical trials. Contemporary Clinical Trials. 2014;38:275–83. doi:10.1016/j.cct.2014.05.00.

Quinn G, McIntyre J, Gonzalez L, Antonia T, Antolino P, Wells K. Improving awareness of cancer clinical trials among Hispanic patients and families: audience segmentation decisions for a media intervention. J Health Commun. 2013;18:1131–47. doi:10.1080/10810730.2013.76872.

Haddad R, Chan A, Vermorken J. Barriers to clinical trial recruitment in head and neck cancer. Oral Oncol. 2015;51:203–11. doi:10.1016/j.oraloncology.2014.12.007.

Albrecht TL, Eggly SS, Gleason MEJ, Harper FWK, Foster TS, Peterson AM, Orom H, Penner LA, Ruckdeschel JC. Influence of clinical communication on patients' decision making on participation in clinical trials. J Clin Oncol. 2008;26:2666–73. doi:10.1200/jco.2007.14.8114.

Kurt A, Semler L, Jacoby JL, Johnson MB, Careyva BA, Stello B, & Smulian JC Racial differences among factors associated with participation in clinical research trials. Journal of Racial and Ethnic Health Disparities. 2016;1–10. doi: 10.1007/s40615-016-0285-1.

Pariera KL, Murphy ST, Meng J, & McLaughlin ML. Exploring willingness to participate in clinical trials by ethnicity. Journal of Racial and Ethnic Health Disparities. 2016;1–7. doi: 10.1007/s40615-016-0280-6.

Downing NS, Shah ND, Neiman JH, Aminawung JA, Krumholz HM, Ross JS. Participation of the elderly, women, and minorities in pivotal trials supporting 2011–2013 U.S. Food and Drug Administration approvals. Trials. 2016;17:1–11. doi:10.1186/s13063-016-1322-4.

Hughson J, Woodward-Kron R, Parker A, Hajek J, Bresin A, Knoch U, Phan T, Story D. A review of approaches to improve participation of culturally and linguistically diverse populations in clinical trials. Trials. 2016;17:1–10. doi:10.1186/s13063-016-1384-3.

Iqbal G, Dunn J, & Thorogood M. Systematic review of interventions to increase recruitment and retention of black, minority and ethnic patients into randomised controlled trials. Trials. 2013;14. doi:10.1186/1745-6215-14-S1-P83.

George S, Duran N, Norris K. A systematic review of barriers and facilitators to minority research participation among African Americans, Latinos, Asian Americans, and Pacific Islanders. Am J Public Health. 2014;104:e16–31. doi:10.2105/AJPH.2013.301706.

Carrasquillo O, McCann S, Amofah A, Pierre L, Rodriguez B, Alonzo Y, et al. Rationale and design of the research project of the South Florida Center for the Reduction of Cancer Health Disparities (SUCCESS): study protocol for a randomized controlled trial. Trials. 2014;15:1–11. doi:10.1186/1745-6215-15-299.

Chen M, Lara P, Dang J, Paterniti D, Kelly K. Twenty years post-NIH revitalization act: enhancing minority participation in clinical trials (EMPaCT): laying the groundwork for improving minority clinical trial accrual. Cancer. 2014;120:1091–6. doi:10.1002/cncr.28575.

Burchard E, Oh S, Foreman M, Celedón J. Moving toward true inclusion of racial/ethnic minorities in federally funded studies. A key step for achieving respiratory health equality in the United States. Am J Respir Crit Care Med. 2015;191:514–21. doi:10.1164/rccm.201410-1944pp.

Luebbert R, Perez A. Barriers to clinical research participation among African Americans. J Transcult Nurs. 2016;27:456–63. doi:10.1177/1043659615575578.

Tanner A, Kim SH, Friedman DB, Foster C, Bergeron CD. Barriers to medical research participation as perceived by clinical trial investigators: communicating with rural and African American communities. J Health Commun. 2015;20:88–96. doi:10.1080/10810730.2014.908985.

Leiter A, Diefenbach M, Doucette J, Oh W, Galsky M. Clinical trial awareness: changes over time and sociodemographic disparities. Clinical Trials. 2015;12:215–23. doi:10.1177/1740774515571917.

Bruce M, Beech B, Hamilton G, Collins S, Harris K, Wentworth R, Crump M. Knowledge and perceptions about clinical trial participation among African American and Caucasian college students. J Racial Ethn Health Disparities. 2014;1:337–42. doi:10.1007/s40615-014-0041-3.

Morgan SE, Mouton A. Improving patient accrual to research studies through communication design interventions. In: Harrison TH, Williams E, editors. Organizations, communication, and health. New York: Routledge; 2015.

Durant RW, Legedza AT, Marcantonio ER, Freeman MB, Landon BE. Different types of distrust in clinical research among whites and African Americans. J Natl Med Assoc. 2011;103:123–30. doi:10.1016/S0027-9684(15)30261-3.

Freimuth VS, Quinn SC, Thomas SB, Cole G, Zook E, Duncan T. African Americans' views on research and the Tuskegee Syphilis Study. Soc Sci Med. 2001;52:797–808. doi:10.1016/S0277-9536(00)00178-7.

Penner LA, Dovidio JF, West TV, Gaertner SL, Albrecht TL, Dailey RK, Markova T. Aversive racism and medical interactions with Black patients: a field study. J Exp Soc Psychol. 2010;46:436–40. doi:10.1016/j.jesp.2009.11.004.

Centola D. An experimental study of homophily in the adoption of health behavior. Science. 2011;334(6060):1269–72. doi:10.1126/science.1207055.

Strumpf EC. Racial/ethnic disparities in primary care: the role of physician-patient concordance. Med Care. 2011;49:496–503. doi:10.1097/MLR.0b013e31820fbee4.

Cottler LB, McCloskey DJ, Aguilar-Gaxiola S, Bennett NM, Strelnick H, Dwyer-White M, et al. Geographic and racial/ethnic differences in community needs, concerns and perceptions about health research: findings from the CTSA Sentinel Network. Am J Public Health. 2013;103:1685–92. doi:10.2105/AJPH.2012.300941.

London L, Hurtado-de-Mendoza A, Song M, Nagirimadugu A, Luta G, Sheppard V. Motivators and barriers to Latinas' participation in clinical trials: the role of contextual factors. Contemporary Clinical Trials. 2015;40:74–80. doi:10.1016/j.cct.2014.11.013.

Kim SH, Tanner A, Friedman DB, Foster C, Bergeron C. Barriers to clinical trial participation: comparing perceptions and knowledge of African American and white South Carolinians. J Health Commun. 2015;20:816–26. doi:10.1080/10810730.2015.1018599.

Brown SD, Lee K, Schoffman DE, King AC, Crawley LM, Kiernan M. Minority recruitment into clinical trials: experimental findings and practical implications. Contemporary Clinical Trials. 2012;33:620–3. doi:10.1016/j.cct.2012.03.003.

Badger T, Segrin C, Swiatkowski P, McNelis M, Weihs K, Lopez AM. Why Latinas with breast cancer select specific informal caregivers to participate with them in psychosocial interventions. J Transcult Nurs. 2016; doi:10.1177/1043659616656391.

Kurt A, Semler L, Meyers M, Porter BG, Jacoby JL, & Stello B. Research professionals' perspectives, barriers, and recommendations regarding minority participation in clinical trials. J Racial Ethn Health Disparities 2016;1–9. doi: 10.1007/s40615-016-0322-0.

Corbin J, Strauss A. Basics of qualitative research. 3rd ed. Thousand Oaks: Sage; 2008.

Morgan SE, Occa A, Mouton A, Potter JE. The role of nonverbal communication behaviors in clinical trial and research study recruitment. Health Commun. 2016;32:461–469. doi:10.1080/10410236.2016.1140266.

Parra A, Karnad A, Thompson I. Hispanic accrual on randomized cancer clinical trials: a call to arms. J Clin Oncol. 2014;32:1871–3. doi:10.1200/jco.2013.51.794.

Herselman S. Some problems in health communication in a multicultural clinical setting: a South African experience. Health Commun. 1996;8:153–70. doi:10.1207/s15327027hc0802_3.

Dragojevic M, Gasiorek J, & Giles H. Communication accommodation theory. In Berger C and Roloff M, editors., International Encyclopedia of Interpersonal Communication. 2015 doi: 10.1002/9781118540190.

Giles H. Accommodating translational research. J Appl Commun Res. 2008;36:121–7. doi:10.1080/00909880801922870.

Groth SW. Honorarium or coercion: use of incentives for participants in clinical research. The Journal of the New York State Nurses' Association. 2010;41:11–22.

Holden RJ, Scott AMM, Hoonakker PL, Hundt AS, Carayon P. Data collection challenges in community settings: insights from two field studies of patients with chronic disease. Qual Life Res. 2015;24:1043–55. doi:10.1007/s11136-014-0780-y.

Newington L, Metcalfe A. Factors influencing recruitment to research: qualitative study of the experiences and perceptions of research teams. BMC Med Res Methodol. 2014;14:10.

Friedman DB, Bergeron CD, Foster C, Tanner A, Kim SH. What do people really know and think about clinical trials? A comparison of rural and urban communities in the South. J Community Health. 2013;38:642–51. doi:10.1007/s10900-013-9659-z.
Ethics declarations
Ethical Approval
All procedures performed in this study involving human participants were in accordance with the ethical standards of the institutes to which researchers belong and with the 1964 Helsinki declaration and its later amendments or comparable ethical standards.
Funding
This project was not supported by external funding or grants.
Conflict of Interest
The authors declare that they have no conflict of interest.
Informed Consent
Informed consent was obtained from all individual participants included in the study.
Appendix 1. Guideline for the focus groups
Appendix 1. Guideline for the focus groups
1.

[Opening] Give us the name you'd like us to use, and tell us how long you've been recruiting for clinical trials and the types of trials you recruit for.

2.

A number of factors might make some clinical trials more difficult to recruit for than others. If we set aside clinical trials to test the efficacy of drugs, what are some key characteristics that make it harder for you to recruit for some trials? (10–15 min).

3.

Just as some trials are more difficult to recruit for than others, some patients might be more difficult to recruit. What are some of the characteristics of patients (related to communication style or personality, etc.) that make them more or less difficult to recruit? (10–15 min).

4.

When you talk to patients about clinical trials, what types of words or terminology do you avoid? How do you explain difficult concepts? (30–45 min).

5.

Are there other things that you do to try to enhance the quality of your interactions with patients as you explain a clinical trial? Are there certain ways that you use non-verbal communication that you find helpful? (20–30 min).
About this article
Cite this article
Occa, A., Morgan, S.E. & Potter, J.E. Underrepresentation of Hispanics and Other Minorities in Clinical Trials: Recruiters' Perspectives. J. Racial and Ethnic Health Disparities 5, 322–332 (2018). https://doi.org/10.1007/s40615-017-0373-x
Received:

Revised:

Accepted:

Published:

Issue Date:

DOI: https://doi.org/10.1007/s40615-017-0373-x
Keywords
Clinical trial communication

Accrual

Minority participants

Recruiters