Abstract
Purpose
The aim of this study was to examine the relationships among psychiatric symptoms, effect of beliefs and attitudes of parents about obese people and victimization or bullying in obese adolescents.
Methods
The study group included 110 obese or overweight adolescents and 55 adolescents of normal weight as the control group. All adolescents completed the Brief Symptom Inventory (BSI) and Traditional Bullying Scale. The parents completed the Attitudes Toward Obese Persons (ATOP) Scale and Beliefs About Obese Persons (BAOP) Scale.
Results
The BSI subscale scores for depression were significantly higher in the study group. There was no significant relationship found between psychiatric symptoms of obese or overweight adolescents and the ATOP and BAOP scores of parents. When victims, bullies/victims, bullies and those not included in any group among obese or overweight adolescents were examined, psychiatric symptoms of victims and bullies/victims were significantly higher.
Conclusions
The results of this study suggest that the clinical treatment of obesity is not just a matter of diet and exercise but additionally dealing with issues of depression and anxiety. A very satisfactory result of the study was that parents of obese or overweight adolescents did not show an increased weight bias. This study has also shown the association between negative social and psychological ramifications, as the study group was more likely to be the victims and perpetrators of bullying behaviors than their normal-weight peers.
Level of evidence
Level III, case–control analytic study.
This is a preview of subscription content, log in to check access.
Access options
Buy single article
Instant access to the full article PDF.
US$ 39.95
Price includes VAT for USA
Subscribe to journal
Immediate online access to all issues from 2019. Subscription will auto renew annually.
US$ 99
This is the net price. Taxes to be calculated in checkout.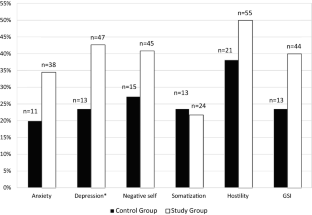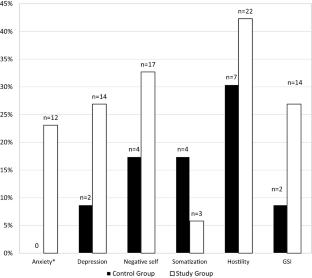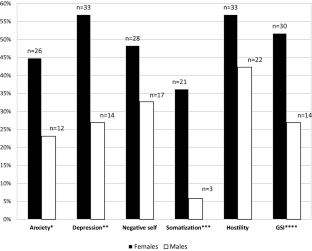 References
1.

Ng M, Fleming T, Robinson M et al (2014) Global, regional, and national prevalence of overweight and obesity in children and adults during 1980–2013: a systematic analysis for the Global Burden of Disease Study 2013. Lancet 384(9945):766–781. https://doi.org/10.1016/S0140-6736(14)60460-8

2.

Wijnhoven T, van Raaij V, Breda J (2014) WHO European childhood obesity surveillance initiative. WHO, Copenhagen

3.

Maggio ABR, Martin XE, Gasser CS et al (2014) Medical and non-medical complications among children and adolescents with excessive body weight. BMC Pediatr 14(1):232. https://doi.org/10.1186/1471-2431-14-232

4.

Zametkin AJ, Zoon CK, Klein HW, Munson S (2004) Psychiatric aspects of child and adolescent obesity: a review of the past 10 years. J Am Acad Child Adolesc Psychiatry 43(2):134–150. https://doi.org/10.1097/00004583-200402000-00009

5.

Hartmann AS, Hilbert A (2013) Child and adolescent obesity, psychosocial consequences and treatment strategies. Bundesgesundheitsblatt Gesundheitsforschung Gesundheitsschutz 56(4):532–538. https://doi.org/10.1007/s00103-012-1637-6

6.

Anderson SE, Cohen P, Naumova EN, Jacques PF, Must A (2007) Adolescent obesity and risk for subsequent major depressive disorder and anxiety disorder: prospective evidence. Psychosom Med 69(8):740–747. https://doi.org/10.1097/PSY.0b013e31815580b4

7.

Balantekin KN, Birch LL, Savage JS (2018) Family, friend, and media factors are associated with patterns of weight-control behavior among adolescent girls. Eat Weight Disord 23(2):215–223. https://doi.org/10.1007/s40519-016-0359-4

8.

Oliveira S, Trindade I, Ferreira C (2018) Explaining male body attitudes: the role of early peer emotional experiences and shame. Eat Weight Disord 23(6):807–815. https://doi.org/10.1007/s40519-018-0569-z

9.

Puhl RM, King KM (2013) Weight discrimination and bullying. Best Pract Res Clin Endocrinol Metab 27(2):117–127. https://doi.org/10.1016/j.beem.2012.12.002

10.

Robinson S (2006) Victimization of obese adolescents. J Sch Nurs 22(4):201–206. https://doi.org/10.1177/10598405050220040301

11.

Kuczmarski RJ, Ogden CL, Guo SS et al (2002) 2000 CDC Growth Charts for the United States: methods and development. Vital Health stat 11 Data Natl Health Surv 246:1–190

12.

Sahin NH, Durak A (1994) Kısa Semptom Envanteri (Brief Symptom Inventory-BSI): Türk Gençleri İçin Uyarlanması (A study of the Brief Symptom Inventory in Turkish Youth). Türk Psikoloji Dergisi 9(31):44–56

13.

Derogatis LR, Rickels K, Rock AF (1976) The SCL-90 and the MMPI: a step in the validation of a new self-report scale. Br J Psychiatry 128(3):280–289. https://doi.org/10.1192/bjp.128.3.280

14.

Gültekin Z, Sayıl M (2003) Akran zorbalığını belirleme ölçeği geliştirme çalışması. Unpublished master's thesis, Hacettepe Üniversitesi Sosyal Bilimler Enstitüsü, Ankara

15.

Pekel-Uludağlı N, Uçanok Z (2005) Akran Zorbalığı Gruplarından Yalnızlık ve Akademik Başarı ile Sosyometrik Statüye Göre Zorba/Kurban Davranış Türleri. Turk J Psychol 20(56):77–92

16.

Burnukara P (2009) İlk ve orta ergenlikte geleneksel ve sanal akran zorbalığına ilişkin betimsel bir inceleme. Yayınlanmamış yüksek lisans tezi Hacettepe Üniversitesi, Ankara

17.

Allison DB, Basile VC, Yuker HE (1991) The measurement of attitudes toward and beliefs about obese persons. Int J Eat Disord 10(5):599–607. https://doi.org/10.1002/1098-108X(199109)10:5%3C599::AIDEAT2260100512%3E3.0.CO;2-%23

18.

Tüzün Z, Işıklı S, Akgül S, Derman O, Kanbur N (2012) The reliability study of the attitudes towards obese persons and the beliefs about obese persons scale. In: 17th European annual meeting of international association for adolescent health

19.

Erermis S, Cetin N, Tamar M, Bukusoglu N, Akdeniz F, Goksen D (2004) Is obesity a risk factor for psychopathology among adolescents? Pediatr Int 46(3):296–301. https://doi.org/10.1111/j.1442-200x.2004.01882.x

20.

Needham BL, Crosnoe R (2005) Overweight status and depressive symptoms during adolescence. J Adolesc Health 36(1):48–55. https://doi.org/10.1016/j.jadohealth.2003.12.015

21.

Pasch KE, Nelson MC, Lytle LA, Moe SG, Perry CL (2008) Adoption of risk-related factors through early adolescence: associations with weight status and implications for causal mechanisms. J Adolesc Health 43(4):387–393. https://doi.org/10.1016/j.jadohealth.2008.02.009

22.

Moharei F, Norooziasl S, Behdani F, Ghaemi N (2018) Evaluating of psychiatric behavior in obese children and adolescents. Iran J Child Neurol 12(1):26

23.

McElroy SL, Kotwal R, Malhotra S, Nelson EB, Keck PE, Nemeroff CB (2004) Are mood disorders and obesity related? A review for the mental health professional. J Clin Psychiatry 65(5):634–651. https://doi.org/10.4088/JCP.v65n0507

24.

Faith MS, Matz PE, Jorge MA (2002) Obesity–depression associations in the population. J Psychosom Res 53(4):935–942. https://doi.org/10.1016/S0022-3999(02)00308-2

25.

Britz B, Siegfried W, Ziegler A et al (2000) Rates of psychiatric disorders in a clinical study group of adolescents with extreme obesity and in obese adolescents ascertained via a population based study. Int J Obes Relat Metab Disord 24:1707–1714. https://doi.org/10.1038/sj.ijo.0801449

26.

Van Vlierberghe L, Braet C, Goossens L, Mels S (2009) Psychiatric disorders and symptom severity in referred versus non-referred overweight children and adolescents. Eur Child Adolesc Psychiatry 18(3):164–173. https://doi.org/10.1007/s00787-008-0717-5

27.

Merten MJ, Wickrama KAS, Williams AL (2008) Adolescent obesity and young adult psychosocial outcomes: gender and racial differences. J Youth Adolesc 37(9):1111–1122. https://doi.org/10.1007/s10964-008-9281-z

28.

Eitle D, Eitle TM (2018) Obesity, overweightness, and depressive symptomology among American Indian Youth. J Racial Ethn Health Dispar 1–10. https://doi.org/10.1007/s40615-018-0479-9

29.

Boutelle KN, Hannan P, Fulkerson JA, Crow SJ, Stice E (2010) Obesity as a prospective predictor of depression in adolescent females. Health Psychol 29:293–301. https://doi.org/10.1037/a0018645

30.

Crespo C, Kielpikowski M, Jose PE, Pryor J (2010) Relationships between family connectedness and body satisfaction: a longitudinal study of adolescent girls and boys. J Youth Adolesc 39(12):1392–1401. https://doi.org/10.1007/s10964-009-9433-9

31.

Calzo JP, Sonneville KR, Haines J, Blood EA, Field AE, Austin SB (2012) The development of associations among body mass index, body dissatisfaction, and weight and shape concern in adolescent boys and girls. J Adolesc Health 51(5):517–523. https://doi.org/10.1016/j.jadohealth.2012.02.021

32.

Wade TJ, Cairney J, Pevalin DJ (2002) Emergence of gender differences in depression during adolescence: national panel results from three countries. J Am Acad Child Adolesc Psychiatry 41(2):190–198. https://doi.org/10.1097/00004583-200202000-00013

33.

Compas BE, Oppedisano G, Connor JK et al (1997) Gender differences in depressive symptoms in adolescence: comparison of national samples of clinically referred and nonreferred youths. J Consult Clin Psychol 65(4):617–626. https://doi.org/10.1037//0022-006X.65.4.617

34.

Revah-Levy A, Speranza M, Barry C et al (2011) Association between Body Mass Index and depression: the "fat and jolly" hypothesis for adolescents girls. BMC Public Health 11:649. https://doi.org/10.1186/1471-2458-11-649

35.

Ting W-H, Huang C-Y, Tu Y-K, Chien K-L (2012) Association between weight status and depressive symptoms in adolescents: role of weight perception, weight concern, and dietary restraint. Eur J Pediatr 171(8):1247–1255. https://doi.org/10.1007/s00431-012-1753-1

36.

Crow S, Eisenberg ME, Story M, Neumark-Sztainer D (2006) Psychosocial and behavioral correlates of dieting among overweight and non-overweight adolescents. J Adolesc Health 38(5):569–574. https://doi.org/10.1016/j.jadohealth.2005.05.019

37.

Jeong S, Davis J, Rodriguez J, Han Y (2016) What makes them more vulnerable than others? Obesity, negative emotions, and peer bullying victimization. Int J Offender Ther Comp Criminol 60(14):1690–1705. https://doi.org/10.1177/0306624X15587906

38.

Wang C, Li Y, Li K, Seo DC (2018) Body Weight and Bullying Victimization among US Adolescents. Am J Health Behav 42(1):3–12. https://doi.org/10.5993/AJHB.42.1.1

39.

Griffiths LJ, Wolke D, Page AS, Horwood JP (2006) Obesity and bullying: different effects for boys and girls. Arch Dis Child 91(2):121–125. https://doi.org/10.1136/adc.2005.072314

40.

Allen JP, Porter MR, McFarland FC (2006) Leaders and followers in adolescent close friendships: susceptibility to peer influence as a predictor of risky behavior, friendship instability, and depression. Dev Psychopathol 18(1):155–172. https://doi.org/10.1017/S0954579406060093

41.

Menesini E, Modena M, Tani F (2009) Bullying and victimization in adolescence: concurrent and stable roles and psychological health symptoms. J Genet Psychol 170(2):115–134. https://doi.org/10.3200/GNTP.170.2.115-134

42.

Bacchini D, Licenziati MR, Garrasi A et al (2015) Bullying and victimization in overweight and obese outpatient children and adolescents: an Italian multicentric study. PLoS One 10(11):e0142715. https://doi.org/10.1371/journal.pone.0142715

43.

Himmelstein MS, Puhl RM (2018) Weight-based victimization from friends and family: implications for how adolescents cope with weight stigma. Pediatr Obes. https://doi.org/10.1111/ijpo.12453

44.

Weiner B, Perry RP, Magnusson J (1988) An attributional analysis of reactions to stigmas. J Pers Soc Psychol 55(5):738–748. https://doi.org/10.1037/0022-3514.55.5.738

45.

Crandall CS (1994) Prejudice against fat people: ideology and self-interest. J Pers Soc Psychol 66(5):882–894. https://doi.org/10.1037/0022-3514.66.5.882

46.

Hilbert A, Rief W, Braehler E (2008) Stigmatizing attitudes toward obesity in a representative population-based sample. Obesity 16(7):1529–1534. https://doi.org/10.1038/oby.2008.263

47.

Lin YC, Latner JD, Fung XCC, Lin CY (2018) Poor health and experiences of being bullied in adolescents: self-perceived overweight and frustration with appearance matter. Obesity 26(2):397–404. https://doi.org/10.1002/oby.22041

48.

Lydecker JA, O'Brien E, Grilo CM (2018) Parents have both implicit and explicit biases against children with obesity. J Behav Med 41(6):784–791. https://doi.org/10.1007/s10865-018-9929-4

49.

Keery H, Boutelle K, van den Berg P Thompson JK (2005) The impact of appearance-related teasing by family members. J Adolesc Health 37(2):120–127. https://doi.org/10.1016/j.jadohealth.2004.08.015

50.

Puhl RM (2011) Weight stigmatization toward youth: a significant problem in need of societal solutions. Child Obes 7(5):359–363. https://doi.org/10.1089/chi.2011.0500.pers
Funding
No funding was received for the present study.
Ethics declarations
Conflict of interest
On behalf of all authors, the corresponding author states that there is no conflict of interest.
Ethical approval
The present study was approved by Hacettepe University Research Ethics Committee and has been performed in accordance with the ethical standards as laid down in the 1964 Declaration of Helsinki and its later amendments or comparable ethical standards.
Informed consent
Informed consent was obtained from all individual participants included in the study.
Additional information
Publisher's Note
Springer Nature remains neutral with regard to jurisdictional claims in published maps and institutional affiliations.
About this article
Cite this article
Tas, D., Tüzün, Z., Düzçeker, Y. et al. The effects of parental and peer factors on psychiatric symptoms in adolescents with obesity. Eat Weight Disord 25, 617–625 (2020). https://doi.org/10.1007/s40519-019-00660-5
Received:

Accepted:

Published:

Issue Date:
Keywords
Adolescent

Obesity

Peer

Parent

Attitude

Bullying