Abstract
Weight and shape concerns are core aspects of eating disorders and can have an intrusive and obsessive character. Such thoughts play an important role in the development and maintenance of eating disorders and seem to be a result of dysfunctional cognitive networks. Association Splitting, a novel intervention for obsessive–compulsive disorders, targets such dysfunctional networks.
Aims
To adapt Association Splitting for the reduction of weight- and shape-related cognitions in students with high weight and shape concerns.
Methods
Thirteen students with high weight and shape concerns were recruited and ten completed assessments before and after using the Association Splitting approach. Self-reported weight and shape concerns, eating behaviours and obsessive thinking were assessed. Changes between the two time points were analysed.
Results
After using Association Splitting, participants reported lower weight and shape concerns, reduced drive for thinness and body dissatisfaction and lower levels of eating disorder-related behaviours. The technique was perceived as helpful by 70 % of the participants.
Conclusion
Association Splitting is a feasible approach to reducing weight and shape concerns and might be a useful addition to the treatment or prevention of eating disorders.
Access options
Buy single article
Instant access to the full article PDF.
USD 39.95
Price excludes VAT (USA)
Tax calculation will be finalised during checkout.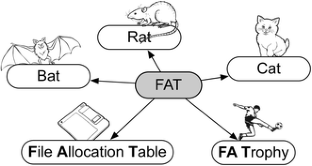 References
American Psychiatric Association (1994) Diagnostic and statistical manual of mental disorders. American Psychiatric Association, Washington

World Health Organization (1992) The ICD-10 classification of mental and behavioural disorders: clinical descriptions and diagnostic guidelines. Geneva

Steinglass J, Walsh BT (2006) Habit learning and anorexia nervosa: a cognitive neuroscience hypothesis. Int J Eat Disord 39:267–275

Altman SE, Shankman SA (2009) What is the association between obsessive-compulsive disorder and eating disorders? Clin Psychol Rev 29:638–646

Kaye WH, Bulik CM, Thornton L, Barbarich N, Masters K (2004) The Price Foundation Collaborative Group: comorbidity of anxiety disorders with anorexia and bulimia nervosa. Am J Psychiatry 161:2215–2221

Cooper MJ, Todd G, Wells A (2000) Bulimia nervosa: a cognitive therapy programme for clients. Jessica Kingsley, London

Adams K, Sargent RG, Thompson SH, Richter D, Corwin SJ, Rogan TJ (2000) A study of body weight concerns and weight control practices of 4th and 7th grade adolescents. Ethn Health 5:79–94

Bellisle F, Monneuse MO, Steptoe A, Wardle J (1995) Weight concerns and eating patterns: a survey of university students in Europe. Int J Obes 19:723–730

Killen JD, Taylor CB, Hayward C, Haydel KF, Wilson DM, Hammer L, Kraemer H, Blair-Greiner A, Strachowski D (1996) Weight concerns influence the development of eating disorders: a 4-year prospective study. J Consult Clin Psychol 64:936–940

Killen JD, Taylor CB, Hayward C, Wilson DM (1994) Pursuit of thinness and onset of eating disorder symptoms in a community sample of adolescent girls: a three-year prospective analysis. Int J Eat Disord 16:227–238

Ghaderi A, Scott B (2001) Prevalence, incidence and prospective risk factors for eating disorders. Acta Psychiatr Scand 104:122–130

Graber JA, Brooks-Gunn J, Paikoff RL, Warren MP (1994) Prediction of eating problems: an 8-year study of adolescent girls. Dev Psychol 30:823–834

Vitousek KB, Hollon SD (1990) The investigation of schematic content and processing in eating disorders. Cogn Therapy Res 14:191–214

Dobson KS, Dozois DJ (2004) Attentional biases in eating disorders: a meta-analytic review of Stroop performance. Clin Psychol Rev 23:1001–1022

Faunce GJ (2002) Eating disorders and attentional bias: a review. Eat Disord 10:125–139

Renwick B, Campbell IC, Schmidt U (2013) Attention bias modification: a new approach to the treatment of eating disorders? Int J Eat Disord 46:496–500

Moritz S, Jelinek L (2007) Association Splitting: self-help guide to reduce obsessive thoughts. VanHam Campus Verlag, Hamburg

Anderson JR, Bower GH (1973) Human associative memory. V. H. Winston & Sons, Oxford England

Anderson J (1983) A spreading activation theory of memory. J Verbal Learn Verbal Behav 22:261–295

Anderson JR (1974) Retrieval of propositional information from long-term memory. Cognitive Psychol 6:451–474

Moritz S, Jelinek L, Klinge R, Naber D (2007) Fight fire with fireflies! Association splitting: a novel cognitive technique to reduce obsessive thoughts. Behav Cogn Psychother 35:631–635

Moritz S, Jelinek L (2011) Further evidence for the efficacy of association splitting as a self-help technique for reducing obsessive thoughts. Depress Anxiety 28:574–581

Moritz S, Russu R (2013) Further evidence for the efficacy of association splitting in obsessive-compulsive disorder. An internet study in a Russian-speaking sample. J Obsessive Compuls Relat Disord 2:91–98

Wells A (2011) Metacognitive therapy for anxiety and depression. Guilford press, New York

Jacobi C, Abascal L, Taylor CB (2004) Screening for eating disorders and high-risk behavior: caution. Int J Eat Disord 36:280–295

Markey C, Markey P (2011) Romantic partners, weight status, and weight concerns an examination using the actor-partner interdependence model. J Health Psychol 16:217–225

Garner DM (1991) Eating Disorder Inventory-2: professional manual. Psychological Assessment Resources, Odessa

Garner DM, Olmstead MP, Polivy J (1983) Development and validation of a multidimensional eating disorder inventory for anorexia nervosa and bulimia. Int J Eat Disord 2:15–34

Klemchuk HP, Hutchinson CB, Frank RI (1990) Body dissatisfaction and eating-related problems on the college campus: usefulness of the Eating Disorder Inventory with a nonclinical population. J Couns Psychol 37:297–305

Fairburn CG, Beglin SJ (1994) Assessment of eating disorders: interview or self-report questionnaire? Int J Eat Disord 16:363–370

Fairburn CG, Cooper Z (1993) The Eating Disorder Examination. In: Anonymous (ed) Binge eating: nature, assessment, and treatment, 12th edn. Guilford Press, New York, pp 317–360

Mond JM, Hay PJ, Rodgers B, Owen C, Beumont PJ (2004) Temporal stability of the eating disorder examination questionnaire. Int J Eat Disord 36:195–203

Obsessive Compulsive Cognitions Working Group (2001) Development and initial validation of the obsessive beliefs questionnaire and the interpretation of intrusions inventory. Behav Res Ther 39:987–1006

Steketee G (2005) Psychometric validation of the obsessive belief questionnaire and interpretation of intrusions inventory—part 2: factor analyses and testing of a brief version. Behav Res Ther

Mond JM, Hay P, Rodgers B, Owen C, Beumont P (2004) Validity of the Eating Disorder Examination Questionnaire (EDE-Q) in screening for eating disorders in community samples. Behav Res Ther 42:551–567

Thiel A, Paul T (2006) Test–retest reliability of the Eating Disorder Inventory 2. J Psychosom Res 61:567–569

Naylor H, Mountford V, Brown G (2011) Beliefs about excessive exercise in eating disorders: the role of obsessions and compulsions. Eur Eat Disord Rev 19:226–236

Musiat P, Hoffmann L, Schmidt U (2012) Personalised computerised feedback in E-mental health. J Ment Health 21:346–354

Hakamata Y, Lissek S, Bar-Haim Y, Britton JC, Fox NA, Leibenluft E, Ernst M, Pine DS (2010) Attention bias modification treatment: a meta-analysis toward the establishment of novel treatment for anxiety. Biol Psychiatry 68:982–990
Acknowledgments
The authors acknowledge support from the National Institute for Health Research (NIHR) Specialist Biomedical Research Centre for Mental Health award to the South London and Maudsley NHS Foundation Trust and the Institute of Psychiatry, King's College London.
Conflict of interest
The authors declare that they have no conflict of interest.
About this article
Cite this article
Musiat, P., Moritz, S., Jacobi, C. et al. Association Splitting: feasibility study of a novel technique to reduce weight and shape concerns. Eat Weight Disord 19, 153–158 (2014). https://doi.org/10.1007/s40519-014-0109-4
Received:

Accepted:

Published:

Issue Date:

DOI: https://doi.org/10.1007/s40519-014-0109-4
Keywords
Eating disorders

Weight concerns

Attentional bias modification

Association splitting

Brain-directed