Towards precise reconstruction of gene regulatory networks by data integration
Abstract
Background
More and more high-throughput datasets are available from multiple levels of measuring gene regulations. The reverse engineering of gene regulatory networks from these data offers a valuable research paradigm to decipher regulatory mechanisms. So far, numerous methods have been developed for reconstructing gene regulatory networks.
Results
In this paper, we provide a review of bioinformatics methods for inferring gene regulatory network from omics data. To achieve the precision reconstruction of gene regulatory networks, an intuitive alternative is to integrate these available resources in a rational framework. We also provide computational perspectives in the endeavors of inferring gene regulatory networks from heterogeneous data. We highlight the importance of multi-omics data integration with prior knowledge in gene regulatory network inferences.
Conclusions
We provide computational perspectives of inferring gene regulatory networks from multiple omics data and present theoretical analyses of existing challenges and possible solutions. We emphasize on prior knowledge and data integration in network inferences owing to their abilities of identifying regulatory causality.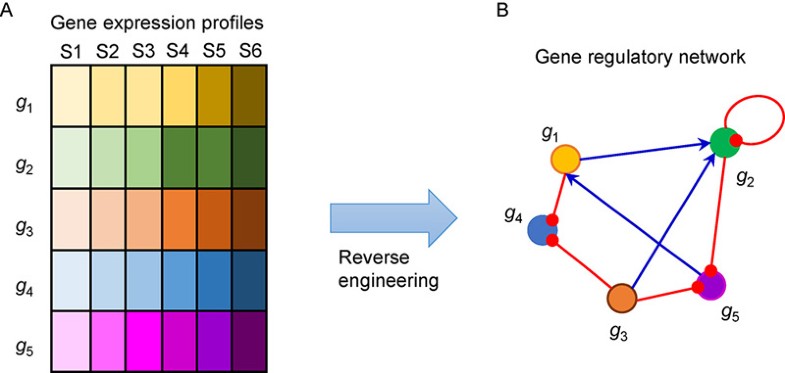 Keywords
gene regulatory network 
computational inference 
data integration 
bioinformatics 
Notes
Acknowledgements
Thanks are due to the three anonymous reviewers for their constructive comments. This work was partially supported by the National Natural Science Foundation of China (Nos. 61572287 and 61533011), the Shandong Provincial Key Research and Development Program (2018GSF118043), the Natural Science Foundation of Shandong Province, China (ZR2015FQ001), the Fundamental Research Funds of Shandong University (Nos. 2015QY001 and 2016JC007), the Scientific Research Foundation for the Returned Overseas Chinese Scholars, Ministry of Education of China.
Copyright information
© Higher Education Press and Springer-Verlag GmbH Germany, part of Springer Nature 2018