Abstract
Purpose
To evaluate and compare the efficacy of intermittent needle aspiration and continuous catheter drainage in ultrasound-guided management of liver abscesses.
Methods
This was a prospective, randomised study conducted on 100 patients (88 males and 12 females; age range 22–74 years) with liver abscess(es) and having abscess size more than 5 cm, divided into two groups: Percutaneous needle aspiration (PNA) (n = 50) and percutaneous catheter drainage (PCD) (n = 50). Criteria of exclusion were: rupture of abscess before intervention; prior intervention; uncorrectable coagulopathy; concomitant biliary tract malignancy. In the PNA group, pus was aspirated by an 18-gauge needle using freehand technique and the number of aspirations was limited to two. Failure of abscess size to decline below 50% of the original diameter or of clinical improvement after second aspiration was considered as failure of aspiration. In the PCD group, drainage was done by 12-French catheters using Seldinger technique. Drainage was considered as failure if abscess cavity did not resolve and laparotomy was needed to evacuate the pus cavity.
Result
The success rate in the PNA group was 88% and 92% in the PCD group; however, this difference was statistically not significant, suggesting that both are equally efficacious. The total duration of hospital stay (mean 6.8 days [PNA] vs 10.5 days [PCD]; p value: 0.011) and the average duration between intervention and discharge (5.9 days [PNA] vs 10.2 days [PCD]; p value:0.026) were significantly less in the PNA group. One major complication was seen in our study: peritonitis due to peri-catheter leak in PCD group.
Conclusion
Both procedures are equally efficacious in the management of liver abscesses; however in view of less duration of hospital stay, patient safety and comfort, procedure simplicity, and the reduced cost, needle aspiration should be used as the first-line procedure in the treatment of liver abscess (even in abscesses more than 5 cm). Catheter drainage should be reserved for cases that do not respond to a second attempt of aspiration.
This is a preview of subscription content,
to check access.
Access this article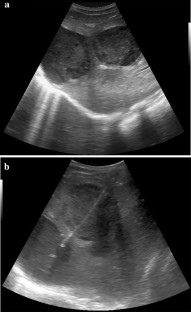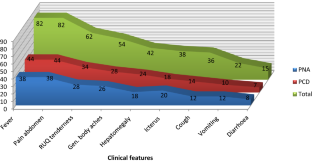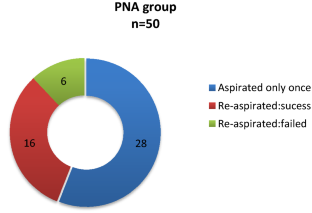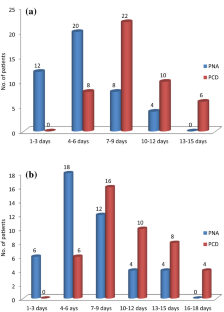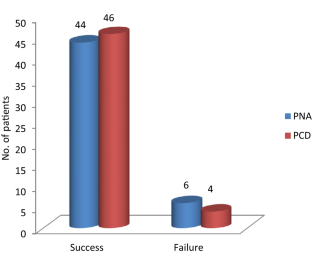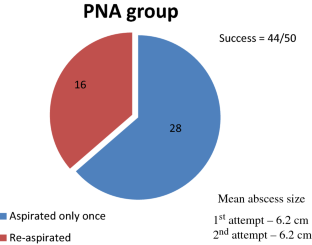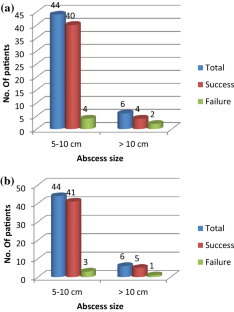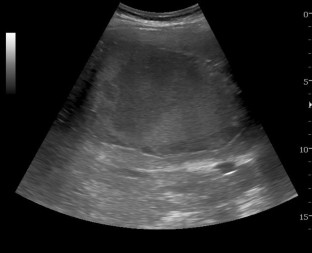 Similar content being viewed by others
References
Kurland JE, Brann OS (2004) Pyogenic and amebic liver abscesses. Curr Gastroenterol Rep 6:273–279

Cosme A, Ojeda E, Zamarreño I, Bujanda L, Garmendia G, Echeverría MJ, Benavente J (2010) Pyogenic versus amoebic liver abscesses: a comparative clinical study in a series of 58 patients. Revista Española de Enfermedades Digestivas 102:90–95

Heneghan HM, Healy NA, MartinST RRS, Nolan N, Traynor O et al (2011) Modern management of pyogenic hepatic abscess: a case series and review of the literature. BMC Res Notes 4:80. https://doi.org/10.1186/1756-0500-4-80

Di Serafino M, Severino R, Gioioso M, Rossi E, Vezzali N, Pelliccia P et al (2019) Paediatric liver ultrasound: a pictorial essay. J Ultrasound. https://doi.org/10.1007/s40477-018-0352-z

Barnes PF, De Cock KM, Reynolds TN, Ralls PW (1987) A comparison of amoebic and pyogenic abscess of the liver. Medicine (Baltimore) 66:472–483

Satiani B, Davidson ED (1978) Hepatic abscesses: improvement in mortality with early diagnosis and treatment. Am J Surg 135:647–650

Donovan AJ, Yellin AE, Ralls PW (1991) Hepatic abscess. World J Surg 15:162–169

Saraswat VA, Agarwal DK, Baijal SS et al (1992) Percutaneous catheter drainage of amoebic liver abscess. Clin Radiol 45:187–189

Dietrick RB (1984) Experience with liver abscess. Am J Surg 147:288–291

Van Sonnenberg E, Ferrucci JT Jr, Mueller PR, Wittenberg J, Simeone JF (1982) Percutaneous drainage of abscesses and fluid collections: technique, results, and applications. Radiology 142:1–10

Rajak CL, Gupta S, Jain S, Chawla Y, Gulati M, Suri S (1998) Percutaneous treatment of liver abscesses: needle aspiration versus catheter drainage. AJR 170:1035–1039

Jha AK, Das G, Maitra S, Sengupta TK, Sen S (2012) Management of large amoebic liver abscess–a comparative study of needle aspiration and catheter drainage. J Indian Med Assoc 11:13–15

Gerzof SG, Johnson WC, Robbins AH, Nabseth DC (1985) Intrahepatic pyogenic abscesses: treatment by percutaneous drainage. Am J Surg 149:487–494

Rintoul R, O'Riordain MG, Laurenson IF, Crosbie JL, Allan PL, Garden OJ (1996) Changing management of pyogenic liver abscess. Br J Surg 83:1215–1218

Vidili G, De Sio I, D'Onofrio M et al (2019) SIUMB guidelines and recommendations for the correct use of ultrasound in the management of patients with focal liver disease. J Ultrasound 22(1):41–51

Bergert H, Kersting S, Pyrc J, Saeger HD, Bunk A (2004) Therapeutic options in the treatment of pyogenic liver abscess. Ultraschall Med 25:356–362

Giorgio A, Tarantino L, Mariniello N et al (1995) Pyogenic liver abscesses: 13 years of experience in percutaneous needle aspiration with US guidance. Radiology 195:122–124

Baek SY, Lee M, Cho KS, Lee SC, Sung K, Auh YH (1993) Therapeutic percutaneous aspiration of hepatic abscesses: effectiveness in 25 patients. AJR 160:799–802

Wroblicka JT, Kuligowska E (1998) One-step needle aspiration and lavage for the treatment of abdominal and pelvic abscesses. AJR 170:1197–1203

Yu SC, Ho SS, Lau WY et al (2004) Treatment of pyogenic liver abscess: prospective randomized comparison of catheter drainage and needle aspiration. Hepatology 39:932–938

Dulku G, Mohan G, Samuelson S, Ferguson J, Tibballs J (2015) Percutaneous aspiration versus catheter drainage of liver abscess: a retrospective review. Australas Med J 8:7–18

Mangukiya DO, Darshan JR, Kanani VK, Gupta ST (2012) A prospective series case study of pyogenic liver abscess: recent trends in etiology and management. Indian J Surg 5:385–390

Seldinger SI (1953) Catheter replacement of the needle in percutaneous arteriography: a new technique. Acta Radiol 39:368–376

New York: William Wood & Co (1886) Hippocrates. 1886: the Genuine Works of Hippocrates, vols 1 & 2. Transl [from the Greek with a preliminary discourse and annotations] 57,58,266,267.

Naveed S, Gupta V, Kapoor M, Quari H, Altaf A, Para M (2014) Liver abscess in the tropics: an experience from Jammu. Scott Med Journal 59:167–171

Ochsner A, DeBakey M, Murray S (1938) Pyogenic abscess of the liver. Am J Surg 40:292

Tan YM, Chung AY, Chow PK, Cheow PC, Wong WK, Ooi LL et al (2005) An appraisal of surgical and percutaneous drainage for pyogenic liver abscesses larger than 5 cm. Ann Surg 241:485–490

Johnson RD, Mueller PR, Ferrucci JT Jr et al (1985) Percutaneous drainage of pyogenic liver abscesses. AJR Am J Roentgenol 144:463–467

McDonald MI, Corey GR, Gallis HA et al (1984) Single and multiple pyogenic liver abscesses: natural history, diagnosis and treatment, with emphasis on percutaneous drainage. Medicine (Baltimore) 63:291–302

Zerem E, Hadzic A (2007) Sonographically guided percutaneous catheter drainage versus needle aspiration in the management of pyogenic liver abscess. AJR Am J Roentgenol 189:W138–W142

Rahimian J, Wilson T, Oram V, Holzman RS (2004) Pyogenic liver abscess: recent trends in etiology and mortality. Clin Infect Dis 11:1654–1659

Hoffner RJ, Kilaghbian T, Esekogwu VI, Henderson SO (1999) Common presentations of amebic liver abscess. Ann Emerg Med 34:351–355

Gupta SS, Singh O, Sabharwal G, Hastir A (2011) Catheter drainage versus needle aspiration in management of large (%3e10 cm diameter) amoebic liver abscesses. ANZ J Surg 81:547–551

Ch YuS, Hg Lo R, Kan PS, Metreweli C (1997) Pyogenic liver abscess: treatment with needle aspiration. Clin Radiol 52:912–916

Singh S, Chaudhary P, Saxena N, Khandelwal S, Poddar DD, Biswal UC (2013) Treatment of liver abscess: prospective randomized comparison of catheter drainage and needle aspiration. Ann Gastroenterol 26:332–339

Adams DB, Srinivasan A (2000) Failure of percutaneous catheter drainage of pancreatic pseudocyst. Am Surg 66:256–261

Brolin RE, Flancbaum L, Ercoli FR, Milgrim LM, Bocage JP, Blum A et al (1991) Limitations of percutaneous catheter drainage of abdominal abscesses. Surg Gynecol Obstet 173:203–210

Lai KC, Cheng KS, Jeng LB, Huang CC, Lee YT, Chang HR et al (2013) Factors associated with treatment failure of percutaneous catheter drainage for pyogenic liver abscess in patients with hepatobiliary–pancreatic cancer. Am J Surg 205:52–57

Chu KM, Fan ST, Lai EC, Lo CM, Wong J (1996) Pyogenic liver abscess. An audit of experience over the past decade. Arch Surg 2:148–152

Giorgio A, de Stefano G, Di Sarno A, Liorre G, Ferraioli G (2006) Percutaneous needle aspiration of multiple pyogenic abscesses of the liver: 13-year single-center experience. AJR Am J Roentgenol 6:1585–1590

Bertel CK, van Heerden JA, Sheedy PF II (1986) Treatment of pyogenic hepatic abscesses. Surgical vs percutaneous drainage. Arch Surg 5:554–558

Deenari RA, Jalbani MH, Abro MA, Shaikh SM, Bhatti Y, Baloch I et al (2010) Percutaneous catheter drainage under ultrasound guide for pyogenic liver abscess larger than 05cm: experience at Chandka Medical College Hospital Larkana. Med Channel 1:75–77

Singh O, Gupta S, Moses S, Jain DK (2009) Comparative study of catheter drainage and needle aspiration in management of large liver abscesses. Indian J Gastroenterol 3:88–92
Ethics declarations
Conflict of interest
The authors declare no conflict of interest.
Ethical approval
The authors also declare that all human studies have been approved by the appropriate ethics committee and have therefore been performed in accordance with the ethical standards of the Helsinki Declaration of 1975 and its later amendments. CTRI (Clinical trial registry of India) No. REF/2015/04/008824. Institutional ethical committee approval: DRPGMC/Ethics/2012/53.
Informed consent
Informed consent was taken from all patients included in the study.
Additional information
Publisher's Note
Springer Nature remains neutral with regard to jurisdictional claims in published maps and institutional affiliations.
Electronic supplementary material
Below is the link to the electronic supplementary material.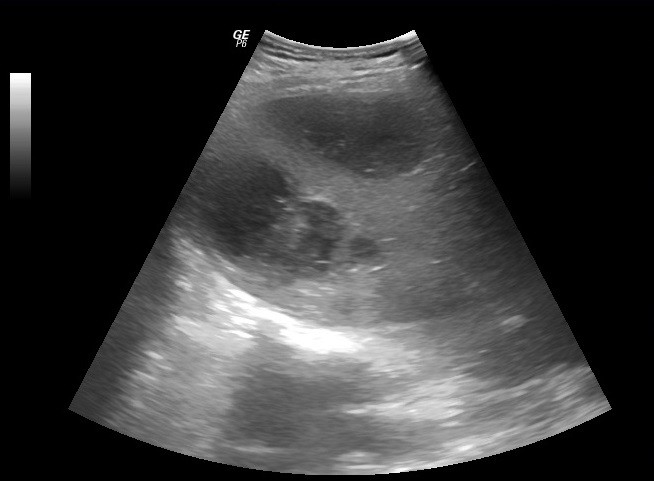 Ultrasound images showing S1) two abscesses in the liver S2, S3) both of which were aspirated by approaching the posterior abscess by passing the needle through the more anterior one. S4) Ultrasound image on day 3 showing near complete resolution of the posterior abscess and residual anterior abscess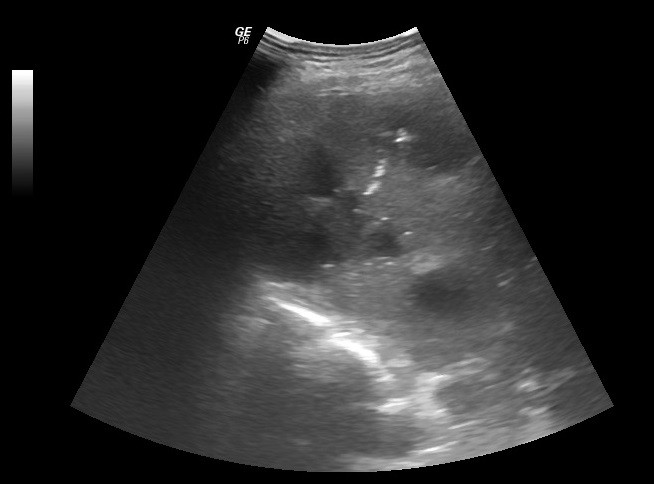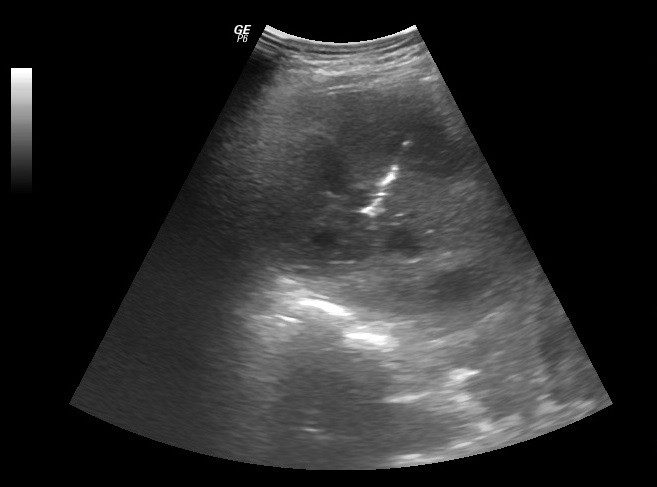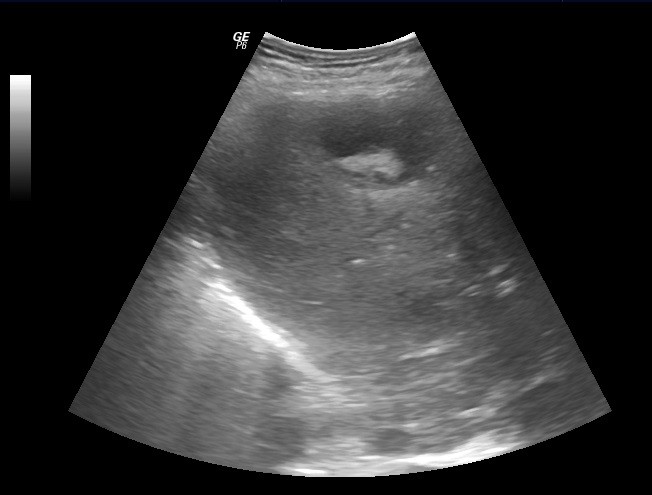 Video- ultrasound clip showing two abscesses in the liver, both of which were aspirated by approaching the posterior abscess by passing the needle through the more anterior one
About this article
Cite this article
Surya, M., Bhoil, R. & Sharma, Y.P. Study of ultrasound-guided needle aspiration and catheter drainage in the management of liver abscesses. J Ultrasound 23, 553–562 (2020). https://doi.org/10.1007/s40477-020-00440-3
Received:

Accepted:

Published:

Issue Date:

DOI: https://doi.org/10.1007/s40477-020-00440-3
Keywords