Abstract
Purpose of Review
This review summarizes the recent epidemiologic literature examining health outcomes in communities living close to unconventional natural gas development (UNGD) and identifies areas requiring further study.
Recent Findings
To date, these studies have been primarily retrospective in design and used self-report of health symptoms or electronic health databases to obtain outcome information. Proximity to UNGD is often used as a surrogate for exposure. There is preliminary evidence linking respiratory outcomes, including asthma exacerbations, and birth outcomes, such as reduced fetal growth and preterm birth, to UNGD; however, results differ across study populations and regions.
Summary
Although small, the current body of literature suggests that living near UNGD may have negative health consequences for surrounding communities, but additional work using more granular estimates of exposure or personalized monitoring is urgently needed.
Access options
Buy single article
Instant access to the full article PDF.
USD 39.95
Price excludes VAT (USA)
Tax calculation will be finalised during checkout.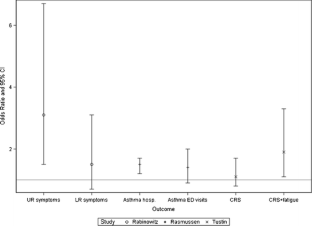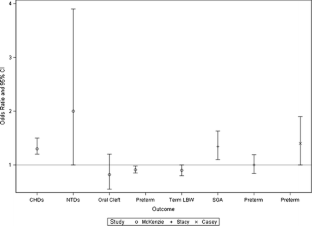 References
Papers of particular interest, published recently, have been highlighted as: • Of importance
Adgate JL, Goldstein BD, McKenzie LM. Potential public health hazards, exposures and health effects from unconventional natural gas development. Environmental Science & Technology. 2014;48:8307–20.

Roy AA, Adams PJ, Robinson AL. Air pollutant emissions from the development, production, and processing of Marcellus Shale natural gas. J Air Waste Manage Assoc. 2014;64:19–37.

Kelly FJ, Fussell JC. Air pollution and public health: emerging hazards and improved understanding of risk. Environ Geochem Health. 2015;37:631–49.

Nieuwenhuijsen MJ, Dadvand P, Grellier J, et al. Environmental risk factors of pregnancy outcomes: a summary of recent meta-analyses of epidemiologic studies. Environ Health. 2013;12:6.

McKenzie LM, Witter RZ, Newman LS, et al. Human health risk assessment of air emissions from development of unconventional natural gas resources. Sci Total Environ. 2012;424:79–87.

Vidic RD, Brantley SL, Vandenbossche JM, et al.: Impact of shale gas development on regional water quality. Science. 2013;340:1235009–1-9.

Wilson JM, VanBriesen JM. Oil and gas produced water management and surface drinking water sources in Pennsylvania. Environ Pract. 2012;14:288–300.

Ferrar KJ, Michanowicz DR, Christen CL, et al. Assessment of effluent contaminants from three facilities discharging Marcellus Shale wastewater to surface waters in Pennsylvania. Environmental Science & Technology. 2013;47:3472–81.

Esswein EJ, Breitenstein M, Snawder J: NIOSH field effort to assess chemical exposures in oil and gas workers: health hazards in hydraulic fracturing. In: health impact assessment of shale gas extraction: workshop summary. Washington, D.C.: The National Academies Press; 2013.

Kassotis CD, Tillitt DE, Hormann AM, et al. Estrogen and androgen receptor activities of hydraulic fracturing chemicals and surface and ground water in a drilling-dense region. Endocrinology. 2013;155:897–907.

Kassotis CD, Klemp KC, Vu DC, et al. Endocrine-disrupting activity of hydraulic fracturing chemicals and adverse health outcomes after prenatal exposure in male mice. Endocrinology. 2015;156:4458–73.

Elliott EG, Trinh P, Ma X, et al. Unconventional oil and gas development and risk of childhood leukemia: assessing the evidence. Sci Total Environ. 2017;576:138–47.

Ghosh JKC, Wilhelm M, Su J, et al. Assessing the influence of traffic-related air pollution on risk of term low birth weight on the basis of land-use-based regression models and measures of air toxics. Am J Epidemiol. 2012;175:1262–74.

• McKenzie LM, Guo R, Witter RZ, et al. Birth outcomes and maternal residential proximity to natural gas development in rural Colorado. Environ Health Perspect. 2014;122:412–7. This was the first study to examine birth outcomes and proximity to unconventional gas development. The authors found an increased risk for congenital heart defects and neural tube defects with increased exposure to UNGD.

Brauer M, Lencar C, Tamburic L, et al. A cohort study of traffic-related air pollution impacts on birth outcomes: University of British Columbia. Environ Health Perspect. 2008;116:680–6.

Fryzek J, Pastula S, Jiang X, et al. Childhood cancer incidence in Pennsylvania counties in relation to living in counties with hydraulic fracturing sites. J Occup Environ Med. 2013;55:796–801.

Goldstein BD, Malone S. Obfuscation does not provide comfort: response to the article by Fryzek et al. on hydraulic fracturing and childhood cancer. J Occup Environ Med. 2013;55:1376–8.

Rabinowitz PM, Slizovskiy IB, Lamers V, et al. Proximity to natural gas wells and reported health status: results of a household survey in Washington County, Pennsylvania. Environ Health Perspect. 2015;123:21–6.

• Rasmussen SG, Ogburn EL, McCormack M, et al.: Association between unconventional natural gas development in the marcellus shale and asthma exacerbations. JAMA Int Med. 2016. In this study, the authors used electronic health records from the Geisinger Clinic to identify asthma exacerbations, including hospitalizations, emergency department visits, and OCS orders. The participants most exposed to unconventional gas development had greater odds for these outcomes.

• Tustin AW, Hirsch AG, Rasmussen SG, et al.: Associations between unconventional natural gas development and nasal and sinus, migraine headache, and fatigue symptoms in Pennsylvania. Environ Health Perspect. 2016. This study used self-reported health symptoms from the Geisinger Clinic population and found associations between increased exposure to UNGD and increased reports for two or more health outcomes, including chronic rhinosinusitis (CRS) plus migraine and CRS, migraine, plus fatigue.

• Casey JA, Savitz DA, Rasmussen SG, et al. Unconventional natural gas development and birth outcomes in Pennsylvania, USA. Epidemiology. 2016;27:163–72. In central and northeastern Pennsylvania, increased risk for preterm birth was associated with more exposure to UNGD, using an activity index that accounted for distance to the mother's residence, dates and durations of various phases of well development, and production volume.

• Stacy SL, Brink LL, Larkin JC, et al.: Perinatal outcomes and unconventional natural gas operations in Southwest Pennsylvania. PloS One. 2015. This study was the first UNGD and birth outcomes study in Pennsylvania and, similar to McKenzie et al., used an inverse distance weighted well count to represent exposure to UNGD. In three southwestern PA counties, infants in the most exposed group were at greater risk for being born small for gestational age.

Landrigan PJ, Miodovnik A. Children's health and the environment: an overview. Mt Sinai J Med. 2011;78:1–10.

Barker DJ. The origins of the developmental origins theory. J Intern Med. 2007;261:412–7.

Salmaso N, Jablonska B, Scafidi J, et al. Neurobiology of premature brain injury. Nat Neurosci. 2014;17:341–6.

Sutton PS, Darmstadt GL. Preterm birth and neurodevelopment: a review of outcomes and recommendations for early identification and cost-effective interventions. J Trop Pediatr. 2013;59:258–65.

Ferrar KJ, Kriesky J, Christen CL, et al. Assessment and longitudinal analysis of health impacts and stressors perceived to result from unconventional shale gas development in the Marcellus Shale region. Int J Occup Environ Health. 2013;19:104–12.

Schneiderman N, Ironson G, Siegel SD. Stress and health: psychological, behavioral, and biological determinants. Annu Rev Clin Psychol. 2005;1:607.

Rohlman D, Syron L, Hobbie K, et al. A community-based approach to developing a mobile device for measuring ambient air exposure, location, and respiratory health. Environmental Justice. 2015;8:126–34.

Nuckols JR, Ward MH, Jarup L. Using geographic information systems for exposure assessment in environmental epidemiology studies. Environ Health Perspect. 2004;112:1007–15.
Ethics declarations
Conflict of Interest
Shaina L. Stacy declares no potential conflict of interest.
Human and Animal Rights and Informed Consent
This article does not contain any studies with human or animal subjects performed by any of the authors.
Additional information
This article is part of the Topical Collection on Environmental Epidemiology
About this article
Cite this article
Stacy, S.L. A Review of the Human Health Impacts of Unconventional Natural Gas Development. Curr Epidemiol Rep 4, 38–45 (2017). https://doi.org/10.1007/s40471-017-0097-9
Published:

Issue Date:

DOI: https://doi.org/10.1007/s40471-017-0097-9
Keywords
Unconventional natural gas development

Fracking

Geographic information system

Health effects

Birth outcomes

Asthma