Abstract
This paper presents an analytical framework to establish finite gain stability for nonlinear interconnected mixed passive and negative imaginary systems. The stability analysis is presented using the notation of dissipitivity. The proposed stability framework enables us to extend the number of existing results from the linear mixed systems to the wide range of nonlinear mixed systems. Accordingly, the stability analysis of this paper extends the work of Das et al. (in: 2013 Australian control conference. IEEE, pp 445–449, 2013) to nonlinear cases. A numerical example is presented in the paper to test the results of the proposed analytical framework.
Access options
Buy single article
Instant access to the full article PDF.
USD 39.95
Price excludes VAT (USA)
Tax calculation will be finalised during checkout.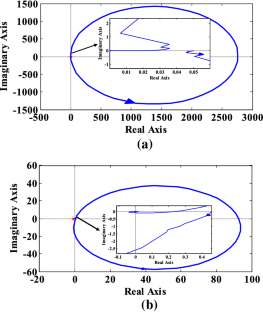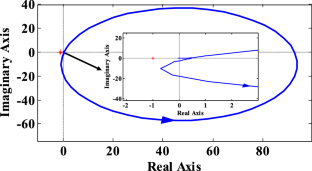 References
Griggs WM, Anderson BDO, Lanzon A (2007) A "mixed" small gain and passivity theorem in the frequency domain. Syst Control Lett 56:596–602

Patra S, Lanzon A (2011) Stability analysis of interconnected systems with"mixed" negative-imaginary and small-gain properties. IEEE Trans Autom Control 56(6):1395–1400

Desoer CA, Vidyasagar M (1975) Feedback systems: input–output properties. Academic Press, New York

Petersen I, Lanzon A (2010) Feedback control of negative-imaginary systems. IEEE Control Syst Mag 30(5):54–72

Lanzon A, Petersen IR (2008) Stability robustness of a feedback interconnection of systems with negative imaginary frequency response. IEEE Trans Autom Control 53(4):1042–1046

Petersen IR (2011) Negative imaginary systems theory in the robust control of highly resonant flexible structures. In: Australian Control Conference. Melbourne, Australia, pp 1–6

Das SK, Pota HR, Petersen IR (2014) Resonant controller design for a piezoelectric tube scanner: a mixed negative-imaginary and small-gain approach. IEEE Trans Control Syst Technol 22:1899–1906

Das SK, Pota HR, Petersen IR (2015) Damping controller design for nanopositioners: a mixed passivity, negative-imaginary, and small-gain approach. IEEE/ASME Trans Mechatron 20(1):416–426

Das SK, Pota HR, Petersen IR (2013) Stability analysis for interconnected systems with mixed negative-imaginary and passivity. In 2013 Australian control conference. IEEE, pp 445–449

Gorbet RB, Morris KA, Wang DW (2001) Passivity-based stability and control of hysteresis in smart actuators. IEEE Trans Control Syst Technol 9(1):5–16

Das SK, Badal FR, Rahman MA, Islam MA, Sarker SK, Paul N (2019) Improvement of alternative non-raster scanning methods for high speed atomic force microscopy: a review. IEEE Access 7:115603–115624

Rahman MA, Al Mamun A, Yao K, Das SK (2015) Design and implementation of feedback resonance compensator in hard disk drive servo system: a mixed passivity, negative-imaginary and small-gain approach in discrete time. J Control Autom Electr Syst 26(4):390–402
About this article
Cite this article
Sarker, S.K., Sheikh, M.R.I. & Das, S.K. Stability analysis of interconnected nonlinear mixed passive and negative-imaginary systems. Int. J. Dynam. Control 9, 935–944 (2021). https://doi.org/10.1007/s40435-020-00749-1
Received:

Revised:

Accepted:

Published:

Issue Date:

DOI: https://doi.org/10.1007/s40435-020-00749-1
Keywords
Hard disk drive

Nanopositioning

Passive and NI system

Stability mapping

Smart actuators