Abstract
Purpose of Review
Older adults currently represent the fastest growing demographic of cannabis users, yet few studies have investigated the effects of cannabis use on cognitive functioning in aging. We conducted a systematic review of the recent literature examining cognitive outcomes associated with cannabis use in older adults, with and without neurocognitive disorders, to clarify the potential neuroprotective benefits or risks of cognitive decline in this population.
Recent Findings
We identified 26 studies examining cognitive outcomes associated with medical and recreational use of cannabis in healthy aging, dementia, Parkinson's disease, multiple sclerosis, HIV, and pain populations. Although variability in the cannabis products used, outcomes assessed, and study quality limits the conclusions that can be made, modest reductions in cognitive performance were generally detected with higher doses and heavier lifetime use.
Summary
This review highlights the need for additional high-quality research using standardized, validated assessments of cannabis exposure and cognitive outcomes. Reliable measures and longitudinal data are necessary to better characterize the effects of cannabis use on cognitive aging, as well as differential effects of recreational and medical cannabis.
Access options
Buy single article
Instant access to the full article PDF.
US$ 39.95
Tax calculation will be finalised during checkout.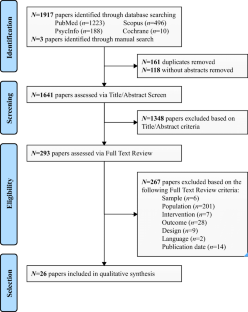 References
Papers of particular interest, published recently, have been highlighted as: • Of importance
No studies of major importance were identified; the highest quality studies included in this review either did not directly address cognitive outcomes or did not focus on older adults.
1.

• Lloyd SL, Striley CW. Marijuana use among adults 50 years or older in the 21st century. Gerontol Geriatr Med. 2018;4:233372141878166 This paper reviews the epidemiological literature from 2000 to 2017 on marijuana use among older adults, and shows that adults ages 65 and older have had the greatest increase in marijuana use over time.

2.

Han BH, Sherman S, Mauro PM, Martins SS, Rotenberg J, Palamar JJ. Demographic trends among older cannabis users in the United States, 2006-13: cannabis use among older adults. Addiction. 2017;112:516–25.

3.

Han BH, Palamar JJ. Marijuana use by middle-aged and older adults in the United States, 2015–2016. Drug Alcohol Depend. 2018;191:374–81.

4.

Colliver JD, Compton WM, Gfroerer JC, Condon T. Projecting drug use among aging baby boomers in 2020. Ann Epidemiol. 2006;16:257–65.

5.

Boehnke KF, Gangopadhyay S, Clauw DJ, Haffajee RL. Qualifying conditions of medical cannabis license holders in the United States. Health Aff Proj Hope. 2019;38:295–302.

6.

Crane NA, Schuster RM, Fusar-Poli P, Gonzalez R. Effects of cannabis on neurocognitive functioning: recent advances, neurodevelopmental influences, and sex differences. Neuropsychol Rev. 2013;23:117–37.

7.

Gorey C, Kuhns L, Smaragdi E, Kroon E, Cousijn J. Age-related differences in the impact of cannabis use on the brain and cognition: a systematic review. Eur Arch Psychiatry Clin Neurosci. 2019;269:37–58.

8.

• Nader DA, Sanchez ZM. Effects of regular cannabis use on neurocognition, brain structure, and function: a systematic review of findings in adults. Am J Drug Alcohol Abuse. 2018;44:4–18 This systematic review examines recent studies on the effects of regular cannabis use on cognition, brain structure, and function in adults, which show that regular cannabis use is associated with mild cognitive and brain changes in adults. This review highlights important questions that remain regarding whether or not these changes are consequent to or precede the onset of cannabis use.

9.

Broyd SJ, van Hell HH, Beale C, Yücel M, Solowij N. Acute and chronic effects of cannabinoids on human cognition—a systematic review. Biol Psychiatry. 2016;79:557–67.

10.

Harada CN, Natelson Love MC, Triebel KL. Normal cognitive aging. Clin Geriatr Med. 2013;29:737–52.

11.

Corsonello A, Pedone C, Incalzi RA. Age-related pharmacokinetic and pharmacodynamic changes and related risk of adverse drug reactions. Curr Med Chem. 2010;17:571–84.

12.

van den Elsen GAH, AIA A, Lammers M, Kramers C, Verkes RJ, van der Marck MA, et al. Efficacy and safety of medical cannabinoids in older subjects: a systematic review. Ageing Res Rev. 2014;14:56–64.

13.

Suliman NA, Taib CNM, Moklas MAM, Basir R. Delta-9-tetrahydrocannabinol (∆9-THC) induce neurogenesis and improve cognitive performances of male Sprague Dawley rats. Neurotox Res. 2018;33:402–11.

14.

Martin-Moreno AM, Brera B, Spuch C, Carro E, Garcia-Garcia L, Delgado M, et al. Prolonged oral cannabinoid administration prevents neuroinflammation, lowers beta-amyloid levels and improves cognitive performance in Tg APP 2576 mice. J Neuroinflammation. 2012;9:8.

15.

Ramirez BG, Blazquez C, Gomez del Pulgar T, Guzman M, de Ceballos ML. Prevention of Alzheimer's disease pathology by cannabinoids: neuroprotection mediated by blockade of microglial activation. J Neurosci. 2005;25:1904–13.

16.

Bilkei-Gorzo A, Albayram O, Draffehn A, Michel K, Piyanova A, Oppenheimer H, et al. A chronic low dose of Δ9-tetrahydrocannabinol (THC) restores cognitive function in old mice. Nat Med. 2017;23:782–7.

17.

Sarne Y, Toledano R, Rachmany L, Sasson E, Doron R. Reversal of age-related cognitive impairments in mice by an extremely low dose of tetrahydrocannabinol. Neurobiol Aging. 2018;61:177–86.

18.

Maust DT, Bonar EE, Ilgen MA, Blow FC, Kales HC. Agitation in Alzheimer disease as a qualifying condition for medical marijuana in the United States. Am J Geriatr Psychiatry. 2016;24:1000–3.

19.

Liu CS, Chau SA, Ruthirakuhan M, Lanctôt KL, Herrmann N. Cannabinoids for the treatment of agitation and aggression in Alzheimer's disease. CNS Drugs. 2015;29:615–23.

20.

Weier M, Hall W. The use of cannabinoids in treating dementia. Curr Neurol Neurosci Rep. 2017;17:1–9. https://doi.org/10.1007/s11910-017-0766-6.

21.

• Hillen JB, Soulsby N, Alderman C, Caughey GE. Safety and effectiveness of cannabinoids for the treatment of neuropsychiatric symptoms in dementia: a systematic review. Ther Adv Drug Saf. 2019;10:204209861984699 This systematic review comprehensively examines the evidence of the effectiveness and safety of cannabinoids in the treatment of neuropsychiatric symptoms of dementia. This paper highlights limitations in the current evidence base and provides recommendations for conducting future trials.

22.

Chandra S, Radwan MM, Majumdar CG, Church JC, Freeman TP, ElSohly MA. New trends in cannabis potency in USA and Europe during the last decade (2008–2017). Eur Arch Psychiatry Clin Neurosci. 2019;269:5–15.

23.

Sexton M, Cuttler C, Mischley LK. A survey of cannabis acute effects and withdrawal symptoms: differential responses across user types and age. J Altern Complement Med. 2019;25:326–35.

24.

Kolla NJ, van der Maas M, Toplak ME, Erickson PG, Mann RE, Seeley J, et al. Adult attention deficit hyperactivity disorder symptom profiles and concurrent problems with alcohol and cannabis: sex differences in a representative, population survey. BMC Psychiatry. 2016;16:50.

25.

Auer R, Vittinghoff E, Yaffe K, et al. Association between lifetime marijuana use and cognitive function in middle age: the Coronary Artery Risk Development in Young Adults (CARDIA) Study. JAMA Intern Med. 2016;176:352–61.

26.

McKetin R, Parasu P, Cherbuin N, Eramudugolla R, Anstey KJ. A longitudinal examination of the relationship between cannabis use and cognitive function in mid-life adults. Drug Alcohol Depend. 2016;169:134–40.

27.

Burggren AC, Siddarth P, Mahmood Z, London ED, Harrison TM, Merrill DA, et al. Subregional hippocampal thickness abnormalities in older adults with a history of heavy cannabis use. Cannabis Cannabinoid Res. 2018;3:242–51.

28.

Thayer RE, YorkWilliams SL, Hutchison KE, Bryan AD. Preliminary results from a pilot study examining brain structure in older adult cannabis users and nonusers. Psychiatry Res Neuroimaging. 2019;285:58–63.

29.

Ahmed AI, van den Elsen GA, Colbers A, van der Marck MA, Burger DM, Feuth TB, et al. Safety and pharmacokinetics of oral delta-9-tetrahydrocannabinol in healthy older subjects: a randomized controlled trial. Eur Neuropsychopharmacol. 2014;24:1475–82.

30.

Ahmad R, Goffin K, Van den Stock J, De Winter FL, Cleeren E, Bormans G, et al. In vivo type 1 cannabinoid receptor availability in Alzheimer's disease. Eur Neuropsychopharmacol. 2014;24:242–50.

31.

Altamura C, Ventriglia M, Martini MG, Montesano D, Errante Y, Piscitelli F, et al. Elevation of plasma 2-arachidonoylglycerol levels in Alzheimer's disease patients as a potential protective mechanism against neurodegenerative decline. J Alzheimers Dis. 2015;46:497–506.

32.

Shelef A, Barak Y, Berger U, Paleacu D, Tadger S, Plopsky I, et al. Safety and efficacy of medical cannabis oil for behavioral and psychological symptoms of dementia: an-open label, add-on, pilot study. J Alzheimers Dis. 2016;51:15–9.

33.

van den Elsen GAH, Ahmed AIA, Verkes RJ, Feuth T, van der Marck MA, Olde Rikkert MGM. Tetrahydrocannabinol in behavioral disturbances in dementia: a crossover randomized controlled trial. Am J Geriatr Psychiatry. 2015;23:1214–24.

34.

Herrmann N, Ruthirakuhan M, Gallagher D, Verhoeff NPLG, Kiss A, Black SE, et al. Randomized placebo-controlled trial of nabilone for agitation in Alzheimer's disease. Am J Geriatr Psychiatry. 2019;27(11):1161–73 S1064748119303550.

35.

van den Elsen GAH, Ahmed AIA, Verkes R-J, Kramers C, Feuth T, Rosenberg PB, et al. Tetrahydrocannabinol for neuropsychiatric symptoms in dementia: a randomized controlled trial. Neurology. 2015;84:2338–46.

36.

Balash Y, Bar-Lev Schleider L, Korczyn AD, Shabtai H, Knaani J, Rosenberg A, et al. Medical cannabis in Parkinson disease: real-life patients' experience. Clin Neuropharmacol. 2017;40:268–72.

37.

Kindred JH, Li K, Ketelhut NB, Proessl F, Fling BW, Honce JM, et al. Cannabis use in people with Parkinson's disease and multiple sclerosis: a web-based investigation. Complement Ther Med. 2017;33:99–104.

38.

Chagas MH, Zuardi AW, Tumas V, Pena-Pereira MA, Sobreira ET, Bergamaschi MM, et al. Effects of cannabidiol in the treatment of patients with Parkinson's disease: an exploratory double-blind trial. J Psychopharmacol. 2014;28:1088–98.

39.

Kindred JH, Honce JM, Kwak JJ, Rudroff T. Multiple sclerosis, cannabis use, and clinical disability: a preliminary [18 F]-fluorodeoxyglucose positron emission tomography study. Cannabis Cannabinoid Res. 2018;3:213–8.

40.

Castelli L, Prosperini L, Pozzilli C. Balance worsening associated with nabiximols in multiple sclerosis. Mult Scler J. 2019;25:113–7.

41.

Ball S, Vickery J, Hobart J, et al. The cannabinoid use in progressive inflammatory brain disease (CUPID) trial: a randomised double-blind placebo-controlled parallel-group multicentre trial and economic evaluation of cannabinoids to slow progression in multiple sclerosis. Health Technol Assess. 2015;19:1–188.

42.

Schouten J, Su T, Wit FW, et al. Determinants of reduced cognitive performance in HIV-1-infected middle-aged men on combination antiretroviral therapy. Aids. 2016;30:1027–38.

43.

De Francesco D, Underwood J, Bagkeris E, et al. Depression, lifestyle factors and cognitive function in people living with HIV and comparable HIV-negative controls. HIV Med. 2019;20:274–85.

44.

Saloner R, Campbell LM, Serrano V, Montoya JL, Pasipanodya E, Paolillo EW, et al. Neurocognitive SuperAging in older adults living with HIV: demographic, neuromedical and everyday functioning correlates. J Int Neuropsychol Soc. 2019;25:507–19.

45.

Okafor CN, Plankey MW, Li M, Chen X, Surkan PJ, Shoptaw S, et al. Association of marijuana use with changes in cognitive processing speed and flexibility for 17 years in HIV-seropositive and HIV-seronegative men. Subst Use Misuse. 2019;54:525–37.

46.

Zaki P, Blake A, Wolt A, et al. The use of medical cannabis in cancer patients. J Pain Manag. 2017;10:353–62.

47.

Bar-Sela G, Tauber D, Mitnik I, Sheinman-Yuffe H, Bishara-Frolova T, Aharon-Peretz J. Cannabis-related cognitive impairment: a prospective evaluation of possible influences on patients with cancer during chemotherapy treatment as a pilot study. Anti-Cancer Drugs. 2019;30:91–7.

48.

Wallace MS, Marcotte TD, Umlauf A, Gouaux B, Atkinson JH. Efficacy of inhaled cannabis on painful diabetic neuropathy. J Pain. 2015;16:616–27.

49.

Bilkei-Gorzo A. The endocannabinoid system in normal and pathological brain ageing. Philos Trans R Soc Lond Ser B Biol Sci. 2012;367:3326–41.

50.

Gershon RC, Wagster MV, Hendrie HC, Fox NA, Cook KF, Nowinski CJ. NIH toolbox for assessment of neurological and behavioral function. Neurology. 2013;80:S2–6.

51.

Corrada MM, Brookmeyer R, Paganini-Hill A, Berlau D, Kawas CH. Dementia incidence continues to increase with age in the oldest old the 90+ study. Ann Neurol. 2010;67:114–21.

52.

Jorm AF, Jolley D. The incidence of dementia: a meta-analysis. Neurology. 1998;51:728–33.

53.

Hebert LE, Weuve J, Scherr PA, Evans DA. Alzheimer disease in the United States (2010-2050) estimated using the 2010 census. Neurology. 2013;80:1778–83.

54.

Cassano T, Calcagnini S, Pace L, Marco FD, Romano A, Gaetani S. Cannabinoid receptor 2 signaling in neurodegenerative disorders: From pathogenesis to a promising therapeutic target. Front Neurosci. 2017. https://doi.org/10.3389/fnins.2017.00030.

55.

Bedse G, Romano A, Lavecchia AM, Cassano T, Gaetani S. The role of endocannabinoid signaling in the molecular mechanisms of neurodegeneration in Alzheimer's disease. J Alzheimers Dis. 2015;43:1115–36.

56.

Aso E, Ferrer I. Cannabinoids for treatment of Alzheimer's disease: moving toward the clinic. Front Pharmacol. 2014. https://doi.org/10.3389/fphar.2014.00037.

57.

Talarico G, Trebbastoni A, Bruno G, de Lena C. Modulation of the cannabinoid system: a new perspective for the treatment of the Alzheimer's disease. Curr Neuropharmacol. 2019;17:176–83.

58.

Aso E, Sánchez-Pla A, Vegas-Lozano E, Maldonado R, Ferrer I. Cannabis-based medicine reduces multiple pathological processes in AβPP/PS1 mice. J Alzheimers Dis JAD. 2015;43:977–91.

59.

Casarejos MJ, Perucho J, Gomez A, Muñoz MP, Fernandez-Estevez M, Sagredo O, et al. Natural cannabinoids improve dopamine neurotransmission and tau and amyloid pathology in a mouse model of tauopathy. J Alzheimers Dis JAD. 2013;35:525–39.

60.

Koppel J, Bradshaw H, Goldberg TE, Khalili H, Marambaud P, Walker MJ, et al. Endocannabinoids in Alzheimer's disease and their impact on normative cognitive performance: a case-control and cohort study. Lipids Health Dis. 2009;8:2.

61.

de Lau LML, Breteler MMB. Epidemiology of Parkinson's disease. Lancet Neurol. 2006;5:525–35.

62.

Hely MA, Reid WGJ, Adena MA, Halliday GM, Morris JGL. The Sydney multicenter study of Parkinson's disease: the inevitability of dementia at 20 years. Mov Disord Off J Mov Disord Soc. 2008;23:837–44.

63.

Buter TC, van den Hout A, Matthews FE, Larsen JP, Brayne C, Aarsland D. Dementia and survival in Parkinson disease: a 12-year population study. Neurology. 2008;70:1017–22.

64.

Babayeva M, Assefa H, Basu P, Chumki S, Loewy Z. Marijuana compounds: a nonconventional approach to Parkinson's disease therapy. Park Dis. 2016. https://doi.org/10.1155/2016/1279042.

65.

Buhmann C, Mainka T, Ebersbach G, Gandor F. Evidence for the use of cannabinoids in Parkinson's disease. J Neural Transm. 2019;126:913–24.

66.

Mendes T, Ginó S, Ribeiro F, Guerreiro M, de Sousa G, Ritchie K, et al. Memory complaints in healthy young and elderly adults: reliability of memory reporting. Aging Ment Health. 2008;12:177–82.

67.

Reid LM, MacLullich AMJ. Subjective memory complaints and cognitive impairment in older people. Dement Geriatr Cogn Disord. 2006;22:471–85.

68.

Nielsen S, Germanos R, Weier M, Pollard J, Degenhardt L, Hall W, et al. The use of cannabis and cannabinoids in treating symptoms of multiple sclerosis: a systematic review of reviews. Curr Neurol Neurosci Rep. 2018;18:8.

69.

Yadav V, Bever C, Bowen J, Bowling A, Weinstock-Guttman B, Cameron M, et al. Summary of evidence-based guideline: complementary and alternative medicine in multiple sclerosis: report of the guideline development subcommittee of the American Academy of Neurology. Neurology. 2014;82:1083–92.

70.

Rice J, Cameron M. Cannabinoids for treatment of MS symptoms: state of the evidence. Curr Neurol Neurosci Rep. 2017;18:1–10. https://doi.org/10.1007/s11910-018-0859-x.

71.

Benedict RH, DeLuca J, Phillips G, LaRocca N, Hudson LD, Rudick R. Validity of the symbol digit modalities test as a cognition performance outcome measure for multiple sclerosis. Mult Scler J. 2017;23:721–33.

72.

Alford K, Vera JH. Cognitive impairment in people living with HIV in the ART era: a review. Br Med Bull. 2018;127:55–68.

73.

Skalski LM, Towe SL, Sikkema KJ, Meade CS. The impact of marijuana use on memory in HIV- infected patients: a comprehensive review of the HIV and marijuana literatures. Curr Drug Abuse Rev. 2016;9:126–41.

74.

Whiting PF, Wolff RF, Deshpande S, et al. Cannabinoids for medical use: a systematic review and meta-analysis. JAMA. 2015;313:2456.

75.

Colizzi M, Bhattacharyya S. Does cannabis composition matter? Differential effects of delta-9-tetrahydrocannabinol and cannabidiol on human cognition. Curr Addict Rep. 2017;4:62–74.
Ethics declarations
Conflict of Interest
The authors declare that they have no conflicts of interest.
Human and Animal Rights and Informed Consent
This article does not contain any studies with human or animal subjects performed by any of the authors.
Additional information
Publisher's Note
Springer Nature remains neutral with regard to jurisdictional claims in published maps and institutional affiliations.
This article is part of the Topical Collection on Cannabis
Electronic supplementary material
About this article
Cite this article
Scott, E.P., Brennan, E. & Benitez, A. A Systematic Review of the Neurocognitive Effects of Cannabis Use in Older Adults. Curr Addict Rep 6, 443–455 (2019). https://doi.org/10.1007/s40429-019-00285-9
Keywords
Cannabis

Marijuana

Aging

Cognition

Neuropsychological

Neurodegenerative disease