Abstract
Objective
Even though many studies have been performed to estimate DA in general population, limited research has been performed concerning medical compromised populations such as childhood cancer survivors. The aims of this case–control study were (a) to estimate dental age in a population of children that have undergone antineoplastic treatment with three different methods and (b) to compare it with the estimates from healthy subjects (control group).
Materials and methods
Seventy-three oncology patients and equal number of healthy control subjects from the Pediatric dentistry Department had their dental age estimated through recent orthopantograms using Dermijian's, Willems' and London Atlas methods. All OPGs randomly assessed by two calibrated observers. Mean age difference was calculated. Intraclass Correlation Coefficient was used to assess intra-observer reliability and the Concordance Correlation Coefficient used to assess inter-observer reliability.
Results
Concerning the CCS group 35 subjects (48%) were males and 38 (52%) were females, with an overall mean chronological age 10.95 years, ranging between 5.37 and 15.83 years. Intra- and inter-examiner reliability was exceptional for all methods. Mean DA differences in both groups and were not statistically sinificant regardless of the method used. The marginally lower values when males and females were investigated separately is basically due to the corresponding reduction of the sample size.
Conclusion
An overestimation of DA observed in both groups by all methods was not significant. All three methods produced highly accurate comparable results when it comes to estimate the actual chronological age in both groups (CCS and control subjects) regardless of gender.
Access options
Buy single article
Instant access to the full article PDF.
US$ 39.95
Tax calculation will be finalised during checkout.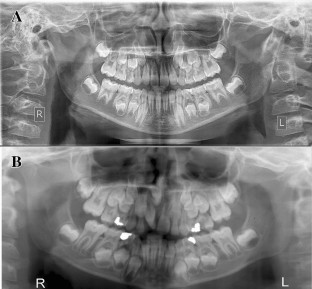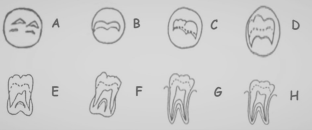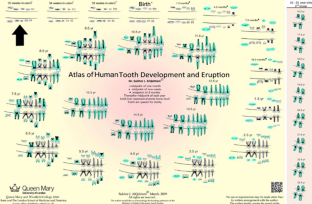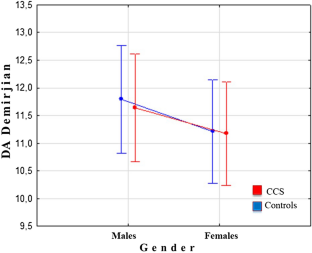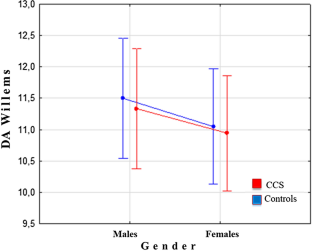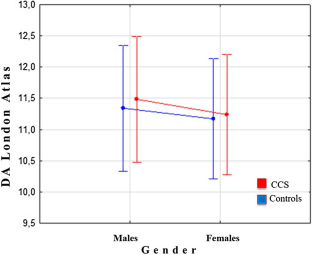 Data availability
All data of this study are available upon request.
References
Al Qahtani SJ, et al. Brief communication: the London Atlas of human tooth development and eruption. Am J Phys Anthropol. 2010;142:481–90.

Beunen GP, Rogol AD, Malina RM. Indicators of biological maturation and secular changes in biological maturation. Food Nutr Bull. 2006;27(4_suppl5):S244–56.

Busenhart DM, Erb J, Rigakos G, et al. Adverse effects of chemotherapy on the teeth and surrounding tissues of children with cancer: a systematic review with meta-analysis. Oral Oncol. 2018;83:64–72.

Cameriere R, Ferrante L, Liversidge HL, et al. Accuracy of age estimation in children using radiograph. Forensic Sci Int. 2008;176:173–7.

Carrillo CM, Corrêa FNP, Lopes NNF, et al. Dental anomalies in children submitted to antineoplastic therapy. Clinics (sao Paulo). 2014;69:433–7.

Chaillet N, Willems G, Demirjian A. Dental maturity in Belgian children using Demirjian's method and polynomial functions: new standard curves for forensic and clinical use. J Forensic Odontostomatol. 2004;22:18–27.

Dahllöf G. Oral and dental late effects after pediatric stem cell transplantation. Biol Blood Marrow Transplant. 2008;14 (1 Suppl 1):81–3. https://doi.org/10.1016/j.bbmt.2007.11.007

Dahllöf G, Nasman M, Borgström A, Modeer T, Forsberg CM, Heimdhal A, Ringden O. Effect of chemotherapy on dental maturity in children with hematological malignancies. Pediatr Dent. 1989;11:303–6.

Dahllöf G, Rozell B, Forsberg CM, Borgström B. Histologic changes in dental morphology induced by high dose chemotherapy and total body irradiation. Oral Surg Oral Med Oral Pathol. 1994;77:56–60.

Demirjian A, Goldstein H, Tanner JM. A new system of dental age assessment. Hum Biol. 1973;45:211–27.

Diz P, Limeres J, Salgado AFP, et al. Correlation between dental maturation and chronological age in patients with cerebral palsy, mental retardation, and Down syndrome. Res Dev Disabil. 2011;32:808–17.

Effinger K, Migliorati C, Hudson M, McMullen K, Kaste S, Ruble K, Guilcher G, Shah A, Castellino S. Oral and dental late effects in survivors of childhood cancer: a Children's Oncology report group. Support Care Cancer. 2014;22(7):2009–19.

Esan TA, Yengopal V, Schepartz LA. The Demirjian versus the Willems method for dental age estimation in different populations: a meta-analysis of published studies. PLoS ONE. 2017;12(11): e0186682. https://doi.org/10.1371/journal.pone.0186682.

Flores AP, Monti CF, Brunotto M. Dental and chronological age in children under oncological treatment. J Forensic Sci. 2015;60:453–6.

Gabardo G, Maciel JVB, Franco A, de Lima AAS, da Costa TRF, Fernandes Â. Radiographic analysis of dental maturation in children with amelogenesis imperfecta: a case-control study. Spec Care Dentist. 2020;40(3):267–72. https://doi.org/10.1111/scd.12456 (Epub 2020 Mar 12 PMID: 32163622).

Garn SM. The applicability of North American growth standards in developing countries. Can Med Assoc J. 1965;93:914–9 (PMID: 5829408; PMCID: PMC1928966).

Gawade PL, Hudson MM, Kaste SC, Neglia JP, Constine LS, Robison LL, Ness KK. A systematic review of dental late effects in survivors of childhood cancer. Pediatr Blood Cancer. 2014;61(3):407–16. https://doi.org/10.1002/pbc.24842.

Ghafari R, Ghodousi A, Poordavar E. Comparison of the accuracy of the London atlas and Smith method in dental age estimation in 5–15.99-year-old Iranians using the panoramic view. Int J Legal Med. 2019;133(1):189–95. https://doi.org/10.1007/s00414-018-1808-6 (Epub 2018 Mar 7 PMID: 29516249).

Glen S. Concordance correlation coefficient: definition & interpretations. From statistics how to: elementary statistics for the rest of us. https://www.statisticshowto.com/concordance-correlation-coefficient/. Accessed 30 July 2021.

Karadayi B, Afşin H, Ozaslan A, Karadayı S. Development of dental charts according to tooth development and eruption for Turkish children and young adults. Imaging Sci Den. 2014;44:103–13.

Khojastepour L, Zareifar S, Ebrahimi M. Dental anomalies and dental age assessment in treated children with acute lymphoblastic leukemia. Iran J Ped Hematol Oncol. 2014;4:172–7.

Kirzioglu Z, Ceyhan D, Bayraktar C. Dental age estimation by different methods in patients with amelogenesis imperfecta. Forensic Sci Int. 2019;298:341–4. https://doi.org/10.1016/j.forsciint.2019.03.013 (Epub 2019 Mar 14 PMID: 30927721).

Larson MG. Analysis of variance. Circulation. 2008;1:115–21. https://doi.org/10.1161/CIRCULATIONAHA.107.654335.

Liversidge HM, Speechly T, Hector MP. Dental maturation in British children: are Demirjian's standards applicable? Int J Paediatr Dent. 1999;9:263–9.

Martin MB, Li CS, Rowland CC, Howard SC, Kaste SC. Correlation of bone age, dental age, and chronological age in survivors of childhood acute lymphoblastic leukaemia. Int J Paediatr Dent. 2008;18(3):217–23. https://doi.org/10.1111/j.1365-263x.2007.00892.x.

McBride GB. A proposal for strength-of-agreement criteria for Lin's concordance correlation coefficient. In: MO Health editor. Hamilton, New Zealand: National Institute of Water & Atmospheric Research Ltd; 2005. p. 1–10. http://www.medcalc.org/download/pdf/McBride2005.pdf.

McCloe D, Marion I, da Fonseca MA, Colvard M, AlQahtani S. Age estimation of Hispanic children using the London Atlas. Forensic Sci Int. 2018;288:332.e1-332.e6. https://doi.org/10.1016/j.forsciint.2018.04.013 (PMID: 29752198).

Mohd Yusof MYP, Wan Mokhtar I, Rajasekharan S, Overholser R, Martens L. Performance of Willem's dental age estimation method in children: a systematic review and meta-analysis. Forensic Sci Int. 2017;280:245.e1-245.e10. https://doi.org/10.1016/j.forsciint.2017.08.032 (PMID: 28958768).

Mörnstad H, Reventlid M, Teivis A. The validity of four methods for age determination by teeth in Swedish children: a multicentre study. Swed Dent J. 1995;19:121–30.

Namwong W, Mânica S. Testing the London atlas for age estimation in Thai population. Acta Odontol Scand. 2020;78:161–4. https://doi.org/10.1080/00016357.2019.1667526.

Nykänen R, Espeland L, Kvaal SI, Krogstad O. Validity of the Demirjian method for dental age estimation when applied to Norwegian children. Acta Odontol Scand. 1998;56:238–44.

Ozerovic B. Correlation of dental and skeletal age in children with cerebral palsy. Eur J Orthod. 1980;2:193–5.

Pajari U, Lahtela P, Lanning M, Larmas M. Effect of anti-neoplastic therapy on dental maturity and tooth development. J Pedod. 1988;12:266–74.

Pavlović S, Pereira CP, de Sousa Santos RFV. Age estimation in Portuguese population: the application of the London atlas of tooth development and eruption. Forensic Sci Int. 2017;272:97–103.

Pereira CP, Russell LM, de Pádua FM, et al. Dental age estimation based on development dental atlas assessment in a child/adolescent population with systemic diseases. Acta Stomatol Croat. 2019;53:307–17.

Pinchi V, Norelli GA, Pradella F, et al. Comparison of the applicability of four odontological methods for age estimation of the 14 years legal threshold in a sample of Italian adolescents. J Forensic Odontostomatol. 2012;30:17–25.

Pinchi V, Bianchi I, Pradella F, et al. Dental age estimation in children affected by juvenile rheumatoid arthritis. Int J Legal Med. 2021;135:619–29. https://doi.org/10.1007/s00414-020-02395-w.

Proc P, Szczepańska J, Zubowska M, Zalewska-Szewczyk B, Młynarski W. The broad variability in dental age observed among childhood survivors is cancer specific. Cancer Res Treat. 2021;53(1):252–60. https://doi.org/10.4143/crt.2020.275 (Epub2020Aug24. PMID:32854493; PMCID:PMC7812002).

Rai B, Anand SC. Tooth developments: an accuracy of age estimation of radiographic methods. World J Med Sci. 2006;1:130–2.

Salkind NJ. Encyclopedia of research design, vol. 1–0. Thousand Oaks: SAGE Publications Inc; 2010. https://doi.org/10.4135/9781412961288

Schmeling A, Geserick G, Reisinger W, et al. Age estimation. Forensic Sci Int. 2007;165:178–81.

Sehrawat JS, Singh M. Willems method of dental age estimation in children: a systematic review and meta-analysis. J Forensic Leg Med. 2017;52:122–9. https://doi.org/10.1016/j.jflm.2017.08.017 (Epub 2017 Aug 25 PMID: 28918371).

Seremidi K, Kloukos P, Polychronopoulou A, et al. Late effects of chemo and radiation treatment on dental structures of childhood cancer survivors. A systematic review and meta-analysis. Head Neck. 2019;41:3422–33.

Sh AJ, Am H. Dental development in patients with hypophosphatemia rickets. Int J Clin Pediatr Dent. 2010;3(1):1–4. https://doi.org/10.5005/jp-journals-10005-1046 (Epub 2010 Apr 15. PMID: 27625549; PMCID: PMC4955037).

Sharma P, Wadhwan V. Comparison of accuracy of age estimation in Indian children by measurement of open apices in teeth with the London Atlas of tooth development. J Forensic Odontostomatol. 2020;1(38):39–47 (PMID: 32420912).

Sousa AMDS, Jacometti V, AlQahtani S, Silva RHAD. Age estimation of Brazilian individuals using the London Atlas. Arch Oral Biol. 2020;113: 104705. https://doi.org/10.1016/j.archoralbio.2020.104705 (Epub 2020 Mar 10 PMID: 32197132).

Tabachnick BG, Fidell LS. Multivariate analysis of variance and covariance. In: Using multivariate statistics. Harlow, UK: Pearson Education Ltd; 2013. p. 285

Titinchi F, Behardien N. Dental development in a sample of South African HIV-positive children. Spec Care Dentist. 2019;39:135–9. https://doi.org/10.1111/scd.12353.

Trigueiro M, Tedeschi-Oliveira SV, Melani RFH, Ortega KL. An assessment of adverse effects of antiretroviral therapy on the development of HIV positive children by observation of dental mineralization chronology. J Oral Pathol Med. 2010;39:35–40.

Vasconcelos NP, Caran EM, Lee ML, et al. Dental maturity assessment in children with acute lymphoblastic leukemia after cancer therapy. Forensic Sci Int. 2009;184:10–4.

WMA 2013. WMA declaration of Helsinki: Ethical principles for medical research involving human subjects. World Medical Association Fortaleza, Brazil amendment. Available at https://www.wma.net/policies-post/wma-declaration-of-helsinki-ethical-principles-for-medical-research-involving-human-subjects/. Accessed 20 Dec 2018.

Willems G, Van Olmen A, Spiessens B, Carels C. Dental age estimation in Belgian children: Demirjian's technique revisited. J Forensic Sci. 2001;46(4):893–5.
Funding
No funding was received for conducting this study.
Ethics declarations
Conflict of interest
The authors have no conflicts of interest to declare that are relevant to the content of this article.
Ethics approval
Approval was obtained from the ethics committee of School of Dentistry, NKUA, Greece (N439, date of acceptance 01.06.20). The procedures used in this study adhere to the tenets of the Declaration of Helsinki. This project does not contain any studies with animals performed by any of the authors.
Informed consent
Informed consent was obtained from all parents or guardians who accompanied all eligible participants.
Additional information
Publisher's Note
Springer Nature remains neutral with regard to jurisdictional claims in published maps and institutional affiliations.
About this article
Cite this article
Mitsea, A., Seremidi, K., Tsiligianni, A. et al. Dental age estimation in children that have undergone antineoplastic treatment. Eur Arch Paediatr Dent (2021). https://doi.org/10.1007/s40368-021-00661-y
Received:

Accepted:

Published:
Keywords
Dental age estimation

Demirjian's method

Willems' method

London Atlas antineoplastic therapy

Childhood cancer

Cancer survivors