Imagination is more important than knowledge. Knowledge is limited. Imagination encircles the world. Albert Einstein (1929) [6, p. 12].
Abstract
For Einstein "arts and sciences are branches of the same tree" and "we do art when we communicate through forms whose connections are not accessible to the conscious mind yet we intuitively recognize them as something meaningful". A sense of beauty, imagination and the love for precision stimulated the creativity of the great scientist. "If I were not a physicist, I would probably be a musician. … I see my life in terms of music". He played violin and piano; he was particularly fond of Bach and Mozart. Special relativity had an influence on Cubism and especially on Futurism; general relativity infected for a century, like a virus, thousands of researchers all over the world.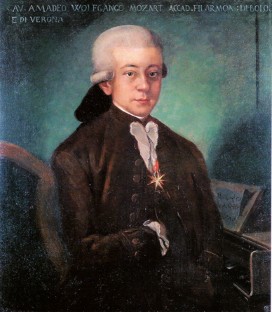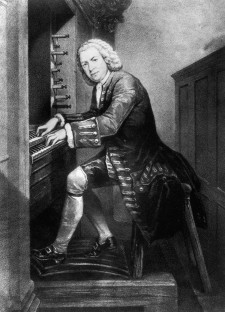 Notes
1.

Let me take my cue from this statement by Einstein to point out that Michelson wrote the following: "I venture to predict that in the not very distant future there may be a color art analogous to the art of sound—a color music" [12, p. 2]. Now it is possible to enjoy this new art form foreseen by Michelson, for instance watching the video Effetto note by Giuseppe Caglioti, Goran Ramme and Tatiana V. Tchouvileva (2004) at https://youtu.be/JqB97hPFNSE. It shows the analogue self-portrait of several musical compositions, obtained using the analogue chromophonoscope made at the Politecnico di Milano within the Musicolor Project. For more information, see [5].

2.

Private communication from Adalberto Giazotto (2016).

3.

The structure of these Inventionen, and especially the harmony inherent in the chords of (simultaneous) notes belonging to the different voices, has most likely influenced the great film director Sergei M. Eisenstein, the inventor of the "vertical montage", which correlates synchronously moving images and music.

4.
References
1.

Al-Khalili, J., McFadden, J.: Life on the Edge—The Coming of Age of Quantum Biology. Bantam Press, London (2014)

2.

Banney, D., Caglioti, G.: Symmetry reduction and ambiguity in music. Symmetry Cult Sci 28(1), 105–116 (2017)

3.

Caglioti, G.: Simmetrie Infrante Nella Scienza e Nell'arte, CLUP, Milano (1983); English Edition, The Dynamics of Ambiguity. Springer, Heidelberg (1995)

4.

Caglioti, G., Benedek, G., Cocchiarella, L.: The perception of ambiguous images as a quantum information process. Ist. Lomb. (Rend. Sci.) 148, 35–50 (2014)

5.

Caglioti, G., Marcon, M., Tchouvileva, T., Della Ragione, R.: A Natural Form of Technological Art. In: Electronic Imaging and The Visual Arts, pp. 38–42, EVA 2016, Florence (2016)

6.

Calaprice, A. (ed.): The Ultimate Quotable Einstein. Princeton University Press, Princeton (2011)

7.

Dalla Chiara, M.L., Giuntini, R., Luciani, A.R., Negri, E.: Dall'informazione quantistica alla musica, Aracne, Rome (2013)

8.

Einstein, A.: Physics and reality. In: Einstein, A., Out of My Later Years, pp. 59–97, Philosophical Library, New York (1950)

9.

Einstein, A.: Notes for an autobiography. The Saturday review of literature, 26 November, 9–12 (1949). Rpt. In: Schilpp, P.A. (ed.) Albert Einstein, Philosopher-Scientist, The Library of Living Philosophers, vol. VII (1949), pp. 1–95. Open Court Publishing, Chicago (1998)

10.

Halpern, P.: Einstein's Dice and Schrödinger's Cat. Basic Books, New York (2015)

11.

Marinetti, F.T.: Il manifesto del FUTURISMO (1909). Eng. trans. The futurist manifesto. In: James J. (ed.) Three Intellectuals in Politics, pp. 179–184. Pantheon, New York (1960)

12.

Michelson, A.A.: Light Waves and Their Uses. University of Chicago Press, Chicago (1902)

13.

Rovelli, C.: Seven brief lessons on physics. In: Carnell, S., Segre, E. (ed.), English Trans. Allen Lane, London (2015)

14.

Schrödinger, E.: What Is Life? Cambridge University Press, Cambridge (1944)
About this article
Cite this article
Caglioti, G. Art according to Albert Einstein. Lett Mat Int 5, 49–53 (2017). https://doi.org/10.1007/s40329-017-0155-7
Keywords
Albert Einstein

General relativity

Gravitational waves

Science

Imagination

Art

Music