Abstract
We propose and describe an alternative perspective for the study of systems of boundary value problems governed by ODEs. It is based on a variational approach that seeks to minimize a certain quadratic error understood as a deviation of paths from being a solution of the corresponding system. We distinguish two situations depending on whether the problem has or has not divergence structure. In the first case, the functional is not a typical integral functional as the ones examined in the Calculus of Variations, and we have to resort to the Palais–Smale condition to show existence of minimizers. In the case of a fully non-linear problem, however, the functional is an integral, local functional of second order. We illustrate the method with some numerical simulations.
Access options
Buy single article
Instant access to the full article PDF.
US$ 39.95
Tax calculation will be finalised during checkout.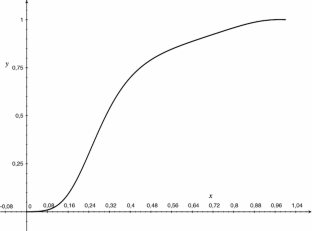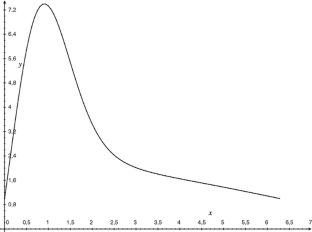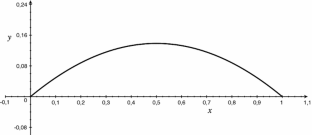 References
1.

Amat, S., Pedregal, P.: A variational approach to implicit ODEs and differential inclusions. ESAIM-COCV 15(1), 139–148 (2009)

2.

Amat, S., Pedregal, P.: On a variational approach for the analysis and numerical simulation of ODEs. Discrete Contin. Dyn. Syst. A 33(4), 1275–1291 (2013)

3.

Ascher, U.M., Mattheij, R.M.M., Russell, R.D.: Numerical solution of boundary value problems for ordinary differential equations. Classics in Applied Mathematics. Society for Industrial and Applied Mathematics (SIAM), Philadelphia (1995)

4.

Bochev, P., Gunzburger, M.: Least-squares finite element methods. In: Proc. ICM2006, vol. III, pp. 1137–1162 (2006)

5.

Costa, D.G.: An invitation to variational methods in differential equations. Birkhäuser, Boston (2007)

6.

Dacorogna, B.: Direct methods in the calculus of variations, 2nd edn. Springer, New York (2008)

7.

Glowinski, R.: Numerical methods for nonlinear variational problems. Springer series in computational physics. Springer, New York (1984)

8.

Lions, J.L.: Optimal Control of Systems governed by Partial Differential Equations. Springer, Berlin (1971)

9.

Pedregal, P.: On error functionals. SeMA J. 65, 13–22 (2014)
Additional information
Research supported in part by MTM2013-47053-P of the MCyT (Spain) and PEII-2014-010-P of the Conserjería de Cultura (JCCM) of the JCCM (Castilla-La Mancha).
About this article
Cite this article
Pedregal, P. Variational methods for non-variational problems. SeMA 74, 299–317 (2017). https://doi.org/10.1007/s40324-017-0119-z
Received:

Accepted:

Published:

Issue Date:
Keywords
Non-local functionals

Non-linear problems

Optimality conditions
Mathematics Subject Classification