Abstract
Evidence-based practice (EBP) is the collated integration of practitioner expertise, athlete values and research evidence aimed to optimise the decision-making process surrounding sport performance. Despite the academic interest afforded to sport science research, our knowledge of how this research is applied in elite sport settings is limited. This current opinion examines the existing evidence of the translation of sport science research into the field, with a tailored focus on the current perceptions of practitioners, researchers and coaches. Recent studies show that practitioners and researchers report they ascertain sport science knowledge differently, with coaches preferring personal interactions compared with coaching courses or scientific journals. The limited peer-reviewed research shows that coaches perceive their knowledge is greater in fields such as tactical/technical areas, rather than physical fitness or general conditioning. This likely explains coaches' greater perceived value in research dedicated to technical and tactical expertise, as well as mental training and skill acquisition. Practitioners place a large emphasis on the need for research in physical fitness areas, which is likely due to their occupational focus. There are many perceived barriers of sport science research application, including funding, time, coach/player/staff 'buy in' and research questions that may not apply to the setting. We contend that researchers and practitioners may benefit in producing research, ascertaining knowledge and disseminating findings in alternative methods that better align with coaches' needs. In addition, educational strategies that focus on real-world context and promote social interaction between coaches, practitioners, organisational personnel and researchers would likely benefit all stakeholders.
This is a preview of subscription content, log in to check access.
Access options
Buy single article
Instant access to the full article PDF.
US$ 49.95
Price includes VAT for USA
Subscribe to journal
Immediate online access to all issues from 2019. Subscription will auto renew annually.
US$ 199
This is the net price. Taxes to be calculated in checkout.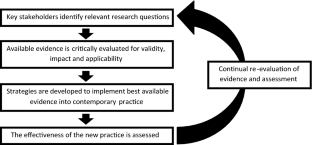 References
1.

Coutts A. Challenges in developing evidence-based practice in high-performance sport. Int J Sports Physiol Perform. 2017;12(6):717–8.

2.

Malone J, et al. Perspectives of applied collaborative sport science research within professional team sports. Eur J Sport Sci. 2019;19(2):147–55.

3.

Bishop D. An applied research model for the sport sciences. Sports Med. 2008;38(3):253–63.

4.

Reade I, Rodgers W, Spriggs K. New ideas for high performance coaches: a case study of knowledge transfer in sport science. Int J Sports Sci Coaching. 2008;3(3):335–54.

5.

Brink M, et al. What do football coaches want from sport science? Kinesiology. 2018;50(Suppl 1):150–4.

6.

Sands W, McNeal J, Stone M. Plaudits and pitfalls in studying elite athletes. Percept Mot Skills. 2015;100(1):22–4.

7.

Cardinale M. Commentary on "towards a grand unified theory of sports performance". Hum Mov Sci. 2017;56:160–2.

8.

Jones G. How the best of the best get better and better. Harv Bus Rev. 2008;86(6):123–7.

9.

Reade I, Rodgers W, Hall N. Knowledge transfer: how do high performance coaches access the knowledge of sport scientists? Int J Sports Sci Coaching. 2008;3(3):319–34.

10.

Goldsmith W. Bridging the gap? Now there is a gap in the bridge! ASCA Newsletter. 2000;3:2–4.

11.

Kerr R. Integrating scientists into the sports environment: a case study of gymnastics in New Zealand. J Sport Soc Issues. 2012;36(1):3–24.

12.

Sarmento H, et al. What performance analysts need to know about research trends in Association Football. Sports Med. 2017;48(4):799–836.

13.

Jones B, et al. Accessing off-field brains in sport; an applied research model to develop practice. Br J Sports Med. 2017. https://doi.org/10.1136/bjsports-2016-097082.

14.

Williams S, Kendall L. Perceptions of elite coaches and sports scientists of the research needs for elite coaching practice. J Sports Sci. 2007;25(14):1577–86.

15.

Burgess D. The research doesn't always apply: practical solutions to evidence-based training-load monitoring in elite team sports. Int J Sports Physiol Perform. 2017;12(Suppl 2):S2136–41.

16.

Banerjee S, Morley C. Professional doctorates in management: toward a practice-based approach to doctoral education. Acad Manag Learn Educ. 2012;12(2):173–93.

17.

Ardern C, et al. Unravelling confusion in sports medicine and sports science practice: a systematic approach to using the best of research and practice-based evidence to make a quality decision. Br J Sports Med. 2019;53(1):50–6.

18.

Buchheit M. Houston, we still have a problem. Int J Sport Physiol Perform. 2017;12(8):1111–4.

19.

Haynes B. Can it work? Does it work? Is it worth it? The testing of healthcare interventions is evolving. Br Med J. 1999;319(7211):652–3.

20.

McCall A, et al. Can off-field "brains" provide a competitive advantage in professional football? Br J Sports Med. 2016;50(12):710–2.

21.

Eisenmann J. Translational cap between laboratory and playing field: new era to colve old problems in sport science. Transl J Am Coll Sports Med. 2017;2(8):37–43.

22.

Halson S, Nichols J. When failure is not an option: creating excellence in sport through insights from special forces. Int J Sport Physiol Perform. 2015;10(2):137–8.

23.

Santos S, et al. Coaches' perceptions of competence and acknowledgement of training needs related to professional competences. J Sports Sci Med. 2010;9(3):62–70.

24.

Mesquita I, Isidro S, Rosado A. Portuguese coaches' perceptions of and preferences for knowledge sources related to their professional background. J Sports Sci Med. 2010;9(3):480–9.

25.

Stoszkowski J, Collins D. Sources, topics and use of knowledge by coaches. J Sports Sci. 2016;34(9):794–802.

26.

Waterman H, et al. Facilitating large-scale implementation of evidence based health care: insider accounts from a co-operative inquiry. BMC Health Serv Res. 2015;15:60.

27.

Chapple R, et al. Integrating science into management of ecosystems in the Greater Blue Mountains. Environ Manag. 2011;48(4):659–74.

28.

Kilic K, Ince M. Use of sports science knowledge by Turkish coaches. Int J Exerc Sci. 2015;8(1):21–37.

29.

Starling L, Lambert M. Monitoring rugby players for fitness and fatigue: what do coaches want? Int J Sport Physiol Perform. 2018;13(6):777–82.

30.

Weston M. Training load monitoring in elite English soccer: a comparison of practices and perceptions between coaches and practitioners. J Sci Med Football. 2018;2(3):216–24.

31.

Jones B, et al. Accessing off-field brains in sport; an applied research model to develop practice. Br J Sports Med. 2017. https://doi.org/10.1136/bjsports-2016-097082.

32.

Akenhead R, Nassis G. Training load and player monitoring in high-level football: current practice and perceptions. Int J Sports Physiol Perform. 2016;11(5):587–93.

33.

Buchheit M. Want to see my report, coach. Sport science reporting in the real world. Aspetar Sports Med J. 2017;6:36–42.

34.

Halperin I. Case studies in exercise and sport sciences: a powerful tool to bridge the science-practice gap. Int J Sport Physiol Perform. 2018;13(6):824–5.

35.

Murray A, et al. Recovery practices in Division 1 collegiate athletes in North America. Phys Ther Sport. 2018;32:67–73.
Acknowledgements
The authors would like to thank Job Fransen for his insight into the revised version of this manuscript.
Ethics declarations
Funding
No funding was provided that contributed to the development of this manuscript.
Conflicts of Interest
Hugh Fullagar, Alan McCall, Franco Impellizzeri, Terry Favero and Aaron Coutts declare that there are no conflicts of interest.
About this article
Cite this article
Fullagar, H.H.K., McCall, A., Impellizzeri, F.M. et al. The Translation of Sport Science Research to the Field: A Current Opinion and Overview on the Perceptions of Practitioners, Researchers and Coaches. Sports Med 49, 1817–1824 (2019). https://doi.org/10.1007/s40279-019-01139-0