Abstract
Background
Many variables related to sport have been shown to have circadian rhythms. Chronotype is the expression of circadian rhythmicity in an individual, and three categories of chronotype are defined: morning types (M-types), evening types (E-types), and neither types (N-types). M-types show earlier peaks of several psychophysiological variables during the day than E-types. The effect of chronotype on athletic performance has not been extensively investigated.
Objective
The objective of the present review was to study the effect of chronotype on athletic performance and the psychophysiological responses to physical activity.
Methods
The present review adheres to the PRISMA (Preferred Reporting Items for Systematic Reviews and Meta-Analyses) reporting guidelines. We searched PubMed, Scopus, and Web of Science for scientific papers using the keywords "chronotype", "circadian typology", "morningness", and "eveningness" in combination with each of the words "sport", "performance", and "athletic." Relevant reference lists were inspected. We limited the search results to peer-reviewed papers published in English from 1985 to 2015.
Results
Ten papers met our inclusion criteria. Rating of perceived exertion and fatigue scores in relation to athletic performances are influenced by chronotype: M-types perceived less effort when performing a submaximal physical task in the morning than did N- and E-types. In addition, M-types generally showed better athletic performances, as measured by race times, in the morning than did N- and E-types. Other results concerning chronotype effect on physiological responses to physical activity were not always consistent: heterogeneous samples and different kinds of physical activity could partially explain these discrepancies.
Conclusions
Sports trainers and coaches should take into account the influence of both the time of day and chronotype effect when scheduling training sessions into specific time periods.
This is a preview of subscription content, log in to check access.
Access options
Buy single article
Instant access to the full article PDF.
US$ 49.95
Tax calculation will be finalised during checkout.
Subscribe to journal
Immediate online access to all issues from 2019. Subscription will auto renew annually.
US$ 199
Tax calculation will be finalised during checkout.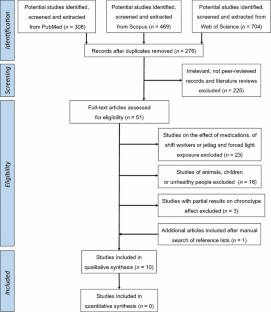 References
1.

Thun E, Bjorvatn B, Flo E, et al. Sleep, circadian rhythms, and athletic performance. Sleep Med Rev. 2015;23:1–9.

2.

Reilly T, Waterhouse J. Sports performance: is there evidence that the body clock plays a role? Eur J Appl Physiol. 2009;106:321–32.

3.

Starkie RL, Hargreaves M, Lambert DL, et al. Effect of temperature on muscle metabolism during submaximal exercise in humans. Exp Physiol. 1999;84:775–84.

4.

Tafet GE, Idoyaga-Vargas VP, Abulafia DP, et al. Correlation between cortisol level and serotonin uptake in patients with chronic stress and depression. Cogn Affect Behav Neurosci. 2001;1:388–93.

5.

Horne JA, Ostberg O. A self-assessment questionnaire to determine morningness–eveningness in human circadian rhythms. Int J Chronobiol. 1976;4:97–111.

6.

Adan A, Archer SN, Hidalgo MP, et al. Circadian typology: a comprehensive review. Chronobiol Int. 2012;29:1153–75.

7.

Vitale JA, Roveda E, Montaruli A, et al. Chronotype influences activity circadian rhythm and sleep: differences in sleep quality between weekdays and weekend. Chronobiol Int. 2015;32:405–15.

8.

Baehr E, Revelle W, Eastman CI. Individual differences in the phase and amplitude of the human circadian temperature rhythm: with an emphasis on morningness–eveningness. J Sleep Res. 2000;9:117–27.

9.

Bailey SL, Heitkemper MM. Circadian rhythmicity of cortisol and body temperature: morningness–eveningness effects. Chronobiol Int. 2001;18:249–61.

10.

Winget CM, DeRoshia CW, Holley DC. Circadian rhythms and athletic performance. Med Sci Sports Exerc. 1985;17:498–516.

11.

Atkinson G, Reilly T. Circadian variation in sports performance. Sports Med. 1996;21:292–312.

12.

Cappaert TA. Time of day effect on athletic performance: an update. J Strength Cond Res. 2009;13:412–21.

13.

Goel N, Basner M, Rao H, et al. Circadian rhythms, sleep deprivation, and human performance. Prog Mol Biol Transl Sci. 2013;119:155–90.

14.

Moher D, Liberati A, Tetzlaff J, et al. Preferred reporting items for systematic reviews and meta-analyses: the PRISMA statement. Ann Intern Med. 2009;4:264–9.

15.

Hill DW, Cureton KJ, Collins MA, et al. Diurnal variations in responses to exercise of 'morning types' and 'evening types'. J Sports Med Phys Fitness. 1988;28:213–9.

16.

Atkinson G, Todd C, Reilly T, et al. Diurnal variation in cycling performance: influence of warm-up. J Sports Sci. 2005;23:321–9.

17.

Burgoon PW, Holland GJ, Loy SF, et al. A comparison of morning and evening 'types' during maximum exercises. J Appl Sport Sci Res. 1992;6:115–9.

18.

Sugawara J, Hamada Y, Nishijima T, et al. Diurnal variations of post-exercise parasympathetic nervous reactivation in different chronotypes. Jpn Heart J. 2001;42:163–71.

19.

Kunorozva L, Roden LC, Rae DE. Perception of effort in morning-type cyclists is lower when exercising in the morning. J Sports Sci. 2014;32:917–25.

20.

Rae DE, Stephenson KJ, Roden LC. Factors to consider when assessing diurnal variation in sports performance: the influence of chronotype and habitual training time-of-day. Eur J Appl Physiol. 2015;115:1339–49.

21.

McNair DM, Lorr M, Droppleman LF. Manual for profile of mood states. San Diego: Educational and Industrial Testing Services; 1971.

22.

Vitale JA, Calogiuri G, Weydahl A. Influence of chronotype on responses to a standardized, self-paced walking task in the morning vs afternoon: a pilot study. Percept Motor Skills. 2013;116:1020–8.

23.

Rossi A, Formenti D, Calogiuri G, et al. The effect of chronotype on psychophysiological responses during aerobic self-paced exercises. Percept Motor Skills. 2015;121:840–55.

24.

Brown FM, Neft EE, LaJambe CM. Collegiate rowing crew performance varies by morningness–eveningness. J Strength Cond Res. 2008;22:1894–900.

25.

Henst RHP, Jaspers RT, Roden LC, et al. A chronotype comparison of South African and Dutch marathon runners: the role of scheduled race start times and effects on performance. Chronobiol Int. 2015;32:858–68.

26.

Facer-Childs E, Brandstaetter R. The impact of circadian phenotype and time since awakening on diurnal performance in athletes. Curr Biol. 2015;25:1–5.

27.

Borbély AA. A two process model of sleep regulation. Hum Neurobiol. 1982;1:195–204.

28.

Tamm AS, Lagerquist O, Ley AL, et al. Chronotype influences diurnal variations in the excitability of the human motor cortex and the ability to generate torque during a maximum voluntary contraction. J Biol Rhythms. 2004;24:211–24.
Ethics declarations
Funding
No sources of funding were used to assist in the preparation of the present review.
Conflict of interest
Jacopo Antonino Vitale and Andi Weydahl have no conflicts of interest relevant to the content of this review.
About this article
Cite this article
Vitale, J.A., Weydahl, A. Chronotype, Physical Activity, and Sport Performance: A Systematic Review. Sports Med 47, 1859–1868 (2017). https://doi.org/10.1007/s40279-017-0741-z
Keywords
Maximum Voluntary Contraction

Athletic Performance

Heart Rate Recovery

Sport Performance

Race Time