Abstract
Background
Wearable resistance training (WRT) provides a means of activity- or movement-specific overloading, supposedly resulting in better transference to dynamic sporting performance.
Objective
The purpose of this review was to quantify the acute and longitudinal metabolic, kinematic and/or kinetic changes that occur with WRT during walking, running, sprint running or jumping movements.
Data Sources
PubMed, SPORTDiscus, Web of Science and MEDLINE (EBSCO) were searched using the Boolean phrases (limb OR vest OR trunk) AND (walk* OR run* OR sprint* OR jump* OR bound*) AND (metabolic OR kinetic OR kinematic) AND (load*).
Study Selection
A systematic approach was used to evaluate 1185 articles. Articles with injury-free subjects of any age, sex or activity level were included.
Results
Thirty-two studies met the inclusion criteria and were retained for analysis. Acute trunk loading reduced velocity during treadmill sprint running, but only significantly when loads of 11 % body mass (BM) or greater were used, while over-the-ground sprint running times were significantly reduced with all loads (8–20 %BM). Longitudinal trunk loading significantly increased jump performance with all loads (7–30 %BM), but did not significantly improve sprint running performance. Acute limb loading significantly increased maximum oxygen consumption and energy cost with all loads (0.3–8.5 %BM) in walking and running, while significantly reducing velocity during sprint running.
Limitations
The variation in load magnitude, load orientation, subjects, testing methods and study duration no doubt impact the changes in the variables examined and hence make definitive conclusions problematic.
Conclusions
WRT provides a novel training method with potential to improve sporting performance; however, research in this area is still clearly in its infancy, with future research required into the optimum load placement, orientation and magnitude required for adaptation.
Access options
Buy single article
Instant access to the full article PDF.
USD 49.95
Price includes VAT (USA)
Tax calculation will be finalised during checkout.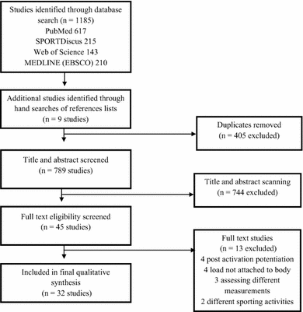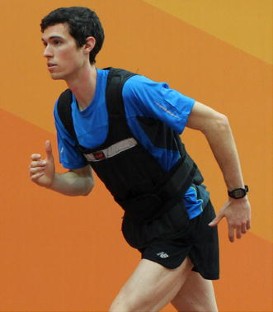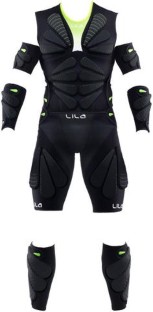 References
1.

Hrysomallis C. The effectiveness of resisted movement training on sprinting and jumping performance. J Strength Cond Res. 2012;26(1):299–306.

2.

Campos GE, Luecke TJ, Wendeln HK, et al. Muscular adaptations in response to three different resistance-training regimens: specificity of repetition maximum training zones. Eur J Appl Physiol. 2002;88(1–2):50–60.

3.

McCafferty WB, Horvath SM. Specificity of exercise and specificity of training: a subcellular review. Res Quart Am Allian Health Phys Ed Rec. 1977;48(2):358–71.

4.

Häkkinen K, Komi P. Changes in electrical and mechanical behavior of leg extensor muscles during heavy resistance strength training. Scand J Sports Sci. 1985;7(2):55–64.

5.

Harris GR, Stone MH, O'Bryant HS, et al. Short-term performance effects of high power, high force, or combined eight-training methods. J Strength Cond Res. 2000;14(1):14–20.

6.

Newton RU, Kraemer WJ, Haekkinen K. Effects of ballistic training on preseason preparation of elite volleyball players. Med Sci Sports Exerc. 1999;31:323–30.

7.

Wilson GJ, Newton RU, Murphy AJ, et al. The optimal training load for the development of dynamic athletic performance. Med Sci Sports Exerc. 1993;25(11):1279–86.

8.

Häkkukinen K, Komi P, Alen M. Effect of explosive type strength training on isometric force-and relaxation-time, electromyographic and muscle fibre characteristics of leg extensor muscles. Acta Physiol Scand. 1985;125(4):587–600.

9.

Barr MJ, Gabbett TJ, Newton RU, et al. Effect of 8 days of a hypergravity condition on the sprinting speed and lower-body power of elite rugby players. J Strength Cond Res. 2015;29(3):722–9.

10.

Clark KP, Stearne DJ, Walts CT, et al. The longitudinal effects of resisted sprint training using weighted sleds vs. weighted vests. J Strength Cond Res. 2010;24(12):3287–95.

11.

Cronin J, Hansen KT. Resisted sprint training for the acceleration phase of sprinting. J Strength Cond Res. 2006;28(4):42–51.

12.

Cronin JB, Brughelli M, Gamble P, et al. Acute kinematic and kinetic augmentation in horizontal jump performance using haltere type handheld loading. J Strength Cond Res. 2014;28(6):1559–64.

13.

Hay JG. The biomechanics of sports techniques. Prentice Hall, USA; 1985.

14.

Cross MR, Brughelli ME, Cronin JB. Effects of vest loading on sprint kinetics and kinematics. J Strength Cond Res. 2014;28(7):1867–74.

15.

Martin PE, Cavanagh PR. Segment interactions within the swing leg during unloaded and loaded running. J Biomech. 1990;23(6):529–36.

16.

Puthoff ML, Darter BJ, Nielsen DH, et al. The effect of weighted vest walking on metabolic responses and ground reaction forces. Med Sci Sports Exerc. 2006;38(4):746–52.

17.

Ropret R, Kukolj M, Ugarkovic D, et al. Effects of arm and leg loading on sprint performance. Eur J Appl Physiol Occup Physiol. 1998;77(6):547–50.

18.

Bompa TO, Haff G. Periodization: theory and methodology of training. 5th ed. Champaign: Human Kinetics; 2009.

19.

Moher D, Liberati A, Tetzlaff J, et al. Preferred reporting items for systematic reviews and meta-analyses: the PRISMA statement. An Intern Med. 2009;151(4):264–9.

20.

Gregorczyk KN, Hasselquist L, Schiffman JM, et al. Effects of a lower-body exoskeleton device on metabolic cost and gait biomechanics during load carriage. Ergonomics. 2010;53(10):1263–75.

21.

Sands WA, Poole RC, Ford HR, et al. Hypergravity training: women's track and field. J Strength Cond Res. 1996;10(1):30–4.

22.

Lamb DR. Effective sports conditioning programs. IDEA Health & Fitness Association; 1998.

23.

Schache AG, Dorn TW, Williams GP, et al. Lower-limb muscular strategies for increasing running speed. J Orthop Sports Phys Ther. 2014;44(10):813–24.

24.

Soule RG, Goldman RF. Energy cost of loads carried on the head, hands, or feet. J Appl Physiol. 1969;27(5):687–90.

25.

Silder A, Besier T, Delp SL. Running with a load increases leg stiffness. J Biomech. 2015;48(6):1003–8.

26.

Janssen I, Sheppard JM, Dingley AA, et al. Lower extremity kinematics and kinetics when landing from unloaded and loaded jumps. J Biomech. 2012;28:687–93.

27.

Cureton KJSP, Evans BW, Johnson SM, et al. Effect of experimental alterations in excess weight on aerobic capacity and distance running performance. Med Sci Sports. 1978;10(3):194–9.

28.

Jones BH, Toner MM, Daniels WL, et al. The energy cost and heart-rate response of trained and untrained subjects walking and running in shoes and boots. Ergonomics. 1984;27(8):895–902.

29.

Bosco C. Adaptive response of human skeletal muscle to simulated hypergravity condition. Acta Physiol Scand. 1985;124(4):507–13.

30.

Martin PE. Mechanical and physiological responses to lower extremity loading during running. Med Sci Sports Exerc. 1985;17(4):427–33.

31.

Bosco C, Rusko H, Hirvonen J. The effect of extra-load conditioning on muscle performance in athletes. Med Sci Sports Exerc. 1986;18(4):415–9.

32.

Jones BH, Knapik JJ, Daniels WL, et al. The energy cost of women walking and running in shoes and boots. Ergonomics. 1986;29(3):439–43.

33.

Rusko H, Bosco C. Metabolic response of endurance athletes to training with added load. Eur J Appl Physiol Occup Physiol. 1987;56(4):412–8.

34.

Claremont AD, Hall SJ. Effects of extremity loading upon energy expenditure and running mechanics. Med Sci Sports Exerc. 1988;20(2):167–71.

35.

Cooke C, McDonagh M, Nevill A, et al. Effects of load on oxygen intake in trained boys and men during treadmill running. J Appl Physiol. 1991;71(4):1237–44.

36.

Fowler NE, Lees A, Reilly T. Spinal shrinkage in unloaded and loaded drop-jumping. Ergonomics. 1994;37(1):133–9.

37.

Driss T, Driss T, Vandewalle H, et al. Effects of external loading on power output in a squat jump on a force platform: a comparison between strength and power athletes and sedentary individuals. J Sports Sci. 2001;19(2):99–105.

38.

Alcaraz PE, Palao JM, Elvira JLL, et al. Effects of three types of resisted sprint training devices on the kinematics of sprinting at maximum velocity. J Strength Cond Res. 2008;22(3):890–7.

39.

Cronin J, Hansen K, Kawamori N, et al. Effects of weighted vests and sled towing on sprint kinematics. Sports Biomech. 2008;7(2):160–72.

40.

Khlifa R, Aouadi R, Hermassi S, et al. Effects of a plyometric training program with and without added load on jumping ability in basketball players. J Strength Cond Res. 2010;24(11):2955–61.

41.

Simpson KM, Munro BJ, Steele JR. Effect of load mass on posture, heart rate and subjective responses of recreational female hikers to prolonged load carriage. Appl Ergonom. 2011;42(3):403–10.

42.

Simpson KM, Munro BJ, Steele JR. Effects of prolonged load carriage on ground reaction forces, lower limb kinematics and spatio-temporal parameters in female recreational hikers. Ergonomics. 2012;55(3):316–26.

43.

Markovic S, Mirkov DM, Knezevic OM, et al. Jump training with different loads: effects on jumping performance and power output. Eur J Appl Physiol. 2013;113(10):2511–21.

44.

Konstantinos Z, Athanasia S, Polyxeni A, et al. Acute effects of loading using a weighted vest on running performance. Biol Exerc. 2014;10(1):53–65.

45.

Seay JF, Fellin RE, Sauer SG, et al. Lower extremity biomechanical changes associated with symmetrical torso loading during simulated marching. Mil Med. 2014;179(1):85–91.

46.

Simperingham K, Cronin J. Changes in sprint kinematics and kinetics with upper body loading and lower body loading using exogen exoskeletons: a pilot study. J Aust Strength Cond. 2014;22(5):69–72.

47.

James CR, Atkins LT, Yang HS, et al. Kinematic and ground reaction force accommodation during weighted walking. Hum Mov Sci. 2015;44:327–37.

48.

Krupenevich R, Rider P, Domire Z, et al. Males and females respond similarly to walking with et al. a standardized, heavy load. Mil Med. 2015;180(9):994–1000

49.

Hunter JP, Marshall RN, McNair PJ. Interaction of step length and step rate during sprint running. Med Sci Sports Exerc. 2004;36(2):261–71.
Ethics declarations
Funding
No sources of funding were used to assist in the preparation of this article.
Conflict of interest
Kim Simperingham has received funding from Sportboleh Sdh Bdh for research quantifying the effects of Exogen exoskeleton suits during various sporting movements. Paul Macadam and John Cronin declare that they have no conflicts of interest relevant to the content of this review.
About this article
Cite this article
Macadam, P., Cronin, J.B. & Simperingham, K.D. The Effects of Wearable Resistance Training on Metabolic, Kinematic and Kinetic Variables During Walking, Running, Sprint Running and Jumping: A Systematic Review. Sports Med 47, 887–906 (2017). https://doi.org/10.1007/s40279-016-0622-x
Keywords
Stride Length

Stride Frequency

Jump Performance

Vertical Ground Reaction Force

Squat Jump