Abstract
Background
Muscle dysmorphia (MD) is associated with a self-perceived lack of size and muscularity, and is characterized by a preoccupation with and pursuit of a hyper-mesomorphic body. MD symptoms may hypothetically be more prevalent in bodybuilders (BBs) than in non-bodybuilder resistance trainers (NBBRTs).
Objective
Our objective was to compare MD symptomatology in BBs versus NBBRTs and identify psychological and other characteristics associated with MD in these groups.
Methods
We searched relevant databases from earliest record to February 2015 for studies examining MD symptoms in BBs and/or NBBRTs. Included studies needed to assess MD using a psychometrically validated assessment tool. Study quality was evaluated using an adapted version of the validated Downs and Black tool. We calculated between-group standardized mean difference (effect sizes [ESs]) and 95 % confidence intervals (CIs) for each MD subscale, and performed meta-analysis when five or more studies used the same MD tool. We also extracted data describing psychological or other characteristics associated with MD.
Results
Of the 2135 studies initially identified, 31 analyzing data on 5880 participants (BBs: n = 1895, NBBRTs: n = 3523, controls: n = 462) were eligible for inclusion, though study quality was generally poor–moderate (range 7–19/22). Most participants were male (90 %). Eight different MD assessment tools were used. Meta-analysis for five studies all using the Muscle Dysmorphia Inventory (MDI) revealed there was a medium to large pooled ES for greater MD symptomatology in BBs than in NBBRTs on all MDI subscales (ES 0.53–1.12; p ≤ 0.01). Competitive BBs scored higher than non-competitive BBs (ES 1.21, 95 % CI 0.82–1.60; p < 0.001). MD symptoms were associated with anxiety (r 0.32–0.42; p ≤ 0.01), social physique anxiety (r 0.26–0.75; p < 0.01), depression (r 0.23–0.53; p ≤ 0.01), neuroticism (r 0.38; p < 0.001), and perfectionism (r 0.35; p < 0.05) and were inversely associated with self-concept (r –0.32 to –0.36; p < 0.01) and self-esteem (r –0.42 to –0.47; p < 0.01).
Conclusions
MD symptomatology was greater in BBs than in NBBRTs. Anxiety and social physique anxiety, depression, neuroticism, and perfectionism were positively associated with MD, while self-concept and self-esteem were negatively associated. It remains unclear whether these characteristics are exacerbated by bodybuilding, or whether individuals with these characteristics are attracted to the bodybuilding context.
Access options
Buy single article
Instant access to the full article PDF.
US$ 49.95
Tax calculation will be finalised during checkout.
Subscribe to journal
Immediate online access to all issues from 2019. Subscription will auto renew annually.
US$ 259
Tax calculation will be finalised during checkout.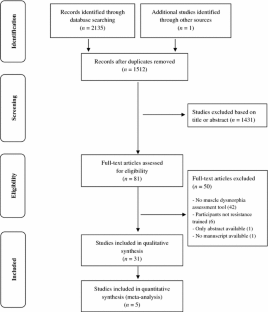 References
1.

Leit RA, Pope HG, Gray JJ. Cultural expectations of muscularity in men: the evolution of playgirl centrefolds. Int J Eat Disord. 2000;29(1):90–3.

2.

Sypeck MF, Gray JJ, Ahrens AH. No longer just a pretty face: fashion magazines' depictions of ideal female beauty from 1959 to 1999. Int J Eat Disord. 2004;36(3):342–7.

3.

Labre M. The male body ideal: perspectives of readers and non-readers of fitness magazines. J Mens Health Gend. 2005;2(1):223–9.

4.

Mishkind ME, Rodin J, Silberstein LR, et al. The embodiment of masculinity. Am Behav Sci. 1986;29(5):545–62.

5.

Hausenblas HA, Brewer BW, Van Raalte JL. Self-presentation and exercise. J Appl Sport Psychol. 2004;16:3–18.

6.

Wroblewska AM. Androgenic-anabolic steroids and body dysmorphia in young men. J Psychosom Res. 1997;42(3):225–34.

7.

Thompson WR. Worldwide survey of fitness trends for 2016: 10th edition. ACSMs Health Fit J. 2015;19(6):9–18.

8.

Froiland K, Koszewski W, Hingst J, et al. Nutritional supplement use among college athletes and their sources of information. Int J Sport Nutr Exerc Metab. 2004;14:104–20.

9.

Congeni J, Miller S. Supplements and drugs used to enhance athletic performance. Pediatr Clin N Am. 2002;49(2):435–61.

10.

Calfee R, Fadale P. Popular ergogenic drugs and supplements in young athletes. Pediatrics. 2006;117(3):e577–89.

11.

Pope HG, Kanayama G, Athey A, et al. The lifetime prevalence of anabolic-androgenic steroid use and dependence in Americans: current best estimates. Am J Addict. 2014;23:371–7.

12.

Choi PYL, Pope HG, Olivardia R. Muscle dysmorphia: a new syndrome in weightlifters. Br J Sports Med. 2002;36:375–7.

13.

Olivardia R, Pope HG, Hudson JI. Muscle dysmorphia in male weightlifters: a case-control study. Am J Psychiatry. 2000;157:1291–6.

14.

Muller SM, Dennis DL, Schneider SR, et al. Muscle dysmorphia among selected male college athletes: an examination of the Lantz, Rhea, and Mayhew Model. Int Sports J. 2004;8(2):119–25.

15.

Raevuori A, Keski-Rahkonen A, Bulik CM, et al. Muscle dissatisfaction in young adult men. Clin Pract Epidemiol Ment Health. 2006;2:6. doi:10.1186/1745-0179-2-6.

16.

Raudenbush B, Meyer B. Muscular dissatisfaction and supplement use among male intercollegiate athletes. J Sport Exerc Psychol. 2003;25:161–70.

17.

Grieve FG. A conceptual model of factors contributing to the development of muscle dysmorphia. Eat Disord. 2007;15:63–80.

18.

Pope HG, Gruber AJ, Choi P, et al. Muscle dysmorphia. An underrecognized form of body dysmorphic disorder. Psychomatics. 1997;38:548–57.

19.

Lantz CD, Rhea DJ, Cornelius AE. Muscle dysmorphia in elite-level power lifters and bodybuilders: a test of differences within a conceptual model. J Strength Cond Res. 2002;16(4):649–55.

20.

Murray SB, Rieger E, Touyz SW, et al. Muscle dysmorphia and the DSM-V conundrum: where does it belong? A review paper. Int J Eat Disord. 2010;43:483–91.

21.

Spendlove J, Mitchell L, Gifford J, et al. Dietary intake of competitive bodybuilders. Sports Med. 2015;45(7):1041–63.

22.

Keith RE, Stone MH, Carson RE, et al. Nutritional status and lipid profiles of trained steroid-using bodybuilders. Int J Sport Nutr. 1996;6:247–54.

23.

Kleiner SM, Calbrese LH, Fielder KM, et al. Dietary influences on cardiovascular disease risk in anabolic steroid-using and nonusing bodybuilders. J Am Coll Nutr. 1989;8(2):109–19.

24.

Kleiner SM, Bazzarre TL, Litchford MD. Metabolic profiles, diet, and health practices of championship male and female bodybuilders. J Am Diet Assoc. 1990;90(7):962–7.

25.

Pope HG, Katz DL, Hudson JI. Anorexia nervosa and "reverse anorexia" among 108 male bodybuilders. Compr Psychiatry. 1993;34(6):406–9.

26.

Hale BD, Diehl D, Weaver K, et al. Exercise dependence and muscle dysmorphia in novice and experienced female bodybuilders. J Behav Addict. 2013;2(4):244–8.

27.

Baghurst T, Lirgg C. Characteristics of muscle dysmorphia in male football, weight training, and competitive natural and non-natural bodybuilding samples. Body Image. 2009;6:221–7.

28.

Santarnecchi E, Dettore D. Muscle dysmorphia in different degrees of bodybuilding activities: validation of the Italian version of Muscle Dysmorphic Disorder Inventory and Bodybuilder Image Grid. Body Image. 2012;9:369–403.

29.

Braith RW, Stewart KJ. Resistance exercise training: its role in the prevention of cardiovascular disease. Circulation. 2006;113(22):2642–50.

30.

Nieuwoudt JE, Zhou S, Coutts RA, et al. Muscle dysmorphia: current research and potential classification as a disorder. Psychol Sport Exerc. 2012;13:569–77.

31.

Parent MC. Clinical considerations in etiology, assessment, and treatment of men's muscularity-focused body image disturbance. Psychol Men Musc. 2013;14(1):88–100.

32.

Griffiths S, Mond JM, Murray SB, et al. Young people's stigmatizing attitudes and beliefs about anorexia nervosa and muscle dysmorphia. Int J Eat Disord. 2014;47(2):189–95.

33.

Liberati A, Altman DG, Tetzlaff J, et al. The PRISMA Statement for reporting systematic reviews and meta-analyses of studies that evaluate health care interventions: explanation and elaboration. Ann Intern Med. 2009;15(4):65–94.

34.

Downs SH, Black N. The feasibility of creating a checklist for the assessment of the methodological quality of both randomised and non-randomised studies of health care interventions. J Epidemiol Community Health. 1998;52:377–84.

35.

Cohen J. A power primer. Psychol Bull. 1992;112(1):155–9.

36.

Academy of Nutrition and Dietetics. Evidence analysis manual: steps in the academy evidence analysis process, Appendix 8: quality criteria checklist. Chicago: Academy of Nutrition and Dietetics; 2012.

37.

Babusa B, Tury F. Muscle dysmorphia in Hungarian non-competitive male bodybuilders. Eat Weight Disord. 2012;17:e49–53.

38.

Davies R, Smith D. Muscle dysmorphia among current and former steroid users. J Clin Sport Psychol. 2011;5:77–94.

39.

Babusa B, Urban R, Czegledi E, et al. Psychometric properties and construct validity of the Muscle Appearance Satisfaction Scale among Hungarian men. Body Image. 2012;9:155–62.

40.

Kanayama G, Barry S, Hudson JI, et al. Body image and attitudes toward male roles in anabolic-androgenic steroid users. Am J Psychiatry. 2006;163:697–703.

41.

Thomas LS, Tod DA, Lavallee DE. Variability in muscle dysmorphia symptoms: the influence of weight training. J Strength Cond Res. 2011;25(3):846–51.

42.

Skemp KM, Mikat RP, Schenck KP, et al. Muscle dysmorphia: risk may be influenced by the goals of the weightlifter. J Strength Cond Res. 2013;27(9):2427–32.

43.

Soler PT, Fernandes HM, Damasceno VO, et al. Vigorexy and levels of exercise dependence in gym goers and bodybuilders. Rev Bras Med Esporte. 2013;19(5):343–8.

44.

Cella S, Iannaccone M, Cotrufo P. Muscle dysmorphia: a comparison between bodybuilders and fitness practitioners. J Nutr Ther. 2012;1:12–8.

45.

When not to use a meta-analysis in a review. In: Higgins JPT, Green S, editors. Cochrane handbook for systematic reviews of interventions. Version 5.1.0 [updated March 2011]. The Cochrane Collaboration, 2011. Available from: http://handbook.cochrane.org/chapter_9/9_1_4_when_not_to_use_meta_analysis_in_a_review.htm. Accessed 16 Oct 2015.

46.

Segura-Garcia C, Ammendolia A, Procopio L, et al. Body uneasiness, eating disorders, and muscle dysmorphia in individuals who overexercise. J Strength Cond Res. 2010;24(11):3098–104.

47.

Boyda D, Shevlin M. Childhood victimisation as a predictor of muscle dysmorphia in adult male bodybuilders. Ir J Psychol. 2011;32(3–4):105–15.

48.

Castro-Lopez R, Molero D, Cachon-Zagalaz J, et al. Personality factors and bodybuilding: indicators associated to reverse anorexia. Rev de Psicol Deporte. 2014;23(2):295–300.

49.

Gonzalez-Marti I, Bustos JGF, Hernandez-Marti A, et al. Physical perceptions and self-concept in athletes with muscle dysmorphia symptoms. Span J Psychol. 2014;17:1–7.

50.

Lopez-Barajes DM, Castro-Lopez R, Zagalaz-Sanchez ML. Self-concept and anxiety: detection of indicators allowing to predict addiction risk to physical activity. Cuadernos de Psicologia del Deporte. 2012;12(2):91–100.

51.

Wolke D, Sapouna M. Big men feeling small: childhood bullying experience, muscle dysmorphia and other mental health problems in bodybuilders. Psychol Sport Exerc. 2008;9:595–604.

52.

Hildebrandt T, Schlundt D, Langenbucher J, et al. Presence of muscle dysmorphia symptomology among male weightlifters. Compr Psychiatry. 2006;47:127–35.

53.

Kuennen MR, Waldrom JJ. Relationships between specific personality traits, fat free mass indices, and the muscle dysmorphia inventory. J Sport Behav. 2007;30(4):453–70.

54.

Kim DJ. Relations among muscle dysmorphia, depression and exercise addiction on body building participants. Korean J Sport. 2012;10(1):57–66.

55.

Maida DM, Armstrong SL. The classification of muscle dysmorphia. Int J Mens Health. 2005;4(1):73–91.

56.

Thomas A, Tod DA, Edwards CJ, et al. Drive for muscularity and social physique anxiety mediate the perceived ideal physique muscle dysmorphia relationship. J Strength Cond Res. 2014;28(12):3508–14.

57.

Giardino JC, Procidano ME. Muscle dysmorphia symptomatology: a cross-cultural study in Mexico and the United States. Int J Mens Health. 2012;11(1):83–103.

58.

Robert CA, Munroe-Chandler KJ, Gammage KL. The relationship between the drive for muscularity and muscle dysmorphia in male and female weight trainers. J Strength Cond Res. 2009;23(6):1656–62.

59.

Nieuwoudt JE, Zhou S, Coutts RA, et al. Symptoms of muscle dysmorphia, body dysmorphic disorder, and eating disorders in a nonclinical population of adult male weightlifters in Australia. J Strength Cond Res. 2015;29(5):1406–14.

60.

Tod D, Edwards C. Relationships among muscle dysmorphia characteristics, body image quality of life, and coping in males. J Sci Med Sport. 2014;18(5):585–9.

61.

de Lima LD, de Moraes CMB, Kirsten VR. Muscle dysmorphia and the use of ergogenic supplements in athletes. Rev Bras Med Esporte. 2010;16(6):427–30.

62.

Valdes P, Lagos R, Gedda R, et al. Vigorexia prevalence of university students Temuco. Revista Internacional de Medicina y Ciencias de la Actividad Fisica y del Deporte. 2013;14(2):7–13.

63.

Cafri G, Olivardia R, Thompson JK. Symptom characteristics and psychiatric comorbidity among males with muscle dysmorphia. Compr Psychiatry. 2008;49(4):374–9.

64.

Rhea DJ, Lantz CD, Cornelius AE. Development of the Muscle Dysmorphia Inventory. J Sports Med Phys Fit. 2004;44(4):428–35.

65.

Kistler BM, Fitschen PJ, Ranadive SM, et al. Case study: natural bodybuilding contest preparation. Int J Sport Nutr Exerc Metab. 2014;24:694–700.

66.

Rossow LM, Fukuda DH, Fahs CA, et al. Natural bodybuilding competition preparation and recovery: a 12-month case study. Int J Sports Physiol Perform. 2013;8:582–92.

67.

Maestu J, Jurimae J, Valter I, et al. Increases in ghrelin and decreases in leptin without altering adiponectin during extreme weight loss in male competitive bodybuilders. Metabolism. 2008;57:221–5.

68.

Van der Ploeg GE, Brooks AG, Withers RT, et al. Body composition changes in female bodybuilders during preparation for competition. Eur J Clin Nutr. 2001;55:268–77.

69.

Fussell SW. Muscle: confessions of an unlikely bodybuilder. New York: William Morrow Paperbacks; 1991.

70.

Hallsworth L, Wade T, Tiggemann M. Individual differences in male body-image: an examination of self-objectification in recreational body builders. Br J Health Psychol. 2005;10:453–65.

71.

Hurst R, Hale B, Smith D, et al. Exercise dependence, social physique anxiety, and social support in experienced and inexperienced bodybuilders and weightlifters. Br J Sports Med. 2000;34:431–5.

72.

Pickett TC, Lewis RJ, Cash TF. Men, muscles, and body image: comparisons of competitive bodybuilders, weight trainers, and athletically active controls. Br J Sports Med. 2005;39:217–22.

73.

Goldfield GS. Body image, disordered eating and anabolic steroid use in female bodybuilders. Eat Disord. 2009;17(3):200–10.

74.

Blouin AS, Goldfield GS. Body image and steroid use in male body builders. Int J Eat Disord. 1995;18(2):159–65.

75.

Davis C, Scott-Robertson L. A psychological comparison of females with anorexia nervosa and competitive male bodybuilders: body shape ideals in the extreme. Eat Behav. 2000;1:33–46.

76.

Rohman L. The relationship between anabolic androgenic steroids and muscle dysmorphia: a review. Eat Disord. 2009;17:187–99.
Ethics declarations
Funding
The authors would like to acknowledge funding support of Sports Dietitians Australia, which assisted in the preparation of this manuscript.
Conflict of interest
Lachlan Mitchell, Stuart B Murray, Stephen Cobley, Daniel Hackett, Janelle Gifford, Louise Capling, and Helen O'Connor have no conflicts of interest directly relevant to the content of this review.
Electronic supplementary material
Below is the link to the electronic supplementary material.
About this article
Cite this article
Mitchell, L., Murray, S.B., Cobley, S. et al. Muscle Dysmorphia Symptomatology and Associated Psychological Features in Bodybuilders and Non-Bodybuilder Resistance Trainers: A Systematic Review and Meta-Analysis. Sports Med 47, 233–259 (2017). https://doi.org/10.1007/s40279-016-0564-3
Keywords
Anorexia Nervosa

Resistance Training

Psychological Feature

Pool Effect Size

Exercise Dependence