Abstract
Background
Gabapentinoid (pregabalin and gabapentin) abuse is increasingly being reported.
Objective
To assess the extent of gabapentinoid abuse, characteristics of typical abusers, patterns of abuse, and potential harms in order to bring this trend to providers' attention.
Methods
A systematic review of MEDLINE, Cochrane Library, ClinicalTrials.gov, and US FDA data, indexed through 28 July 2016, utilizing the following searches: pregabalin OR gabapentin OR gabapentinoid AND one of the following: abuse, misuse, overdose, or substance-related disorders[MESH], was conducted. Additional studies were identified through review of references. English-language epidemiological studies, clinical studies, and case reports/series of gabapentinoid abuse/misuse/overdose were included. The authors reached consensus regarding study inclusion after full-text review. The body of literature was assessed for bias qualitatively.
Results
Fifty-nine studies were included in this systematic review (24 epidemiological, three clinical abuse liability, 16 abuse/misuse/dependence case reports/series, 17 acute overdose case reports/series—one included both an epidemiological study and case series and was included in both counts). Analysis of these studies indicates increasing numbers of patients are self-administering higher than recommended doses to achieve euphoric highs. In the general population, a 1.6% prevalence of gabapentinoid abuse was observed, whereas prevalence ranged from 3% to 68% among opioid abusers. An international adverse event database identified 11,940 reports of gabapentinoid abuse from 2004–2015, with >75% reported since 2012. Risk factors include a history of substance abuse, particularly opioids, and psychiatric co-morbidities. While effects of excessively high doses are generally non-lethal, gabapentinoids are increasingly being identified in post-mortem toxicology analyses.
Conclusion
Evidence suggests gabapentinoids possess potential for abuse, particularly in individuals with a history of opioid abuse, and reports of such abuse are increasingly being documented. Prescribers should be aware of high-risk populations and monitor for signs of abuse.
This is a preview of subscription content, log in to check access.
Access options
Buy single article
Instant access to the full article PDF.
US$ 49.95
Price includes VAT for USA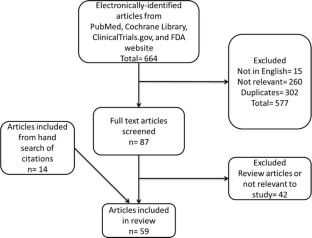 References
1.

Volkow ND. National Institute of Health National Institute on Drug Abuse. https://www.drugabuse.gov/publications/research-reports/prescription-drugs/director. Accessed 30 May 2016.

2.

National Institutes of Health. How Many People Abuse Prescription Drugs? https://www.drugabuse.gov/publications/research-reports/prescription-drugs/trends-in-prescription-drug-abuse/how-many-people-abuse-prescription-drugs. Accessed 16 June 2016.

3.

Rudd RA, Aleshire N, Zibbell JE, Gladden RM. Centers for disease control. increase in drug and opioid overdose deaths—USA, 2000–2014. Morbid Mortal Wkly Rep. 2016;64(50):1378–82.

4.

Bastiaens L, Galus J, Mazur C. Abuse of gabapentin is associated with opioid addiction. Psychiatr Q. 2016. (Epub ahead of print).

5.

Neurontin® [package insert]. New York: Pfizer, Inc.; 2015.

6.

Lexi-Drugs. Lexicomp. Hudson: Wolters Kluwer Health, Inc. http://online.lexi.com. Accessed 6/12/16.

7.

Lyrica® [package insert]. New York: Pfizer, Inc. 2016.

8.

Martinotti G. Pregabalin in clinical psychiatry and addiction: pros and cons. Expert Opin Investig Drugs. 2012;21(9):1243–5.

9.

Bockbrader HN, Wesche D, Miller R, Chapel S, Janiczek N, Burger P. A comparison of the pharmacokinetics and pharmacodynamics of pregabalin and gabapentin. Clin Pharmacokinet. 2010;49:661–9.

10.

Baird CR, Fox P, Colvin LA. Gabapentinoid abuse in order to potentiate the effect of methadone: a survey among substance misusers. Eur Addict Res. 2014;20(3):115–8.

11.

Schwan S, Sundström A, Stjernberg E, Hallberg E, Hallberg P. A signal for an abuse liability for pregabalin–results from the Swedish spontaneous adverse drug reaction reporting system. Eur J Clin Pharmacol. 2010;66(9):947–53.

12.

Papazisis G, Tzachanis D. Pregabalin's abuse potential: a mini review focusing on the pharmacological profile. Int J Clin Pharmacol Ther. 2014;52(8):709–16.

13.

Schifano F. Misuse and abuse of pregabalin and gabapentin: cause for concern? CNS Drugs. 2014;28:491–6.

14.

Kruszewski SP, Paczynski RP, Kahn DA. Gabapentin-induced delirium and dependence. J Psychiatr Pract. 2009;15(4):314–9.

15.

Pittinger C, Desan PH. Gabapentin abuse, and delirium tremens upon gabapentin withdrawal. J Clin Psychiatry. 2007;68(3):483–4.

16.

Grosshans M, Lemenager T, Vollmert C. Pregabalin abuse among opiate addicted patients. Eur J Clin Pharmacol. 2013;69(12):2021–5.

17.

Fischer JH, Barr AN, Rogers SL, Fischer PA, Trudeau VL. Lack of serious toxicity following gabapentin overdose. Neurology. 1994;44:937–8.

18.

Schifano F, D'Offizi S, Piccione M, Corazza O, Deluca P, Davey Z, et al. Is there a recreational misuse potential for pregabalin? Analysis of anecdotal online reports in comparison with related gabapentin and clonazepam data. Psychother Psychosom. 2011;80(2):118–22.

19.

Wilens T, Zulauf C, Ryland D, Carrellas N, Catalina-Wellington I. Prescription medication misuse among opioid dependent patients seeking inpatient detoxification. Am J Addict. 2015;24(2):173–7.

20.

Häkkinen M, Vuori E, Kalso E, Gergov M, Ojanperä I. Profiles of pregabalin and gabapentin abuse by postmortem toxicology. Forensic Sci Int. 2014;241:1–6.

21.

Smith RV, Lofwall MR, Havens JR. Abuse and diversion of gabapentin among nonmedical prescription opioid users in Appalachian Kentucky. Am J Psychiatry. 2015;172(5):487–8.

22.

Kapil V, Green JL, Le Lait MC, Wood DM, Dargan PI. Misuse of the γ-aminobutyric acid analogues baclofen, gabapentin and pregabalin in the UK. Br J Clin Pharmacol. 2014;78(1):190–1.

23.

Wills B, Reynolds P, Chu E, Murphy C, Cumpston K, Stromberg P, et al. Clinical outcomes in newer anticonvulsant overdose: a poison center observational study. J Med Toxicol. 2014;10(3):254–60.

24.

Smith BH, Higgins C, Baldacchino A, Kidd B, Bannister J. Substance misuse of gabapentin. Br J Gen Pract. 2012;62(601):406–7.

25.

Spence D. Bad medicine: gabapentin and pregabalin. BMJ. 2013;347:f6747.

26.

Lottner-Nau S, Ovguer B, Paul LD, Graw M, Sachs H, Roider G. Abuse of pregabalin—results of the postmortem toxicology from 2010–2012. Toxichem Krimtech. 2013;80:339.

27.

Smith SM, Dart RC, Katz NP, Paillard F, Adams EH, Comer SD, et al. Classification and definition of misuse, abuse, and related events in clinical trials: ACTTION systematic review and recommendations. Pain. 2013;154:2287–96.

28.

Chiappini S, Schifano F. A decade of gabapentinoid misuse: an analysis of the European Medicines Agency's 'Suspected Adverse Drug Reactions' database. CNS Drugs. 2016. (Epub ahead of print).

29.

Jonsson B, Backman E, Salmonson H, Höjer J. Injection of crushed tablets—a prospective observational study. Clin Toxicol (Phila). 2014;52(9):982–3.

30.

Launiainen T, Broms U, Keskitalo-Vuokko K, Pitkäniemi J, Pelander A, Kaprio J, et al. Nicotine, alcohol, and drug findings in young adults in a population-based postmortem database. Nicotine Tob Res. 2011;13(9):763–71.

31.

Asomaning K, Abramsky S, Liu Q, Zhou X, Sobel RE, Watt S. Pregabalin prescriptions in the UK: a drug utilization study of The Health Improvement Network (THIN) primary care database. Int J Clin Pract. 2016;70(5):380–8.

32.

Schjerning O, Pottegård A, Damkier P, Rosenzweig M, Nielsen J. Use of pregabalin—a nationwide pharmacoepidemiological drug utilization study with focus on abuse potential. Pharmacopsychiatry. 2016. (Epub ahead of print).

33.

McNamara S, Stokes S, Kilduff R, Shine A. Pregabalin abuse amongst opioid substitution treatment patients. Ir Med J. 2015;108(10):309–10.

34.

Bodén R, Wettermark B, Brandt L, Kieler H. Factors associated with pregabalin dispensing at higher than the approved maximum dose. Eur J Clin Pharmacol. 2014;70(2):197–204.

35.

Eastwood JA, Davison E. Pregabalin concentrations in post-mortem blood—a two year study. Forensic Sci Int. 2016;266:197–201.

36.

Bossard JB, Ponte C, Dupouy J, Lapeyre-Mestre M, Jouanjus E. Disproportionality analysis for the assessment of abuse and dependence potential of pregabalin in the French pharmacovigilance database. Clin Drug Investig. 2016. (Epub ahead of print).

37.

Gahr M, Freudenmann RW, Hiemke C, Kölle MA, Schönfeldt-Lecuona C. Pregabalin abuse and dependence in Germany: results from a database query. Eur J Clin Pharmacol. 2013;69(6):1335–42.

38.

Alblooshi H, Hulse GK, El Kashef A, Al Hashmi H, Shawky M, Al Ghaferi H, et al. The pattern of substance use disorder in the United Arab Emirates in 2015: results of a National Rehabilitation Centre cohort study. Subst Abuse Treat Prev Policy. 2016;11:19.

39.

Caster O, Edwards IR, Norén GN, Lindquist M. Earlier discovery of pregabalin's dependence potential might have been possible. Eur J Clin Pharmacol. 2011;67(3):319–20.

40.

Zacny JP, Paice JA, Coalson DW. Subjective, psychomotor, and physiological effects of pregabalin alone and in combination with oxycodone in healthy volunteers. Pharmacol Biochem Behav. 2012;100(3):560–5.

41.

Lile JA, Wesley MJ, Kelly TH, Hays LR. Separate and combined effects of gabapentin and [INCREMENT]9-tetrahydrocannabinol in humans discriminating [INCREMENT]9-tetrahydrocannabinol. Behav Pharmacol. 2016;27:215–24.

42.

Reccoppa L, Malcolm R, Ware M. Gabapentin abuse in inmates with prior history of cocaine dependence. Am J Addict. 2004;13(3):321–3.

43.

Millar J, Sadasivan S, Weatherup N, Lutton S. Lyrica nights–recreational pregabalin abuse in an urban emergency department. Emery Med J. 2013;30:874.

44.

Markowitz JS, Finkenbine R, Myrick H, King L, Carson WH. Gabapentin abuse in a cocaine user: implications for treatment? J Clin Psychopharmacol. 1997;17(5):423–4.

45.

Reeves RR, Ladner ME. Potentiation of the effect of buprenorphine/naloxone with gabapentin or quetiapine. Am J Psychiatry. 2014;171(6):691.

46.

Reeves RR, Burke RS. Abuse of combinations of gabapentin and quetiapine. Prim Care Companion CNS Disord. 2014;16(5). doi:10.4088/PCC.14l01660.

47.

Halaby A, Kassm SA, Naja WJ. Pregabalin dependence: a case report. Curr Drug Saf. 2015;10(2):184–6.

48.

Satish R, Kandasamy A, Jayarajan D, Benegal V. Gabapentin dependence in a patient with opioid dependence syndrome. J Neuropsychiatry Clin Neurosci. 2015;27(1):e64.

49.

Papazisis G, Garyfallos G, Sardeli C, Kouvelas D. Pregabalin abuse after past substance-seeking behavior. Int J Clin Pharmacol Ther. 2013;51(5):441–2.

50.

Gahr M, Franke B, Freudenmann RW, Kölle MA, Schönfeldt-Lecuona C. Concerns about pregabalin: further experience with its potential of causing addictive behaviors. J Addict Med. 2013;7(2):147–9.

51.

Carrus D, Schifano F. Pregabalin misuse-related issues; intake of large dosages, drug-smoking allegations, and possible association with myositis: two case reports. J Clin Psychopharmacol. 2012;32(6):839–40.

52.

Filipetto FA, Zipp CP, Coren JS. Potential for pregabalin abuse or diversion after past drug-seeking behavior. J Am Osteopath Assoc. 2010;110(10):605–7.

53.

Grosshans M, Mutschler J, Hermann D, Klein O, Dressing H, Kiefer F, et al. Pregabalin abuse, dependence, and withdrawal: a case report. Am J Psychiatry. 2010;167(7):869.

54.

Victorri-Vigneau C, Guerlais M, Jolliet P. Abuse, dependency and withdrawal with gabapentin: a first case report. Pharmacopsychiatry. 2007;40(1):43–4.

55.

Rohman L, Hebron A. Acute dystonic reaction caused by gabapentin. J Emerg Med. 2014;46:e89.

56.

Klein-Schwartz W, Shepherd JG, Gorman S, Dahl B. Characterization of gabapentin overdose using a poison center case series. J Toxicol Clin Toxicol. 2003;41(1):11–5.

57.

Moore KA, Levine B, Fowler D. A fatality involving metaxalone. Forensic Sci Int. 2005;149:249–51.

58.

Fernandez MC, Walter FG, Peterson LR, Walkotte SM. Gabapentin, valproic acid, and ethanol intoxication: elevated blood levels with mild clinical effects. Clin Toxicol. 1996;34(4):437–9.

59.

Stopforth J. Overdose with gabapentin and lamotrigine. SAMJ. 1997;87(10):1388.

60.

Middleton O. Suicide by gabapentin overdose. J Forensic Sci. 2011;56(5):1373–5.

61.

Schauer SG, Varney SM. Gabapentin overdose in a military beneficiary. Mil Med. 2013;178(1):e133–5.

62.

Miljevic CD, Crnobaric C, Nikolic S, Lecic-Tosevski D. A case of pregabalin intoxication. Psychiatriki. 2012;23(2):162–5.

63.

Spiller HA, Dunaway MD, Cutino L. Massive gabapentin and presumptive quetiapine overdose. Vet Hum Toxicol. 2002;44(4):243–4.

64.

Wood DM, Berry DJ, Glover G, Eastwood J, Dargan PI. Significant pregabalin toxicity managed with supportive care alone. J Med Toxicol. 2010;6(4):435–7.

65.

Braga AJ, Chidley K. Self-poisoning with lamotrigine and pregabalin. Anaesthesia. 2007;62(5):524–7.

66.

Spiller HA, Bratcher R, Griffith JR. Pregabalin overdose with benign outcome. Clin Toxicol (Phila). 2008;46(9):917.

67.

Cantrell FL, Mena O, Gary RD, McIntyre IM. An acute gabapentin fatality: a case report with postmortem concentrations. Int J Legal Med. 2015;129:771–5.

68.

Rasimas JJ, Burkhart KK. Cardiac conduction disturbances after an overdose of nefazodone and gabapentin. Am J Emerg Med. 2006;24:886–8.

69.

Koschny R, Lutz M, Seckinger J, Schwenger V, Stremmel W, Eisenbach C. Extracorporeal life support and plasmapheresis in a case of severe polyintoxication. J Emerg Med. 2014;47(5):527–31.

70.

Roberge RJ, Francis EH III. Use of naloxone in valproic acid overdose: case report and review. J Emerg Med. 2002;22:67–70.

71.

Saar E, Beyer J, Gerostamoulos D, Drummer OH. The time-dependent post-mortem redistribution of antipsychotic drugs. Forensic Sci Int. 2012;222:223–7.

72.

Berry D, Millington C. Analysis of pregabalin at the therapeutic concentrations in human plasma/serum by reversed-phase HPLC. Ther Drug Monit. 2005;27:451–6.

73.

Schulz M, Iwersen-Bergmann S, Andresen H, Schmoldt A. Therapeutic and toxic blood concentrations of nearly 1000 drugs and other xenobiotics. Crit Care. 2012;16:R136.

74.

Zaccara G, Gangemi P, Perucca P, Specchio L. The adverse event profile of pregabalin: a systematic review and meta-analysis of randomized controlled trials. Epilepsia. 2011;52(4):826–36.

75.

Piskorska B, Miziak B, Czuczwar SJ, et al. Safety issues around misuse of antiepileptics. Expert Opin Drug Saf. 2013;12(5):647–57.

76.

Bicknell M. The pain of pregabalin prescribing in prisons. Br J Gen Pract. 2013;63(613):405.

77.

Del Paggio D. Bay area psychopharmacology. Newsletter. 2005;8(2):1–5. http://www.acbhcs.org/Psychopharmacology/2005/June2005.pdf.

78.

Mah L, Hart M. Gabapentin withdrawal: case report in an older adult and review of the literature. J Am Geriatr Soc 2013;61(9):1635–7.

79.

See S, Hendriks E, Hsiung L. Akathisia induced by gabapentin withdrawal. Ann Pharmacother. 2011;45:e31.

80.

Hellwig TR, Hammerquist R, Termaat J. Withdrawal symptoms after gabapentin discontinuation. Am J Health Syst Pharm. 2010;67:910–2.

81.

Verma A, St. Clair EW, Radtke RA. A case of sustained massive gabapentin overdose without serious side effects. Ther Drug Monit. 1999;21(6):615.

82.

Howland RH. Gabapentin for substance use disorders: is it safe and appropriate? J Psychosoc Nurs Ment Health Serv. 2014;52(2):13–6.
Ethics declarations
Funding
The authors did not receive any funding for this study.
Conflict of interest
Steven Saklad declares the following: Employee of The University of Texas at Austin College of Pharmacy. Appointed to the Texas Department of State Health Services, San Antonio State Hospital and the UT Health Science Center San Antonio School of Medicine. Speakers bureau for Otsuka/Lundbeck. Consultant for NCS Pearson, and Takeda. Speaker for several professional organizations. Board of Directors for the College of Psychiatric and Neurologic Pharmacists Foundation. Business Development Council for the College of Psychiatric and Neurologic Pharmacists. Expert witness on both defendant and plaintiff sides. No direct stock ownership in pharmaceutical corporations. Kirk Evoy and Megan Morrison report no conflicts of interest.
About this article
Cite this article
Evoy, K.E., Morrison, M.D. & Saklad, S.R. Abuse and Misuse of Pregabalin and Gabapentin. Drugs 77, 403–426 (2017). https://doi.org/10.1007/s40265-017-0700-x
Keywords
Gabapentin

Pregabalin

Abuse Liability

Poison Center

Urine Drug Screen