Abstract
Background
Universal suicide education and awareness training in schools are promising suicide prevention initiatives. This study aims to evaluate a suicide awareness training (safeTALK) and to model potential return on investment (ROI) on a population basis. SafeTALK, comprises a 3-h education session, and has been delivered to secondary school students (aged 15–16 years) in Mackay, located in the Australian state of Queensland.
Methods
Evaluation consisted of two phases, ex-post and ex-ante. Phase I was a pre-post, follow-up analysis using a mixed-method questionnaire administered immediately prior (Time 1), immediately after (Time 2), and 4 weeks after training (Time 3). Phase II involved decision analytic modelling comparing safeTALK to the status quo. ROI was modelled using Markov chains for a hypothetical population of students aged 15–19 years in Mackay (n = 2561; suicide rate 78.1 per 100,000), Queensland (n = 296,287; 10.2) and Australia (n = 1,421,595; 8.3). Model parameters, including rates of hospitalised self-harm and suicide, cost implications and effectiveness of safeTALK were drawn from published literature. The baseline model adapted a health and justice system's perspective, with an alternative model incorporating a societal perspective. All costs were adjusted to reflect AU$2017–2018.
Results
Students reported seeking help mostly from friends (79%) or parents (68%); in the last 6 months 61% considered another student's behaviour as suicidal, but only 21% reported asking about this. The main barriers to help-seeking were (i) being too embarrassed, (ii) shy or (iii) being judged. Students who attended safeTALK gained suicide-related knowledge (p < 0.001), confidence (p < 0.001), willingness (p = 0.006), and likelihood of seeking help (p = 0.044) and retained these up until follow-up assessment 4 weeks later with the exception of seeking help. From a health and justice system's perspective, the model estimated a cumulative return of AU$1.45 per AU$1 invested in safeTALK in Mackay; AU$0.19 in Queensland; AU$0.15 across Australia. From a societal perspective, ROI increased to AU$31.21, AU$4.05 and AU$3.28, respectively.
Conclusion
Results strengthen the premise that safeTALK is feasible to implement within a school setting. The economic case for implementation of safeTALK is promising on a population basis, especially in high-risk communities, but further research is required to confirm the study results.
Access options
Buy single article
Instant access to the full article PDF.
US$ 49.95
Tax calculation will be finalised during checkout.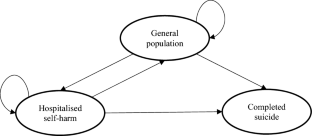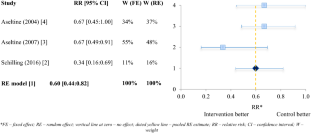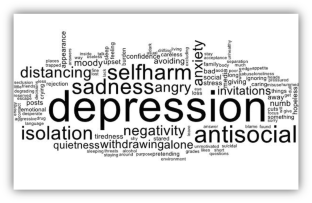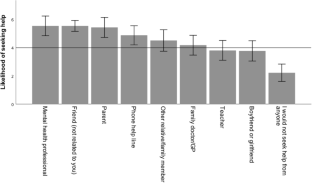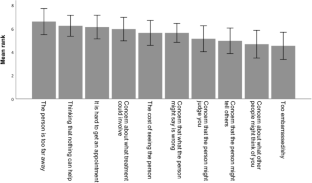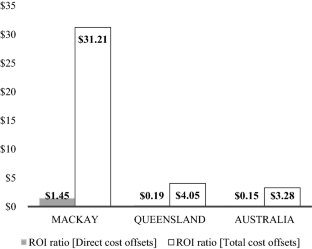 Data availability statement
A copy of the Excel model can be shared by request (Supplementary Appendices A–E).
References
1.

World Health Organisation. Preventing suicide: a global imperative. Geneva: WHO; 2014.

2.

AIHW National Mortality Database [database on the Internet]. AIHW. 2016. Available from: http://www.aihw.gov.au/deaths/leading-causes-of-death/. Accessed 06 Aug 2018.

3.

Kinchin I, Doran CM. The cost of youth suicide in Australia. Int J Environ Res Public Health. 2018. https://doi.org/10.3390/ijerph15040672.

4.

Australian Institute of Health and Welfare. Suicide and hospitalised self-harm in Australia: trends and analysis. Canberra: AIHW; 2014.

5.

Kinchin I, Doran CM, Hall WD, Meurk C. Understanding the true economic impact of self-harming behaviour. Lancet Psychiatry. 2017;4(12):900–1. https://doi.org/10.1016/S2215-0366(17)30411-X.

6.

Kinchin I, Doran CM. Correction: Kinchin, I.; Doran, C.M. The cost of youth suicide in Australia. Int. J. Environ. Res. Public Health 2018, 15, 672. Int J Environ Res Public Health. 2018. https://doi.org/10.3390/ijerph15091940.

7.

Australian Bureau of Statistics. National survey of mental health and wellbeing. Canberra: ABS; 2007.

8.

Barker E, Novic A, Houweling H, McPhedran S, De Leo D. Suicide research: selected readings. Brisbane: Australian Institute for Suicide Research and Prevention; 2013.

9.

Bridge JA, Goldstein TR, Brent DA. Adolescent suicide and suicidal behavior. J Child Psychol Psychiatry. 2006;47(3–4):372–94. https://doi.org/10.1111/j.1469-7610.2006.01615.x.

10.

Robinson J, Bailey E, Witt K, Stefanac N, Milner A, Currier D, et al. What works in youth suicide prevention? A systematic review and meta-analysis. EClinicalMedicine. 2018. https://doi.org/10.1016/j.eclinm.2018.10.004.

11.

Mo PKH, Ko TT, Xin MQ. School-based gatekeeper training programs in enhancing gatekeepers' cognitions and behaviours for adolescent suicide prevention: a systematic review. Child Adolesc Psychiatry Ment Health. 2018;12:29. https://doi.org/10.1186/s13034-018-0233-4.

12.

Headspace. Suicide intervention in schools: an evidence summary. Sydney: Headspace.

13.

Australian Bureau of Statistics. 2016 Census of Population and Housing. Canberra: ABS; 2017.

14.

National Coronial Information System (NCIS). Suicide mortality data. NCIS. http://www.ncis.org.au/. Accessed 03 Oct 2016.

15.

Bailey E, Spittal MJ, Pirkis J, Gould M, Robinson J. Universal suicide prevention in young people. Crisis. 2017;38(5):300–8. https://doi.org/10.1027/0227-5910/a000465.

16.

Niagara Suicide Prevention Coalition and Distress Centre Niagara. Evaluation of SafeTALK Training in a Convenience Sample of 500 Niagara Region Residents, Health Professionals and Volunteers. Canada: Niagara Region; 2015.

17.

Eynan R. Preventing suicides in the Toronto subway system: a program evaluation. Toronto: University of Toronto; 2011.

18.

McLean J, Schinkel M, Woodhouse A, Pynnonen AM, McBryde L. Evaluation of the Scottish SafeTALK Pilot. Edinburgh: Scottish Development Centre for Mental Health; 2007.

19.

McKay K, Hawgood J, Kavalidou K, Kolves K, O'Gorman J, De Leo D. A review of the operation life suicide awareness workshops. Report to the Department of Veterans' Affairs. Brisbane: Australian Institute for Suicide Research and Prevention; 2012.

20.

Mellanby RJ, Hudson NP, Allister R, Bell CE, Else RW, Gunn-Moore DA, et al. Evaluation of suicide awareness programs delivered to veterinary undergraduates and academic staff. Vet Rec. 2010;167(19):730–4. https://doi.org/10.1136/vr.c5427.

21.

McDavid D. Making an economic case for investing in suicide prevention In: O'Connor R, Pirkis J, editors. The international handbook of suicide prevention. 2nd ed. Wiley-Blackwell; 2016. p. 775–90.

22.

Kirkpatrick DL, Kirkpatrick JD. Evaluating training programs: the four levels. 3rd ed. San Francisco: Berrett-Koehler Publishers; 2006.

23.

Wyman PA, Brown CH, Inman J, Cross W, Schmeelk-Cone K, Guo J, et al. Randomized trial of a gatekeeper program for suicide prevention: 1-year impact on secondary school staff. J Consult Clin Psychol. 2008;76(1):104–15. https://doi.org/10.1037/0022-006X.76.1.104.

24.

Carroll R, Metcalfe C, Gunnell D. Hospital presenting self-harm and risk of fatal and non-fatal repetition: systematic review and meta-analysis. PLoS One. 2014;9(2):e89944. https://doi.org/10.1371/journal.pone.0089944.

25.

Fleurence RL, Hollenbeak CS. Rates and probabilities in economic modelling: transformation, translation and appropriate application. Pharmacoeconomics. 2007;25(1):3–6. https://doi.org/10.2165/00019053-200725010-00002.

26.

Australian Bureau of Statistics (ABS). Consumer Price Index, Australia, March 2019. Canberra: ABS; 2019.

27.

The Allen Consulting Group. Police, Ambulance and Clinical Early Response (PACER) Evaluation. Melbourne: Report to Department of Health; 2012.

28.

Independent Hospital Pricing Authority. National hospital cost data collection. Australian Public Hospitals Cost Report 2013–2014. Canberra: IHPA; 2014.

29.

Kinchin I. Cost of hospital management per incident of self-harm in three cohorts of Australians: 15–19 years, 20–24 years and 25–29 years. In: Australian Institute of Health and Welfare, editor. Canberra: AIHW; 2014.

30.

Clements C, Turnbull P, Hawton K, Geulayov G, Waters K, Ness J, et al. Rates of self-harm presenting to general hospitals: a comparison of data from the Multicentre Study of Self-Harm in England and Hospital Episode Statistics. BMJ Open. 2016;6(2):e009749. https://doi.org/10.1136/bmjopen-2015-009749.

31.

Commission National Mental Health. The National Review of Mental Health Programs and Services. Sydney: National Mental Health Commission; 2014.

32.

Spittal MJ, Shand F, Christensen H, Brophy L, Pirkis J. Community mental health care after self-harm: a retrospective cohort study. Aust N Z J Psychiatry. 2017;51(7):727–35. https://doi.org/10.1177/0004867416676366.

33.

O'Dea D, Tucker S. The Cost of Suicide to Society. Wellington: Ministry of Health; 2005.

34.

Australian Security and Investments Commission. Paying for your funeral. ASIC. 2017. https://www.moneysmart.gov.au/life-events-and-you/over-55s/paying-for-your-funeral. Accessed 19 Feb 2018.

35.

Comans T, Visser V, Scuffham P. Cost effectiveness of a community-based crisis intervention program for people bereaved by suicide. Crisis. 2013;34(6):390–7. https://doi.org/10.1027/0227-5910/a000210.

36.

Corso PS, Mercy JA, Simon TR, Finkelstein EA, Miller TR. Medical costs and productivity losses due to interpersonal and self-directed violence in the United States. Am J Prev Med. 2007;32(6):474–82. https://doi.org/10.1016/j.amepre.2007.02.010.

37.

Schilling EA, Aseltine RH, James A. The SOS suicide prevention program: further evidence of efficacy and effectiveness. Prev Sci. 2016;17(2):157–66. https://doi.org/10.1007/s11121-015-0594-3.

38.

Aseltine RH Jr, DeMartino R. An outcome evaluation of the SOS Suicide Prevention Program. Am J Public Health. 2004;94(3):446–51. https://doi.org/10.2105/ajph.94.3.446.

39.

Aseltine RH Jr, James A, Schilling EA, Glanovsky J. Evaluating the SOS suicide prevention program: a replication and extension. BMC Public Health. 2007;7:161. https://doi.org/10.1186/1471-2458-7-161.

40.

Committee Pharmaceutical Benefits Advisory. Guidelines for preparing submissions to the Pharmaceutical Benefits Advisory Committee. Canberra: Department of Health and Ageing; 2008.

41.

Elbasha EH, Chhatwal J. Myths and misconceptions of within-cycle correction: a guide for modelers and decision makers. Pharmacoeconomics. 2016;34(1):13–22. https://doi.org/10.1007/s40273-015-0337-0.

42.

Isaac M, Elias B, Katz LY, Belik S-L, Deane FP, Enns MW, et al. Gatekeeper training as a preventative intervention for suicide: a systematic review. Can J Psychiatry. 2009;54(4):260–8. https://doi.org/10.1177/070674370905400407.
Acknowledgements
We wish to acknowledge the Department of Justice and Regulation for proving access to the Australian National Coronial Information System (NCIS) and the Australian Institute of Health and Welfare for providing self-harm hospitalisation data. The model used in this study was provided to the journal's peer reviewers for their reference when reviewing the manuscript.
Ethics declarations
Funding
This work was supported by Grapevine Group Mackay and Central Queensland University.
Conflict of interest
AM is Midas House Coordinator at Mercy College Mackay. LM is the president of Grapevine Group Inc., a non-profit organisation. All other authors have no conflicts of interest to declare. The study was approved by the appropriate institutional research ethics committees and has been performed in accordance with the ethical standards of the Declaration of Helsinki. Informed consent was obtained from all individual participants included in the study. The views and opinions expressed in this manuscript are those of the authors and do not necessarily reflect the official policy or position of any other agency, organisation, employer or company.
Electronic supplementary material
Below is the link to the electronic supplementary material.
About this article
Cite this article
Kinchin, I., Russell, A.M.T., Petrie, D. et al. Program Evaluation and Decision Analytic Modelling of Universal Suicide Prevention Training (safeTALK) in Secondary Schools. Appl Health Econ Health Policy 18, 311–324 (2020). https://doi.org/10.1007/s40258-019-00505-3