Abstract
Atopic dermatitis (AD) is a chronic pruritic inflammatory skin disease in which management with topical anti-inflammatory agents during exacerbations remains the mainstay of treatment. With no cure in sight, a significant proportion of patients elect to incorporate complementary and alternative medicine (CAM) as an adjunct to conventional treatment. Many clinicians find it difficult to provide recommendations as the field covers an extensive number of very disparate therapies, with limited quality evidence to indicate efficacy. Since publication of the last review on this topic in the Journal that compiled and analyzed randomized controlled trials (RCTs) on CAMs in 2015, several new studies have surfaced. This update aims to aggregate and review these new data. A literature search was conducted in the PubMed, EMBASE, Cochrane Central Register of Controlled Trials, and Global Resource for EczemA Trials (GREAT) databases for RCTs on complementary and alternative therapies in AD from March 2015 through May 2018, resulting in 15 studies being included in this review. The preliminary results for many treatments such as vitamin E, East Indian Sandalwood Oil (EISO), melatonin, l-histidine, and Manuka honey show positive clinical effects, but there is currently not enough evidence to recommend their use in AD therapy. Future investigative efforts should focus on reproducing some of these studies with a larger sample size whose clinical characteristics and demographics are more reflective of the general AD population, and standardizing the process to produce reliable data.
Access options
Buy single article
Instant access to the full article PDF.
US$ 49.95
Tax calculation will be finalised during checkout.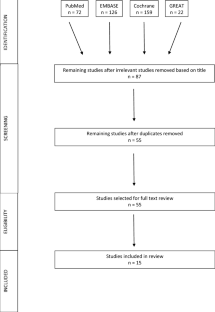 Notes
1.

PTQXT is composed of nine herbs: Radix pseudostellariae, Forsythia suspensa, Ramulus Uncariae cum Uncis, Medulla Junci, Herba lophatheri, Semen coicis, Rhizoma dioscoreae, Concha ostreae, and Radix glycyrrhizae

2.

External herbal wash is composed of Rhizoma Polygonati, Flos Lonicerae, Radix Glycyrrhizae, and Herba Menthae
References
1.

Nutten S. Atopic dermatitis: global epidemiology and risk factors. Ann Nutr Metab. 2015;66(Suppl 1):S8–16.

2.

Mancini AJ, Kaulback K, Chamlin SL. The socioeconomic impact of atopic dermatitis in the United States: a systematic review. Pediatr Dermatol. 2008;25(1):1–6.

3.

Bieber T. Atopic dermatitis. New Engl J Med. 2012;358(14):1483–94.

4.

Elmariah SB. Adjunctive management of itch in atopic dermatitis. Dermatol Clin. 2017;35(3):373–94.

5.

Malik K, Heitmiller KD, Czarnowicki T. An update on the pathophysiology of atopic dermatitis. Dermatol Clin. 2017;35(3):317–26.

6.

Simpson EL, Basco M, Hanifin J. A cross-sectional survey of complementary and alternative medicine use in patients with atopic dermatitis. Am J Contact Dermat. 2003;14(3):144–7.

7.

Kim JE, Lee YB, Lee JH, et al. Disease awareness and management behavior of patients with atopic dermatitis: a questionnaire survey of 313 patients. Ann Dermatol. 2015;27(1):40–7.

8.

Chin HW, Jang HS, Jang BS, et al. A study on utilization of alternative medicine for patients with atopic dermatitis. Korean J Dermatol. 2005;43(7):903–11.

9.

Vieira BL, Lim NR, Lohman ME, Lio PA. Complementary and alternative medicine for atopic dermatitis: an evidence-based review. Am J Clin Dermatol. 2016;17(6):557–81.

10.

Liu J, Mo X, Wu D, Ou A, Xue S, Liu C, et al. Efficacy of a Chinese herbal medicine for the treatment of atopic dermatitis: a randomised controlled study. Complement Ther Med. 2015;23(5):644–51.

11.

Hussain Z, Thu HE, Shuid AN, Kesharwani P, Khan S, Hussain F. Phytotherapeutic potential of natural herbal medicines for the treatment of mild-to-severe atopic dermatitis: a review of human clinical studies. Biomed Pharmacother. 2017;93:596–608.

12.

Teschke R, Wolff A, Frenzel C, Schulze J. Review article: herbal hepatotoxicity—an update on traditional Chinese medicine preparations. Aliment Pharmacol Ther. 2014;40(1):32–50.

13.

Xu XL, Yang LJ, Jiang JG. Renal toxic ingredients and their toxicology from traditional Chinese medicine. Expert Opin Drug Metab Toxicol. 2016;12(2):149–59.

14.

Yen CY, Hsieh CL. Therapeutic effect of tzu-yun ointment on patients with atopic dermatitis: a preliminary, randomized, controlled, open-label study. J Altern Complement Med. 2016;22(3):237–43.

15.

Mehrbani M, Choopani R, Fekri A, Mehrabani M, Mosaddegh M, Mehrabani M. The efficacy of whey associated with dodder seed extract on moderate-to-severe atopic dermatitis in adults: a randomized, double-blind, placebo-controlled clinical trial. J Ethnopharmacol. 2015;172:325–32.

16.

Abbasi S, Kamalinejad M, Babaie D, et al. A new topical treatment of atopic dermatitis in pediatric patients based on Ficus carica L. (Fig): a randomized, placebo-controlled clinical trial. Complement Ther Med. 2017;35:85–91.

17.

Al-Yousuf HHH. Antibacterial activity of Ficus carica L. extract against six bacterial strains. Int J Drug Dev Res. 2012;4(4):307–10.

18.

Khiljee S, Rehman NU, Khiljee T, Loebenberg R, Ahmad RS. Formulation and clinical evaluation of topical dosage forms of Indian Penny Wort, walnut and turmeric in eczema. Pak J Pharm Sci. 2015;28(6):2001–7.

19.

Olah A, Szabo-Papp J, Soeberdt M, et al. Echinacea purpurea-derived alkylamides exhibit potent anti-inflammatory effects and alleviate clinical symptoms of atopic eczema. J Dermatol Sci. 2017;88(1):67–77.

20.

Turcotte C, Blanchet MR, Laviolette M, Flamand N. The CB2 receptor and its role as a regulator of inflammation. Cell Mol Life Sci. 2016;73(23):4449–70.

21.

Tanaka A, Matsuda H. Evaluation of itch by using NC/NgaTnd mice: a model of human atopic dermatitis. J Biomed Biotechnol. 2011;2011:790436.

22.

Shi ZF, Song TB, Xie J, Yan YQ, Du YP. The traditional Chinese medicine and relevant treatment for the efficacy and safety of atopic dermatitis: a systematic review and meta-analysis of randomized controlled trials. Evid Based Complementary Altern Med. 2017;2017:6026434.

23.

Jaffary F, Faghihi G, Mokhtarian A, Hosseini SM. Effects of oral vitamin E on treatment of atopic dermatitis: a randomized controlled trial. J Res Med Sci. 2015;20(11):1053–7.

24.

Tan SP, Brown SB, Griffiths CEM, Weller RB, Gibbs NK. Feeding filaggrin: effects of l-histidine supplementation in atopic dermatitis. Clin Cosmet Investig Dermatol. 2017;10:403–11.

25.

Aranda CS, Pereira KCHM, Velasco HF, et al. Isoleucine and atopic dermatitis. Pediatr Allergy Immunol. 2017;28(5):495–7.

26.

Moy RL, Levenson C. Sandalwood album oil as a botanical therapeutic in dermatology. J Clin Aesthet Dermatol. 2017;10(10):34–9.

27.

Sharma M, Levenson C, Browning JC, et al. East indian sandalwood oil is a phosphodiesterase inhibitor: a new therapeutic option in the treatment of inflammatory skin disease. Front Pharmacol. 2018;9:200.

28.

Al-Waili NS. Topical application of natural honey, beeswax and olive oil mixture for atopic dermatitis or psoriasis: partially controlled, single-blinded study. Complementary Ther Med. 2003;11(4):226–34.

29.

Lee DS, Sinno S, Khachemoune A. Honey and wound healing: an overview. Am J Clin Dermatol. 2011;12(3):181–90.

30.

Anthimidou E, Mossialos D. Antibacterial activity of Greek and Cypriot honeys against Staphylococcus aureus and Pseudomonas aeruginosa in comparison to manuka honey. J Med Food. 2013;16(1):42–7.

31.

Almasaudi SB, Al-Nahari AAM, Abd El-Ghany ESM, et al. Antimicrobial effect of different types of honey on Staphylococcus aureus. Saudi J Biol Sci. 2017;24(6):1255–61.

32.

Alangari AA, Morris K, Lwaleed BA, et al. Honey is potentially effective in the treatment of atopic dermatitis: clinical and mechanistic studies. Immun Inflamm Dis. 2017;5(2):190–9.

33.

Grinich EE, Schmitt J, Küster D, et al. Standardized reporting of the eczema area and severity index (EASI) and the patient-oriented eczema measure (POEM): a recommendation by the harmonizing outcome measures for eczema (HOME) initiative. Br J Dermatol. 2018;179(2):540–1.

34.

Henatsch D, Nabuurs CH, van de Goor RM, Wolffs PF, Stokroos RJ. Treatment of recurrent eczematous external otitis with honey eardrops: a proof-of-concept study. Otolaryngol Head Neck Surg. 2017;157(4):696–9.

35.

Vaughn AR, Clark AK, Sivamani RK, Shi VY. Circadian rhythm in atopic dermatitis: pathophysiology and implications for chronotherapy. Pediatr Dermatol. 2018;35(1):152–7.

36.

Le Fur I, Reinberg A, Lopez S, Morizot F, Mechkouri M, Tschachler E. Analysis of circadian and ultradian rhythms of skin surface properties of face and forearm of healthy women. J Investig Dermatol. 2001;117(3):718–24.

37.

Chang YS, Chou YT, Lee JH, et al. Atopic dermatitis, melatonin, and sleep disturbance. Pediatrics. 2014;134(2):e397–405.

38.

Chang YS, Lin MH, Lee JH, et al. Melatonin supplementation for children with atopic dermatitis and sleep disturbance: a randomized clinical trial. JAMA Pediatr. 2016;170(1):35–42.

39.

Fieten KB, Schappin R, Zijlstra WT, et al. Effectiveness of alpine climate treatment for children with difficult to treat atopic dermatitis: results of a pragmatic randomized controlled trial (DAVOS trial). Clin Exp Allergy. 2018;48(2):186–95.

40.

Fieten KB, Zijlstra WT, van Os-Medendorp H, et al. Comparing high altitude treatment with current best care in Dutch children with moderate to severe atopic dermatitis (and asthma): study protocol for a pragmatic randomized controlled trial (DAVOS trial). Trials. 2014;15:94.

41.

Patrizi A, Raone B, Neri I, et al. Randomized, controlled, double-blind clinical study evaluating the safety and efficacy of MD2011001 cream in mild-to-moderate atopic dermatitis of the face and neck in children, adolescents and adults. J Dermatol Treat. 2016;27(4):346–50.
Ethics declarations
Funding
No sources of funding were used to prepare this review.
Conflict of interest
Katherine Shi and Peter A. Lio report no conflicts of interest that are directly relevant to the content of this review.
About this article
Cite this article
Shi, K., Lio, P.A. Alternative Treatments for Atopic Dermatitis: An Update. Am J Clin Dermatol 20, 251–266 (2019). https://doi.org/10.1007/s40257-018-0412-3