Abstract
Background
With the variability in health insurance coverage for psoriasis systemic therapies, recent changes in coverage for biologics have yet to be evaluated.
Purpose
To determine changes in insurance coverage of biologics for moderate-to-severe psoriasis between 2009 and 2014, with a focus on insurance policies as stated in prior authorization (PA) forms, coverage denials, and time course of approval process.
Methods
A retrospective chart review was performed on patients with a diagnosis of psoriasis (International Classification of Diseases [ICD], Ninth Edition, code ICD 696.1) seen at the Department of Dermatology, Medical Faculty Associates, George Washington University between January 1, 2009 and December 31, 2014. Exclusion criteria included <9 % body surface area, loss to follow-up, lack of biologic treatment, biologic treatment via a clinical trial, and lack of health insurance. For all other patients, metrics collected included age, sex, body surface area, health insurance plan, prior therapies, prescribed biologic, PA necessity, time in days between PA submission and coverage decision, and denial justifications.
Results
Eight hundred and sixty-four patients with a diagnosis of psoriasis within the time period were identified, 114 of who met the inclusion criteria. PA requirement increased from 16 % of patients prescribed a biologic in 2009 to 75 % of patients prescribed a biologic in 2014. The mean duration in days between PA submission and coverage decision from the insurance company increased from 3.7 days in 2009 to 6.7 days in 2014. PA denial rates increased from 0 % in 2009 to 19 % in 2014. The most common reason for coverage denial was failure to attempt alternative therapies prior to requesting biologics.
Conclusion
Insurance coverage of biologics for moderate-to-severe plaque psoriasis has become increasingly regulated between 2009 and 2014. Given both the cost burden and potential benefits of these therapies, further examination of healthcare coverage and treatment accessibility is warranted for optimal patient outcomes.
This is a preview of subscription content,
to check access.
Access this article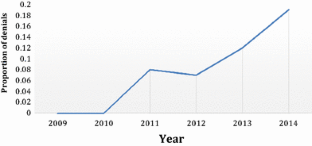 References
Yentzer BA, Yelverton CB, Simpson GL, Simpson JF, Hwang W, Balkrishnan R, et al. Paradoxical effects of cost reduction measures in managed care systems for treatment of severe psoriasis. Dermatol Online J. 2009;15(4):1.

Robinson JC. Insurer strategies for managing use of and cost of biopharmaceuticals. Health Aff. 2006;25:1205–17.

Liang S, Haas JS, Phillips KA. Medicare formulary coverage for top-selling biologics. Nat Biotechnol. 2009;27(12):1082–4.

Mullins CD, Lavallee DC, Pradel FG, DeVries AR, Caputo N. Health plans' strategies for managing outpatient specialty pharmaceuticals. Health Aff (Millwood). 2006;25(5):1332–9.

Goff CV, Hoffman JC, Vogenberg R. Biologic therapy management: the need for value-based health benefits models. A peer-reviewed white paper by the Biologic Finance and Access Council. Manage Care. 2008;17(3):14–27.

Bowman J, Rousseau A, Silk D, Harrison C. Access to cancer drugs in Medicare Part D: formulary placement and beneficiary cost sharing in 2006. Health Aff (Millwood). 2006;25(5):1240–8.

Huskamp HA, Stevenson DG, Donohue JM, Newhouse JP, Keating NL. Coverage and prior authorization of psychotropic drugs under Medicare Part D. Psychiatr Serv. 2007;58(3):308–10.

Cheng J, Feldman SR. The cost of biologics for psoriasis is increasing. Drugs Context. 2014;3:212–66.

National Association of Insurance Commissioners. http://www.naic.org. Accessed 28 Mar 2016.
Ethics declarations
Funding
No funding was received to support the preparation of this article.
Conflicts of interest
The authors Dr. Mai Abdelnabi and Dr. Monica Rengifo-Pardo declare no conflict of interest. Dr. Ehrlich discloses that she is a speaker for Abbvie and Celgene. She is a Principal Investigator for Merck, DUSA, Regeneron, Lilly, Abbvie, and Janssen. Mr. Aakash Patel received a Health Services Scholarship from the George Washington University School of Medicine and Health Sciences for a summer research fellowship during 2015.
About this article
Cite this article
Abdelnabi, M., Patel, A., Rengifo-Pardo, M. et al. Insurance Coverage of Biologics for Moderate-to-Severe Psoriasis: A Retrospective, Observational 5-Year Chart Review. Am J Clin Dermatol 17, 421–424 (2016). https://doi.org/10.1007/s40257-016-0194-4
Published:

Issue Date:

DOI: https://doi.org/10.1007/s40257-016-0194-4
Keywords