Abstract
The encapsulation of ascorbic acid within chitosan nanoparticles (CHNs), embedded in a fibrous structure of a dexamethasone (Dex)-loaded PCL scaffold, provides a new plan for osteogenic differentiation of mesenchymal stem cells. This electrospun PCL fibrous scaffold can release Dex, as bone differentiation initiator, and ascorbic acid, as bone differentiation enhancer, in an approximately sustained release pattern for about 2 weeks. Ascorbic acid-loaded CHNs were prepared by electrospraying a mixture of chitosan and ascorbic acid, and Dex-containing PCL fibers were prepared by electrospinning a mixture of PCL and Dex. The final PCL/chitosan bilayer scaffolds were obtained by the sequential employment of electrospinning and electrospraying methods. Scanning electron microscopy (SEM) and Fourier transform infrared spectroscopy (FTIR) confirmed that the CHNs were successfully incorporated into the fibrous PCL matrix. The improved proliferation of hMSCs cultured on the PCL/chitosan scaffolds was also verified. Osteogenic assays showed an increase in alkaline phosphatase activity and mineral deposits. The expression of bone-specific genes also confirmed the osteogenic differentiation of cells cultured on these PCL/chitosan bilayer scaffolds. Dual-drug-loaded PCL/chitosan scaffold enhanced the osteoblast differentiation of hMSC cells and can be served as a potential scaffold for bone tissue engineering.
Access options
Buy single article
Instant access to the full article PDF.
US$ 39.95
Tax calculation will be finalised during checkout.
Subscribe to journal
Immediate online access to all issues from 2019. Subscription will auto renew annually.
US$ 119
Tax calculation will be finalised during checkout.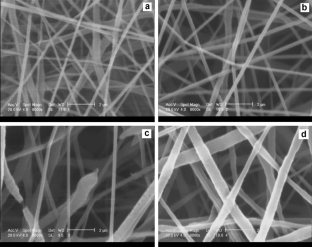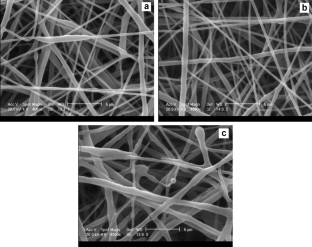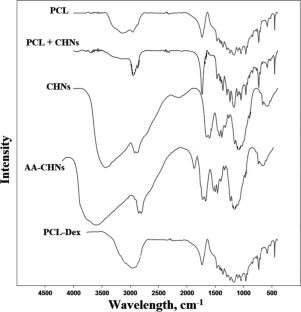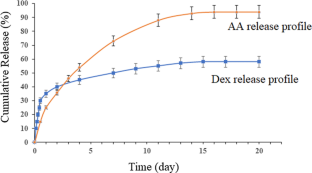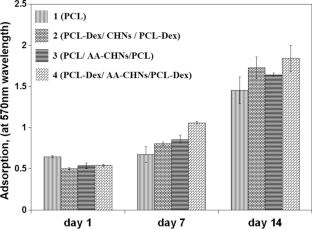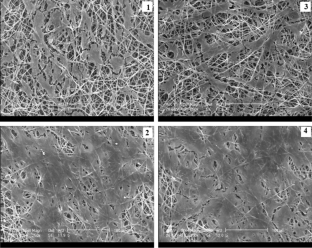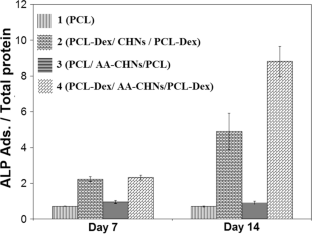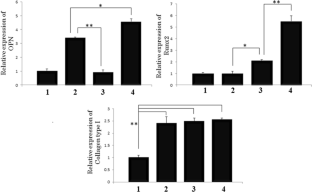 References
Allahyarzadeh MH, Aliofkhazraei M, Rezvanian AR, Torabinejad V, Sabour Rouhaghdam AR (2016) Ni-W electrodeposited coatings: characterization, properties and applications. Sur Coat Tech 307:978–1010

Boroojeni FR, Mashayekhan S, Abbaszadeh HA (2019) The controlled release of dexamethasone sodium phosphate from bioactive electrospun PCL/gelatin nanofiber scaffold. Iran J Pharma Res 18:111–124

Coelho M, Fernandes M (2000) Human bone cell cultures in biocompatibility testing. Part II: effect of ascorbic acid, β-glycerophosphate and dexamethasone on osteoblastic differentiation. Biomaterials 21:1095–1102

Costa PF, Puga AM, Díaz-Gomez L, Concheiro A, Busch DH, Alvarez-Lorenzo C (2015) Additive manufacturing of scaffolds with dexamethasone controlled release for enhanced bone regeneration. Int J Pharm 496:541–550

Cuaranta-Monroy I, Simandi Z, Kolostyak Z, Doan-Xuan QM, Poliska S, Horvath A, Nagy G, Bacso Z, Nagy L (2014) Highly efficient differentiation of embryonic stem cells into adipocytes by ascorbic acid. Stem Cell Res 13:88–97

Ghali O, Broux O, Falgayrac G, Haren N, van Leeuwen JP, Penel G, Hardouin P, Chauveau C (2015) Dexamethasone in osteogenic medium strongly induces adipocyte differentiation of mouse bone marrow stromal cells and increases osteoblast differentiation. BMC Cell Biol 16:9

Hamidouche Z, Haÿ E, Vaudin P, Charbord P, Schüle R, Marie PJ, Fromigué O (2008) FHL2 mediates dexamethasone-induced mesenchymal cell differentiation into osteoblasts by activating Wnt/β-catenin signaling-dependent Runx2 expression. FASEB J 22:3813–3822

Hartman RPA, Borra JP, Brunner DJ, Marijnissen JC, Scarlett B (1997) The evolution of electrohydrodynamic sprays produced in the cone-jet mode, a physical model. J Electrostat 47:143–170

Hartman RPA, Brunner DJ, Camelot DMA, Marijnissen JCM, Scarlett B (2000) Jet break-up in electrohydrodynamic atomization in the cone-jet mode. J Aerosol Sci 31:65–95

Herbertson A, Aubin JE (1995) Dexamethasone alters the subpopulation make-up of rat bone marrow stromal cell cultures. J Bone Miner Res 10:285–294

Hong Y, Li Y, Yin Y, Li D, Zou G (2008) Electrohydrodynamic atomization of quasi-monodisperse drug-loaded spherical/wrinkled microparticles. J Aerosol Sci 39:525–536

Hoshiba T, Gong J (2018) Fabrication of cell-derived decellularized matrices on three-dimensional (3D)-printed biodegradable polymer scaffolds. Microsyst Technol 24:613–617

Langenbach F, Handschel J (2013) Effects of dexamethasone, ascorbic acid and β-glycerophosphate on the osteogenic differentiation of stem cells in vitro. Stem Cell Res Ther 4:117

Li P, Wu G (2018) Roles of dietary glycine, proline, and hydroxyproline in collagen synthesis and animal growth. Amino Acids 50:29–38

Li T, Li H, Li T, Fan J, Zhao RC, Weng X (2014) MicroRNA expression profile of dexamethasone-induced human bone marrow-derived mesenchymal stem cells during osteogenic differentiation. J Cell Biochem 115:1683–1691

Li L, Zhou G, Wang Y, Yang G, Ding S, Zhou S (2015) Controlled dual delivery of BMP-2 and dexamethasone by nanoparticle-embedded electrospun nanofibers for the efficient repair of critical-sized rat calvarial defect. Biomaterials 37:218–229

Madry H, Rey-Rico A, Venkatesan JK, Johnstone B, Cucchiarini M (2013) Transforming growth factor beta-releasing scaffolds for cartilage tissue engineering. Tissue Eng Part B Rev 20:106–125

Omidvar N, Ganji F, Eslaminejad MB (2016) In vitro osteogenic induction of human marrow-derived mesenchymal stem cells by PCL fibrous scaffolds containing dexamethazone-loaded chitosan microspheres. J Biomed Mater Res Part A 104:1657–1667

Porter RM, Huckle WR, Goldstein AS (2003) Effect of dexamethasone withdrawal on osteoblastic differentiation of bone marrow stromal cells. J Cell Biochem 90:13–22

Rajzer I, Menaszek E, Kwiatkowski R, Planell JA, Castano O (2014) Electrospun gelatin/poly (ε-caprolactone) fibrous scaffold modified with calcium phosphate for bone tissue engineering. Mater Sci Eng, C 44:183–190

Sill TJ, Von Recum HA (2008) Electrospinning: applications in drug delivery and tissue engineering. Biomaterials 29:1989–2006

Torabinejad V, Aliofkhazraei M, Sabour-Rouhaghdam A, Allahyarzadeh MH, Kasama T, Alimadadi H (2017) Mechanical properties of multilayer Ni-Fe and Ni-Fe-Al2O3 nanocomposite coating. Mat Sci Eng: A 700:448–456

Vakilian S, Mashayekhan S, Shabani I, Khorashadizadeh M, Fallah A, Soleimani M (2015) Structural stability and sustained release of protein from a multilayer nanofiber/nanoparticle composite. Int J Bio Macro 75:248–257

Vater C, Kasten P, Stiehler M (2011) Culture media for the differentiation of mesenchymal stromal cells. Acta Biomater 7:463–477

Wismer N, Grad S, Fortunato G, Ferguson SJ, Alini M, Eglin D (2014) Biodegradable electrospun scaffolds for annulus fibrosus tissue engineering: effect of scaffold structure and composition on annulus fibrosus cells in vitro. Tis Eng Part A 20:672–682

Wutticharoenmongkol P, Sanchavanakit N, Pavasant P, Supaphol P (2006) Preparation and characterization of novel bone scaffolds based on electrospun polycaprolactone fibers filled with nanoparticles. Macromol Biosci 6:70–77

Zahiri M, Khanmohammadi M, Goodarzi A, Ababzadeh S, Sagharjoghi Farahani M, Mohandesnejad S, Bahrami N, Nabipour I, Ai J (2020) Encapsulation of curcumin loaded chitosan nanoparticle within poly (ε-caprolactone) and gelatin fiber mat for wound healing and layered dermal reconstitution. Int J Bio Macro 153:1241–1250
Acknowledgements
The authors declare that no funding has been received for the conduct of this study. The authors would like to thank Tarbiat Modares University and Royan Institute for Stem Cell Biology and Technology for their technical maintenance.
Funding
This study was funded by Tarbiat Modares University and Royan Institute for Stem Cell Biology and Technology.
Ethics declarations
Conflict of interest
Ameneh Seddighian declares that she has no conflict of interest. Fariba Ganji declares that she has no conflict of interest. Mohamadreza Baghaban-Eslaminejad declares that she has no conflict of interest. Fatemeh Bagheri declares that she has no conflict of interest.
Ethical approval
This article does not contain any studies with human participants or animals performed by any of the authors.
Additional information
Publisher's Note
Springer Nature remains neutral with regard to jurisdictional claims in published maps and institutional affiliations.
About this article
Cite this article
Seddighian, A., Ganji, F., Baghaban-Eslaminejad, M. et al. Electrospun PCL scaffold modified with chitosan nanoparticles for enhanced bone regeneration. Prog Biomater 10, 65–76 (2021). https://doi.org/10.1007/s40204-021-00153-8
Received:

Accepted:

Published:

Issue Date:
Keyword
PCL scaffolds

Chitosan nanoparticles

Electrospray

Electrospinning