Abstract
Midazolam is considered as one of the best first-line drugs in managing status epilepticus in children who require emergency drug treatment. Due to poor water solubility, oral bioavailability of midazolam is relatively low. To improve its dissolution and absorption, midazolam nano-suspensions were formulated with different stabilizers using the ultrasonic technique. A combination of Tween 80 and Poloxamer (TP) was considered as one stabilizer and 3-methyl chitosan (TMC) as another stabilizer. The ratio of the stabilizers was selected as an independent variable, and their effects on the particle size and the zeta potential were evaluated by the simplex lattice mixture method. The freeze-dried optimized midazolam nano-suspension powder was characterized by particle-size analysis, SEM, the stability test, and the dissolution test. The optimized midazolam nano-suspension (containing 76% TMC and 24% TP) had a mean particle size of 197 ± 7 nm and a zeta potential of 31 ± 4 (mV). The stability test showed that the midazolam nano-suspension is stable for 12 months. In the in vitro dissolution test, the midazolam nano-suspension showed a marked increase in the drug dissolution percentage versus coarse midazolam. In the in vivo evaluation, the midazolam nano-suspension exhibited a significant increase in the Cmax and the AUC0-5, and a major decrease in Tmax. The overall results indicate the nano-suspension of midazolam is a promising candidate for managing status epilepticus in children in emergency situation.
Access options
Buy single article
Instant access to the full article PDF.
US$ 39.95
Tax calculation will be finalised during checkout.
Subscribe to journal
Immediate online access to all issues from 2019. Subscription will auto renew annually.
US$ 119
Tax calculation will be finalised during checkout.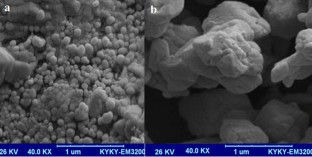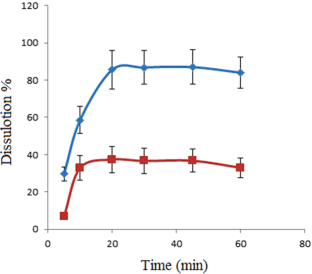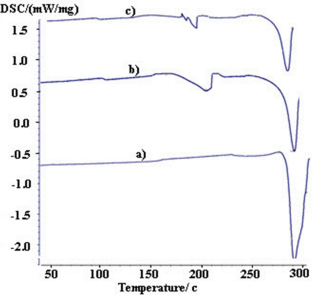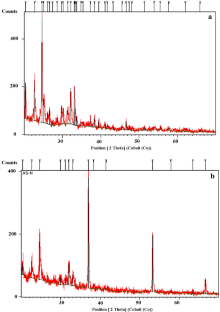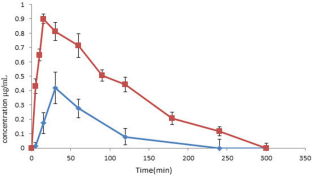 References
Anderson GD, Saneto RP (2012) Current oral and non-oral routes of antiepileptic drug delivery. Adv Drug Deliv Rev 64:911–918. https://doi.org/10.1016/j.addr.2012.01.017

Bilgili E, Afolabi A (2012) A combined microhydrodynamics-polymer adsorption analysis for elucidation of the roles of stabilizers in wet stirred media milling. Int J Pharm 439:193–206. https://doi.org/10.1016/j.ijpharm.2012.09.040

Cerdeira AM, Mazzotti M, Gander B (2010) Miconazole nanosuspensions: Influence of formulation variables on particle size reduction and physical stability. Int J Pharm 396:210–218. https://doi.org/10.1016/j.ijpharm.2010.06.020

Choi JY, Yoo JY, Kwak HS et al (2005) Role of polymeric stabilizers for drug nanocrystal dispersions. Curr App Phys 5:472–474. https://doi.org/10.1016/j.cap.2005.01.012

Gao L, Zhang D, Chen M (2008) Drug nanocrystals for the formulation of poorly soluble drugs and its application as a potential drug delivery system. J Nanopart Res 10:845–862. https://doi.org/10.1007/s11051-008-9357-4

Garnock-Jones KP (2012) Oromucosal midazolam: a review of its use in pediatric patients with prolonged acute convulsive seizures. Paediatr Drugs 14:251–261. https://doi.org/10.2165/11209320-000000000-00000

Guo JJ, YuePF LJ et al (2013) Development and in vivo/in vitro evaluation of novel herpetrione nanosuspension. Int J Pharm 441:227–233. https://doi.org/10.1016/j.ijpharm.2012.11.039

Jafary ON, Babanejad N, Amini H et al (2014) Preparation and characterization of novel derivatives of chitosan and trimethyl chitosan conjugated with dipeptides and vitamin B12 as candidates for oral delivery of insulin. J Polym Res 21:510. https://doi.org/10.1007/s10965-014-0510-8

Jung JY, Yoo SD, Lee SH, Kim KH, YoonDS LKH (1999) Enhanced solubility and dissolution rate of itraconazole by a solid dispersion technique. Int J Pharm 187(2):209–218. https://doi.org/10.1016/s0378-5173(99)00191-x

Jurica J, Dostalek M, Konecny J et al (2007) HPLC determination of midazolam and its three hydroxy metabolites in perfusion medium and plasma from rats. J. Chromatogr. B852:571–577. https://doi.org/10.1016/j.jchromb.2007.02.034

Knieke C, Azad MA, To D et al (2015) Sub-100-micron fast dissolving nanocomposite drug powders. Powder Technol 271:49–60. https://doi.org/10.1016/j.powtec.2014.10.024

Kupietzky A, Houpt MI (1993) Midazolam: a review of its use for conscious sedation of children. J Pediatr Dent 15:237–241

Latson LA, Cheatham JP, Gumbiner CH et al (1991) Midazolam nose drops for outpatient echocardiography sedation in infants. Am Heart J 121:209–210. https://doi.org/10.1016/0002-8703(91)90981-m

Lee J, Choi JY, Park CH (2008) Characteristics of polymers enabling nano-comminution of water insoluble drugs. Int J Pharm 355:328–336. https://doi.org/10.1016/j.ijpharm.2007.12.032

Li J, Yang Y, Zhao M et al (2017) Improved oral bioavailability of probucol by dry media-milling. Mater Sci Eng C78:780–786. https://doi.org/10.1016/j.msec.2017.04.141

McIntyre J, Robertson S, Norris E et al (2012) Safety and efficacy of buccal midazolam versus rectal diazepam for emergency treatment of seizures in children: a randomized controlled trial. Lancet 366:205–210. https://doi.org/10.1016/s0140-6736(05)66909-7

Millána EG, Carballoa MQ, Espinar FJO (2017) Improved release of triamcinolone acetonide from medicated soft contact lenses loaded with drug nanosuspensions. Int J Pharm 524:443–453. https://doi.org/10.1016/j.ijpharm.2017.03.082

Mishra B, Sahoo J, Dixit PK (2016) Enhanced bioavailability of cinnarizine nanosuspensions by particle size engineering: Optimization and physicochemical investigations. Mater Sci En C63:62–69. https://doi.org/10.1016/j.msec.2016.02.046

Mühle K (1985) Particle adhesion in coagulation and bridging flocculation. Colloid Polym Sci 263:660–672

Ryde NP, Ruddy SB (2002) Solid dose nanoparticulate compositions comprising a synergistic combination of a polymeric surface stabilizer and dioctyl sodium sulfosuccinate; US Patent 6375986. Application Number: 09/666539

Severino P, Santana MHA, Souto EB (2012) Optimizing SLN and NLC by 22 full factorial design: effect of homogenization technique. Mater Sci Eng C32:1375–1379. https://doi.org/10.1016/j.msec.2012.04.017

Sinha B, Müller RH, Möschwitzer JP (2013) Bottom-up approaches for preparing drug nanocrystals: formulations and factors affecting particle size. Int J Pharm 453:126–141. https://doi.org/10.1016/j.ijpharm.2013.01.019

Sinswat P, GaoXX YMJ et al (2005) Stabilizer choice for rapid dissolving high potency itraconazole particles formed by evaporative precipitation into aqueous solution. Int J Pharm 302:113–124. https://doi.org/10.1016/j.ijpharm.2005.06.027

Wang L, Du J, Zhou Y et al (2017) Safety of nanosuspensions in drug delivery. Nanomed 13:455–469. https://doi.org/10.1016/j.nano.2016.08.007

Wermeling DP (2009) Intranasal delivery of antiepileptic medications for treatment of seizures. Neurotherapeutics 6:352–358. https://doi.org/10.1016/j.nurt.2009.01.002

Wu L, Zhang J, Watanabe W (2011) Physical and chemical stability of drug nanoparticles. Adv Drug Deliv Rev 63:456–469. https://doi.org/10.1016/j.addr.2011.02.001

Zhang X, LiZh GJ et al (2020) Preparation of nanocrystals for insoluble drugs by top-down nanotechnology with improved solubility and bioavailability. Molecules 25(5):1080. https://doi.org/10.3390/molecules25051080
Ethics declarations
Conflict of interest
The authors would like to thank the Iran National Science Foundation (INSF) for the financial support of this work. Authors declare that have no conflict of interest. All in vivo experiments were performed in accordance with the international guide for the care and use of laboratory animals. The experimental procedures were evaluated and approved by the Committee for Ethics in Animal Research at Tarbiat Modares University (Approval No: IR.TMU.REC.1396.706).
Additional information
Publisher's Note
Springer Nature remains neutral with regard to jurisdictional claims in published maps and institutional affiliations.
Supplementary Information
Below is the link to the electronic supplementary material.
About this article
Cite this article
Soroushnia, A., Ganji, F., Vasheghani-Farahani, E. et al. Preparation, optimization, and evaluation of midazolam nanosuspension: enhanced bioavailability for buccal administration. Prog Biomater (2021). https://doi.org/10.1007/s40204-020-00148-x
Received:

Accepted:

Published:
Keywords
Nano-suspension

Midazolam

Stabilizer

Buccal bioavailability

Pharmacokinetic