Abstract
Hydrogels are a class of biomaterials used for a wide range of biomedical applications, including as a three-dimensional (3D) scaffold for cell culture that mimics the extracellular matrix (ECM) of native tissues. To understand the role of the ECM in the modulation of cardiac cell function, alginate was used to fabricate crosslinked gels with stiffness values that resembled embryonic (2.66 ± 0.84 kPa), physiologic (8.98 ± 1.29 kPa) and fibrotic (18.27 ± 3.17 kPa) cardiac tissues. The average pore diameter and hydrogel swelling were seen to decrease with increasing substrate stiffness. Cardiomyocytes cultured within soft embryonic gels demonstrated enhanced cell spreading, elongation, and network formation, while a progressive increase in gel stiffness diminished these behaviors. Cell viability decreased with increasing hydrogel stiffness. Furthermore, cells in fibrotic gels showed enhanced protein expression of the characteristic cardiac stress biomarker, Troponin-I, while reduced protein expression of the cardiac gap junction protein, Connexin-43, in comparison to cells within embryonic gels. The results from this study demonstrate the role that 3D substrate stiffness has on cardiac tissue formation and its implications in the development of complex matrix remodeling-based conditions, such as myocardial fibrosis.
This is a preview of subscription content, log in to check access.
Access options
Buy single article
Instant access to the full article PDF.
US$ 39.95
Price includes VAT for USA
Subscribe to journal
Immediate online access to all issues from 2019. Subscription will auto renew annually.
US$ 199
This is the net price. Taxes to be calculated in checkout.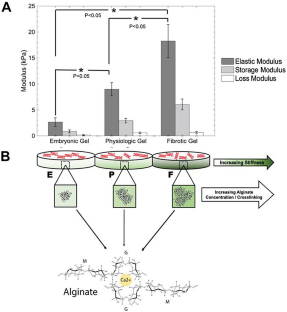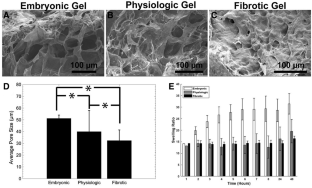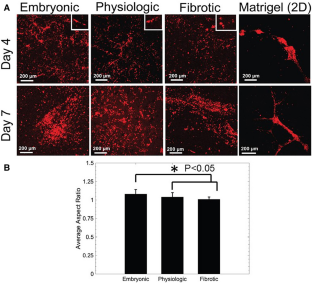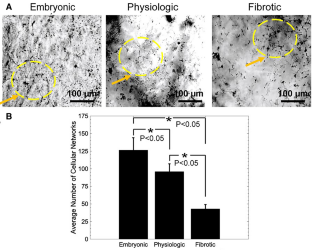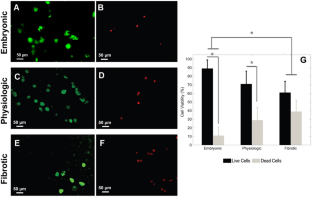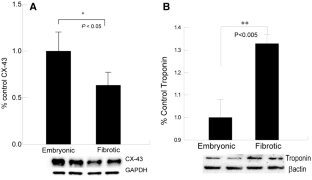 Acknowledgements
Matthew Alonzo acknowledges the Eloise E. and Patrick B. Wieland fellowship at UTEP and the Gates Millennium Scholarship Program. Fabian Alvarez Primo acknowledges the Eloise E. and Patrick B. Wieland fellowship and the Dissertation Completion Fellowship at UTEP. Monica Delgado acknowledges the Gates Millennium Scholarship Program. We acknowledge the technical assistance received from Dr. Armando Varela for kindly assisting us with the confocal microscopy. We are grateful to Moinak Joddar, freshman at UT Cockrell School of Engineering for his help with formatting of the references.
This study was funded by the NIH 1SC2HL134642-01 and NSF (CBET 1927628). The authors also acknowledge support for materials and supplies for this project obtained from NSF-MRI (DMR 1826268). The research reported in this article was also supported by the National Institute of General Medical Sciences of the National Institutes of Health under Linked Award Numbers RL5GM118969, TL4GM118971, and UL1GM118970. The content is solely the responsibility of the authors and does not necessarily represent the official views of the National Institutes of Health.
Ethics declarations
Conflict of interest
There are no conflicts to declare.
Ethical approval
This article does not contain any studies with human participants or animals performed by any of the authors.
Additional information
Publisher's Note
Springer Nature remains neutral with regard to jurisdictional claims in published maps and institutional affiliations.
Electronic supplementary material
Below is the link to the electronic supplementary material.
About this article
Cite this article
Alonzo, M., Kumar, S.A., Allen, S. et al. Hydrogel scaffolds with elasticity-mimicking embryonic substrates promote cardiac cellular network formation. Prog Biomater 9, 125–137 (2020). https://doi.org/10.1007/s40204-020-00137-0
Received:

Accepted:

Published:

Issue Date:
Keywords
Alginate

Cardiomyocytes

Elastic modulus

Cell viability

Scaffold stiffness