Abstract
In an effort to restore fisheries health, the Tanzanian Government implemented policies that make the use of beach seines illegal. However, these efforts have been largely unsuccessful and there is a lack of understanding about the various factors that have led to this ineffective outcome. In this study, we use qualitative data to explore the social and cultural meanings that fishing community members attach to the fishery, with an emphasis on beach seines. Findings from this study demonstrate that the meanings held by fishermen about beach seine fishery and the associated social capital networks have been influential in shaping resistance to the existing rules and regulations. We conclude that fisheries policy and managers need to go beyond measures of ecological sustainability and economic indicators to also consider the social and cultural meanings and structures that people hold around their fishing gears and practices. These must then be represented and acknowledged in the policy process, engaging local communities in the creation of future policy and management actions that give voice to the local fishing communities.
Access options
Buy single article
Instant access to the full article PDF.
USD 39.95
Price includes VAT (USA)
Tax calculation will be finalised during checkout.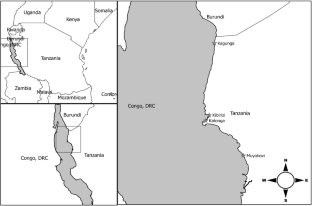 Notes
1.

Cooperatives and Rural Development Bank (CRDB) was a government bank specific for fostering rural development. Currently, it is known as CRDB Bank.

2.

This study was part of a larger interdisciplinary project, Projections of Climate Change Effects on Lake Tanganyika (CLEAT), and was funded by the Danish Ministry of Foreign Affairs (DANIDA Fellowship Centre).

3.

Cooperatives and Rural Development Bank (CRDB) was a government bank specific for fostering rural development. Currently, it is known as CRDB Bank.
References
Akel, E.H., and A.E. Philips. 2014. Fisheries and biodiversity of the beach seine catch from the Eastern Harbor. Egyptian Journal of Aquatic Research 40: 79–91. https://doi.org/10.1016/j.ejar.2014.03.001.

Allison, E.H., and F. Ellis. 2001. The livelihoods approach and management of small-scale fisheries the livelihoods approach and management of small-scale fisheries. Marine Policy 25: 377–388. https://doi.org/10.1016/S0308-597X(01)00023-9.

Berg, B.L. 2001. Qualitative. Qualitative Research. https://doi.org/10.2307/1317652.

Bodin, Ö., and B.I. Crona. 2008. Management of natural resources at the community level: Exploring the role of social capital and leadership in a rural fishing community. World Development 36 (12): 2763–2779.

Bulengela, G., Brehm, J., and Onyango, P. 2021. Co-management in crisis? Reflections from beach management units (BMUs) of Kigoma fishing communities, Tanzania. International Journal of Contemporary Sociology, 58(1).

Bulengela, G., P. Onyango, and J.M. Brehm. 2019. "Bring fishermen at the center": The value of local knowledge for understanding fisheries resources and climate-related changes in Lake Tanganyika. Environment, Development and Sustainability. https://doi.org/10.1007/s10668-019-00443-z.

Cirhuza, Deo Mushagalusa, et al. (2015). Brief evaluation of the current state of fish stocks landed by artisanal fishing units from the extreme northwest part of Lake Tanganyika. International Journal of Fisheries and Aquatic Studies, 2(4), 41–48.

Chuenpagdee, R., and S. Jentoft. 2007. Step zero for fisheries comanagement: What precedes implementation. Marine Policy 31 (6): 657–668. https://doi.org/10.1016/j.marpol.2007.03.013.

Coleman, J. 1988. Social capital in the creation of human capital. Chicago: University of Chicago.

Coleman, J. 1990. Norm-generating structures. In The limits of rationality, ed. K.S. Cook and M. Levi, 250–273. The University of Chicago Press: Chicago.

Cooke, S.J., R. Arlinghaus, D.M. Bartley, T.D. Beard, I.G. Cowx, T.E. Essington, O.P. Jensen, A. Lynch, W.W. Taylor, and R. Watson. 2014. Where the waters meet: Sharing ideas and experiences between inland and marine realms to promote sustainable fisheries management. Canadian Journal of Fisheries and Aquatic Sciences 71 (10): 1593–1601. https://doi.org/10.1139/cjfas-2014-0176.

de la Torre-Castro, M. 2006. Beyond regulations in fisheries management: the dilemmas of the "beach recorders" Bwana Dikos in Zanzibar, Tanzania. Ecology and Society 11(2).

De la Torre-Castro, M., and L. Lindström. 2010. Fishing institutions: Addressing regulative, normative and cultural-cognitive elements to enhance fisheries management. Marine Policy 34 (1): 77–84.

Denzin, N. K., and Lincoln, Y. S. (Eds.). 2011. The Sage handbook of qualitative research. Sage.

Erickson, B. 1996. Culture, class and connections. American Journal of Sociology 102: 217–151.

Erickson, R.J. 1995. The importance of authenticity for self and society. Symblic Interaction 18: 121–144.

Food and Agriculture Organization (FAO). 2011. Fishing with beach seines. Rome: FAO.

Food and Agriculture Organization (FAO). 2014. The state of world fisheries and aquaculture 2014: Opportunities and challenges. Rome: FAO.

Food and Agriculture Organizations FAO. 2019. Westlund, L. & Zelasney, J. eds. Securing sustainable small-scale fisheries: sharing good practices from around the world. Fisheries and Aquaculture Technical Paper No. 644. Rome. FAO.

Gabriel, O., K. Lange, E. Dahm, and T. Wend. 2005. Fish catching methods of the world. Blackwell Publishing Ltd.

Garcia, S. M., Kolding, J., Rice, J., Rochet, M. J., Zhou, S., Arimoto, T., ..., and Smith, A. D. M. 2012. Reconsidering the consequences of selective fisheries. Science 335(6072): 1045-1047.

Garrett, A., P. MacMullen, and D. Symes. 2012. Fisheries as learning systems: interactive learning as the basis for improved decision making. Fisheries Research 127 (Supplement C): 182–187. https://doi.org/10.1016/j.fishres.2012.01.014.

Glaser, B.G., and A.L. Strauss. 2017. Discovery of grounded theory: Strategies for qualitative research. Routledge.

Grafton, R. 2005. Social capital and fisheries governance. Ocean & Coastal Management 48: 753–766.

Hammersley, M., and P. Atkinson. 1997. Ethnography: principles in practice. London: Routledge.

Hatcher, A., Jaffry, S., Thébaud, O., and Bennett, E. 2000. Normative and social influences affecting compliance with fishery regulations. Land Economics, 448–461.

Heyman, W.D., and A. Stronza. 2011. South-South exchanges enhance resource management and biodiversity conservation at various scales. Conservation & Society 9 (2): 146–158. https://doi.org/10.4103/0972-4923.83724.

Hunter, E. 2008. Revisiting Ujamaa: Political legitimacy and the construction of community in post-colonial Tanzania. Journal of Eastern African Studies 2 (3): 471–485. https://doi.org/10.1080/17531050802401858.

Ibhawoh, B., and J.I. Dibua. 2003. Deconstructing Ujamaa: The legacy of Julius Nyerere in the quest for social and economic development in Africa. African Journal of Political Science 8 (1): 59–83.

Isaacs, M. 2013. Small-scale fisheries governance and understanding the snoek (thyrsites atun) supply chain in the ocean view fishing community, Western Cape, South Africa. Ecology and Society 18: 17.

Jentoft, S., B.J. McCay, and D.C. Wilson. 1998. Social theory and fisheries co-management. Marine Policy 22 (4–5): 423–436.

Jentoft, S. 2005. Fisheries Co-Management as Empowerment. Marine Policy 29 (1): 1–7.

Lin, N., and M. Dumin. 1986. Access to occupations through social ties. Social Networks 8: 365–385.

Lin, N. 1999. Social network and status attainment. Annual Review of Sociology 25: 467–487.

Luomba, J.R., R. Chuenpagdee, and A.M. Song. 2016. A bottom-up understanding of illegal, unreported, and unregulated fishing in Lake Victoria. Sustainability 8: 1–14. https://doi.org/10.3390/su8101062.

Lynch, A.J., S.J. Cooke, A.M. Deines, S.D. Bower, D.B. Bunnell, I.G. Cowx, and T.D. Beard. 2016. The social, economic, and environmental importance of inland fish and fisheries. Environmental Reviews 121: 115–121. https://doi.org/10.1139/er-2015-0064.

Malleret-King, D. King, A., Manghubhai, S., Tunje, J., Muturi, J., Mueni, E., and Ong'anda, H. 2003. Understanding fisheries associated livelihoods and the constraints to their development in Kenya and Tanzania. FMSP Project 8196. Nairobi.

McClanahan, T. 2007. Management of area and gear in Kenyan coral reefs. In Fisheries management: Progress towards sustainability, ed. T.R. McClanahan and J.C. Castilla, 166–185. London: Basil Blackwell.

McLean, K.A., A. Byanaku, A. Kubikonse, V.T. Showe, S. Katensi, and A.G. Lehman. 2014. Fishing with bed nets on Lake Tanganyika: A randomized survey. Malaria Journal 13: 395.

Medard, M., H. Van Dijk, P. Hebinck, and K. Geheb. 2016. Governance in a beach seine fishery: A case study from Lake Victoria, Tanzania. Maritime Studies, 15(1), 1–15.

Mwaipopo, R.M.N. 2001. The power of meaning: people and the utilization and management of coastal resources in Saadani Village Tanzania. University of Cape Town.

Ndhlovu, N., O. Saito, R. Djalante, and N. Yagi. 2017. Assessing the sensitivity of small-scale fishery groups to climate change in Lake Kariba, Zimbabwe. Sustainability 9: 1–18. https://doi.org/10.3390/su9122209.

Nyerere, J.K. 1968. Uhuru Na Ujamaa (freedom and socialism): A selection from writings and speeches 1965–1967. Oxford University Press.

Ostrom, E. 2000. Social capital: A fad or a fundamental concept. Social Capital: A Multifaceted Perspective 172 (173): 195–198.

Patulny, R.V., and G. Svendsen. 2007. Exploring the social capital grid: Bonding, bridging, qualitative, quantitative. International Journal of Sociology and Social Policy 27: 32–51. https://doi.org/10.1108/01443330710722742.

Paukert, C.P., B.A. Glazer, J.A. Gretchen, B.J. Hansen, I.C. Peter, L.J. Jeffrey, J.S. Brian, E.J. Whitney, and J.A. Lynch. 2016. Adapting inland fisheries management to a changing climate. Fisheries 41: 374–384. https://doi.org/10.1080/03632415.2016.1185009.

Pauy, D., V. Christensen, S. Guenette, T. Pitcher, R.U. Sumaila, C.J. Walters, R. Watson, and D. Zeller. 2002. Towards sustainability in world fisheries. Nature 418: 689–695.

Petit, P., and Shipton, T. 2012. IUU fishing on Lake Tanganyika. Programme for the Implementation of a Regional Fisheries Strategy for the Eastern and Southern Africa and Indian Ocean Region.

Portes, A. 1998. Social capital: Its origins and applications in modern sociology. Annual Review of Sociology 24: 1–24.

Pretty, J. 2003. Social capital and the collective management. Science 302: 1912–1914.

Putnam, R.D. 1993. The prosperous community: social capital and public life. The American Prospect 13(Spring).

Putnam, R.D. 2000. Bowling alone: The collapse and revival of American Community. Chicago: Simon & Schuster.

Rubens, J. 1996. An analysis of the benefits & costs of marine reserve regulations at Diani, Kenya. MSc thesis, unpublished. Newcastle.

Sarch, M.T., and Allison, E.H. 2000. Fluctuating fisheries in Africa's inland waters: well adapted livelihoods, maladapted management. IIFET 2000 Proceedings.

Scott, W. R. (2001). Institutions and organizations second edition Sage Publications. Inc. Thousand Oaks, Calif.

Scott, W.R. 2013. Institutions and organizations, 4th ed. Thousand Oaks: Sage Publications.

Sekhar, N. 2007. Social capital and fisheries management: The case of Chilika Lake in India. Environmental Management 39: 497–505. https://doi.org/10.1007/s00267-006-0183-0.

Signa, D., Tuda, P.M., and Samoilys, M. 2008. Social, economic and environmental impacts of beach seining in Kenya. FAO, CORDIO East Africa, 1–76.

Tissot, B. 2005. Integral marine ecology: Community-based fishery management in Hawaii. World Futures 61 (1): 79–95. https://doi.org/10.1080/02604020590902371.

United Republic of Tanzania (URT). 1997. The United Republic of Tanzania. Ministry of Natural Resources and Tourism: National Fisheries Sector Policy and Strategy Statement.

URT. 2003. The United Republic of Tanzania. Fisheries Act of 2003, Regulations 2003 (22): 144.

Van der Knaap, M., K.I. Katonda, and G. De Graaf. 2014. Lake Tanganyika fisheries frame survey analysis: Assessment of the options for management of the fisheries of Lake Tanganyika. Aquatic Ecosystem Health & Management 17: 4–13. https://doi.org/10.1080/14634988.2014.882733.

Wallner-Hahn, S., F. Molander, G. Gallardo, S. Villasante, J.S. Eklöf, N.S. Jiddawi, and M. de la Torre-Castro. 2016. Destructive gear use in a tropical fishery: Institutional factors influencing the willingness-and capacity to change. Marine Policy 72: 199–210.

Welcomme, R.L., Cowx, I.G., Coates, D., Funge-Smith, S., Halls, A., & Lorenzen, K. (2010). Inland capture fisheries. Philosophical Transactions of the Royal Society B, 365, 2881–2896.

World Bank. 2012. Hidden harvest. The global contribution of capture fisheries. Report No 66469-GLB. Washington, DC. 92 pp.
Additional information
Publisher's note
Springer Nature remains neutral with regard to jurisdictional claims in published maps and institutional affiliations.
About this article
Cite this article
Brehm, J.M., Bulengela, G. & Onyango, P. Beyond rules and regulations: understanding the cultural and social significance of beach seine fishery on Lake Tanganyika, Tanzania. Maritime Studies (2021). https://doi.org/10.1007/s40152-021-00249-8
Received:

Accepted:

Published:
Keywords
Cultural-cognitive

Social capital

Beach seine

Fisheries management

Fisheries policy