Abstract
The roles of women, men, and other family members have changed during the history of Finnish small-scale fisheries. Generally, the most significant unit of the livelihood is the household, but fisheries have been of major importance also in the local community. Cooperation in fisheries has been quite common and in the past local community provided also employees for fish processing factories. Today, many coastal fisher families process their own catches and sell the products directly to consumers in fish marketing events. In this marketing strategy, women are typically in core role, although quite often women's labor can be considered as "invisible work." Today 9% of Finnish small-scale fishers are women. In many cases, fishing is not the only source-generating income in a fisher household, and often the wife of the family earns a steady income that keeps up opportunities to sustain the uncertain fishing livelihood. In our article, we examine women's and men's participation and roles in fisheries households and communities. We also study how these roles have changed over time and in what way are women's and men's contribution represented in statistics, politics and research. The study rests on case analyses and a collection of literature and interviews.
This is a preview of subscription content, log in to check access.
Access options
Buy single article
Instant access to the full article PDF.
US$ 39.95
Price includes VAT for USA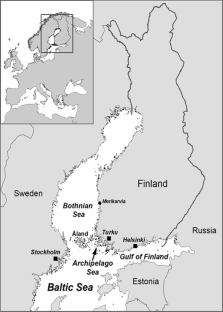 Notes
1.

The term fisherwoman ("fiskekvinna" in Swedish) refers here to women who play an active role in a fishing household.

2.

Fishing activities include fish capturing, processing, marketing, and gear maintenance.

3.

The new Finnish individual transferable quota system applies to trawl fisheries for herring and sprat and to coastal herring trap net fisheries and salmon fisheries. The general principle, including a few exceptions, is that both the use right (share of the total quota) and the annual quota can be sold. New entrants, including fishing household members who have not been registered previously as a fisher, receive a non-transferable quota for a 5-year period.
References
Anttila, Veikko. 1968. Rymättylän talvinuottakalastus muuttuvana elinkeinona 1885–1967. Turku: University of Turku.

Bennett, Elizabeth. 2005. Gender, fisheries and development. Mar Policy 29: 451–459.

Blaikie, Piers M., and H.C. Brookfield. 1987. Land degeneration and society. New York: Methuen.

Brox, Ottar 1966. Hva skjer i Nord-Norge?: en studie i norsk utkantpolitikk. Pax-bøkene; 39 Oslo: Pax.

Cruikshank, Julie. 2005. Do glaciers listen? Local knowledge, colonial encounters and social imagination. Vancouver: UBC Press.

Eklund, Erland. 1994. Kustfiskare och kustfiske i Finland under den industriella epoken. Studier i en yrkesgrupps yttre villkor, sociala skiktning och organisation 1860–1970, 5. Helsinki: SSKH Skrifter.

Elmherst, Rebecca. 2011. Introducing new feminist political ecologies. Geoforum 42 (2): 129–132.

Frangoudes, Katia, Jose J. Pascual-Fernandez, and Begona Marugán-Pintos. 2014. Women's organisation in fisheries and aquaculture in Europe: history and future prospects.

Gerrard, Siri. 1995. When women take the lead: Changing conditions for women's activities, roles and knowledge in North Norwegian fishing communities. Social Science Information, 1995 - journals.sagepub.com.

Jentoft, Svein. 1989. Mor til rors. Organisering av dagliv og yrkesaktivitet I fiskerfamilier. NFFR-rapport II. Norges Fiskerihögskole, Universitet i Tromsø.

Kleiber, Danika, Leila M. Harris, and Amanda C.J. Vincent. 2015. Gender and small-scale fisheries: a case for counting women and beyond. Fish and Fisheries 16: 547–562. https://doi.org/10.1111/faf.12075.

Koralagama, Dilanthi, Joyeeta Gupta, and Nicky Pouw. 2017. Inclusive development from gender perspective in small-scale fisheries. Curr Opin Environ Sustain 24: 1–6.

Mela 2018. MYEL-vakuutus. Kalastaja. https://www.mela.fi/fi/elakevakuutus/myel-vakuutus/kenelle-vakuutus/kalastaja Accessed 20.3.2018.

Munk-Madsen, Eva. 1998. From common property to all male property - quota distribution in Norwegian fishing. In Commons in a cold climate, ed. Svein Jentoft, 145–163. Paris: UNESCO.

Neis, Barbara, Marian Binkley, Siri Gerrard, and Christina Maneschy, eds. 2005. Changing tides: Gender, fisheries and globalization. Fernwood. Canada: Halifax.

Nerdrum, Monica. 1998. Skärgårdskvinnor. Tradition, modernitet och diversitet. In Åbo: Åbo Akademis tryckeri.

Neumann, Rod. 2014. Making political ecology, Routledge, 2014.

Pääkkönen, Mirva, Auli Bläuer, Richard P. Evershed, and Henrik Asplund. 2016. Reconstructing food procurement and processing in early comb ware period through organic residues in early comb and Jäkärlä ware pottery. Fennoscandia Archaeologica XXXIII: 57–75.

Pettersen, Liv Toril. 2000. Household adaptations and gender differences in inshore fishing communities in northern Norway. In Fisheries Dependent Regions, ed. David Symes, 82–91. Oxford: Fishing News Books, Blackwell Science.

Robbins, Paul. 2012. Political ecology: A critical introduction. Oxford: Wiley and Blackwell.

Rocheleau Dianne, Thomas-Slayter Barbara, and Wangari Esther. 1996. Gender and environment: a feminist political ecology perspective. In Feminist political ecology: global issues and local experiences, ed. Dianne Rocheleau, Thomas-Slayter Barbara, and Wangari, 3–25. Routledge.

Salmi, Pekka. 2005. Rural Pluriactivity as a coping strategy in small-scale fisheries. Sociol Rural 45: 22–36.

Salmi, Juhani. 2010. Luvassa navakkaa kalatuulta – mikä vei ammattikalastajat aallon harjalle. In Merikarvia. Kalastusperinteitä ja luontoelämyksiä, ed. Juhani Salmi and Ilona Hankonen, 6–47. Pori: Suomen Ympäristö- ja Terveysalan Kustannus Oy.

Salmi, Pekka. 2015. Constraints and opportunities for small-scale fishing livelihoods in a post-productivist coastal setting. Sociol Rural 55: 258–274.

Salmi, Pekka. 2018. Post-productivist transformation as a challenge for small-scale fisheries: Changing preconditions and adaptation strategies in the Finnish Archipelago Sea Region. Regional Studies in Marine Science 21: 67–73.

Salmi, Pekka, and Juhani Mellanoura. 2018. Finnish small-scale fisheries: marginalisation or revival? In small-scale fisheries in Europe: status, resilience and governance, ed. Jose Pascual Fernandez, Cristina Pita, and Maarten Bavinck. MARE publication series, Springer. In print.

Sonck, Kirsi. 2011. Se on Rymättylän niin vanha perinnehomma toi ammatti – Ympäristön, yhteiskunnan ja paikallisyhteisön vuorovaikutus Rymättylän talvinuottauksen muutoksessa 1880-luvulta 1980-luvulle. Master's thesis, University of Oulu.

Sonck-Rautio, Kirsi. 2017. The Baltic herring as agents in the socio-ecological system in Rymättylä fisheries. In Shared lives of human and animals – Animal agency in the global North, ed. Taina Syrjämaa, and Tuomas Räsänen. Ch. 9. Routledge.

Storå, Nils. 2003. Fiskets Åland och fiskarkulturen. In Åbo: Åbo Akademis tryckeri.

Sundström, Sylvia. 2016. Tillsammans 100 år. Mat till folket Skärgård 39: 8–14.

Talvitie, Leena. 2003. Finnish women of Swedish origin constituted the first fisherwomen associations of Finland. In Women in public space. In Proceedings of Vasa Workshop, Finland 25–27 Sept. 2003, ed. Katia Frangoudes and Sarah Mongruel, 72–76.

van Ginkel, Rob. 2014. A Texel fishing lineage: The social dynamic and economic logic of family firms. Maritime Studies 13: 10.
Acknowledgements
We would like to thank the reviewers for valuable suggestions to strengthen the argument presented in this paper. This article is based upon work from COST Action Oceans Past Platform, supported by COST (European Cooperation in Science and Technology).
Additional information
This paper belongs to Topical Collection (En)Gendering Change in Small-scale Fisheries and Fishing Communities in a Globalized World
About this article
Cite this article
Salmi, P., Sonck-Rautio, K. Invisible work, ignored knowledge? Changing gender roles, division of labor, and household strategies in Finnish small-scale fisheries. Maritime Studies 17, 213–221 (2018). https://doi.org/10.1007/s40152-018-0104-x
Received:

Accepted:

Published:

Issue Date:
Keywords
Coastal fishing

Gender roles

Division of labor

Invisible knowledge

Finland

Small-scale fisheries