Abstract
While the agency of individuals has been identified as a key factor in triggering governance transformations in social-ecological systems, more research attention is needed on how the social position of the actors involved influences these processes of change. Here, we highlight how the unique position of Indigenous women in a recent fishery conflict brought strength to this resource struggle and led to changes in the management of Pacific herring (Clupea pallasii) on the Central Coast of British Columbia, Canada. Through 18 semi-structured interviews with Heiltsuk women and men involved in this fishery conflict, we identified important actions taken by women in the community, which contributed to advancing the preconditions for transformation of the existing governance system. Heiltsuk women took on key leadership roles, increasing social cohesion, facilitating the flow of information, and negotiating among those holding power and conflicting objectives. Viewed through the framework of transformative change in social-ecological systems, women demonstrated strategic agency in challenging colonial governance regimes and catalyzing change. We relate these findings to theoretical understandings of women in environmental justice movements and activism and underscore the importance of Indigenous women as agents of change in their communities and as important actors in fisheries governance transformations. These leadership roles must be recognized and supported to navigate towards natural resource sustainability and social justice, globally, as well as reconciliation for past injustices, nationally.
Access options
Buy single article
Instant access to the full article PDF.
USD 39.95
Price excludes VAT (USA)
Tax calculation will be finalised during checkout.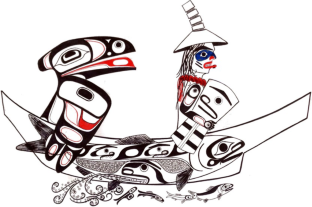 Notes
In this paper, we use the term "Indigenous" to refer to all peoples who trace their ancestry to the original populations of Canada, except when referring to the Canadian legal context (e.g., Aboriginal fishing rights or licenses) or to a specific Indigenous group in Canada (e.g., the Heiltsuk Nation).

"Indian Band" is a legal term used under Canada's Indian Act to describe groups of status Indians. This term was used here in reference to the legislated access by Indigenous peoples to fisheries resources as delineated by Federal fisheries policy at the time.
References
Agarwal, Bina. 2000. Conceptualising environmental collective action: why gender matters. Cambridge Journal of Economics 24: 283–310.

Bell, Shannon Elizabeth, and Yvonne A. Braun. 2010. Coal, identity, and the gendering of environmental justice activism in central appalachia. Gender and Society 24: 794–813.

Bennett, Nathan J., Maery Kaplan-Hallam, Gerry Augustine, Natalie Ban, Dyhia Belhabib, Irene Brueckner-Irwin, Anthony Charles, John Couture, Sondra Eger, Lucia Fanning, Paul Foley, Anne Marie Goodfellow, Larry Greba, Edward Gregr, Don Hall, Sarah Harper, Brandon Maloney, Jim McIsaac, Wanli Ou, Evelyn Pinkerton, Darren Porter, Richard Sparrow, Robert Stephenson, Allison Stocks, U. Rashid Sumaila, Tasha Sutcliffe, and Megan Bailey. 2018. Coastal and Indigenous community access to marine resources and the ocean: a policy imperative for Canada. Marine Policy 87: 186–193.

Brown, F., and Y. K. Brown. 2009. Staying the course, staying alive: coastal First Nations fundamental truths: biodiversity, stewardship and sustainability. Victoria: Biodiversity BC.

Escobar, Arturo. 2006. Difference and conflict in the struggle over natural resources: a political ecology framework. Development 49: 6–13.

Folke, Carl, Stephen R. Carpenter, Brian Walker, Marten Scheffer, and Terry Chapin. 2010. Resilience thinking: integrating resilience, adaptability and transformability. Ecology and Society 15: 20.

Gelcich, Stefan, Terry P. Hughes, Per Olsson, Carl Folke, Omar Defeo, Miriam Fernández, and Simon Foale. 2010. Navigating transformations in governance of Chilean marine coastal resources. PNAS 107: 16794–16799.

Grey, Minnie. 2010. From the tundra to the boardroom to everywhere in between and the changing roles of Inuit women in the Arctic. In Indigenous Women and Feminism, ed. Cheryl Suzack, Shari M. Huhndorf, Jeanne Perreault, and Jean Barman, 21–28. Vancouver: UBC Press.

Harris, Douglas. 2000. Territoriality, Aboriginal Rights, and the Heiltsuk spawn-on-kelp fishery. UBC Law Review 34: 195–238.

Harris, Leila, Jyoti Phartiyal, Dayna Nadine Scott, and Megan Peloso. 2017. Women talking about water. Candian Women's Studies 30: 15–22.

John, Sonja. 2015. Idle No More-indigenous activism and feminism. Theory in Action 8: 38–55.

Jones, Russ, Catherine Rigg, and Evelyn Pinkerton. 2017. Strategies for assertion of conservation and local strategies for assertion of conservation and local management rights: a Haida Gwaii herring story. Marine Policy 80: 154–167.

Kuokkanen, Rauna. 2011. From indigenous economies to market-based self-governance: a feminist political economy analysis. Canadian Journal of Political Science 2: 275–297.

Marshall, Catherine, and Gretchen B. Rossman. 2011. Designing qualitative research. Fifth. Thousand Oaks: SAGE Publications.

Moore, Michele-lee, Ola Tjornbo, Elin Enfors, Corrie Knapp, Jennifer Hodbod, Jacopo A. Baggio, and Albert Norström. 2014. Studying the complexity of change: toward an analytical framework for understanding deliberate social-ecological transformations. Ecology and Society 19: 54.

Newell, Dianne. 1997. Tangled webs of history: Indians and the Law in Canada's Pacific Coast fisheries. 2nd printi. Toronto: University of Toronto Press.

Norman, Emma S. 2017. Standing up for inherent rights: the role of indigenous-led activism in protecting sacred waters and ways of life. Society and Natural Resources 30 (4): 537–553.

Olsson, Per, Lance H. Gunderson, Steve R. Carpenter, Paul Ryan, Louis Lebel, Carl Folke, and C.S. Holling. 2006. Shooting the rapids: navigating transitions to adaptive governance of social-ecological systems. Ecology and Society 11: 18.

Palmater, Pamela D. 2011. Stretched beyond human limits: death by poverty in First Nations. Canadian Review of Social Policy: 112–127.

Pandolfelli, Lauren, Ruth Meinzen-Dick, and Stephan Dohrn. 2008. Gender and collective action: motivations, effectiveness and impact. Journal of International Development 20: 1–11.

Pardo, Mary. 1990. Mexican American women grassroots community activists: " Mothers of East Los Angeles". Frontiers: A Journal of Women Studies 11: 1–7.

Parisi, Laura, and Jeff Corntassel. 2007. In pursuit of self-determination: indigenous women's challenges to traditional diplomatic spaces. Canadian Foreign Policy Journal 13: 81–98.

Polido, Laura, and Devon Peña. 1998. Environmentalism and positionality: the early pesticide campaign of the united farm workers' organizing committee, 1965-71. Race, Class & Gender 6: 33–50.

Sayers, Judith F., Kelly A. MacDonald, Jo-anne Fiske, Melonie Newell, Evelyn George, and Wendy Cornet. 2001. First Nations women, governance and the Indian Act: a collection of policy research reports. Ottawa: Status of Women Canada.

Staeheli, Lynn. 2004. In Mapping women, making politics, ed. Eleonore Kofman and Linda Peake, 1st ed. New York: Routledge.

Tsosie, Rebecca. 2010. Native women and leadership: an ethic of culture and relationship. In Indigenous Women and Feminism, ed. Cheryl Suzack, Shari M. Huhndorf, Jeanne Perreault, and Jean Barman, 29–42. Vancouver: UBC Press.

Udel, Lisa J. 2001. Revision and resistance: the politics of native women's motherwork. Frontiers: A Journal of Women's Studies 22: 43–62.

von der Porten, Suzanne, Dana Lepofsky, Deborah Mcgregor, and Jennifer Silver. 2016. Recommendations for marine herring policy change in Canada: aligning with Indigenous legal and inherent rights. Marine Policy 74: 68–76.

Walker, Brian, C.S. Holling, Stephen R. Carpenter, and Ann Kinzig. 2004. Resilience, adaptability and transformability in social – ecological systems. Ecology and Society 9: 5.

Waterfall, Hilistis Pauline. 1993. Traditional roles of Heiltsuk women in collective decision-making. Waglisla: Report prepared for the Minister of Supply and Services and the Royal Commission on Aboriginal Peoples.

Westermann, Olaf, Jacqueline Ashby, and Jules Pretty. 2005. Gender and social capital: the importance of gender differences for the maturity and effectiveness of natural resource management groups. World Development 33: 1783–1799.

Westley, Frances R., Ola Tjornbo, Lisen Schultz, Per Olsson, Carl Folke, Beatrice Crona, and Örjan Bodin. 2013. A theory of transformative agency in linked social-ecological systems. Ecology and Society 18: 1–27.

Whyte, Kyle Powys. 2014. Indigenous women, climate change impacts and collective action. Hypatia 29: 599–616.
Acknowledgements
We are grateful for the guidance and support received from the Heiltsuk Integrated Resource Management Department on developing this project. This work would also not have been possible without the insights that were generously shared by Heiltsuk women and men over the course of this study. We would also like to thank all those who reviewed this paper and provided valuable feedback.
Funding
This work was supported financially by the Social Sciences and Humanities Research Council of Canada through a Canadian Graduate Doctoral Scholarship to SH and the OceanCanada Partnership led by RS and through a Natural Sciences and Engineering Research Council of Canada Strategic Partnership Grant to AKS.
Ethics declarations
This project was developed with the consent and ongoing input from the Heiltsuk Nation (i.e., from the Heiltsuk Integrated Management Department, the Heiltsuk Tribal Council, and the women and men who participated in this study). Ethics protocols were followed throughout this research, including those set forth by the Heiltsuk Nation, the University of British Columbia, and Simon Fraser University.
Competing interests
The authors declare that they have no competing interests.
Additional information
This paper belongs to Topical Collection (En)Gendering Change in Small-scale Fisheries and Fishing Communities in a Globalized World
About this article
Cite this article
Harper, S., Salomon, A.K., Newell, D. et al. Indigenous women respond to fisheries conflict and catalyze change in governance on Canada's Pacific Coast. Maritime Studies 17, 189–198 (2018). https://doi.org/10.1007/s40152-018-0101-0
Received:

Accepted:

Published:

Issue Date:

DOI: https://doi.org/10.1007/s40152-018-0101-0
Keywords