Abstract
The majority of women involved in Iceland's fisheries sector work in fish processing and have immigrated to Iceland from other countries to work in the industry. Using data collected through interviews and surveys, this paper compares and contrasts the experiences of Icelandic and immigrant women who work in fish processing plants in the Westfjords of Iceland. It shows that Polish women experience a lower job satisfaction than Filipino women. As more women immigrate to places like Iceland to work in fisheries, it is important to understand their roles and perceptions of their jobs, since being satisfied with work can influence overall quality of life.
This is a preview of subscription content, log in to check access.
Access options
Buy single article
Instant access to the full article PDF.
US$ 39.95
Price includes VAT for USA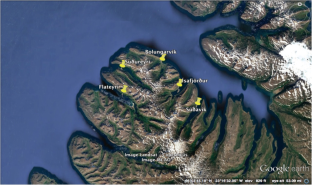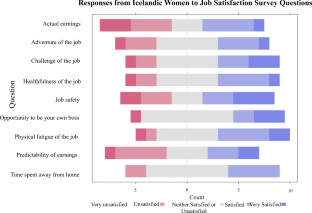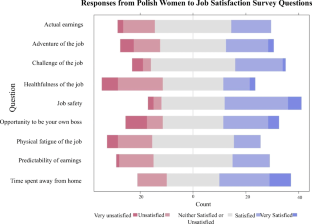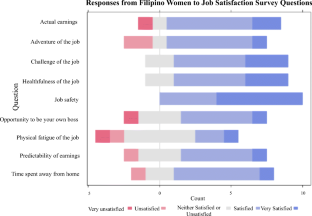 References
Acker, Joan. 2006. Inequality regimes: gender, class, and race in organizations. Gend Soc 20 (4): 441–464. https://doi.org/10.1177/0891243206289499.

Anker, Richard, Helinä Melkas, and Alisa Korten. 2003. Gender-based occupational segregation in the 1990's. InFocus Programme on Promoting the Declaration on Fundamental Principles and Rights at Work. International Labour Office, September 01. http://www.ilo.org/wcmsp5/groups/public/%2D%2D-ed_norm/%2D%2D-declaration/documents/publication/wcms_decl_wp_18_en.pdf.

Bernard, H. Russell. 2006. Research methods in anthropology: qualitative and quantitative approaches. Lanham: AltaMira Press.

Flippen, Chenoa A. 2013. Intersectionality at work: determinants of labor supply among immigrant Latinas. Gend Soc 28 (3): 404–434. https://doi.org/10.1177/0891243213504032.

Fossland, Trine. 2013. Crossing borders – getting work: skilled migrants' gendered labour market participation in Norway. Norsk Geografisk Tidsskrift - Norwegian J Geography 67 (5): 276–283. https://doi.org/10.1080/00291951.2013.847854.

García-Quijano, Carlos G., John J. Poggie, Ana Pitchon, and Miguel H. Del Pozo. 2015. Coastal resource foraging, life satisfaction, and well-being in southeastern Puerto Rico. J Anthropol Res 71 (2): 145–167. https://doi.org/10.3998/jar.0521004.0071.201.

Glenn, Evelyn Nakano. 1992. From servitude to service work: historical continuities in the racial division of paid reproductive labor. Signs 18 (1): 1–43.

Hammersley, Martyn and Paul Atkinson. 2007. Ethnography: principles in practice, 3rd ed. London: Routledge.

Husmo, Marit. 1999. Gender and total quality management: the quality assurance process in Norwegian fish processing. In Global coasts: Life changes, gender challenges, edited by Randi Rønning Balsvik and Siri Gerrard, 11–19. Tromsø, Norway: Kvinnforsk.

Júlíusdóttir, Magnfríður, Unnur Dís Skaptadóttir, and Anna Karlsdóttir. 2013. Gendered migration in turbulent times in Iceland. Norsk Geografisk Tidsskrift - Norwegian J Geography 67 (5): 266–275. https://doi.org/10.1080/00291951.2013.847483.

Kafarowski, Joanna. 2009. 'It's our land too': Inuit women's involvement and representation in Arctic fisheries in Canada. In Gender, Culture and Northern Fisheries, edited by Joanna Kafarowski, 153–170. Edmonton, Alberta: Canadian Circumpolar Institute.

Karlsdóttir, Anna. 2008. Not sure about the shore! Transformation effects of individual transferable quotas on Iceland's fishing economy and communities. In Enclosing the Fisheries: People, Places, and Power, edited by Marie Lowe and Courtney Carothers, 99–117. American Fisheries Society.

Kiaušienė, Ilona, Dalia Štreimikienė, and Dainora Grundey. 2011. On gender stereotyping and employment assimetries. Economics Sociology 4 (2): 84–97. https://doi.org/10.14254/2071-789X.2011/4-2/8.

McDowell, Linda. 2008. Thinking through work: complex inequalities, constructions of difference and trans-national migrants. Prog Hum Geogr 32 (4): 491–507.

Napierała, Joanna, and Anna Wojtynska. 2017. Trapped in migrants' sectors? Polish women in the Icelandic labour market. Int Migr 55 (1): 128–141. https://doi.org/10.1111/imig.12295.

Østlie, Jan-Erik. 2018. Østeuropeere er den perfekte utenlandske arbeider. FriFagbevegelse https://frifagbevegelse.no/nnnarbeideren/osteuropeere-er-den-perfekte-utenlandske-arbeider-6.158.540241.4c6900c968. Retrieved on 26 Aug 2018.

RStudio Team. 2016. RStudio: integrated development for R. RStudio, Inc., Boston, MA. URL http://www.rstudio.com/.

Skaptadóttir, Unnur Dís. 1996. Gender construction and diversity in Icelandic fishing communities. Anthropologica 38 (2): 271–287. https://doi.org/10.2307/25605842.

Skaptadóttir, Unnur Dís. 2004. Responses to global transformations: gender and ethnicity in resource-based localities in Iceland. Polar Record 40 (3): 261–267. https://doi.org/10.1017/S0032247404003663.

Skaptadóttir, Unnur Dís, and Guðbjörg Linda Rafnsdóttir. 2000. Gender construction at work in Icelandic fish plants. NORA - Nordic J Feminist Gender Res 8 (1): 5–16. https://doi.org/10.1080/080387400408026.

Skaptadóttir, Unnur Dís and Anna Wojtynska. 2008. Labour migrants negotiating places and engagements. In Mobility and Place: Enacting Northern European Peripheries, edited by Jørgen Ole Bærenholdt and Brynhild Granås, 115–126. Aldershot, England: Ashgate.

Skaptadóttir, Unnur Dís. 2015. Women and men on the move: from the Philippines to Iceland. In Remapping Gender Place and Mobility. Global Confluences and Local Particularities in Nordic Peripheries. Edited by S.Thidemann Faber and H. Priste Aldershot: Ashgate.

Statistics Iceland. 2016. Population. http://www.statice.is. Retrieved on 19 Oct 2017.
Acknowledgements
The authors would like to thank Margaret Willson and Catherine Chambers for their feedback on the master's thesis from which this data comes. Additionally, the authors would like to thank the participants and all of the people who assisted with the survey translations and data analysis.
Funding
Funding from the Fulbright Student Program provided AY with her living expenses while completing her master's thesis while in Iceland.
Additional information
This paper belongs to Topical Collection (En)Gendering Change in Small-scale Fisheries and Fishing Communities in a Globalized World
About this article
Cite this article
Yingst, A., Skaptadóttir, U.D. Gendered labor in the Icelandic fish processing industry. Maritime Studies 17, 125–132 (2018). https://doi.org/10.1007/s40152-018-0099-3
Received:

Accepted:

Published:

Issue Date:
Keywords
Gender

Iceland

Fish processing

Quality of life