Abstract
Purpose of review
The objective of this article is to review aquatic therapy, a historically effective yet highly underutilized therapeutic modality, in order to demonstrate that it is a valuable therapeutic tool in patients with spinal cord injuries (SCIs) and that it is an intervention that provides an environment of support and resistance which elicits motor performance improvements for patients with SCI.
Recent findings
Aquatic therapy has been shown to improve mobility and quality of life and lessen spasticity and pain. It is highly effective in promoting overall recovery from SCI. Recent research shows that more people with SCI, particularly those who were perhaps previously excluded (colostomy bags, incontinence, mechanical ventilators), can participate in aquatic therapy interventions.
Summary
Although the use of aquatic therapy has been shown to improve function, more research is required to thoroughly investigate it and to develop protocols and safety measures that increase the variety of patients with access to this therapy. Patients with spinal cord dysfunction should be given access to aquatic therapy in their local communities and rehabilitation centers so that the benefits of skilled aquatic-based therapies can be more widely achieved and integrated. Accessible community pools provide a setting for recreation and exercise with family and attendants, thus promoting improvement and maintenance of skills.
Access options
Buy single article
Instant access to the full article PDF.
USD 39.95
Price excludes VAT (USA)
Tax calculation will be finalised during checkout.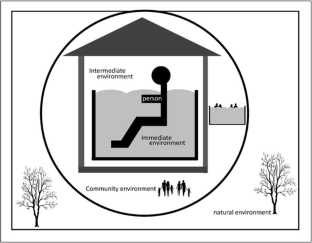 References
Papers of particular interest, published recently, have been highlighted as: •• Of major importance
Hippocrates. On airs, waters, and places. 400 BC. http://classics.mit.edu/Hippocrates/airwatpl.html

Bacci A. De Thermis: Libri Septum: Opus Locupletissimum, Non Solum Medicio Necessarium, Verumetiam Studiosis Variarum Rerum Naturae Perutile. Venetiis: Vincentum Valgrisium, Print; 1571.

Kneipp S. My water cure, as tested through more than thirty years, and described for the healing of diseases and the preservation of health. Edinburgh: William Blackwood & Sons. Translation from the 30th German edition. Full text at Internet Archive (archive.org); 1894.

Stevens S, Morgan D. Guest editorial. Underwater treadmill training in adults with incomplete spinal cord injuries. J Rehabil Res Dev. 2010;47(7):vii–xi.

Stevens SL, Caputo JL, Fuller DK, Morgan DW. Effects of underwater treadmill training on leg strength, balance, and walking performance in adults with incomplete spinal cord injury. J Spinal Cord Med. 2015;38(1):91–101. doi:10.1179/2045772314Y.0000000217.

•• Stevens SL, Morgan DW. Heart rate response during underwater treadmill training in adults with incomplete spinal cord injury. Topics in spinal cord injury rehabilitation, 2015 winter. J Spinal Cord Med. 2015;21(1):40–8. doi:10.1310/sci2101-40. Study highlights heart rate response during aquatic therapy.

•• Zidek K, Srinivasana R. Rehabilitation of a child with a spinal cord injury. Semin Pediatr Neurol. 2003;10(2):140–50. doi:10.1016/S1071-9091(03)00022-6. Study focuses on pediatric population.

Tripp F, Krakow K. Effects of an aquatic therapy approach (Halliwick-Therapy) on functional mobility in subacute stroke patients : a randomized controlled trial. Clin Rehabil. 2014 May;28(5):432–9. doi:10.1177/0269215513504942.

National Spinal Cord Injury Statistical Center. Facts and figures at a glance. Birmingham: University of Alabama at Birmingham; 2016.

Lai C-J, Liu W-Y, Yang T-F, Chen C-L, Wu C-Y, Chan R-C. Pediatric aquatic therapy on motor function and enjoyment in children diagnosed with cerebral palsy of various motor severities. J Child Neurol. 2015;30(2):200–8. doi:10.1177/0883073814535491.

Foley A, Halbert J, Hewitt T, Crotty M. Does hydrotherapy improve strength and physical function in patients with osteoarthritis--a randomised controlled trial comparing a gym based and a hydrotherapy based strengthening programme. Ann Rheum Dis. 2003;62(12):1162–7. doi:10.1136/ARD.2002.005272.

Baena-Beato PÁ, Artero EG, Arroyo-Morales M, Robles-Fuentes A, Gatto-Cardia MC, Delgado-Fernández M. Aquatic therapy improves pain, disability, quality of life, body composition and fitness in sedentary adults with chronic low back pain. A controlled clinical trial. Clin Rehabil. 2014;28(4):350–60. doi:10.1177/0269215513504943.

Warm Springs Historic District: Roosevelt's Little White House State Historic Site and Roosevelt Warm Springs Institute for Rehabilitation. https://www.nps.gov/nr/travel/presidents/roosevelts_little_white_house.html

•• Kesiktas N, Paker N, Yilmaz H. The use of hydrotherapy for the management of spasticity. Neurorehabil Neural Repair. 2004:268–73. doi:10.1177/1545968304270002. Research indicates effectiveness hydrotherapy for reduction of spasticisty.

Becker BE. Aquatic therapy: scientific foundations and clinical rehabilitation applications. PM R. 2009;1(9):859–72. doi:10.1016/j.pmrj.2009.05.017.

Marinho-buzelli AR, Bonnyman AM, Verrier MC. The effects of aquatic therapy on mobility of individuals with neurological diseases: a systematic review. Clin Rehabil. 2015 Aug;29(8):741–51. doi:10.1177/0269215514556297.

Jung J, Chung E, Kim K, Lee BH, Lee J. The effects of aquatic exercise on pulmonary function in patients with spinal cord injury. J Phys Ther Sci. 2014:26(5):707–9. doi:10.1589/jpts.26.707.

Felten-Barentsz K, Haans A, Slutsky A, Heunks L, Hoeven J. Feasibility and safety of hydrotherapy in critically ill ventilated. Am J Respir Crit Care Med. 2015;191(4):476–7. doi:10.1164/rccm.201408-1559LE.

Taylor S. The ventilated patient undergoing hydrotherapy. A case study. Aust Crit Care. 2003;16(3):111–5.

Stiens SA, Biener-Bergman S, Goetz LL. Neurogenic bowel dysfunction after spinal cord injury: clinical evaluation and rehabilitation management. Arch Phys Med Rehab. 1997;78:S86–S102.

Glickman S, Kamm MA. Bowel dysfunction in spinal-cord-injury patients. Lancet. 1996;347(9016):1651–3.

Bejany DE, Chao R, Perito PE, Politano VA. Continent urinary diversion and diverting colostomy in the therapy of non-healing pressure sores in paraplegic patients. Paraplegia. 1993;31(4):242–8. doi:10.1038/sc.1993.43.

Stone JM, Wolfe VA, Nino-Murcia M, Perkash I. Colostomy as treatment for complications of spinal cord injury. Arch Phys Med Rehabil. 1990;71(7):514–8.

Krassioukov A, Eng JJ, Claxton G, Sakakibara BM, Shum S. Neurogenic bowel management after spinal cord injury: a systematic review of the evidence. Spinal Cord. 2010;48(10):718–33. doi:10.1038/sc.2010.14. Review

Recio AC, Cabahug P. Safety of aquatic therapy for adults with complex medical conditions among chronic spinal cord injury. 2016 ASCIP Annual Meeting, Nashville; 2016. p. 568–9.

Stiens SA, Shamberg S, Shamberg A, Guistini A. Environmental barriers: solutions to participation, collaboration and togetherness. In: O'Young BJ, Young MA, Stiens SA, editors. Physical medicine and rehabilitation secrets. 3rd ed. St Louis: Mosby; 2007. pp. 76–85.

Stiens SA, O'Young BJ, Young MA. Person-centered rehabilitation: interdisciplinary intervention to enhance patient enablement, physical medicine and rehabilitation secrets. In: O'Young BJ, Young MA, Stiens SA, editors. Physical medicine and rehabilitation secrets. 3rd ed. St Louis: Mosby; 2007. pp. 118–25.
Acknowledgments
The authors thank Amy Kakitis-Fawley and Gerald M. Koller for their invaluable input and support. The authors also thank the Hugo W. Moser Research Institute at Kennedy Krieger, Kennedy Krieger Institute Aquatics Program, the Virginia and Lee Muhlhofer Fund, the VA Puget Sound Healthcare System Library, the VA Puget Sound Healthcare System Medical Media Library, and the SCI Therapy Department.
Ethics declarations
Conflict of Interest
Albert C. Recio, Steven A. Stiens, and Eva Kubrova have no disclosures to declare.
Human and Animal Rights and Informed Consent
This article does not contain any studies with human or animal subjects performed by any of the authors.
Additional information
This article is part of the Topical Collection on Spinal Cord Injury Rehabilitation
About this article
Cite this article
Recio, A.C., Stiens, S.A. & Kubrova, E. Aquatic-Based Therapy in Spinal Cord Injury Rehabilitation: Effective Yet Underutilized. Curr Phys Med Rehabil Rep 5, 108–112 (2017). https://doi.org/10.1007/s40141-017-0158-5
Published:

Issue Date:

DOI: https://doi.org/10.1007/s40141-017-0158-5
Keywords
Aquatic therapy

Hydrotherapy

Spinal cord injury

Rehabilitation

Spasticity

Rehabilitative intervention

Environment

Disablement

Disability

Community

Reintegration