Abstract
Purpose of Review
This review summarizes refractive surgery options in the pediatric population. It addresses treatment for children with refractive amblyopia unamenable to spectacles and contact lenses. Procedures discussed include laser refractive surgery, phakic intraocular lenses (pIOL), and clear lens exchange. The review also discusses advancements in the treatment of pediatric keratoconus: corneal crosslinking and corneal intrastromal ring segments, both of which can lead to improvements in best corrected visual acuity (BCVA).
Recent Findings
While off label, refractive surgery procedures such as laser refractive surgery, pIOLs, and clear lens exchange can be used in amblyopic eyes, resistant to traditional therapy, to improve BCVA and stereopsis. Pediatric corneal crosslinking (CXL), also off label, has led to improvements in keratometry values and BCVA in this vulnerable population.
Summary
Refractive surgery is beneficial to a subset of children who would otherwise develop dense amblyopia in the setting of difficulty with traditional therapies. While vision may ultimately be limited by a number of factors, including amblyopia, refractive surgery can maximize visual potential. CXL is of clear benefit to children with keratoconus, who are more likely to progress and ultimately need a corneal transplant than adults with keratoconus. There are unique considerations for the pediatric population in both clinical and surgical management and these should be discussed with patients and their families.
Access options
Buy single article
Instant access to the full article PDF.
USD 39.95
Price excludes VAT (USA)
Tax calculation will be finalised during checkout.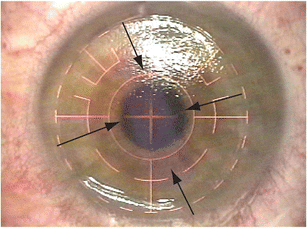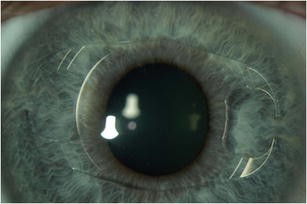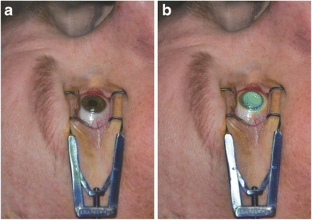 References
Papers of particular interest, published recently, have been highlighted as: • Of importance ••Of major importance
Singh D. Photorefractive keratectomy in pediatric patients. J Cataract Refract Surg. 1995;21(6):630–2.

Stahl ED. Pediatric refractive surgery. Pediatr Clin N Am. 2014;61(3):519–27.

Simons K. Amblyopia characterization, treatment, and prophylaxis. Surv Ophthalmol. 2005;50(2):123–66.

Hoeg TB, Moldow B, Ellervik C, Klemp K, Erngaard D, la Cour M, et al. Danish Rural Eye Study: the association of preschool vision screening with the prevalence of amblyopia. Acta Ophthalmol. 2015;93(4):322–9.

Weakley DR Jr, Birch E, Kip K. The role of anisometropia in the development of accommodative esotropia. J AAPOS. 2001;5(3):153–7.

• Emara KE, Al Abdulsalam O, Al HA. Implantation of spherical and toric copolymer phackic intraocular lens to manage amblyopia due to anisometropic hyperopia and myopia in pediatric patients. J Cataract Refract Surg. 2015;41(11):2458–65. This case series describes placement of both hyperopic and myopic pIOLs in spherical and toric varieties in children for refractory amblyopia due to animsometropic hyperopia or myopia. The authors found improvement in mean BCVA without serious complications

Wu C, Hunter DG. Amblyopia: diagnostic and therapeutic options. Am J Ophthalmol. 2006;141(1):175–84.

Cobb CJ, Russell K, Cox A, MacEwen CJ. Factors influencing visual outcome in anisometropic amblyopes. Br J Ophthalmol. 2002;86(11):1278–81.

Tychsen L. Refractive surgery for special needs children. Arch Ophthalmol. 2009;127(6):810–3.

Stahl ED. Current thoughts in pediatric refractive surgery. J Pediatr Ophthalmol Strabismus. 2008;45(6):331–7. quiz 8–9

Daoud YJ, Hutchinson A, Wallace DK, Song J, Kim T. Refractive surgery in children: treatment options, outcomes, and controversies. Am J Ophthalmol. 2009;147(4):573–82. e2

Tychsen L. Refractive surgery for children: excimer laser, phakic intraocular lens, and clear lens extraction. Curr Opin Ophthalmol. 2008;19(4):342–8.

Paysse EA, Tychsen L, Stahl E. Pediatric refractive surgery: corneal and intraocular techniques and beyond. J AAPOS. 2012;16(3):291–7.

Tychsen L, Packwood E, Hoekel J, Lueder G. Refractive surgery for high bilateral myopia in children with neurobehavioral disorders: 1. Clear lens extraction and refractive lens exchange. J AAPOS. 2006;10(4):357–63.

Paysse EA, Coats DK, Hussein MA, Hamill MB, Koch DD. Long-term outcomes of photorefractive keratectomy for anisometropic amblyopia in children. Ophthalmology. 2006;113(2):169–76.

Reeves SW, Stinnett S, Adelman RA, Afshari NA. Risk factors for progression to penetrating keratoplasty in patients with keratoconus. Am J Ophthalmol. 2005;140(4):607–11.

Tychsen L, Packwood E, Berdy G. Correction of large amblyopiogenic refractive errors in children using the excimer laser. J AAPOS. 2005;9(3):224–33.

Yin ZQ, Wang H, Yu T, Ren Q, Chen L. Facilitation of amblyopia management by laser in situ keratomileusis in high anisometropic hyperopic and myopic children. J AAPOS. 2007;11(6):571–6.

Ghanem AA, Moad AI, Nematallah EH, El-Adawy IT, Anwar GM. Laser in situ keratomileusis for treated myopic anisometropic amblyopia in children. Saudi J Ophthalmol. 2010;24(1):3–8.

Dvali ML, Tsintsadze NA, Mirtskhulava SI. Features of hyperopic LASIK in children. J Refract Surg. 2005;21(5 Suppl):S614–6.

Alio JL, Wolter NV, Pinero DP, Amparo F, Sari ES, Cankaya C, et al. Pediatric refractive surgery and its role in the treatment of amblyopia: meta-analysis of the peer-reviewed literature. J Refract Surg. 2011;27(5):364–74.

Autrata R, Rehurek J. Laser-assisted subepithelial keratectomy and photorefractive keratectomy versus conventional treatment of myopic anisometropic amblyopia in children. J Cataract Refract Surg. 2004;30(1):74–84.

Mathers WD, Fraunfelder FW, Rich LF. Risk of Lasik surgery vs contact lenses. Arch Ophthalmol. 2006;124(10):1510–1.

Brugnoli de Pagano OM, Pagano GL. Laser in situ keratomileusis for the treatment of refractive accommodative esotropia. Ophthalmology. 2012;119(1):159–63.

Hutchinson AK, Serafino M, Nucci P. Photorefractive keratectomy for the treatment of purely refractive accommodative esotropia: 6 years' experience. Br J Ophthalmol. 2010;94(2):236–40.

• Shi M, Jiang H, Niu X, Dai H, Ye Y. Hyperopic corneal refractive surgery in patients with accommodative esotropia and amblyopia. J AAPOS. 2014;18(4):316–20. The authors utilized laser refractive surgery for the treatment of accomodative esotropia and amblyopia in the setting of hyperopia. They found an improvement in alignment, uncorrected visual acuity, and stereopsis following treatment.

Magli A, Iovine A, Gagliardi V, Fimiani F, Nucci P. LASIK and PRK in refractive accommodative esotropia: a retrospective study on 20 adolescent and adult patients. Eur J Ophthalmol. 2009;19(2):188–95.

Crawford CM, Frazier TC, Torres MF, Arnold RW, Mazzoli RA, WRT R. Pediatric PRK (PhotoRefractive Keratectomy) with Mitomycin C (MCC) for persistent anisometropic amblyopia. A case report. Binocul Vis Strabolog Q Simms Romano. 2012;27(4):233–4.

Randleman JB, Woodward M, Lynn MJ, Stulting RD. Risk assessment for ectasia after corneal refractive surgery. Ophthalmology. 2008;115(1):37–50.

Brown SM. Pediatric refractive surgery. Arch Ophthalmol. 2009;127(6):807–9.

Knox Cartwright NE, Tyrer JR, Marshall J. Age-related differences in the elasticity of the human cornea. Invest Ophthalmol Vis Sci. 2011;52(7):4324–9.

Worst JG, van der Veen G, Los LI. Refractive surgery for high myopia. The worst-Fechner biconcave iris claw lens. Doc Ophthalmol. 1990;75(3–4):335–41.

Lesueur LC, Arne JL. Phakic posterior chamber lens implantation in children with high myopia. J Cataract Refract Surg. 1999;25(12):1571–5.

Barsam A, Allan BD. Excimer laser refractive surgery versus phakic intraocular lenses for the correction of moderate to high myopia. Cochrane Database Syst Rev. 2014;6:CD007679.

Pirouzian A, Ip KC, O'Halloran HS. Phakic anterior chamber intraocular lens (Verisysee) implantation in children for treatment of severe ansiometropia myopia and amblyopia: six-month pilot clincial trial and review of literature. Clin Ophthalmol. 2009;3:367–71.

•• Tychsen L, Faron N, Hoekel J. Phakic intraocular collamer lens (Visian ICL) implantation for correction of myopia in spectacle-aversive special needs children. Am J Ophthalmol. 2017;175:77–86. This prospective cohort study found that placement of a pIOL (Visian ICL) in special needs children with moderate to high myopia led to significantly improved vision. 85% of children reported enhanced visual awareness, attentiveness or social interactions

Althomali TA. Posterior chamber toric phakic IOL implantation for the management of pediatric anisometropic amblyopia. J Refract Surg. 2013;29(6):396–400.

Schallhorn S, Tanzer D, Sanders DR, Sanders ML. Randomized prospective comparison of visian toric implantable collamer lens and conventional photorefractive keratectomy for moderate to high myopic astigmatism. J Refract Surg. 2007;23(9):853–67.

Pirouzian A, Ip KC. Anterior chamber phakic intraocular lens implantation in children to treat severe anisometropic myopia and amblyopia: 3-year clinical results. J Cataract Refract Surg. 2010;36(9):1486–93.

Zhang J, Li JR, Chen ZD, Yu MB, Yu KM. Phakic posterior chamber intraocular lens for unilateral high myopic amblyopia in Chinese pediatric patients. Int J Ophthalmol. 2016;9(12):1790–7.

Pirouzian A. Pediatric phakic intraocular lens surgery: review of clinical studies. Curr Opin Ophthalmol. 2010;21(4):249–54.

Fink AM, Gore C, Rosen E. Cataract development after implantation of the Staar Collamer posterior chamber phakic lens. J Cataract Refract Surg. 1999;25(2):278–82.

Choi KH, Chung SE, Chung TY, Chung ES. Ultrasound biomicroscopy for determining visian implantable contact lens length in phakic IOL implantation. J Refract Surg. 2007;23(4):362–7.

Huseynova T, Ozaki S, Ishizuka T, Mita M, Tomita M. Comparative study of 2 types of implantable collamer lenses, 1 with and 1 without a central artificial hole. Am J Ophthalmol. 2014;157(6):1136–43.

Saxena R, Boekhoorn SS, Mulder PG, Noordzij B, van Rij G, Luyten GP. Long-term follow-up of endothelial cell change after Artisan phakic intraocular lens implantation. Ophthalmology. 2008;115(4):608–13. e1

Ioannidis AS, Speedwell L, Nischal KK. Unilateral keratoconus in a child with chronic and persistent eye rubbing. Am J Ophthalmol. 2005;139(2):356–7.

Basti S, Aasuri MK, Reddy S, Reddy S, Rao GN. Prospective evaluation of corneal endothelial cell loss after pediatric cataract surgery. J Cataract Refract Surg. 1998;24(11):1469–73.

Urban M, Wojtkielewicz K, Glowinska B, Peczynska J. Soluble thrombomodulin—a molecular marker of endothelial cell injury in children and adolescents with obesity. Endokrynol Diabetol Chor Przemiany Materii Wieku Rozw. 2005;11(2):73–7.

Tychsen L, Hoekel J, Ghasia F, Yoon-Huang G. Phakic intraocular lens correction of high ametropia in children with neurobehavioral disorders. J AAPOS. 2008;12(3):282–9.

Martinez-Castillo V, Boixadera A, Verdugo A, Elies D, Coret A, Garcia-Arumi J. Rhegmatogenous retinal detachment in phakic eyes after posterior chamber phakic intraocular lens implantation for severe myopia. Ophthalmology. 2005;112(4):580–5.

Eissa SA. Management of pseudophakic myopic anisometropic amblyopia with piggyback Visian(R) implantable collamer lens. Acta Ophthalmol. 2017;95(2):188–93.

Ali A, Packwood E, Lueder G, Tychsen L. Unilateral lens extraction for high anisometropic myopia in children and adolescents. J AAPOS. 2007;11(2):153–8.

Kent D, Pennie F, Laws D, White S, Clark D. The influence of retinopathy of prematurity on ocular growth. Eye (Lond). 2000;14(Pt 1):23–9.

Ravalico G, Michieli C, Vattovani O, Tognetto D. Retinal detachment after cataract extraction and refractive lens exchange in highly myopic patients. J Cataract Refract Surg. 2003;29(1):39–44.

Neuhann IM, Neuhann TF, Heimann H, Schmickler S, Gerl RH, Foerster MH. Retinal detachment after phacoemulsification in high myopia: analysis of 2356 cases. J Cataract Refract Surg. 2008;34(10):1644–57.

• Kraus CL, Trivedi RH, Wilson ME. Intraocular lens exchange for high myopia in pseudophakic children. Eye (Lond). 2016;30(9):1199–203. This study looked at factors leading to IOL exchange in the setting of myopic regression in pseudophakic children. Pseudophakic eyes and younger patients had greater AL elongation than phakic eyes

• Ram J, Agarwal A, Kumar J, Gupta A. Bilateral implantation of multifocal versus monofocal intraocular lens in children above 5 years of age. Graefes Arch Clin Exp Ophthalmol. 2014;252(3):441–7. The authors found that children with bilaterally implanted multifocal IOLs had better stereopsis and were more likely to be spectacle independent than patients with monofocal intraocular lenses.

McGhee CN, Kim BZ, Wilson PJ. Contemporary treatment paradigms in keratoconus. Cornea. 2015;34(Suppl 10):S16–23.

Leoni-Mesplie S, Mortemousque B, Touboul D, Malet F, Praud D, Mesplie N, et al. Scalability and severity of keratoconus in children. Am J Ophthalmol. 2012;154(1):56–62. e1

Ertan A, Muftuoglu O. Keratoconus clinical findings according to different age and gender groups. Cornea. 2008;27(10):1109–13.

Al Suhaibani AH, Al-Rajhi AA, Al-Motowa S, Wagoner MD. Inverse relationship between age and severity and sequelae of acute corneal hydrops associated with keratoconus. Br J Ophthalmol. 2007;91(7):984–5.

• Hamilton A, Wong S, Carley F, Chaudhry N, Biswas S. Tomographic indices as possible risk factors for progression in pediatric keratoconus. J AAPOS. 2016;20(6):523–6. This study looked at corneal tomographic indices to predict keratoconus progression in children and found that thinner corneal thickness, higher central corneal keratometry values and higher maximum central posterior electation were risk factors for faster rates of progressive corneal thinning

Wollensak G, Spoerl E, Seiler T. Riboflavin/ultraviolet-a-induced collagen crosslinking for the treatment of keratoconus. Am J Ophthalmol. 2003;135(5):620–7.

• Magli A, Chiariello Vecchio E, Carelli R, Piozzi E, Di Landro F, Troisi S. Pediatric keratoconus and iontophoretic corneal crosslinking: refractive and topographic evidence in patients underwent general and topical anesthesia, 18 months of follow-up. Int Ophthalmol. 2016;36(4):585–90. The authors used iontophoresis with transepithelial corneal crosslinking for improved penetration in a pediatric population. They found a stabilization of visual acuity and Kmax

•• Soeters N, van der Valk R, Tahzib NG. Corneal cross-linking for treatment of progressive keratoconus in various age groups. J Refract Surg. 2014;30(7):454–60. This paper investigates the effect of CXL in three different age groups: pediatric patients, adolescent patients, and adults. The pediatric group showed the greatest effect of corneal flattening and improvement in corrected distance acuity following CXL. The pediatric cones were also more centrally located compared to the other two groups

Caporossi A, Mazzotta C, Baiocchi S, Caporossi T, Denaro R, Balestrazzi A. Riboflavin-UVA-induced corneal collagen cross-linking in pediatric patients. Cornea. 2012;31(3):227–31.

Vinciguerra P, Albe E, Frueh BE, Trazza S, Epstein D. Two-year corneal cross-linking results in patients younger than 18 years with documented progressive keratoconus. Am J Ophthalmol. 2012;154(3):520–6.

Chatzis N, Hafezi F. Progression of keratoconus and efficacy of pediatric [corrected] corneal collagen cross-linking in children and adolescents. J Refract Surg. 2012;28(11):753–8.

Arora R, Gupta D, Goyal JL, Jain P. Results of corneal collagen cross-linking in pediatric patients. J Refract Surg. 2012;28(11):759–62.

Ucakhan OO, Bayraktutar BN, Saglik A. Pediatric corneal collagen cross-linking: long-term follow-up of visual, refractive, and topographic outcomes. Cornea. 2016;35(2):162–8.

Godefrooij DA, Soeters N, Imhof SM, Wisse RP. Corneal cross-linking for pediatric keratoconus: long-term results. Cornea. 2016;35(7):954–8.

Badawi AE. Accelerated corneal collagen cross-linking in pediatric keratoconus: one year study. Saudi J Ophthalmol. 2017;31(1):11–8.

Choi M, Kim J, Kim EK, Seo KY, Kim TI. Comparison of the conventional Dresden protocol and accelerated protocol with higher ultraviolet intensity in corneal collagen cross-linking for keratoconus. Cornea. 2017;36(5):523–9.

• Ozgurhan EB, Kara N, Cankaya KI, Kurt T, Demirok A. Accelerated corneal cross-linking in pediatric patients with keratoconus: 24-month outcomes. J Refract Surg. 2014;30(12):843–9. The authors use an accelerated CXL protocol to treat keratoconus in children. They found that the accelerated protocol halted progression and that visual acuity, keratometric values and corneal aberations improved

•• Buzzonetti L, Petrocelli G, Valente P, Iarossi G, Ardia R, Petroni S. Iontophoretic transepithelial corneal cross-linking to halt keratoconus in pediatric cases: 15-month follow-up. Cornea. 2015;34(5):512–5. This study used iontophoretic transepithelial crosslinking in children and found that the BCVA improved after treatment, but the K readings and HOA showed significant worsening

Caporossi A, Mazzotta C, Paradiso AL, Baiocchi S, Marigliani D, Caporossi T. Transepithelial corneal collagen crosslinking for progressive keratoconus: 24-month clinical results. J Cataract Refract Surg. 2013;39(8):1157–63.

Shetty R, Kurian M, Anand D, Mhaske P, Narayana KM, Shetty BK. Intacs in advanced keratoconus. Cornea. 2008;27(9):1022–9.

Khan MI, Muhtaseb M. Intrastromal corneal ring segments for bilateral keratoconus in an 11-year-old boy. J Cataract Refract Surg. 2011;37(1):201–5.

• Vega-Estrada A, Alio JL, Plaza-Puche AB. Keratoconus progression after intrastromal corneal ring segment implantation in young patients: five-year follow-up. J Cataract Refract Surg. 2015;41(6):1145–52. While the intrastromal corneal ring segments significantly improved the visual, refractive and topographic parameters initially in young patients with keratoconus, at five year follow up keratoconus was found to progress

•• Abdelmassih Y, El-Khoury S, Dirani A, Antonios R, Fadlallah A, Cherfan CG, et al. Safety and Efficacy of Sequential Intracorneal Ring Segment Implantation and Crosslinking in Pediatric Keratoconus. Am J Ophthalmol. 2017; This series reviewed 17 eyes of 12 patients who received intracorneal ring segments followed by crosslinking for keratoconus. Refractive measures including keratometry and visual acuity improved. The combined procedure prevented keratoconus progression at 4-year follow-up.
Ethics declarations
Conflict of Interest
Danielle Trief and Leejee Suh declare no conflict of interest.
Human and Animal Rights and Informed Consent
This article does not contain any studies with human or animal subjects performed by any of the authors.
Additional information
This article is part of the Topical Collection on Refractive Surgery: From Laser to Intraocular Lenses
About this article
Cite this article
Trief, D., Suh, L.H. Refractive Surgery in Pediatric Patients. Curr Ophthalmol Rep 5, 216–224 (2017). https://doi.org/10.1007/s40135-017-0147-y
Published:

Issue Date:

DOI: https://doi.org/10.1007/s40135-017-0147-y
Keywords