Abstract
Purpose of Review
This article reviews the diagnosis, evaluation, pre-intervention preparation, and endoscopic management of pediatric foreign body ingestion, which is a commonly encountered problem that may present a challenge for healthcare providers and has a potential for significant morbidity and mortality.
Recent Findings
While the lack of randomized controlled trials in this area remains, recent literature has shed light on new imaging methods to localize foreign bodies and evaluate for complications, new types of foreign body ingestions, and updated management paradigms.
Summary
Pediatric foreign body ingestions should be treated as emergencies. If clinically indicated, endoscopy has been shown to be safe, successful, and cost-effective with low rates of complication. Management depends on the size, location, and type of foreign body ingested. Development of clinical pathways for management of foreign body ingestion can be a useful tool for this patient population.
Access options
Buy single article
Instant access to the full article PDF.
US$ 39.95
Tax calculation will be finalised during checkout.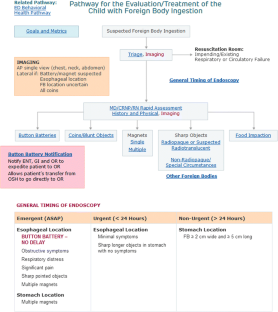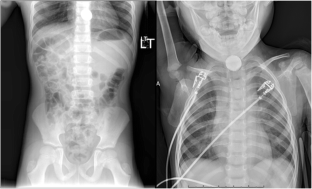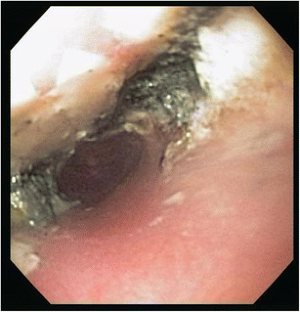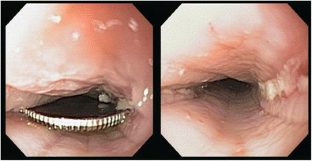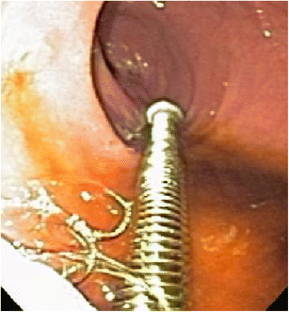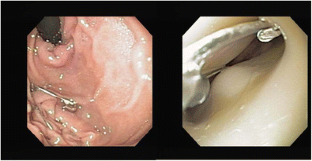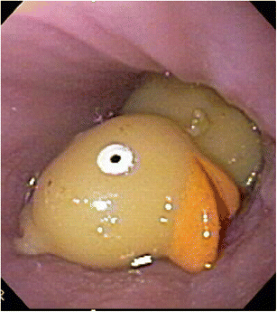 References
Papers of particular interest, published recently, have been highlighted as: • Of importance •• Of major importance
1.

Gummin DD, Mowry JB, Spyker DE, Fraser MO, Banner W. 2016 Annual report of the American Association of Poison Control Centers' National Poison Data System (NPDS): 34th annual report, Clin Toxicol 2017.

2.

• Wright CC, Closson FT. Updates in pediatric gastrointestinal foreign bodies. Pediatr Clin N Am. 2013;60:1221–39. This comprehensive review shed light on major updates in the field of pediatric foreign body ingestion.

3.

Kurowski JA, Kay M. Caustic ingestions and foreign body ingestions in pediatric patients. Pediatr Clin N Am. 2017;64:507–24.

4.

• Pfau PR. Removal and Management of Esophageal Foreign Bodies. Tech Gastrointest Endosc. 2014;16:32–9. This review focused on actual techniques to diagnose and treat foreign body ingestion.

5.

Geng C, Li X, Luo R, Cai L, Lei X, Wang C. Endoscopic management of foreign bodies in the upper gastrointestinal tract: a retrospective study of 1294 cases. Scand J Gastroenterol. 2017;52:1286–91.

6.

Sugawa C, Ono H, Taleb M, Lucas CE. Endoscopic management of foreign bodies in the upper gastrointestinal tract: a review. World J Gastrointest Endosc. 2014;6:475–81.

7.

Tringali A, Thomson M, Dumonceau JM, Tavares M, Tabbers MM, Furlano R, et al. Pediatric gastrointestinal endoscopy: European Society of Gastrointestinal Endoscopy and European Society for Paediatric Gastroenterology Hepatology and Nutrition Guideline Executive summary. Endoscopy. 2017;49:83–91.

8.

Bodwin RP, Weant KA, Justice SB, Spencer MT, Acquisto NM. Effectiveness of glucagon in relieving esophageal foreign body impaction: a multicenter study. Am J Emerg Med. 2016;34:1049–52.

9.

•• Sahn B, Mamula P, Henretig F, Collins J, Sobol S, Ford C. Pathway for the evaluation/treatment of the child with foreign body ingestion. Children's Hospital of Philadelphia Clinical Pathway; 2013. This clinical pathway provides an evaluation and treatment algorithm for foreign body ingestion based on current literature and expert opinion.

10.

Kay M, Wyllie R. Pediatric foreign bodies and their management. Curr Gastroenterol Rep. 2005;7:212–8.

11.

Olives JP. Ingested foreign bodies. In: Winter H, Murphy M, Mougenot JF, Cadrenal S, editors. Pediatric Gastrointestinal Endoscopy: Textbook and Atlas. BC Decker; 2006.

12.

• Leinwand K, Brumbaugh DE, Kramer RE. Button battery ingestion in children: a paradigm for management of severe pediatric foreign body ingestions. Gastrointest Endosc Clin N Am. 2016;26:99–118. This case series outlines the varying presentation and dangers of button battery ingestion with insight on management conundrums.

13.

Eliason MJ, Melzer JM, Winters JR, Gallagher TQ. Identifying predictive factors for long-term complications following button battery impactions: a case series and literature review. Int J Pediatr Otorhinolaryngol. 2016;87:198–202.

14.

Hosokawa T, Yamada Y, Sato Y, Tanami Y, Nanbu R, Hagiwara S, et al. Role of sonography for evaluation of gastrointestinal foreign bodies. J Ultrasound Med. 2016;35:2723–32.

15.

•• Kramer RE, Lerner DG, Lin T, Manfredi M, Shah M, Stephen TC, et al. Management of ingested foreign bodies in children: a clinical report of the NASPGHAN Endoscopy Committee. J Pediatr Gastroenterol Nutr. 2015;60:562–74. Current NASPGHAN guidelines that outline the clinical approach to pediatric foreign body ingestion.

16.

Katsinelos P, Kountouras J, Paroutoglou G, Zavos C, Mimidis K, Chatzimavroudis G. Endoscopic techniques and management of foreign body ingestion and food bolus impaction in the upper gastrointestinal tract: a retrospective analysis of 139 cases. J Clin Gastroenterol. 2006;40:784–9.

17.

Li ZS, Sun ZX, Zou DW, Xu GM, Wu RP, Liao Z. Endoscopic management of foreign bodies in the upper-GI tract: experience with 1088 cases in China. Gastrointest Endosc. 2006;64:485–92.

18.

Jatana KR, Litovitz T, Reilly JS, Koltai PJ, Rider G, Jacobs IN. Pediatric button battery injuries: 2013 task force update. Int J Pediatr Otorhinolaryngol. 2013(77):1392–9.

19.

• Koo J, Tamura DY. Fidget spinner battery-LED unit ingestion in a 13-month-old boy. Clin Pediatr. 2017;1–4. Case reporting highlighting an emerging form of button battery ingestion.

20.

• Rosenfield D, Strickland M, Hepburn CM. After the recall: reexamining multiple magnet ingestion at a large pediatric hospital. J Pediatr. 2017;186:78–81. Retrospective chart review exhibiting effectiveness of magnet recall furthering stressing the importance of continued advocacy for this patient population.

21.

Zamary KR, Davis JW, Ament EE, Dirks RC, Garry JE. This too shall pass: a study of ingested sharp foreign bodies. J Trauma Acute Care Surg. 2017;82:150–5.

22.

Poulose BK, Ponsky JL. Approach to gastrointestinal foreign bodies. In: Classen M, Tytgat G, Lightdale CJ, Meining A, editors. Gastroenterological endoscopy. TPS, 2010.

23.

Sjogren PP, Skarda DE, Park AH. Upper aerodigestive injuries from detergent ingestion in children. Laryngoscope. 2017;127:509–12.

24.

Smith E, Liebelt E, Noguiera J. Laundry detergent pod ingestions: is there a need for endoscopy? J Med Toxicol. 2014;10:286–91.
Ethics declarations
Conflict of Interest
The authors declare that they have no conflicts of interest.
Human and Animal Rights and Informed Consent
This article does not contain any studies with human or animal subjects performed by any of the authors.
Additional information
This article is part of the Topical Collection on Gastrology
About this article
Cite this article
Shah, A., Mamula, P. Foreign Body Ingestions: Approach to Management. Curr Pediatr Rep 6, 57–66 (2018). https://doi.org/10.1007/s40124-018-0157-8
Keywords
Foreign body ingestion

Button battery

Magnet

Fidget spinner

Food impaction

Clinical pathway