Abstract
We propose creating and maintaining records of engagement and decision-making (RoED) to help us and our communities better understand ourselves, our goals, our decisions, and the dynamic systems in which we all live. The purpose of RoED is to go well beyond noting that dialogue occurred or a decision was reached. The records should, in ways appropriate to the context and participants, document interactions and note biases, beliefs, emotions, behaviors, norms, and values. These crucial aspects are generally absent in academic papers and formal reports, yet they always play a role in decision-making processes. While not a panacea for addressing critical biophysical and social challenges, we propose that a comprehensive framework for promoting realistic, legitimate and inclusive engagement could enhance trust, establish institutional memory, and when and where appropriate, ensure greater transparency. The aim is to create and maintain RoED to collect significant information and share insights from multi-stakeholder decision-making processes from diverse institutions, contexts, and disciplinary domains. In the long-term RoED could promote more effective adaptive management or governance approaches. This paper describes an exploratory phase intended to catalyze collaborative efforts worldwide.
Access options
Buy single article
Instant access to the full article PDF.
US$ 39.95
Tax calculation will be finalised during checkout.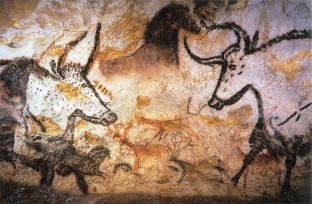 References
Arnstein SR (1969) A ladder of citizen participation. AIP J 35(4):216–224

Bajcsy R, Aloimonos Y, Tsotos JK (2018) Revisiting active perception. Auto Robot 42:177–196

Becker E (2012) Social-ecological systems as epistemic objects. In: Glaser M, Krause G, Ratter BM, Welp M (eds) Human–nature interactions in the anthropocene: potentials of social-ecological systems analysis, chapter 3. Routledge, Abingdon, pp 37–59

Bednarek AT, Wyborn C, Cvitanovic C et al (2018) Boundary spanning at the science-policy interface: the practitioners' perspectives. Sustain Sci 13:1175–1183. https://doi.org/10.1007/s11625-018-0550-9

Belt MV (2004) Mediated modeling: a system dynamics approach to environmental consensus building. Island Press, Washington

Berkes F, Folke C (eds) (1998) Linking social and ecological systems: management practices and social mechanisms for building resilience. Cambridge University Press, Cambridge

Boix Mansilla V, Lamont M, Sato K (2016) Shared cognitive—emotional—interactional platforms markers and conditions for successful interdisciplinary collaborations. Sci Commun 41(4):571–612. https://doi.org/10.1177/0162243915614103

Bowles N, Hamilton JT, Levy DAL (2014) Introduction. In: Bowles N, Hamilton JT, Levy DAL (eds) Transparency in politics and the media. Reuters Institute, University of Oxford, Oxford, pp xi–xxiii

Cash D, Clark WC, Alcock F et al (2003a) Salience, credibility, legitimacy and boundaries: linking research, assessment and decision making. John F. Kennedy School of Government Faculty Research Working Paper Series. https://dash.harvard.edu/bitstream/handle/1/32067415/Salience_credibility.pdf?sequence=4. Accessed 24 Nov 2019

Cash DW, Clark WC, Alcock F et al (2003b) Knowledge systems for sustainable development. Proc Natl Acad Sci USA 100:8086–8091. https://www.pnas.org/content/100/14/8086. Accessed 24 Nov 2019

Chabay I (2019) Vision, identity, and collective behavior change on pathways to sustainable futures. Evol Inst Econ Rev. https://doi.org/10.1007/s40844-019-00151-3

Chaffin BC, Craig RK, Gosnell H (2015) Resilience, adaptation, and transformation in the Klamath River Basin social-ecological system. Ida Law Rev 51:157–193. https://doi.org/10.3868/s050-004-015-0003-8

Chaffin BC, Garmestani AS, Gosnell H, Craig RK (2016) Institutional networks and adaptive water governance in the Klamath River Basin, USA. Environ Sci Policy 57:112–121. https://doi.org/10.1016/j.envsci.2015.11.008

Chaffin BC, Gosnell H, Craig RK (2018) The emergence of adaptive governance in the Klamath River Basin. In: Cosens B, Gunderson LH (eds) Practical panarchy for adaptive water governance linking law to social-ecological resilience. Springer, Berlin, pp 83–98

Churchman CW (1968) The systems approach. Delta, New York

Churchman CW (1979) The systems approach and its enemies. Basic Books, New York

Cockerill K (2010) Cooperative modeling to promote systems thinking in applying the National Environmental Policy Act. Environ Pract 12:127–133. https://doi.org/10.1017/S1466046610000104

Cockerill K, Tidwell V, Passell HD, Malczynski LA (2007) Cooperative modeling lessons for environmental management. Environ Pract 9:28–41. https://doi.org/10.10170/S1466046607070032

Cockerill K, Daniel L, Malczynski L, Tidwell V (2009) A fresh look at a policy sciences methodology: collaborative modeling for more effective policy. Policy Sci 42:211–225. https://doi.org/10.1007/s11077-009-9080-8

Cockerill K, Armstrong M, Richter J, Okie JG (2017) Environmental realism: challenging solutions, 1st edn. Palgrave Macmillan, London

Colding J, Barthel S (2019) Exploring the social-ecological systems discourse 20 years later. Ecol Soc 24(1):2. https://doi.org/10.5751/ES-10598-240102

Cook FL, Jacobs LR, Kim D (2010) Trusting what you know: information, knowledge and confidence in Social Security. J Polym 72(2):397–412

Cornell S, Berkhout F, Tuinstra W et al (2013) Opening up knowledge systems for better responses to global environmental change. Environ Sci Policy 28:60–70

D'Mello S, Kappas A, Gratch J (2018) The affective computing approach to affect measurement. Emot Rev 10(2):174–183

de Fine Licht J (2011) Do we really want to know? The potentially negative effect of transparency in decision making on perceived legitimacy. Scand Pol Stud 34(3):183–201

Doremus H, Tarlock AD (2008) Water war in the Klamath Basin: Macho law, combat biology, and dirty politics. Island Press, Washington, DC

Duit A, Galaz V, Eckerberg K, Ebbesson J (2010) Governance, complexity, and resilience. Glob Environ Chang 20:363–368

Etzioni A (2010) Is transparency the best disinfectant? J Political Philos 18(4):389–404

Flint-Advisory-Task-Force (2016) Flint water advisory task force final report. https://www.michigan.gov/documents/snyder/FWATF_FINAL_REPORT_21March2016_517805_7.pdf. Accessed 24 Nov 2019

Florini A (ed) (2007) The right to know: transparency for an open world. Columbia University Press, New York

Franco LA, Hämäläinen RP (2016a) Engaging with behavioural OR: on methods, actors, and praxis. In: Kunc M, Malpass J, White L (eds) Behavioral operational research: theory, methodology and practice. Palgrave, London, pp 3–25

Franco LA, Hämäläinen RP (2016b) Behavioural operational research: returning to the roots of the OR profession. Eur J Oper Res 249:791–795

Franco LA, Montibeller G (2010) Facilitated modelling in operational research. Eur J Oper Res 205:489–500

Funtowicz S, Ravetz J (1993) Science for the post-normal age. Futures 25(7):739–755

Ghasemi A, Denman S, Sridharan S, Fookes C (2016) Discovery of facial motions using deep machine perception. In: 2016 IEEE winter conference on applications of computer vision (WACV), 7–10 March 2016, Lake Placid, NY. https://ieeexplore.ieee.org/xpl/conhome/7469250/proceeding. Accessed 24 Nov 2019

Glaser M, Krause G, Ratter B, Welp M (2008) Human–nature-interaction in the Anthropocene. Potential of social-ecological systems analysis. Gaia 17(1):77–80

Glaser M, Krause G, Ratter B, Welp M (2012) Human–nature-interaction in the Anthropocene. Potential of social-ecological systems analysis. Routledge Studies in Environment, Culture, and Society, Routledge, New York

Glynn PD (2014) W(h)ither the Oracle? Cognitive biases and other human challenges of integrated environmental modeling. In: Ames DP, Quinn NWT, Rizzoli AE (eds) 7th International congress on environment modelling and software. International Environmental Modelling and Software Society, San Diego, p 8. http://former.iemss.org/sites/iemss2014/. Accessed 24 Nov 2019

Glynn PD (2017) Integrated environmental modelling: human decisions, human challenges. In: Riddick AT, Kessler H, Giles JRA (eds) Integrated environmental modelling to solve real world problems: methods, vision and challenges. Geological Society of London, London

Glynn PD, Voinov AA, Shapiro CD, White PA (2017) From data to decisions: processing information, biases, and beliefs for improved management of natural resources and environments. Earths Future. https://doi.org/10.1002/2016EF000487

Glynn P, Shapiro C, Voinov A (2018a) Records of engagement and decision tracking for adaptive management and policy development. IEEE Int Symp Technol Soc Proc. https://doi.org/10.1080/00131911003637014

Glynn PD, Voinov AA, Shapiro CD, White PA (2018b) Response to comment by Walker et al. on "From data to decisions: processing information, biases, and beliefs for improved management of natural resources and environments". Earths Future 6:762–769. https://doi.org/10.1002/2018EF000819

Gregory R, Failing L, Harstone M, Long G, McDaniels T, Ohlson D (2012) Structured decision making: a practical guide to environmental management choices. Wiley-Blackwell, New York

Grimmelikhuijsen S, Porumbescu G, Hong B, Im T (2013) The effect of transparency on trust in government: a cross-national comparative experiment. Public Admin Rev 73(4):575–586

Hämäläinen RP (2015) Behavioural issues in environmental modelling—the missing perspective. Environ Model Softw 73:244–253. https://doi.org/10.1016/j.envsoft.2015.08.019

Hämäläinen RP, Saarinen E (2008) Systems intelligence—the way forward? A note on Ackoff's "why few organizations adopt systems thinking". Syst Res Behav Sci 25:821–825. https://doi.org/10.1002/sres.904

Hämäläinen RP, Luoma J, Saarinen E (2013) On the importance of behavioral operational research: the case of understanding and communicating about dynamic systems. Eur J Oper Res 228:623–634. https://doi.org/10.1016/j.ejor.2013.02.001

Hämäläinen RP, Jones R, Saarinen E (2014) Being better: living with systems intelligence. Aalto University, Helsinki

Hämäläinen RP, Saarinen E, Törmänen J (2018) Systems intelligence: a core competence for next-generation engineers? In: 2018 IEEE international conference on teaching, assessment, and learning for engineering (TALE). pp 641–644. https://doi.org/10.1109/tale.2018.8615247. Accessed 24 Nov 2019

Heink U, Marquard E, Heubach K et al (2015) Conceptualizing credibility, relevance and legitimacy for evaluating the effectiveness of science–policy interfaces: challenges and opportunities. Sci Public Policy. https://doi.org/10.1093/scipol/scu082

Helgeson J, van der Linden S, Chabay I (2012) "The role of knowledge, learning and mental models in public perceptions of climate change related risks. In: Wals A, Corcoran P (eds) Learning for sustainability in times of accelerating change. Wageningen Academic Publishers, Amsterdam

Henrick EC, Cobb P, Penuel WR, et al (2017) Assessing research-practice partnerships: five dimensions of effectiveness. William T Grant Foundation. http://wtgrantfoundation.org/library/uploads/2017/10/Assessing-Research-Practice-Partnerships.pdf. Accessed 24 Nov 2019

Holzner B, Holzner L (2006) Transparency in global change: the vanguard of the open society. University of Pittsburgh Press, Pittsburgh

Horangic A, Berry KA, Wall T (2016) Influences on stakeholder participation in water negotiations: a case study from the Klamath Basin. Soc Nat Resour 29:1421–1435. https://doi.org/10.1080/08941920.2016.1144837

Kahneman D (2011) Thinking, fast and slow. Farrar, Straus and Giroux, New York

Kaner S, Lind L, Toldi C, Fisk S, Berger D (2007) Facilitator's guide to participatory decision-making, 2nd edn. Jossey-Bass, San Francisco

Kiker TA, Bridges TS, Varghese A, Seager TP, Linkov I (2005) Application of multicriteria decision analysis in environmental decision making. Integr Environ Assess Manag 1(2):95–108

Kilgour M, Eden C (eds) (2010) Handbook of group decision and negotiation. Springer, Berlin

Kjaer AM (2010) Governance. Polity Press, Cambridge

Lienert J, Scholten L, Egger C, Maurer M (2015) Structured decision-making for sustainable water infrastructure planning and four future scenarios. EURO J Decis Process 3:107–140. https://doi.org/10.1007/s40070-014-0030-0

Linkov I, Moberg E (2011) Multi-criteria decision analysis—environmental applications and case studies. Taylor and Francis, London

Lopez J, Tielbörger C, Claus C et al (2019) A transdisciplinary approach to identifying transboundary tipping points in a contentious area: experiences from across the Jordan River region. Sustainability (Switzerland) 11:1–20

Lynch DD, Risley JC (2003) Klamath River basin hydrologic conditions prior to the September 2002 die-off of salmon and steelhead. Water Resour Investig Rep 03-4099. US Geological Survey

McKay PA, Vogt CA, Olabisi LS (2017) Development and testing a diagnostic capacity tool for improving socio-ecological system governance. Environ Syst Decis 37:156–183. https://doi.org/10.1007/s10669-016-9611-8

McKay PA, Olabisi LS, Vogt CA (2019) Assessing improvements in socio-ecological system governance using mixed methods, and the quality governance framework and its diagnostic capacity tool. Environ Syst Decis. https://doi.org/10.1007/s10669-019-09744-0

Meadows DH (2008) Thinking in systems: a primer. Chelsea Green Publishing, Hartford

Meyfroidt P (2013) Environmental cognitions, land change, and social–ecological feedbacks: an overview. J Land Use Sci 8:341–367. https://doi.org/10.1080/1747423X.2012.667452

National Research Council (2008) Public participation in environmental assessment and decision making. National Academies Press, Washington, DC

O'Neill O (2006) Transparency and the ethics of communication. In: Hood C, Heald D (eds) Transparency: the key to better governance?. Oxford Univ Press for the British Academy, Oxford, pp 75–90

Partelow S (2018) A review of the social-ecological systems framework: applications, methods, modifications, and challenges. Ecol Soc 23(4):36. https://doi.org/10.5751/ES-10594-230436

Picard RW (1995) Affective computing. M.I.T Media Laboratory Perceptual Computing Section Technical Report No. 321. https://affect.media.mit.edu/pdfs/95.picard.pdf. Accessed 24 Nov 2019

Pomerol JC (1997) Artificial intelligence and human decision making. Eur J Oper Res 99:3–25. https://doi.org/10.1016/S0377-2217(96)00378-5

Post MA, Ward E, Longo NV, Saltmarsh J (eds) (2016) Publicly engaged scholars: next generation engagement and the future of higher education. Stylus Publishing, Sterling

Prouty C, Mohebbi S, Zhang Q (2018) Socio-technical strategies and behavior change to increase the adoption and sustainability of wastewater resource recovery systems. Water Res 137:107–119

Ravetz JR (1996) Scientific knowledge and its social problems, 2nd edn. Transaction Publishers, New Brunswick

Reed MS et al (2018) A theory of participation: what makes stakeholder and public engagement in environmental management work? Restor Ecol 26(S1):S7–S17

Rhodes R (1999) Forward. In: Stoker G (ed) The new management of British local level governance. Palgrave MacMillan, Basingstoke, p xviii

Rittel HWJ, Webber MM (1973) Dilemmas in a general theory of planning. Policy Sci 4:155–169. https://doi.org/10.1007/BF01405730

Roberts A (2006) Dashed expectations: governmental adaptation to transparency rules. In: Hood C, Heald D (eds) Transparency: the key to better governance?. Oxford Univ Press for the British Academy, Oxford, pp 107–126

Robertson DA (2016) Agent based models and behavioral operational research. In: Kunc M, Malpass J, White L (eds) Behavioral operational research. Springer, Berlin, pp 137–159

Roeser S, Pesch U (2016) An emotional deliberation approach to risk. Sci Commun 41(2):274–297. https://doi.org/10.1177/0162243915596231

Saltmarsh J, Hartley M (eds) (2012) To serve a larger purpose: engagement for democracy and the transformation of higher education. Temple University Press, Philadelphia

Sato T, Chabay I, Helgeson J (eds) (2018) Transformations of social-ecological systems: studies in co-creating integrated knowledge toward sustainable futures. Springer, Singapore

Schuman S (ed) (2005) The IAF handbook of group facilitation. Jossey-Bass, San Francisco

Stasavage D (2006) Does transparency make a different? The example of the European Council of Ministers. In: Hood C, Heald D (eds) Transparency: the key to better governance?. Oxford Univ Press for the British Academy, Oxford, pp 165–179

Stöhr C, Chabay I (2014) From shouting matches to productive dialogue—establishing stakeholder participation in Polish fisheries governance. Int J Sustain Dev 17:403–419

Susskind L, Levy P, Thomas-Larmer J (1999a) Negotiating environmental agreements. Island Press, Washington, DC

Susskind L, McKearnen S, Thomas-Lamar J (1999b) The consensus building handbook: a comprehensive guide to reaching agreement. Sage Publications, Thousand Oaks

Snyder R (2016) U.S. House oversight and government reform committee testimony. MLive. https://www.mlive.com/news/2016/03/read_gov_snyders_flint_water_c.html. Accessed 24 Nov 2019

Tàbara JD, Chabay I (2013) Coupling human information and knowledge systems with social-ecological systems change: reframing research, education, and policy for sustainability. Environ Sci Policy 28:71–81. https://doi.org/10.1016/j.envsci.2012.11.005

Todt O, Lujan JL (2014) Values and decisions: cognitive and noncognitive values in knowledge generation and decision making. Sci Commun 39(5):720–743. https://doi.org/10.0177/0162243914521019

Walker W, Marchau V, Bloemen P, Lawrence J (2018) A response to Glynn et al. "From data to decisions: processing information, biases, and beliefs for improved management of natural resources and environments". Earths Future 6:757–761. https://doi.org/10.1002/2017ef000750

Wildavsky A (1979) Speaking truth to power: the art and craft of policy analysis. Little, Brown, Boston
Acknowledgements
Any use of trade, firm, or product names is for descriptive purposes only and does not imply endorsement by the US Government. The authors thank Kimberly Quach and Leah Kaplan both with the Consortium for Science, Policy & Outcomes, Arizona State University, for their assistance in coordinating the February 2019 meeting. We also thank the anonymous reviewers for their feedback as well as helpful reviews from Kim Dumont (William T. Grant Foundation), Chauncey Anderson (USGS) and Natalie Latysh (USGS). The manuscript is much stronger for their input.
Additional information
Publisher's Note
Springer Nature remains neutral with regard to jurisdictional claims in published maps and institutional affiliations.
Electronic supplementary material
Below is the link to the electronic supplementary material.
Appendix
Appendix
RoED and trade-offs, threatened species, competition for resources, and cultural identities in the Klamath River basin (OR)
Doremus and Tarlock (2008) provide a riveting account of connections among threatened species, resource competition, and cultural identities in their book, Water War in the Klamath Basin: Macho Law, Combat Biology, and Dirty Politics. The genesis of the issues can be traced back to at least 1906 when the Bureau of Reclamation helped farmers in the Upper Klamath basin by installing dams and an irrigation system. The Bureau did not meaningfully consult with the five Native American tribes living in the basin as they did not have any legal water rights at the time nor did the Bureau consider the cultural identities and values of the Native American tribes in the area associated with the river and its fish. Further, the effects of dams and irrigation diversions on fish were also not considered or were discounted. Issues came to a head in 2001—although environmental problems started occurring well before. Salmonid migration had already declined substantially in the river. Native sucker species had also declined in the upper basin, including in Upper Klamath Lake which had experienced hypoxic conditions and harmful algal blooms. After an extreme drought, the Bureau of Reclamation, for the first time in its history, closed the headgates in 2001 to one of its irrigation projects for the purpose of preserving ecological flows for salmon migration. Farmers in the upper basin saw their livelihood immediately threatened and revolted. Water allocation restrictions were rescinded in the face of protests by the local agricultural community. In summer 2002, a massive fish kill occurred in the lower basin (Lynch and Risley 2003) caused by insufficient ecological flows stressed by water allocations to farmers in the upper basin, which resulted in warm water temperatures and infection of fish by pathogens. A major effort was made to bring together important constituencies in the basin to determine their needs and create a management plan to best meet those needs. The Klamath Basin Restoration Agreement (KBRA, see the agreement and other documents at https://klamathrestoration.gov/), and the related Klamath Hydroelectric Settlement Agreement, were carefully negotiated and the tribes, farmers, and PacifiCorp signed them in 2010. However, the KBRA ultimately failed to pass through Congress, scuttling (at least temporarily) implementation.
How might RoED have made a difference? First, it might have sought to highlight who was, or was not, represented in all decisions and information brought forward. Second, it might have brought greater transparency and accountability to decisions made, explaining the basis for the decisions in terms of known evidence and science as well as social values (Horangic et al. 2016). Information and power asymmetries might have been reduced. A formal record might have either helped decision-making involve a broader set of constituencies (including possibly the salmonids and the suckers) or it might have brought discussions and conflict to an earlier resolution, through consensus or not. Finally, the RoED would be available to more effectively inform gathering and improving available scientific information, social values, and processes used for future decision making, either in the basin, or elsewhere. An RoED could have been or could be of great help to implement adaptive management governance in the Klamath basin (Chaffin et al. 2015, 2016, 2018). Four of the six dams on the Klamath River are slated for removal in 2021. This could impact the socio-ecological system represented by the basin and its stakeholders (including the fish). What methods will be used to track the changes?
Using the ideas presented in Tables 2 and 3, the authors can suggest rationales for why RoED could benefit the Klamath case:
wicked problem, adaptive management, BBHV elicitation, knowledge seeking, poor innate responses, transparency expectations, trust/learning generation, and fairness and representation.
Conditions and characteristics why RoED may not be warranted include:
power asymmetry, and unestablished trust.
Those involved in the decision-making process would undoubtedly have different perspectives on the pros and cons of the process and the decisions made.
RoED and environmental health governance: hierarchical or participatory?
Michigan is located in the heart of the Great Lakes Region of North America. The Great Lakes provide more than 20 percent of the world's fresh surface water. Michigan and its surrounding waters have provided bountiful resources and transportation routes. Industry in Michigan prospered through technological advances, hierarchical structures and markets. However, in Michigan as elsewhere, managing complex social and biophysical systems as if they were simple scientific endeavors has resulted in a mixture of intellectual and economic triumph and socio-ecological peril (Funtowicz and Ravetz 1993; Ravetz 1996). The industrial era boom left Michigan with failing infrastructures and well over 10,000 sites of environmental contamination, negative externalities of the economic boom. Michigan tackled this resource contamination with the help of programs such as the Comprehensive Environmental Response, Compensation, and Liability Act, also known also as CERCLA or Superfund. The broad authorities of laws such as CERCLA (including "polluter pay" aspects), combined with the decline in economic prosperity, and the perception of government impingement on economic growth and private property rights resulted in a backlash against environmental laws and regulation. Such conflicts are indicative of simplistic approaches to complex system problems, and disputed values. Societal governance of these predicaments often result in policy fixes that fail (Meadows 2008).
Michigan's cleanup and redevelopment program brought a new approach to tackling legacy environmental issues under Governor Snyder in 2011. Governance shifted from a hierarchical command and control culture and structure to one that was more participatory, polycentric and networked based (Rhodes 2000; Kjaer 2009; McKay et al. 2017, 2019, in press). This newer governance structure and culture relied on systemic thinking, trust, transparency, diplomacy and reciprocity with multiple levels of authority designed to work in harmony with those with a stake in the matter for improved insights and socio-ecological outcomes. This approach revealed significant improvement as the barriers to progress softened. Environmental health was restored at rates not witnessed in recent history as was public trust in the program and its desired outcomes. The rate of change and achievement of program goals and improved socio-ecological program outcomes far exceeded normal rates of innovation, diffusion, and adoption. While not perfect, this process and program reinvention outcomes are documented for program and scholarly review and are under further study (McKay et al. 2017, 2019).
On the other hand, hierarchical and siloed governance approaches have illustrated some of their problems through Michigan's Flint Water Crisis (https://en.wikipedia.org/wiki/Flint_water_crisis). There seems to have been a system governance failure, where lead contamination in municipal drinking water impacted human health and deepened distrust between the community and government authorities and shocked the nation. Checks and balances and necessary accountability in the governance system were lost or were not present when the state-appointed emergency manager made key decisions that contributed to the water crisis and human exposure to lead. The water crisis was precipitated by a decision to switch the source of public water supply for the city of Flint, Michigan from treated water from Lake Huron and the Detroit River to a less costly—but chemically different—source of water from the Flint River. Due to insufficient water treatment and corrosivity of the Flint River water lead leached from water pipes into the drinking water and exposed more than 100,000 residents to elevated lead levels. Other problems followed that related to governance and communication of the ensuing consequences. The hierarchical governance approach present in the Flint water crisis differed significantly from the participatory, polycentric, network-based approach that the State had engaged previously to meet its environmental issues. Governor Snyder himself is quoted in the U.S. House Joint Committee Report (2016) as saying "Let me be blunt…[Flint] was a failure of government at all levels—we failed the families of Flint." What did work was the courageous role and agency of Flint's engaged citizens, other bold individuals who challenged governmental leadership, and investigative reporting by members of the press (Flint-Advisory-Task-Force 2016). These persistent efforts helped uncover and illuminate the environmental and public health issues so that corrective measures could begin.
Society faces many unprecedented socio-ecological systems (SES) issues and challenges. Suitable governance approaches are essential in society's ability to tackle the challenges. RoED can increase transparency and accountability in facing society's challenges, can help engage stakeholders and different constituencies, and could provide "lessons learned" to other communities, or to future communities. Could RoED efficiently bring together evidence-based diagnostics and decisions and knowledge of social values to improve credibility, legitimacy, and saliency in the management of and improved outcomes for SES issues? Could RoED allow all stakeholders to share their narratives, to contribute to system diagnostics and management, while supporting an evolving body of evidence and understanding?
Using ideas presented in Tables 2 and 3, the authors can suggest rationales for why RoED could benefit the Flint case:
wicked problem, adaptive management, BBHV elicitation, poor innate responses.
Conditions and characteristics that are currently problematic, but could potentially eventually be favorable to RoED creation and use are:
knowledge seeking, transparency expectations, trust/learning generation, fairness and representation.
Conditions and characteristics currently suggesting that RoED creation and use may not be warranted:
unimprovable divides, unestablished trust, and general unusability.
Conditions may change, however, through the efforts like participatory modeling workshops (https://participatorymodeling.org/flint-michigan-and-participatory-modeling/).
Those involved in the decision-making process would undoubtedly have different perspectives on the pros and cons of the process and the decisions made.
About this article
Cite this article
Cockerill, K., Glynn, P., Chabay, I. et al. Records of engagement and decision making for environmental and socio-ecological challenges. EURO J Decis Process 7, 243–265 (2019). https://doi.org/10.1007/s40070-019-00104-6
Received:

Accepted:

Published:

Issue Date:
Keywords
Engagement

Decision-making

Socio-ecological systems

Knowledge brokers

Systems intelligence

Behavioural operational research

Adaptive management

Adaptive governance
Mathematics Subject Classification