Abstract
In the era of automation, most of the application of engineering and science are interrelated with system for optimal operation. To get the efficient result of an operation and desired response, interconnected systems should be controlled by directing, regulating and commanding. Here, air conditioning (AC) system is considered for experimentation, to supervise and control its functioning in both, automated and manual mode. This paper reports the work intended to design and develop an automated and manual AC system working in remote and local mode, to increase the level of comfort, easy operation, reducing human intervention and faults occurring in the system. The Programmable Logical Controller (PLC) and Supervisory Control and Data Acquisition (SCADA) system were used for remote supervision and monitoring of AC systems using series ninety protocol and remote terminal unit modbus protocol as communication module to operate in remote mode. PLC was used as remote terminal for continuous supervision and control of AC system. SCADA software was used as a tool for designing user friendly graphical user interface. The proposed SCADA AC system successfully monitors and controls in accordance within the parameter limits like temperature, pressure, humidity and voltage. With all the features, this designed system is capable of efficient handling of the resources like the compressor, humidifier etc., with all the levels of safety and durability. This system also maintains the temperature and controls the humidity of the remote location and also looks after the health of the compressor.
Access options
Buy single article
Instant access to the full article PDF.
USD 39.95
Price excludes VAT (USA)
Tax calculation will be finalised during checkout.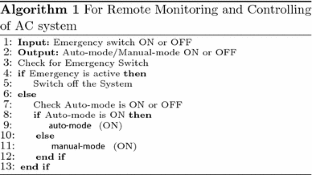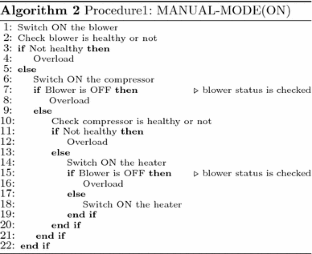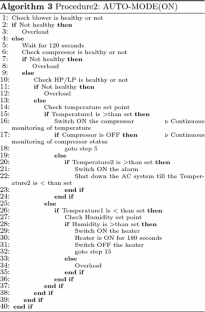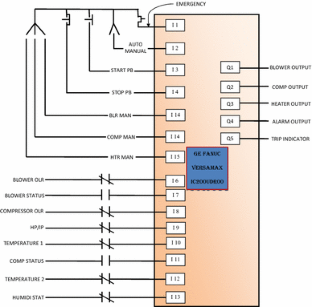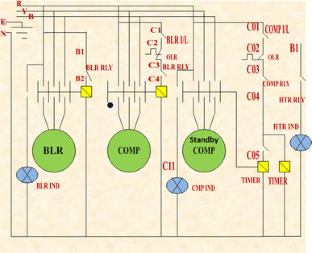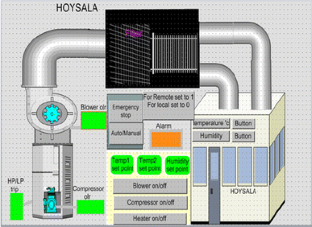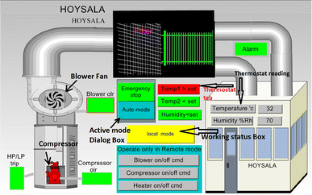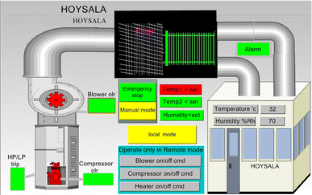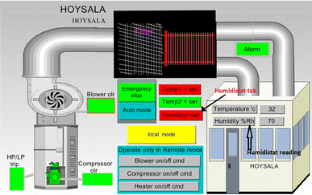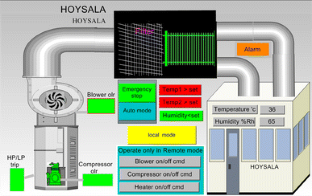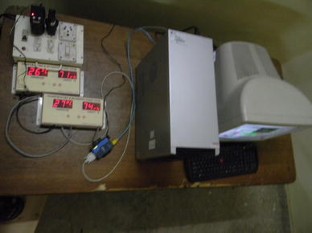 References
M.P. Groover, Automation, Production Systems, and Computer-integrated Manufacturing (Prentice Hall Press, Upper Saddle River, 2007)

J.D. Lee, K.A. See, Trust in automation: designing for appropriate reliance. Hum. Factors J. Hum. Factors Ergon. Soc. 46(1), 50–80 (2004)

T.B. Sheridan, Humans and automation: system design and research issues (Wiley, New York, 2002)

K. Koutsoumanis, P. Taoukis, G. Nychas, Development of a safety monitoring and assurance system for chilled food products. Int. J. Food Microbiol. 100(1), 253–260 (2005)

J. Krüger, T.K. Lien, A. Verl, Cooperation of human and machines in assembly lines. CIRP Ann. Manufact. Technol. 58(2), 628–646 (2009)

L.A. Bygrave, Automated profiling: minding the machine: article 15 of the ec data protection directive and automated profiling. Comput. Law Sec. Rev. 17(1), 17–24 (2001)

A.K. Jardine, D. Lin, D. Banjevic, A review on machinery diagnostics and prognostics implementing condition-based maintenance. Mech. Syst. Signal Process. 20(7), 1483–1510 (2006)

C.S. Byington, P.W. Kalgren, B.K. Dunkin, B.P. Donovan, Advanced diagnostic/prognostic reasoning and evidence transformation techniques for improved avionics maintenance, in Proceedings of the 2004 IEEE Aerospace Conference, vol 5. (IEEE, 2004)

K.C. Lee, H.-H. Lee, Network-based fire-detection system via controller area network for smart home automation. IEEE Trans. Consum. Electron. 50(4), 1093–1100 (2004)

S.M. Namburu, M.S. Azam, J. Luo, K. Choi, K.R. Pattipati, Data-driven modeling, fault diagnosis and optimal sensor selection for hvac chillers. IEEE Trans. Autom. Sci. Eng. 4(3), 469–473 (2007)

T. Salsbury, R. Diamond, Fault detection in hvac systems using model-based feedforward control. Energy Build. 33(4), 403–415 (2001)

Y. Huang, A. Khajepour, F. Bagheri, M. Bahrami, Optimal energy-efficient predictive controllers in automotive airconditioning/refrigeration systems. Appl. Energy 184, 605–618 (2016)

T.I. Salsbury, A survey of control technologies in the building automation industry, in 16th IFAC World Congress, vol. 16 (Citeseer, 2005), p. 1396

H. Yanjun, A. Khajepour, H. Ding, F. Bagheri, M. Bahrami, An energy-saving set-point optimizer with a sliding mode controller for automotive air-conditioning/refrigeration systems. Appl. Energy 188, 576–585 (2017)

G. Campion, G. Bastin, B. Dandrea-Novel, Structural properties and classification of kinematic and dynamic models of wheeled mobile robots. IEEE Trans. Rob. Autom. 12(1), 47–62 (1996)

S.V. Girish, R. Prakash, A.B. Ganesh, Real-time remote monitoring of indoor air quality using internet of things (iot) and gsm connectivity, In: S. Dash, M. Bhaskar, B. Panigrahi, S. Das (eds) Artificial intelligence and evolutionary computations in engineering systems, vol 394 (Springer, New Delhi, 2016), pp. 527–533

D. Egan, The emergence of zigbee in building automation and industrial control. Comput. Control Eng. J. 16(2), 14–19 (2005)

W.J. Hutzel, A remotely accessed hvac laboratory for distance education. Int. J. Eng. Educ. 18(6), 711–716 (2002)

P.I.-H. Lin, H.L. Broberg, Internet-based monitoring and controls for hvac applications. IEEE Ind. Appl. Mag. 8(1), 49–54 (2002)

C.A. Balaras, E. Dascalaki, A. Gaglia, HVAC and indoor thermal conditions in hospital operating rooms. Energy Build. 39(4), 454–470 (2007)

H. Zhang, E. Arens, W. Pasut, Air temperature thresholds for indoor comfort and perceived air quality. Build. Res. Inf. 39(2), 134–144 (2011)

K.S. Wolkoff, The dichotomy of relative humidity on indoor air quality. Environ. Int. 33(6), 850–857 (2007)
About this article
Cite this article
Rafeeq, M., Afzal, A. & Rajendra, S. Remote Supervision and Control of Air Conditioning Systems in Different Modes. J. Inst. Eng. India Ser. C 100, 175–185 (2019). https://doi.org/10.1007/s40032-017-0434-2
Received:

Accepted:

Published:

Issue Date:

DOI: https://doi.org/10.1007/s40032-017-0434-2
Keywords
Remote supervision

Remote controlling

AC system

PLC

SCADA