Abstract
Sphaeranthus indicus is an important medicinal plant in Ayurveda which grows as weed in rice fields throughout India, Sri Lanka, Australia and Africa. The present study aimed for the pharmacognostical evaluation and pharmacological validation of this high-value medicinal species. All the pharmacognostical parameters were done as per the API guideline. A simple, rapid, sensitive and reproducible method was also developed for simultaneous HPTLC quantification of two bioactive compounds eugenol and β-sitosterol in S. indicus. The HPTLC was performed on silica gel 60 F254 by using toluene/ethyl acetate/glacial acetic acid (8:2:0.2) as a mobile phase for eugenol and β-sitosterol at Rf value 0.64 and 0.48, respectively. The content of eugenol (0.03%) and β-sitosterol (0.013%) was detected in dry weight per gram. In vitro activities viz. antioxidant, antidiabetic and anti-inflammatory were done to evaluate the pharmacological potential of S. indicus. Four antioxidant models viz. DPPH, ferric reducing power, 2-deoxyribose assay and antioxidant capacity were used to determine the free radical scanning. Antidiabetic and anti-inflammatory potential were determined by using starch–iodine colour assay and inhibition of protein denaturation model. IC50 value of S. indicus extract in DPPH and 2-deoxyribose assay was found (328.96 ± 0.003 µg/ml) and (30.36 ± 0.004 µg/ml), respectively. The present study will be helpful for quality check of the raw material and monitoring batch-to-batch consistency of herbal drugs, wherein S. indicus is used as an ingredient.
This is a preview of subscription content, log in to check access.
Access options
Buy single article
Instant access to the full article PDF.
US$ 39.95
Price includes VAT for USA
Subscribe to journal
Immediate online access to all issues from 2019. Subscription will auto renew annually.
US$ 99
This is the net price. Taxes to be calculated in checkout.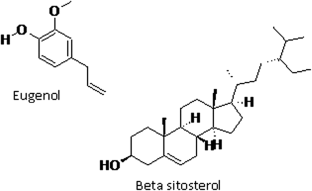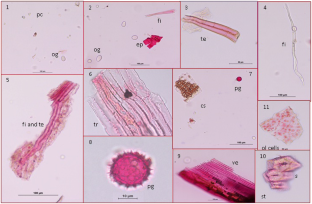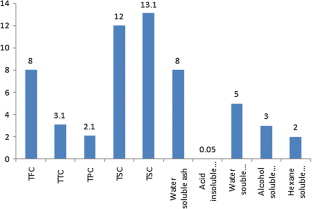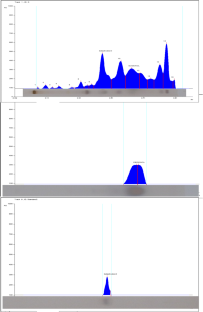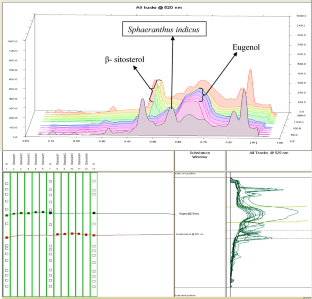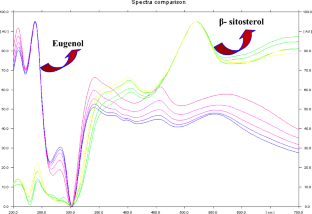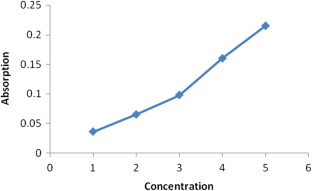 References
1.

Chopra RN, Nayar SL, Chopra IC (1996) Glossary of Indian medicinal plants, 1st edn. National Institute of Science Communication, New Delhi, p 232

2.

Ambavade S, Mhetre N, Tate V, Bodhankar S (2006) Pharmacological evaluation of the extracts of Spharenthus indicus flowers on anxiolytic activity in mice. Ind J Pharm 38(4):254–259

3.

Rohit R, Mahendra S, Richa S, Kavitha M, Vikram SS (2014) A Clinical Study on the effect of Punarnavadi churna, Singhanada guggulu in the management of Amavata (Rheumatoid Arthritis). Int J Ayurveda Pharm Res 2:46–54

4.

Galani VJ, Patel BG, Rana DG (2009) Sphaeranthus indicus Linn: a phytopharmacological review. Int J Ayurveda Res 1(4):247–253

5.

Nadkarni AK (2007) Indian materia medica, vol 1, 3rd edn. Popular Parkashan Private Ltd, Bombay, p 1163

6.

Prajapati N, Purohit SS, Sharma AK, Kumare TA (2003) Handbook of medicinal plants: a complete source book, 1st edn. Agrobios, Jodhpur, p 484

7.

Agarwal VS (1997) Drug plants of India, vol 2. Kalyani Publishers, New Delhi, p 656

8.

Galani VJ, Patel BG, Rana DG (2010) Sphaeranthus indicus Linn.: a phytopharmacological review. Int J Ayurveda Res 1:247–253

9.

Makhija K, Richard L, Kirti SP, Saleemullah K, Jessy M, Shirwaikar A (2011) Sphaeranthus indicus: a review of its chemical, pharmacological and ethnomedical properties. Ind J Pharm 7:171–179

10.

Jadhav BK, Khandelwal KR, Ketkar AR, Pisal SS (2004) Formulation and evaluation of mucoadhesive tablets containing eugenol for the treatment of periodontal diseases. Drug Dev Ind Pharm 30(2):195–203

11.

Chellappandian M, Thanigaivel A, Srinivasan PA et al (2018) Toxicological effects of Sphaeranthus indicus Linn. (Asteraceae) leaf essential oil against human disease vectors, Culex quinquefasciatus Say and Aedes aegypti Linn., and impacts on a beneficial mosquito predator. Environ Sci Pollut Res 25:10294–10306

12.

Singh S, Semwal BC, Neeli GS (2017) Microscopic and physicochemical evaluation of leaves of Sphaeranthus indicus Linn. Pharmacogn J 9(1):21–26

13.

Bhutkar PM, Suganthi V, Bhutkar MV (2018) Medicinal uses of Sphaeranthus indicus: a review. Nat J Basic Med Sci 8(3):160–166

14.

Venkatachalam D, Thavamani S, Muddukrishniah (2018) Pharmacognostic and phytochemical evaluation of leaf of Sphaeranthus indicus. Int J Pharm Pharm Res 11(3):186–206

15.

Anonymous (2002) WHO guidelines, Quality control methods for medicinal plant materials. A.I.T.B.S. Publishers and Distributors, New Delhi, pp 6–84

16.

Anonymous (2004) Ayurvedic pharmacopoeia of India, vol 1. Government of India, Department of Health, Ministry of Health and Family Welfare, New Delhi, pp 152–165

17.

Anonymous (1984) Official methods of Analysis of Association of official Analytical Chemists (AOAC), Virginia, US

18.

Bray HC, Thorpe WV (1954) Analysis of phenolic compounds of interest in metabolism. Methods Biochem Anal 1:27–52

19.

Ordonez AA, Gomez JD, Vattuone MA, Isla MI (2006) Antioxidant activities of Sechium edule (Jacq.) swart extracts. Food Chem 97(3):452–458. https://doi.org/10.1016/j.foodchem.2005.05.024

20.

Kokate CK (2010) Practical pharmacognosy, 4th edn. Vallabh Prakashan, New Delhi, pp 17–26

21.

Farhin Inam, Sujata Deo, Neha Narkhede (2014) Quantification of eugenol in various spices using high performance thin layer chromatogrphy. Int J Sci Eng Res 5(5):1576

22.

Sutar RC, Kasture SB, Kalaichelvan VK (2014) Identification, quantification and validation of β-sitosterol from Holoptelea integrifolia (roxb.) planch using high performance thin layer chromatography method. Ind J Pharm Pharm Sci 6(5):249–252

23.

ICH guideline Q2R1 (2005) Validation of analytical procedures: text and methodology, Geneva, Switzerland

24.

Shukla PK, Misra A, Srivastav S, Rawat AKS (2016) Reversed phase high performance liquid chromatographic ultra violet (photo diode array) quantification of oleanolic acid and its isomer ursolic acid for phytochemical comparison and pharmacological evaluation of four leucas species used in Ayurveda. Pharmacogn Mag 12(46):159

25.

Prabhu KS, Lobo R, Shirwaikar A (2012) Free radical scavenging activity of aqueous extract of Spharanthus indicus (Linn.). Pharmacology 2:468–476

26.

Oyaizu M (1986) Studies on products of browning reaction: antioxidative activities of products of browning reaction prepared from glucosamine. Jpn J Nutr 44:307–315

27.

Prieto P, Pineda M, Aguilar M (1999) Spectrophotometric quantitation of antioxidant capacity through the formation of a phosphomolybdenum complex: specific application to the determination of vitamin E. Anal Biochem 269:337–341

28.

Xiao Z, Storms R, Tsang A (2006) A quantitative starch–iodine method for measuring alpha-amylase and glucoamylase activities. Anal Biochem 351:146–148

29.

Mizushima Y, Kobayashi M (1968) Interaction of anti-inflammatory drugs with serum preoteins, especially with some biologically active proteins. J Pharm Pharmacol Res 20:169–173

30.

Sakat S, Juvekar AR, Gambhire MN (2010) In vitro antioxidant and anti-inflammatory activity of methanol extract of Oxalis corniculata Linn. Ind J Phar Pharmacol Sci 2(1):146–155
Acknowledgements
The authors are thankful to the Director, CSIR-NBRI, India, for providing the facilities to conduct this research work.
Ethics declarations
Conflict of interest
The authors do not have any conflict of interest to publish this manuscript.
Additional information
Significance statement
The present study establishes pharmacognostical and phytochemical standards of Sphaeranthus indicus for quality assurance of the bioactive contents which can be utilized for the health benefits.
About this article
Cite this article
Tiwari, S., Shukla, P.K., Srivastava, A. et al. Pharmacognostic Evaluation and Pharmacological Validation of Sphaeranthus indicus DC. Proc. Natl. Acad. Sci., India, Sect. B Biol. Sci. 89, 1429–1438 (2019). https://doi.org/10.1007/s40011-018-01063-9
Received:

Revised:

Accepted:

Published:

Issue Date:
Keywords
Sphaeranthus indicus

Eugenol

β-sitosterol

HPTLC

Antioxidant

Antidiabetic