Abstract
In the present study, impact of the plant pesticide, azadirachtin was assessed on cyto-histopathology of the liver of freshwater catfish, Heteropneustes fossilis. The fishes were treated with 20 % of 96-h LC50 value of azadirachtin i.e. 10.47 mg L−1 for 4 weeks. Six fishes were sacrificed after 1, 2, 3, and 4 weeks following the treatment. Liver tissues from the fishes were fixed, routinely processed and stained for microscopic studies, and histopathological alterations were assessed. The liver of 1 week azadirachtin exposed fish exhibited enlarged nuclei and degranulation of the cytoplasm of a few cells. After 2 weeks exposure the arrangement of hepatocytes disrupted. A few hepatocytes exhibited vacuolization and pycnotic nuclei. Following 3 and 4 weeks of treatment, more hepatocellular necrosis was observed. At places, focal necrosis and fatty degeneration was observed. Within sinusoids increased lymphocytes were noticed. It can thus be concluded that hepatic alterations as the result of botanical pesticide exposition of fish may serve as a sensitive biomarker for the toxicity of sublethal biopesticide concentrations. However, for a better understanding of liver impairments caused by biopesticides, more studies are needed.
Graphical Abstract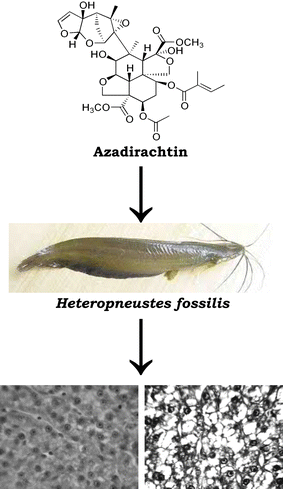 Access options
Buy single article
Instant access to the full article PDF.
US$ 39.95
Tax calculation will be finalised during checkout.
Subscribe to journal
Immediate online access to all issues from 2019. Subscription will auto renew annually.
US$ 79
Tax calculation will be finalised during checkout.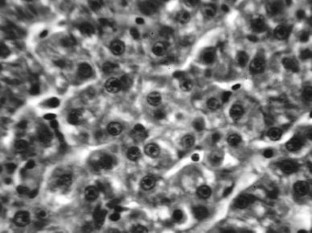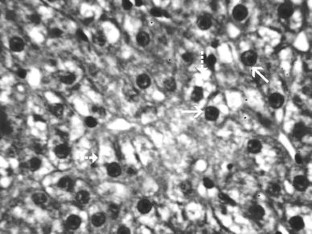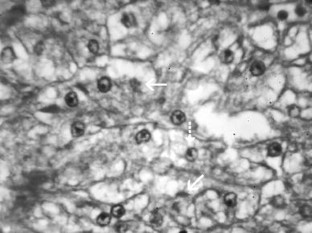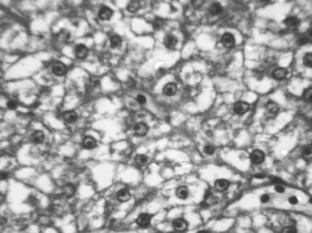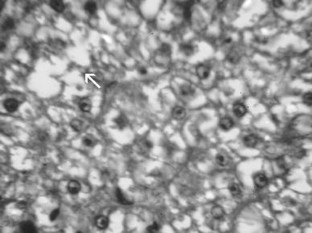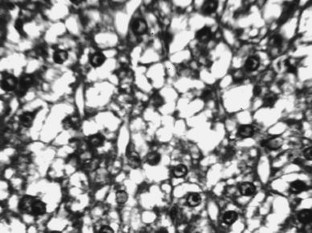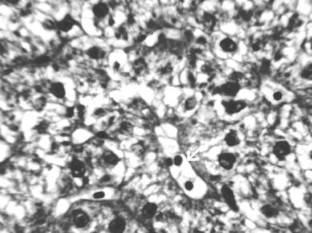 References
1.

Kadiri S, Arije A, Salako BL (1999) Traditional herbal preparations and acute renal failure in South West Nigeria. Trop Doct 29:244–246

2.

Ali BH, Salih AMM (1982) Suspected Azadirachta indica toxicity in a sheep. Vet Rec 111:494

3.

Aladakatti RH, Ahamed RN, Ahmed M, Ghosesawar MG (2001) Sperm parameters changes induced by Azadirachta indica in albino rats. J Basic Clin Physiol Pharmacol 12:69–76

4.

Shafeek A, Jaya Prasanthi RP, Reddy GH, Chetty CS, Reddy GR (2004) Alterations in acetylcholinesterase and electrical activity in the nervous system of cockroach exposed to the neem derivative, azadirachtin. Ecotoxicol Environ Saf 59:205–208

5.

Punzo F, Parker M (2005) Effects of azadirachtin on mortality, fertilization, and swimming speed in larvae of the cane toad, Bufo marinus (Anura: Bufonidae). J Environ Biol 26:687–691

6.

Mondal D, Barat S, Mukhopadhyay MK (2007) Toxicity of neem pesticides on a fresh water loach, Lepidocephalichthys guntea (Hamilton Buchanan) of Darjeeling district in West Bengal. J Environ Biol 28:119–122

7.

Okumu FO, Knols BGJ, Fillinger U (2007) Larvicidal effects of a neem (Azadirachta indica) oil formulation on the malaria vector Anopheles gambiae. Malar J 6:63–75

8.

Singh G, Rup PJ, Koul O (2007) Acute, sublethal and combination effects of azadirachtin and Bacillus thuringiensis toxins on Helicoverpa armigera (Lepidoptera: Noctuidae). Bull Entomol Res 97:351–357

9.

Winkaler EU, Santos TR, Machado-Neto JG, Martinez CB (2007) Acute lethal and sublethal effects of neem leaf extract on the neotropical freshwater fish Prochilodus lineatus. Comp Biochem Physiol C 145:236–244

10.

Senthil Nathan S, Young Choi M, Yul Seo H, Hoon Paik C, Kalaivani K, Duk Kim J (2008) Effect of azadirachtin on acetylcholinesterase (AChE) activity and histology of the brown planthopper Nilaparvata lugens (Stal). Ecotoxicol Environ Safe 70:244–250

11.

Shanmugasundaram R, Jeyalakshmi T, Sunil Dutt M, Balakrishna Murthy P (2008) Larvicidal activity of neem and karanja oil cakes against mosquito vectors, Culex quinquefasciatus (Say), Aedes aegypti (L.) and Anopheles stephensi (L.). J Environ Biol 29:43–45

12.

Parveen M, Sharma R, Kumar S (2004) Effect of neem seed pesticide, Neemta 2100 to the Tilapia mossambica. Asian J Microbiol Biotech Environ Sci 6:567–569

13.

Velkova-lordanoska L, Kostoski G (2005) Histopathological analysis of liver in fish (Barbus meridionalis) in reservoir trebenita. Nat Croat 14:147–153

14.

Gochfeld M (2003) Cases of mercury exposure, bioavailability and absorption. Ecotoxicol Environ Saf 56:174–179

15.

Bertolucci B, Vicentini CA, Vicentini IBF, Bombonato MTS (2008) Light microscopy and ultrastructure of the liver of Astyanax altiparanae (Garutti and Britski, 2000) (Teleostei, Characidae). Maringá 30:73–76

16.

Vinodhini R, Narayanan M (2009) Heavy metal induced histopathological alterations in selected organs of the Cyprinus carpio L. (common carp). Int J Environ Res 3:95–100

17.

Kumar A, Prasad M, Mishra D, Srivastav SK, Srivastav Ajai K (2012) Acute toxicity of azadirachtin to a teleost, Heteropneustes fossilis. Acta Sci Biol Sci 34:213–216

18.

Joshi N, Dharmlata, Sahu AP (2007) Histopathological changes in liver of Heteropneustes fossilis exposed to cypermethrin. J Environ Biol 28:35–37

19.

Korkmaz N, Cengiz EI, Unlu E, Uysal E, Yanar M (2009) Cypermethrin-induced histopathological and biochemical changes in Nile tilapia (Oreochromis niloticus), and the protective and recuperative effect of ascorbic acid. Environ Toxicol Pharmacol 28:198–205

20.

Srivastava SK, Tiwari PR, Srivastav Ajai K (1990) Histological alterations in the liver architecture of a freshwater catfish, Heteropneustes fossilis after chlorpyrifos exposure. Acta Hydrochim Hydrobiol 18:279–289

21.

Cengiz EI, Unlu E (2006) Sublethal effects of commercial deltamethrin on the structure of the gill, liver and gut tissues of mosquitofish, Gambusia affinis: a microscopic study. Environ Toxicol Pharmacol 21:246–253

22.

Henares MNP, Cruz C, Gomes GR, Pitelli RA, Machado MRF (2008) Acute toxicity and histopathologic effects of diquat herbicide on the gill and liver of Nile tilapia (Oreochromis niloticus). Acta Sci Biol Sci 30:77–82

23.

Figueiredo-Fernandes A, Ferreira-Cardoso JV, Garcia-Santos S, Monteiro SM, Carrola J, Matos P, Fontaínhas-Fernandes A (2007) Histopathological changes in liver and gill epithelium of Nile tilapia, Oreochromis niloticus, exposed to waterborne copper. Pesq Vet Bras 27:103–109

24.

Dyk JCV, Pieterse GM, Vuren JHJV (2007) Histological changes in the liver of Oreochromis mossambicus (Cichlidae) after exposure to cadmium and zinc. Ecotoxicol Environ Safe 66:432–440

25.

Peebua P, Kruatrachue M, Pokethitiyook P, Singhakaew S (2008) Histopathological alterations of Nile tilapia, Oreochromis niloticus in acute and subchronic alachlor exposure. J Environ Biol 29:325–331

26.

Butchiram MS, Tilak KS, Raju PW (2009) Studies on histopathological changes in the gill, liver and kidney of Channa punctatus (Bloch) exposed to alachlor. J Environ Biol 30:303–306

27.

Mishra AK, Mohanty B (2009) Chronic exposure to sublethal hexavalent chromium affects organ histopathology and serum cortisol profile of a teleost, Channa punctatus (Bloch). Sci Total Environ 407:5031–5038

28.

Gonzalez CML, Oliva M, Garrido C (2009) Toxicity of lindane (γ-hexachloroxiclohexane) in Sparus aurata, Crassostrea angulata and Scrobicularia plana. J Environ Sci Health B 44:95–105

29.

Velisek J, Svobodova Z, Piackova V (2009) Effects of acute exposure to bifenthrin on some haematological, biochemical and histopathological parameters of rainbow trout (Oncorhynchus mykiss). Vet Med 54:131–137

30.

Rodrigues EL, Ranzani-Paiva MJT, Pacheco FJ, Veiga ML (2001) Histopathologic lesions in the liver of Prochilodus lineatus (Pisces, Prochilodontidae) exposed to a sublethal concentration of the organophosphate insecticide Dipterex 500 (Trichlorfon). Acta Sci Biol Sci 23:503–505

31.

Mohamed BA, Mahmoud BAA (2003) Metabolic and histological studies on the effect of garlic administration on the carnivorous fish Chrysichthys auratus. Egypt J Biol 5:94–107

32.

Fafioye OO, Adebisi AA, Fagade SO (2004) Toxicity of Parkia biglobosa and Raphia vinifera extracts on Clarias gariepinus juveniles. Afr J Biotech 3:627–630

33.

Adams DH, Sonne C, Basu N, Dietz R, Nam DH, Leifsson PS, Jensen AL (2010) Mercury contamination in spotted seatrout, Cynoscion nebulosus: an assessment of liver, kidney, blood and nervous system health. Sci Total Environ 408:5808–5816

34.

Velmurugan B, Selvanayagam M, Cengiz EI, Unlu E (2007) Histopathology of lambda-cyhalothrin on tissues (gill, kidney, liver and intestine) of Cirrhinus mrigala. Environ Toxicol Phormacol 24:286–291
Acknowledgments
The authors are thankful to Ozone Biotech, India for providing Ozoneem Aza.
About this article
Cite this article
Kumar, A., Prasad, M.R., Srivastava, K. et al. Cyto-histopathological Alterations in the Liver of Azadirachtin Treated Catfish, Heteropneustes fossilis . Proc. Natl. Acad. Sci., India, Sect. B Biol. Sci. 83, 609–613 (2013). https://doi.org/10.1007/s40011-013-0169-7
Received:

Revised:

Accepted:

Published:

Issue Date:
Keywords
Azadirachtin

Neem

Liver

Heteropneustes fossilis

Catfish