Abstract
Wireless mesh network (WMN) is an emerging field of research with a large number of applications and associated constraints. WMN is used as a new wireless broadband network structure which is completely based on IP technologies. It has the ability to produce high speed and wide area of coverage, and it also provides a high capacity for handling the nodes. To help authenticate messages, identify valid nodes and remove malevolent node. Security and privacy are two major problems in WMN. Unfortunately, in mesh networks most privacy-preserving schemes are vulnerable to attacks. The most dangerous attack to be noted in mesh network is node impersonation attack which makes them more insecure. WMN is said to be an emerging wireless broadband network structure, where it is completely based on the IP technologies. The mesh routers and clients play a vital role in the mesh networks where they act as a backbone and help the mesh networks to achieve their target in an efficient way. The important factor in the wireless mesh network is to provide a trusted handoff between the nodes, and they need an access authentication effectively. This area can be considered as the vulnerable one, and there is a chance for some attacks which makes the network unstable. Achieving the seamless handoff is a complex case in every dynamic heterogeneous wireless mesh network. This is because providing a security for such kind of structure is very difficult and the existing procedure for providing security for heterogeneous network gives protection for certain types of attacks. In this paper, we use an optimization algorithm for finding the best position for deploying mesh routers and for developing a hybrid and secured model for detecting node impersonation attack by combining ECDSA with CHAP. We also show how our proposed model can handle the throughput, authentication delay, etc., without facing any problem such as energy consumption and delay.
This is a preview of subscription content, log in to check access.
Access options
Buy single article
Instant access to the full article PDF.
US$ 39.95
Price includes VAT for USA
Subscribe to journal
Immediate online access to all issues from 2019. Subscription will auto renew annually.
US$ 99
This is the net price. Taxes to be calculated in checkout.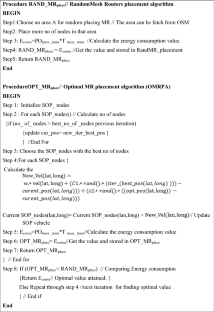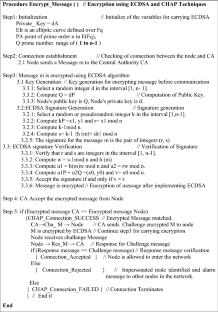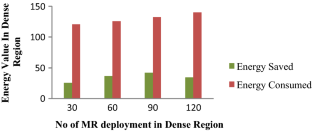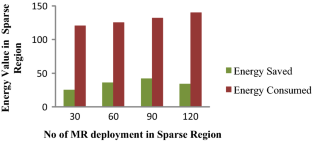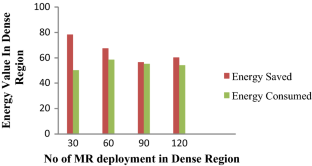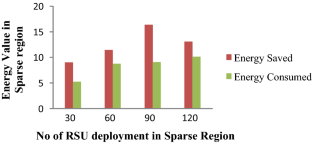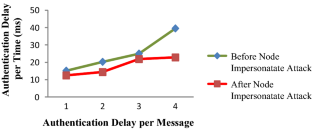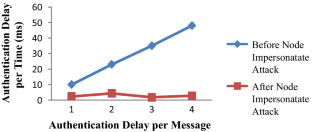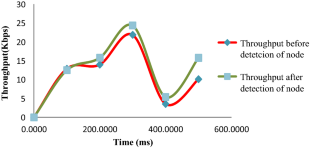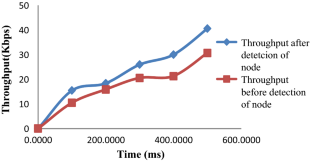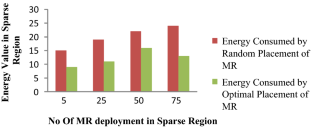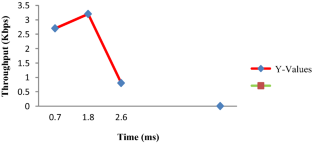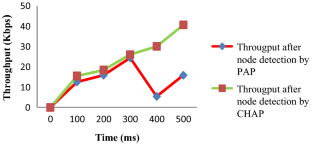 References
1.

Xiao P, He J, Fu Y (2014) An access authentication protocol for trusted handoff in wireless mesh networks. Comput Stand Interfaces 36:480–488

2.

Wanga Z, Mab M, Wua J (2012) Securing wireless mesh networks in a unified security framework with corruption-resilience. Comput Netw 56:2981–2993

3.

Mamechaoui S, Didi F, Pujolle G (2013) A survey on energy efficiency for wireless mesh network. Int J Comput Netw Commun (IJCNC) 5(2):105–124

4.

Capone A, Malandra F, Sansò B (2012) Energy savings in wireless mesh networks in a time-variable context. Mob Netw Appl 17(2):298–311

5.

Hassanzadeh A, Altaweel A, Stoleru R (2014) Traffic-and-resource-aware intrusion detection in wireless mesh networks. Ad Hoc Netw 21:18–41

6.

Camelo M, Member IEEE, Omaña C, Castro H (2011) QoS routing algorithms based on multi-objective optimization for mesh networks. IEEE Lat Am Trans 9(5):875–881

7.

Rawat A, Sharma S, Sushil R (2012) VANET security attacks and its possible solutions. J Inf Oper Manag 3(1):301–304

8.

Johnson D, Menezesand A, Vanstone S (2001) The elliptic curve digital signature algorithm (ECDSA). Certicom, 2001. Certicom Research, Canada Department of Combinatorics and Optimization, University of Waterloo, Canada

9.

Shabdanov S, Mitran P, Member, IEEE, Rosenberg C (2012) Cross-layer optimization using advanced physical layer techniques in wireless mesh networks. IEEE Trans Wirel Commun 11(4)

10.

Rajkumar B, Murali Krishna A, Narasimha G (2012) Improving security architecture of anonymous wireless mesh networks. Int J Emerg Technol Adv Eng 2(9):514–520

11.

Arabyat EA (2013) Candidate solutions to improve wireless mesh networks WMNs performance to meet the needs of smart grid applications. Int J Comput Sci Eng Inf Technol (IJCSEIT) 3(4):1–9

12.

Johnson DB, Menezes AJ (2001) Elliptic curve DSA (ECDSA): an enhanced DSA. In: Proceedings of the national conference on mathematical and computational models, 2001

13.

Sgora A, Vergados DD, Chatzimisios P (2013) A survey on security and privacy issues in wireless mesh networks. Secur Commun Netw 9(13):1877–1889

14.

Siraj S, Gupta AK, Badgujar R (2012) Network simulation tools survey. Int J Adv Res Comput Commun Eng 1(4):201–210

15.

Ouni A, Rivano H, Valois F, Rosenberg C (2015) Energy and throughput optimization of wireless mesh network with continuous power control. IEEE Trans Wirel Commun 14(2):1–12

16.

Owczarek P, Zwierzykowski P (2014) Review of simulators for wireless mesh networks. J Telecommun Inf Technol 14(3):82–89

17.

Ariza-Quintana A, Casilari E, Cabrera AT (2009) An architecture for the implementation of mesh networks in OMNeT++. In: Proceedings of the 2nd international conference on simulation tools and techniques, Simutools '09, article no. 72
Additional information
Publisher's Note
Springer Nature remains neutral with regard to jurisdictional claims in published maps and institutional affiliations.
About this article
Cite this article
Regan, R., Manickam, J.M.L. An Optimized Energy Saving Model for Hybrid Security Protocol in WMN. Natl. Acad. Sci. Lett. 42, 489–501 (2019). https://doi.org/10.1007/s40009-019-0789-4
Received:

Revised:

Accepted:

Published:

Issue Date:
Keywords
PSO (particle swarm optimization)

ECDSA (Elliptic Curve Digital Signature Algorithm)

CHAP (Challenge-Handshake Authentication Protocol)