Abstract
Secondary metabolite composition of the bioactive extract fractions of Parmelia reticulata was analyzed using high-performance liquid chromatography coupled with mass spectrometry followed by isolation of metabolites by chromatographic techniques using a polarity gradient. Compounds obtained were characterized using spectroscopy techniques. Structure elucidation of obtained metabolites is discussed (Pr XIIb, Pr XIIIb and Pr XIVb), and 2D NMR (HMBC and HSBC) spectral data of Pr XIV are reported for the very first time.
This is a preview of subscription content, log in to check access.
Access options
Buy single article
Instant access to the full article PDF.
US$ 39.95
Price includes VAT for USA
Subscribe to journal
Immediate online access to all issues from 2019. Subscription will auto renew annually.
US$ 99
This is the net price. Taxes to be calculated in checkout.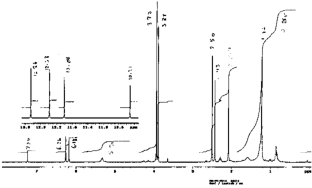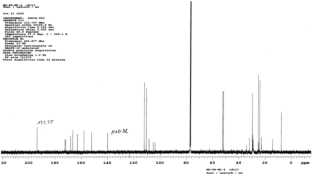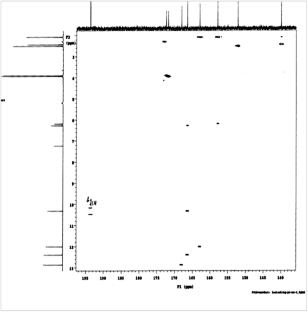 References
1.

Huneck S (1999) The significance of lichens and their metabolites. Naturwissenschaften 86:559–570

2.

Molnar K, Farkas E (2010) Current results on biological activities of lichen secondary metabolites: a review. Z Naturforsch C 65:157173

3.

Müller K (2001) Pharmaceutically relevant metabolites from lichens. Appl Microbiol Biotechnol 56:9–16

4.

Wörgötter ES (2008) Nat Prod Rep 25:188

5.

Elix JA (1996) Biochemistry and secondary metabolites. In: Nash TH III (ed) Lichen biology, 1st edn. Cambridge University Press, Cambridge, p 155

6.

Goel M, Sharma PK, Dureja P, Rani A, Uniyal PL (2011) Antifungal activity of extracts of the lichens Parmelia reticulata, Ramalina roesleri, Usnea longissima and Stereocaulon himalayense. Arch Phytopathol Plant Prot 44(13):1300–1311

7.

Goel M, Dureja P, Rani A, Uniyal PL, Laatsch H (2011) Isolation, characterization and antifungal activity of major constituents of the himalayan lichen Parmelia reticulata Tayl. J Agric Food Chem 59(6):2299–2307

8.

Laatsch H (2011) A data base for rapid dereplication and structure determination of microbial natural products; AntiBase. Wiley, Weinheim

9.

Frank E, Dayan FE, Romangi JG (2001) Lichens as a potential source of pesticides. Pestic Outlook 12:229–232

10.

Zambare VasudeoP, Christopher LewP (2012) Biopharmaceutical potential of lichens. Pharm Biol 50(6):778–798

11.

Gulluce M, Aslan A, Sokmen M, Sahin F, Adiguzel A, Agar G, Sokmen A (2006) Screeningthe antioxidant and antimicrobial properties of the lichens Parmelia saxatilis, Platismatia glauca, Ramalina pollinaria, Ramalina polymorpha and Umbilicaria nylanderiana. Phytomedicine 13:515521

12.

Sisodia R, Goel M, Verma S, Rani A, Dureja P (2013) Antibacterial and antioxidant activity of lichen species Ramalina roesleri Nyl. Nat Prod Res 27:2235–2239

13.

Goel M, Rani A, Dureja P, Uniyal P (2014) Investigation of allelopathic potentiality of the himalayan lichen Parmelia reticulata Tayl. against Phalaris minor retz. APCBEE Proc 9:140–144

14.

Goel M, Singh B (2014) Efficacy of major chemical constituents isolated from Himalayan Lichen Ramalina roesleri Nyl. against soil borne plant pathogenic fungi. Int J Appl Eng Res 10:35
Additional information
Publisher's Note
Springer Nature remains neutral with regard to jurisdictional claims in published maps and institutional affiliations.
About this article
Cite this article
Goel, M., Laatsch, H. & Uniyal, P.L. Characterization of Phenolic Compounds from Parmelia reticulata Tayl. Natl. Acad. Sci. Lett. 42, 471–474 (2019). https://doi.org/10.1007/s40009-019-0784-9
Received:

Revised:

Accepted:

Published:

Issue Date:
Keywords
Bioactivity

Secondary metabolites

Parmelia reticulata