Abstract
Fish cell line has emerged as an important tool in fishery biotechnology. In recent years, various fish cell lines have been developed by different researchers across the country. National Repository on Fish cell lines, established with the aim to preserve fish cell lines for training and education to stakeholders, has started functioning at National Bureau of Fish Genetic Resources, Lucknow. This repository is supposed to characterize and preserve the fish cell lines developed across the country and serve as a national referral centre for Indian and exotic fish cell lines. Currently, the repository is maintaining 50 fish cell lines deposited by various research institutes in India, including the cell lines developed at cell culture facility of National Bureau of Fish Genetic Resources. The cell lines have been successfully cryopreserved after verifying its authenticity by sequence analysis of two mitochondrial genes, viz. 16S rRNA and cytochrome c oxidase sub-unit I. Chromosomal analysis, transfection efficiency and immunocytochemistry are also being used to characterize the cell lines. The facility is serviceable for the collection, deposition and distribution of fish cell lines. This paper discusses the status as well as the methodology adopted for fish cell lines development, characterization and storage at NRFC.
Access options
Buy single article
Instant access to the full article PDF.
USD 39.95
Price excludes VAT (USA)
Tax calculation will be finalised during checkout.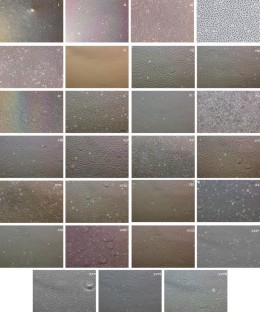 References
Martin BM (eds) (1994) Routine cell culture. Tissue culture techniques: an introduction, pp. 29–30

Wolf K, Quimby MC (1962) Established eurythermic line of fish cells in vitro. Science 135:1065–1066

Wei Y-B et al (2010) A novel heart-cell line from brown-marbled grouper Epinephelus fuscoguttatus and its susceptibility to iridovirus. J Fish Biol 76(5):1149–1158

Collodi P et al (1992) Culture of cells from zebrafish (Brachydanio rerio) embryo and adult tissues. Cell Biol Toxicol 8:43–61

Sun L et al (1995) ES-like cell cultures derived from early zebrafish embryos. Mol Mar Biol Biotech 4:193–199

Hong Y et al (1996) Pluripotency and differentiation of embryonic stem cell lines from the medakafish (Oryzias latipes). Mech Dev 60:33–44

Chen S-L et al (2003) Establishment of a pluripotent embryonic cell line from sea perch blastula embryo. Aquaculture 218:141–151

Chen et al (2004) Establishment of a continuous embryonic cell line from Japanese flounder Pararlichthys olivaceus for virus isolation. Dis Aquat Organ 60:241–246

Chen et al (2005) Development and characterization of a continuous embryonic cell line from turbot (Scophthalmus maximus). Aquaculture 249:63–68

Buonocore F et al (2006) Production and characterization of a continuous embryonic cell line from sea bass (Dicentrarchus labrax L.). Mar Biotechnol 8:80–85

Sathe PS et al (1995) Establishment and characterization of a new fish cell line, MG-3, from the gills of mrigal Cirrhinus mrigala. Indan J Exp Biol. 33:589–594

Singh et al (1995) Development of primary cell cultures from kidney of freshwater fish Heteropneustes fossilis. Indian J Exp Biol 33:595–599

Lakra WS, Bhonde RR (1996) Development of primary cell culture from the caudal fin of an Indian major carp, Labeo rohita (Ham). Asian Fish Sci 9:149–152

Parameswaran V, Ahmed VPI, Shukla R, Bhonde RR, Hameed ASS (2007) Development and characterization of two new cell lines from milkfish (Chanos chanos) and grouper (Epinephelus coioides) for virus isolation. Mar Biotechnol 9:281–291

Lakra WS et al (2010) Development and characterization of two new cell lines from common carp, Cyprinus carpio (Linn). Biol Res 43:385–392

Purushothaman V et al (1998) Development of in vitro primary cell culture system from penaeid shrimp, Penaeus indicus, Penaeus monodon and sand crab Emerita asiatica. Indian J Animal Sci 68(10):1097–1099

Kumar et al (2001) Development of a cell culture system from the ovarian tissue of African catfish (Clarias gariepinus). Aquaculture 194:51–62

Uma A et al (2002) Establishment of primary cell culture from hepatopancreas of Penaeus monodon for the study of whitespot syndrome virus (WSSV). Asian Fish Sci 15:365–370

Shashikumar A, Desai P (2008) Development of primary cell culture from Scylla serrata. Cytotechnology 56:161–169

Goswami et al (2010) Development of cell culture system from the giant freshwater prawn Macrobrachium rosenbergii (de Man). Mol Biol Rep 37(4):2043–2048

Bols NC, Dayeh VR, Lee LEJ, Schirmer K (2005) Use of fish cell lines in the toxicology and ecotoxicology of fish. In: Moon TW, Mommsen TP (eds) Biochemistry and molecular Biology of fishes—environmental toxicology, vol 6. Elsevier Science, Amsterdam, pp 43–84

Freshney RI (1994) Culture of animal cells: a manual of basic technique. Wiley, New York

Lo CF, Leu JH, Ho CH, Chen CH, Peng SE, Chen YT, Yeh PY, Huang CJ, Wang CH, Kou GH (1996) Detection of baculovirus associated with white spot syndrome (WSSV) in penaeid shrimps using polymerase chain reaction. Dis Aquat Org 25:133–141

Palumbi S, Martin A, Romano S, Mcmillan WO, Stice L, Grabowski G (1991) The simple fool's guide to PCR. Version 2.0. Honolulu, HL 96822. Department of Zoology and Kewalo Marine Laboratory, University of Hawaii

Ward RD, Zemlak TS, Innes BH, Last PR, Hebert PDN (2005) DNA barcoding Australia's fish species. Proc R Soc London Ser B 360:1847–1857

Babich H et al (1986) In vitro cytotoxicity testing of aquatic pollutants (Cd, Cu, Zn, Ni) using established fish cell lines. Ecotoxicol Environ Safety 11:91–99

Hightower LE, Renfro JL (1988) Recent applications of fish cell culture to biomedical research. J Exp Zool 248:290–302

Driever W, Rangini Z (1993) Characterization of a cell line derived from zebrafish (brachydanio rerio) embryos. In Vitro Cell Dev Biol Animal 29A(9):749–754

Villena AJ (2003) Applications and needs of fish and shellfish cell culture for disease control in aquaculture. Rev Fish Biol Fish 13:111–140

Robert F (1970) Atlantic salmon (Salmo salar) chromosomes and speciation. Trans Am Fish Soc 99:105–111

Bols NC (1991) Biotechnology and aquaculture: the role of cell cultures. Biotech Adv 9:31–49

Fahraeus-van Ree GE et al (1982) The fine structure and function of isolated gonadotropic cells as revealed from pituitaries of immature rainbow trout, Salmo gairderi, by means of enzymatic dispersion technique. Cell Tissue Res 226:641–653

Weil C et al (1986) Use of pituitary cells in primary culture to study the regulation of gonadotropin hormone (GtH) secretion in rainbow trout; setting up and validating the system as assessed by its responsiveness to mammalian and salmon gonadotropin releasing hormone. General Comp Endocrinol 62:202–209

Rafael MS et al (2010) Fish bone-derived cell lines: an alternative in vitro cell system to study bone biology. J Appl Ichthyol 26:230–234

Hong N, Li Z, Hong Y (2011) Fish stem cell cultures. Int J Biol Sci 7(4):392–402
Acknowledgments
The Department of Biotechnology, Government of India is thankfully acknowledged for the financial support. The authors also thank the Director, NBFGR for providing research facilities.
About this article
Cite this article
Nagpure, N.S., Mishra, A.K., Ninawe, A.S. et al. Molecular and Cytogenetic Characterization of Fish Cell Lines and its Application in Aquatic Research. Natl. Acad. Sci. Lett. 39, 11–16 (2016). https://doi.org/10.1007/s40009-015-0365-5
Received:

Revised:

Accepted:

Published:

Issue Date:

DOI: https://doi.org/10.1007/s40009-015-0365-5
Keywords
Cell line repository

Cryopreservation

Fish cell line

Molecular characterization