Part 2: Where are they used?
Functionalised PU-Nanoparticles in reactive diluent
A novel insitu-process allows the manufacturing of very special solvent-free, non-aqueous Polyurethane-Acrylates, which offer interesting advantages compared to commercial products. Since the synthesis principle and the properties have been explained in detail in the first part (see edition adhesion ADHESIVES & SEALANTS 1/2015) will this final article describe the application benefits of the Polyurethane-Nanoparticle?
The liquid PU-Nano-dispersions, whose synthesis and properties are described in the first part of this article in the edition 1/2015, page 24 to 29, can be applied in different areas. Examples are casting resins, cast films, laminated glass or adhesives in which the Nano-dispersions could be used either as a 100% raw material or as a formulation component (
Figure 1
).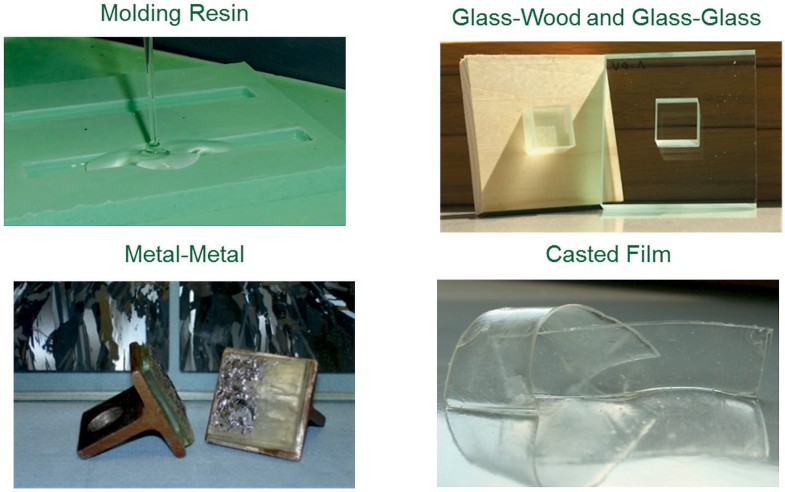 Copyright information
© Springer Fachmedien Wiesbaden 2015