This is a preview of subscription content, log in to check access.
Access options
Buy single article
Instant access to the full article PDF.
US$ 39.95
Price includes VAT for USA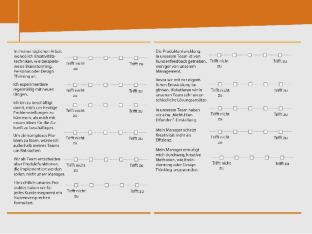 Links und Literatur
[1]

McKinsey & Co 2018. McKinsey Global Innovation Survey. Abrufbar unter https://www.mckinsey.com/business-functions/strategy-and-corporate-finance/how-we-help-clients/growth-and-innovation.

[2]

Osterwalder, A., und Pigneur, Y., Business Model Generation: Ein Handbuch für Visionäre, Spielveränderer und Herausforderer. Frankfurt: Campus Verlag, 2011.
About this article
Cite this article
Förderer, J., Schill, L. Design-Thinking-Programme erfolgreich umsetzen. Wirtsch Inform Manag 10, 66–73 (2018). https://doi.org/10.1007/s35764-018-0063-4