This is a preview of subscription content, log in to check access.
Access options
Buy single article
Instant access to the full article PDF.
US$ 39.95
Price includes VAT for USA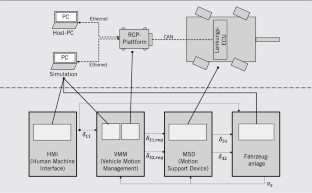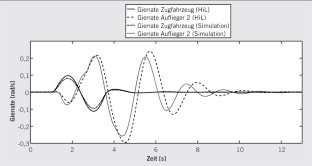 Literaturhinweise
[1]

Harkey, D.; Council, F.; Zegeer, Ch.: Operational characteristics of longer combination vehicles and related geometric design issues. In: Transportation Research Record: Journal of the Transportation Research Board (1996), Nr. 1523, S. 22–28

[2]

Kati, M. S. et al.: Performance Improvement for A-double Combination by introducing a Smart Dolly. In: 13th International Heavy Vehicle Transport Technology Symposium (2014), San Luis, Argentina

[3]

Islam, M. M.; Laine, L.; Jacobson, B.: Inverse model control including actuator dynamics for active dolly steering in high capacity transport vehicle. In: Intelligent Vehicles Symposium (IV) (2015), S. 1024–1031

[4]

Islam, M. M.; Laine, L.; Jacobson, B.: Improve Safety by Optimal Steering Control of a Converter Dolly using Particle Swarm Optimization for Low-speed Maneuvers. In: Intelligent Transportation Systems (ITSC) (2015), S. 2370–2377

[5]

Nilsson, P.: On Traffic Situation Predictions for Automated Driving of Long Vehicle Combinations. Göteborg, Chalmers University of Technology, Licentiatavhandling, 2015
Danke
Diese Arbeit entstand im Rahmen des Doppelmasterabkommens zwischen der Universität Stuttgart und der Technischen Hochschule Chalmers in Göteborg (Schweden) am dortigen Lehrstuhl für Fahrzeugdynamik. Die Autoren bedanken sich für die tiefen technischen Einblicke und das in sie gelegte Vertrauen sowie die großen Freiheiten in der Umsetzung.
About this article
Cite this article
Hofmann, M., Franz, S., Islam, M. et al. Echtzeitfähige Schnittstelle zur Steuerung einer lenkbaren Zwischenachse in Lang-Lkw. ATZ Automobiltech Z 119, 70–75 (2017). https://doi.org/10.1007/s35148-017-0074-0