Web-basiertes Stress-Management-Programm hilft nach Krebsdiagnose
Supportivtherapie Literatur kompakt
In den ersten Wochen nach der Tumordiagnose sind Patienten erheblichem Stress ausgesetzt. Ein internetbasiertes Stress-Management-Programm hilft, den Distress der Betroffenen zu senken.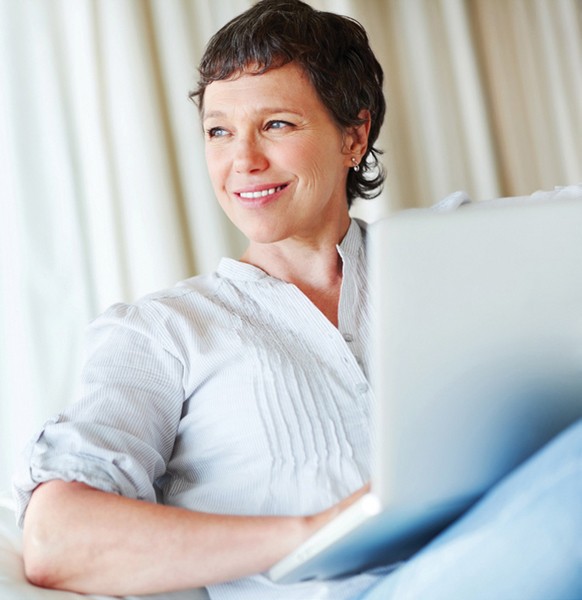 Dies ist eine Erkenntnis der Forscher, die in ihrer Studie Umsetzbarkeit und Wirksamkeit des internetbasierten Programms STREAM (Stress-Aktiv-Mindern!) bei 129 Patienten untersuchten, die 12 Wochen zuvor mit ihrer Erstlinientherapie begonnen hatten. Randomisiert wurden sie einer Web-basierten Interventionsgruppe oder der Kontrollgruppe (Warteliste) zugeteilt. Primärer Endpunkt war die Lebensqualität nach der Intervention (Functional Assessment of Chronic Illness Therapy—Fatigue), sekundäre Endpunkte Stress (Distress Thermometer) und Angst oder Depression ("hospital anxiety and depression scale).
In der Interventionsgruppe war die Lebensqualität signifikant höher (p = 0,007) als in der Kontrollgruppe und der Distress signifikant niedriger (p = 0,03). Dagegen änderten sich die Werte für Angst und Depression nicht signifikant. Auch in der Kontrollgruppe mit verzögerter Intervention nahm die Lebensqualität nach der Teilnahme am STREAM-Programm zu. STREAM besteht aus 8 Modulen, die jeweils in einer Woche bearbeitet werden können und die Elemente Pychoedukation, Selbstreflexion, Strategien und Übungen beinhalten. Dazu adaptierten die Forscher anerkannte kognitiv-behaviorale oder achtsamkeitsbasierte Stressreduktionstechniken für das Internet. Den Patienten wurde darüber hinaus empfohlen, täglich eine herunterladbare Audio-Einheit zur Entspannung zu nutzen. Nach jedem Modul gaben die psychologischen Therapeuten den Patienten per Mail ein schriftliches Feedback.
Fazit: Das internetbasierte Stress-Management-Programm STREAM ist in der Praxis gut anwendbar und hilft, die Lebensqualität von Patienten mit neu diagnostizierter Tumorerkrankung zu verbessern.
Literatur
Urech C et al. Web-based stress management for newly diagnosed patients with cancer (STREAM): a randomized, wait-list controlled intervention study.

J Clin Oncol

. 2018;36(8):780–8.

CrossRef

PubMed

PubMedCentral

Google Scholar
Copyright information
© Springer Medizin Verlag GmbH, ein Teil von Springer Nature 2018