Das Pädiatrie Update ist als Fortbildungsformat fest etabliert: Erneut präsentierte ein ausgesuchtes Referententeam die wichtigsten publizierten Daten klinischer Studien der letzten 18 Monate mit Blick auf die Umsetzung in den Praxis- und Klinikalltag. Die Experten referierten und kommentierten topaktuelle Erkenntnisse aus 14 Themengebieten, darunter Kinder- und Jugendgynäkologie und Pneumologie/Allergologie.
This is a preview of subscription content, log in to check access.
Access options
Buy single article
Instant unlimited access to the full article PDF.
US$ 39.95
Price includes VAT for USA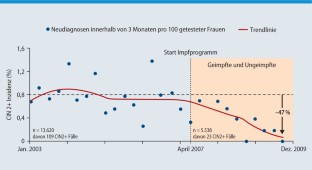 Literatur
1.

Statistisches Bundesamt 3/2014: http://www.destatis.de/DE/PresseService/Presse/Pressemitteilungen/2014/03/PD14_097_233.html

2.

Secura GM et al., N Engl J Med 2014;371:1316–1323

3.

BfArM: Rote-Hand-Brief zu kombinierten hormonalen Kontrazeptiva, einschließlich Informationsmaterialen: Risiko von venösen Thrombembolien 03.02.2014.www.bfarm.de

4.

Contraception for Adolescents, Committee on Adolescence, American Academy of Pediatrics, 29.9.2014 http://pediatrics.aappublications.org/content/early/2014/09/24/peds.2014-2299.full.pdf+html

5.

Hampel M et al., Gyn Gebh 2013;18(5):23–26

7.

Brotherton J.M. et al., Lancet 2014; 377:2085–92

8.

Pescatore et al., JACI 2014, 133:11–8

9.

Grabenhenrich LB et al., PLoS One 2014;9(12):e115852

10.

Horimukai K et al., J Allergy Clin Immunol 2014; 134(4):824–830

11.

Simpson EL et al., J Allergy Clin Immunol 2014;134(4):818–23

12.

McDonell A et al., Int Arch Allergy Appl Immunol 2015. In press

13.

Lyseng-Williamson KA et al., Drugs & Therapy Perspectives 2014;30(12):401–10

14.

Pfaar O et al., Allergy 2014;69(7):854–67

15.

Serrano E et al., Am J Rhinol Allergy 2014;28(6):471–6

16.

Casale TB et al., J Allergy Clin Immunol 2014;133(3):612–9

17.

Szépfalusi Z et al., Pediatr Allergy Imunol 2014. In press

18.

Salo PM et al., J Allergy Clin Immunol 2014;134(2):350–9

19.

Arshad SH et al., J Allergy Clin Immunol 2014;134:1462

20.

Venkataraman D et al., J Allergy Clin Immunol 2014;134(4):876–882

21.

Wasserman RL et al., J Allergy Clin Immunol Pract 2014;2(1):91–6

22.

Du Troit G et al., New Eng J Med 2015; 372(9):803–813
About this article
Cite this article
Ayazpoor, U. Aktuelle Studien im Überblick. pädiatr. hautnah 27, 50–53 (2015) doi:10.1007/s15014-015-0348-5