Die Onychomykose ist eine hartnäckige chronische Nagelerkrankung mit einer hohen Rezidivrate. Das endogene mikrobielle Substrat einer erneuten Infektion ist die Spore, die folglich im Zuge einer Therapie konsequent beseitigt werden muss. Damit eine sporozide Behandlung erfolgreich ist, muss der Behandler wissen, was eine Spore in Bezug auf die Nachhaltigkeit der Therapie ist und welche Substanz in diesem Sinne sporozid wirkt und welche nicht.
This is a preview of subscription content, log in to check access.
Access options
Buy single article
Instant access to the full article PDF.
US$ 39.95
Price includes VAT for USA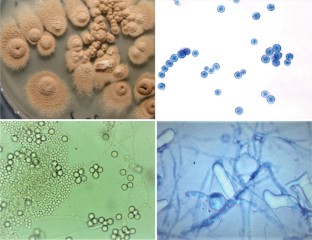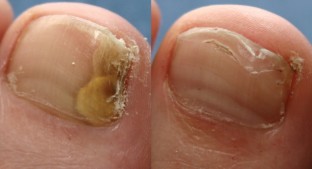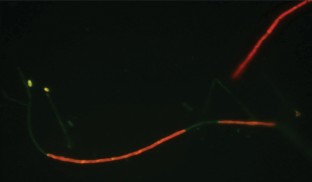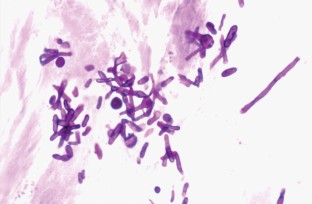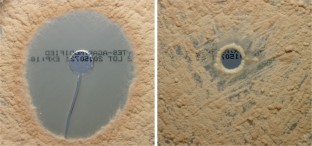 Literatur
1.

Virchow R. Zur normalen und pathologischen Anatomie der Nägel und der Oberhaut. Verhandl Physikal Med Gesellsch Würzburg 1854, 5: 83–105

2.

Karsai S et al. Treating onychomycosis with the short-pulsed 1064-nm-Nd:YAG laser: results of a prospective randomized controlled trial. J Eur Acad Dermatol Venereol 2017: 31: 175–80

3.

Seidl HP et al. Sporicidal effect of amorolfine and other antimycotics used in the therapy of fungal nail infections. Mycoses 2015, 58: 610–9

4.

Blömer M. Eine vierarmige, doppelblinde, randomisierte, placebo-kontrollierte Studie bezüglich der Wirksamkeit einer Zink-Octopirox Shampoo Formulierung vs. einer Oxiconazol- bzw. einer Zink-Pyrithion-haltigen Formulierung bei Pityriasis simplex capillitii (Kopfschuppen), Inaugural-Dissertation, 2015

5.

Tietz HJ. Antimykotika von A–Z. 5., neu bearbeitete und erweiterte Auflage, Ligatur Verlag für Klinik und Praxis, Stuttgart 2011

6.

Gupta AK et al. Tavaborole (AN-2690) for the treatment of onychomycosis of the toenail in adults. Expert Rev Anti Infect Ther 2014; 12: 735–42

7.

US Food and Drug Administration. Drugs@FDA: FDA approved drug products (Tavaborole)

8.

Baran R et al. An innovative water-soluble biopolymer improves efficacy of ciclopirox nail lacquer in the management of onychomycosis. J Eur Acad Dermatol Venerol 2009, 23: 773–81

9.

Tietz HJ: Moderne Onychomykose-Therapie mit SUBA-Itraconazol und Ciclopirox: Fortschritte in der Galenik führen zu nachhaltigen Heilerfolgen. derm 2016; 4: 300–8
About this article
Cite this article
Tietz, H. Keine Lokalbehandlung ohne sporoziden Wirkstoff. hautnah dermatologie 33, 28–31 (2017). https://doi.org/10.1007/s15012-017-2473-z