Abstract
Introduction
We describe the use of bacteriophage therapy in a 26-year-old cystic fibrosis (CF) patient awaiting lung transplantation.
Hospital Course
The patient developed multidrug resistant (MDR) Pseudomonas aeruginosa pneumonia, persistent respiratory failure, and colistin-induced renal failure. We describe the use of intravenous bacteriophage therapy (BT) along with systemic antibiotics in this patient, lack of adverse events, and clinical resolution of infection with this approach. She did not have recurrence of pseudomonal pneumonia and CF exacerbation within 100 days following the end of BT and underwent successful bilateral lung transplantation 9 months later.
Conclusion
Given the concern for MDR P. aeruginosa infections in CF patients, BT may offer a viable anti-infective adjunct to traditional antibiotic therapy.
Access options
Buy single article
Instant access to the full article PDF.
US$ 39.95
Tax calculation will be finalised during checkout.
Subscribe to journal
Immediate online access to all issues from 2019. Subscription will auto renew annually.
US$ 99
Tax calculation will be finalised during checkout.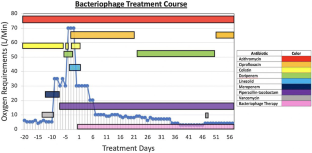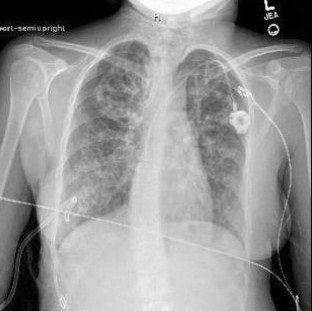 References
1.

Fong SA, Drilling A, Morales S, et al. Activity of bacteriophages in removing biofilms of Pseudomonas aeruginosa isolates from chronic rhinosinusitis patients. Front Cell Infect Microbiol. 2017;7:418.

2.

Hurley MN, Camara M, Smyth AR. Novel approaches to the treatment of Pseudomonas aeruginosa infections in cystic fibrosis. Eur Respir J. 2012;40:1014–23.

3.

Hraiech S, Bregeon F, Rolain JM. Bacteriophage-based therapy in cystic fibrosis-associated Pseudomonas aeruginosa infections: rationale and current status. Drug Des Dev Ther. 2015;9:3653–63.

4.

Essoh C, Blouin Y, Loukou G, et al. The susceptibility of Pseudomonas aeruginosa strains from cystic fibrosis patients to bacteriophages. PLoS ONE. 2013;8:e60575.

5.

Saussereau E, Vachier I, Chiron R, et al. Effectiveness of bacteriophages in the sputum of cystic fibrosis patients. Clin Microbiol Infect. 2014;20:O983–90.

6.

Kutateladze M, Adamia R. Bacteriophages as potential new therapeutics to replace or supplement antibiotics. Trends Biotechnol. 2010;28:591–5.
Ethics declarations
Conflict of interest
The authors declare that they have no conflict of interest.
Electronic supplementary material
Below is the link to the electronic supplementary material.
Supplementary material 1 (DOCX 105 kb)
About this article
Cite this article
Law, N., Logan, C., Yung, G. et al. Successful adjunctive use of bacteriophage therapy for treatment of multidrug-resistant Pseudomonas aeruginosa infection in a cystic fibrosis patient. Infection 47, 665–668 (2019). https://doi.org/10.1007/s15010-019-01319-0
Received:

Accepted:

Published:

Issue Date:
Keywords
Bacteriophage therapy

Multidrug-resistant Pseudomonas aeruginosa

Cystic fibrosis

Lung transplant

Antimicrobial

Antibiotic