Zusammenfassung
Osteologische Erkrankungen, die mit verminderter Knochendichte einhergehen, sind häufig. An erster Stelle ist hier die Osteoporose zu nennen. Eine deutlich erhöhte Knochendichte ist aber ebenfalls nicht günstig und kann zu schwerwiegenden Symptomen führen. In dieser und den folgenden Ausgaben der "Orthopädie & Rheuma" sollen deshalb drei Vertreter von osteologischen Erkrankungen mit erhöhter Knochendichte vorgestellt werden. Den Anfang macht die Osteopetrose.
Access options
Buy single article
Instant access to the full article PDF.
US$ 39.95
Tax calculation will be finalised during checkout.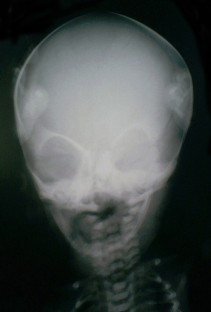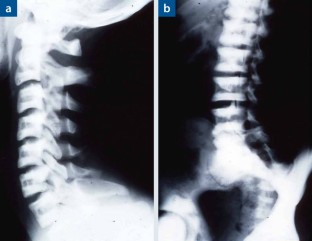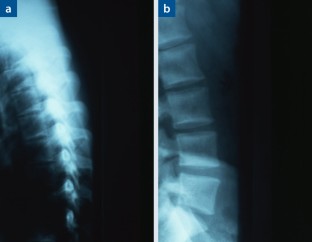 Literatur
1.

Del Fattore A, Cappariello A, Teti A. Genetics, pathogenesis and complications of osteopetrosis. Bone 2008; 42: 19–29

2.

Seidel J, Osteopetrose In: Peters, KM, König DP Fortbildung Osteologie 3 Springer Berlin Heidelberg 2010; 44–51

3.

Schulz A, Classen CF, Sparber-Sauer M et al. Infantile maligne Osteopetrose. Dtsch Ärztebl 2003; 100: 1450–55

4.

Kornak U, Kasper D, Bösl MR et al. Loss of the CIC-7 chloride channel leads to osteopetrosis in mice and man. Cell 2001; 104: 205–15

5.

Guerrini MM, Sobacchi C, Cassani B et al. Human osteoclast-poor osteopetrosis with hypogammaglobulinemia due to TNFRSF11A (RANK) mutations. Am J Hum Genet 2008; 83: 64–76
Additional information
Interessenkonflikt
Die Autoren erklären, dass sie sich bei der Erstellung des Beitrages von keinen wirtschaftlichen Interessen leiten ließen und dass keine potenziellen Interessenkonflikte vorliegen. Der Verlag erklärt, dass die inhaltliche Qualität des Beitrags von zwei unabhängigen Gutachtern geprüft wurde. Werbung in dieser Zeitschriftenausgabe hat keinen Bezug zur CME-Fortbildung. Der Verlag garantiert, dass die CME-Fortbildung sowie die CME-Fragen frei sind von werblichen Aussagen und keinerlei Produktempfehlungen enthalten. Dies gilt insbesondere für Präparate, die zur Therapie des dargestellten Krankheitsbildes geeignet sind.
About this article
Cite this article
Peters, K.M., Seidel, J. Osteopetrose — Marmorknochen, der früher oder später bricht. Orthop. Rheuma 18, 21–27 (2015). https://doi.org/10.1007/s15002-015-0560-2