Abstract
Use of highly photoactive materials is critical for applicability of photocatalysis in large-scale water treatment facilities. Unfortunately, in a real setting, the performance of existing photocatalysts is not as good as expected. Therefore, finding a truly photoactive material is of great importance. Herein, ZnO nanoparticles prepared through a simple solid-state route at moderate temperatures in the absence of oxygen are demonstrated to be a suitable option for environmental photocatalysis. Within only 8 min of UVA irradiation at pH 6, the degradation efficiency for 2 mg/L of microcystin-LR using 0.5 g/L of ZnO synthesized at 350 °C reaches as high as 97%. Hydroxyl radicals and valence band holes are found to be responsible for such a high degradation of microcystin-LR. The photocatalytic activity can also be maintained after six successive uses.
Access options
Buy single article
Instant access to the full article PDF.
USD 39.95
Price excludes VAT (USA)
Tax calculation will be finalised during checkout.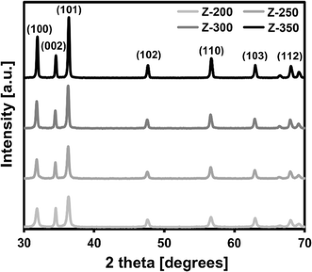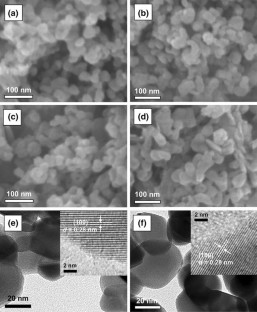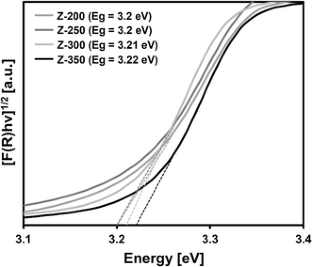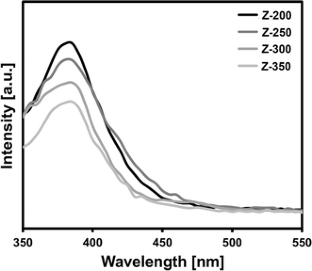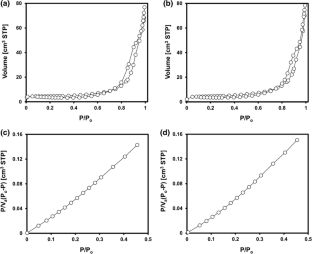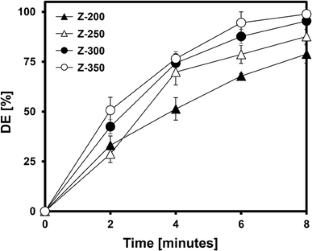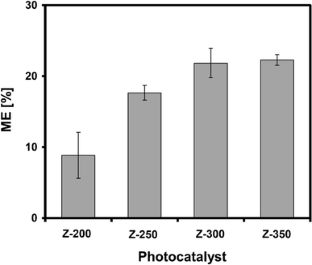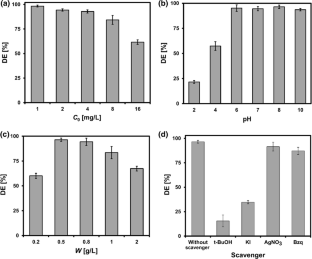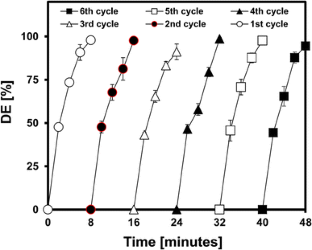 References
Akpan U, Hameed B (2009) Parameters affecting the photocatalytic degradation of dyes using TiO2-based photocatalysts: a review. J Hazard Mater 170:520–529

Akyol A, Yatmaz H, Bayramoglu M (2004) Photocatalytic decolorization of Remazol Red RR in aqueous ZnO suspensions. Appl Catal B 54:19–24

Amirkhanlou S, Ketabchi M, Parvin N (2012) Nanocrystalline/nanoparticle ZnO synthesized by high energy ball milling process. Mater Lett 86:122–124

Antoniou MG, De La Cruz AA, Dionysiou DD (2005) Cyanotoxins: new generation of water contaminants. Am Soc Civil Eng 131:1239–1243

Chong X, Li L, Yan X, Hu D, Li H, Wang Y (2012) Synthesis, characterization and room temperature photoluminescence properties of Al doped ZnO nanorods. Physica E 44:1399–1405

Comninellis C, Kapalka A, Malato S, Parsons SA, Poulios I, Mantzavinos D (2008) Advanced oxidation processes for water treatment: advances and trends for R&D. J Chem Technol Biotechnol 83:769–776

Daneshvar N, Salari D, Khataee A (2004) Photocatalytic degradation of azo dye acid red 14 in water on ZnO as an alternative catalyst to TiO2. J Photochem Photobiol A 162:317–322

Deng Y, Tang L, Zeng G, Feng C, Dong H, Wang J, Feng H, Liu Y, Zhou Y, Pang Y (2017) Plasmonic resonance excited dual Z-scheme BiVO4/Ag/Cu2O nanocomposite: synthesis and mechanism for enhanced photocatalytic performance in recalcitrant antibiotic degradation. Environ Sci Nano 4:1494–1511

Guo J, Li Y, Zhu S, Chen Z, Liu Q, Zhang D, Moon W-J, Song D-M (2012) Synthesis of WO3@ Graphene composite for enhanced photocatalytic oxygen evolution from water. RSC Adv 2:1356–1363

Han J, Qiu W, Gao W (2010) Potential dissolution and photo-dissolution of ZnO thin films. J Hazard Mater 178:115–122

Hlaing Oo W, McCluskey M, Lalonde A, Norton M (2005) Infrared spectroscopy of ZnO nanoparticles containing CO2 impurities. Appl Phys Lett 86:073111

Imanishi S, Kato H, Mizuno M, Tsuji K, Harada K-I (2005) Bacterial degradation of microcystins and nodularin. Chem Res Toxicol 18:591–598

Jacobs LC, Peralta-Zamora P, Campos FR, Pontarolo R (2013) Photocatalytic degradation of microcystin-LR in aqueous solutions. Chemosphere 90:1552–1557

Kansal S, Singh M, Sud D (2007) Studies on photodegradation of two commercial dyes in aqueous phase using different photocatalysts. J Hazard Mater 141:581–590

Kansole MM, Lin T-F (2016) Microcystin-LR Biodegradation by Bacillus sp.: reaction rates and possible genes involved in the degradation. Water 8:508

Khodja AA, Sehili T, Pilichowski J-F, Boule P (2001) Photocatalytic degradation of 2-phenylphenol on TiO2 and ZnO in aqueous suspensions. J Photochem Photobiol A 141:231–239

Lam S-M, Sin J-C, Abdullah AZ, Mohamed AR (2013) Photocatalytic degradation of resorcinol, an endocrine disrupter, by TiO2 and ZnO suspensions. Environ Technol 34:1097–1106

Li L, Gao N-Y, Deng Y, Yao J-J, Zhang K-J, Li H-J, Ou H-S, Guo J-W (2009) Experimental and model comparisons of H2O2 assisted UV photodegradation of Microcystin-LR in simulated drinking water. J Zhejiang Univ Sci A 10:1660–1669

Liu B, Zeng HC (2003) Hydrothermal synthesis of ZnO nanorods in the diameter regime of 50 nm. J Am Chem Soc 125:4430–4431

Lizama C, Freer J, Baeza J, Mansilla HD (2002) Optimized photodegradation of reactive blue 19 on TiO2 and ZnO suspensions. Catal Today 76:235–246

Ma Q-B, Ye Z-Z, He H-P, Hu S-H, Wang J-R, Zhu L-P, Zhang Y-Z, Zhao B-H (2007) Structural, electrical, and optical properties of transparent conductive ZnO: Ga films prepared by DC reactive magnetron sputtering. J Cryst Growth 304:64–68

Nowak M, Kauch B, Szperlich P (2009) Determination of energy band gap of nanocrystalline SbSI using diffuse reflectance spectroscopy. Rev Sci Instrum 80:046107

Park J-A, Jung S-M, Yi I-G, Choi J-W, Kim S-B, Lee S-H (2017) Adsorption of microcystin-LR on mesoporous carbons and its potential use in drinking water source. Chemosphere 177:15–23

Pignatello JJ, Oliveros E, MacKay A (2006) Advanced oxidation processes for organic contaminant destruction based on the Fenton reaction and related chemistry. Crit Rev Environ Sci Technol 36:1–84

Prabhu YT, Rao KV, Kumar VSS, Kumari BS (2013) Synthesis of ZnO nanoparticles by a novel surfactant assisted amine combustion method. Adv Nanopart 2:45

Qiu P, Chen H, Xu C, Zhou N, Jiang F, Wang X, Fu Y (2015) Fabrication of an exfoliated graphitic carbon nitride as a highly active visible light photocatalyst. J Mater Chem A 3:24237–24244

Ristić M, Musić S, Ivanda M, Popović S (2005) Sol–gel synthesis and characterization of nanocrystalline ZnO powders. J Alloy Compd 397:L1–L4

Saison T, Chemin N, Chanéac C, Durupthy O, Mariey L, Maugé FO, Brezová V, Jolivet JP (2015) New insights into BiVO4 properties as visible light photocatalyst. J Phys Chem C 119:12967–12977

Sakthivel S, Neppolian B, Shankar M, Arabindoo B, Palanichamy M, Murugesan V (2003) Solar photocatalytic degradation of azo dye: comparison of photocatalytic efficiency of ZnO and TiO2. Sol Energy Mater Sol Cells 77:65–82

Serpone N, Maruthamuthu P, Pichat P, Pelizzetti E, Hidaka H (1995) Exploiting the interparticle electron transfer process in the photocatalysed oxidation of phenol, 2-chlorophenol and pentachlorophenol: chemical evidence for electron and hole transfer between coupled semiconductors. J Photochem Photobiol A 85:247–255

Sudrajat H, Babel S (2015) Photocatalytic degradation of methylene blue using visible light active N-doped ZnO. In: Adiguzel O (ed) Advanced materials research. Trans Tech Publications, Zurich, Switzerland, pp 299–302

Sudrajat H, Babel S (2016a) Comparison and mechanism of photocatalytic activities of N-ZnO and N-ZrO2 for the degradation of rhodamine 6G. Environ Sci Pollut Res 23:10177–10188

Sudrajat H, Babel S (2016b) A new, cost-effective solar photoactive system N-ZnO@ polyester fabric for degradation of recalcitrant compound in a continuous flow reactor. Mater Res Bull 83:369–378

Sudrajat H, Babel S (2016c) A novel visible light active N-doped ZnO for photocatalytic degradation of dyes. J Water Process Eng 16:309–318

Sudrajat H, Babel S (2016d) Rapid photocatalytic degradation of the recalcitrant dye amaranth by highly active N–WO3. Environ Chem Lett 14(2):243–249

Sudrajat H, Sujaridworakun P (2017) Low-temperature synthesis of δ-Bi2O3 hierarchical nanostructures composed of ultrathin nanosheets for efficient photocatalysis. Mater Des 130:501–511

Tang L, Wang J, Zeng G, Liu Y, Deng Y, Zhou Y, Tang J, Wang J, Guo Z (2016) Enhanced photocatalytic degradation of norfloxacin in aqueous Bi2WO6 dispersions containing nonionic surfactant under visible light irradiation. J Hazard Mater 306:295–304

Tani T, Mädler L, Pratsinis SE (2002) Homogeneous ZnO nanoparticles by flame spray pyrolysis. J Nanopart Res 4:337–343

Wang M, Lee KE, Hahn SH, Kim EJ, Kim S, Chung JS, Shin EW, Park C (2007) Optical and photoluminescent properties of sol–gel Al-doped ZnO thin films. Mater Lett 61:1118–1121

Wang H, Yuan X, Wu Y, Zeng G, Dong H, Chen X, Leng L, Wu Z, Peng L (2016a) In situ synthesis of In2S3@MIL-125(Ti) core–shell microparticle for the removal of tetracycline from wastewater by integrated adsorption and visible-light-driven photocatalysis. Appl Catal B 186:19–29

Wang J, Tang L, Zeng G, Liu Y, Zhou Y, Deng Y, Wang J, Peng B (2016b) Plasmonic Bi metal deposition and g-C3N4 coating on Bi2WO6 microspheres for efficient visible-light photocatalysis. ACS Sustain Chem Eng 5:1062–1072

Wang H, Yuan X, Wu Y, Zeng G, Tu W, Sheng C, Deng Y, Chen F, Chew JW (2017a) Plasmonic Bi nanoparticles and BiOCl sheets as cocatalyst deposited on perovskite-type ZnSn(OH)6 microparticle with facet-oriented polyhedron for improved visible-light-driven photocatalysis. Appl Catal B 209:543–553

Wang J, Tang L, Zeng G, Deng Y, Liu Y, Wang L, Zhou Y, Guo Z, Wang J, Zhang C (2017b) Atomic scale gC3N4/Bi WO6 2D/2D heterojunction with enhanced photocatalytic degradation of ibuprofen under visible light irradiation. Appl Catal B 209:285–294

Wu S, Lv J, Wang F, Duan N, Li Q, Wang Z (2017) Photocatalytic degradation of microcystin-LR with a nanostructured photocatalyst based on upconversion nanoparticles@ TiO2 composite under simulated solar lights. Sci Rep 7:14435

Yeber M, Rodríguez J, Freer J, Baeza J, Durán N, Mansilla HD (1999) Advanced oxidation of a pulp mill bleaching wastewater. Chemosphere 39:1679–1688

Yoshida T, Makita Y, Nagata S, Tsutsumi T, Yoshida F, Sekijima M, Tamura SI, Ueno Y (1997) Acute oral toxicity of microcystin-LR, a cyanobacterial hepatotoxin, in mice. Nat Toxins 5:91–95

Zhang X, Qin J, Xue Y, Yu P, Zhang B, Wang L, Liu R (2014) Effect of aspect ratio and surface defects on the photocatalytic activity of ZnO nanorods. Sci Rep 4:4596

Zhao C, Li D, Liu Y, Feng C, Zhang Z, Sugiura N, Yang Y (2015) Photocatalytic removal of microcystin-LR by advanced WO3-based nanoparticles under simulated solar light. Sci World J 720706:1–9
Acknowledgements
This work is supported by Ton Duc Thang University, Vietnam.
Additional information
Editorial responsibility: Binbin Huang.
Electronic supplementary material
Below is the link to the electronic supplementary material.
About this article
Cite this article
Sudrajat, H., Babel, S. Ultrahigh photoactivity of ZnO nanoparticles for decomposition of high-concentration microcystin-LR in water environment. Int. J. Environ. Sci. Technol. 16, 695–706 (2019). https://doi.org/10.1007/s13762-018-1690-2
Received:

Revised:

Accepted:

Published:

Issue Date:

DOI: https://doi.org/10.1007/s13762-018-1690-2
Keywords
Metal oxide

Solid-state synthesis

Photocatalysis

Advanced oxidation processes

Water treatment