Abstract
The aim of this research was to evaluate the feasibility of using the vitrification process as an alternative solution to the disposal of a coal fly ash and metallurgical slags in landfills. The starting wastes were characterised in terms of chemical, granulometric, mineralogical, and microstructural analysis. A selected batch composition composed by 58.5% fly ash, 31.5% metallurgical slag and 10.0 Na2O% (wt%) was melted at 1450 °C and poured to obtain monolithic glass samples. The environmental behaviour of the starting wastes and the resulting glass was evaluated by standard leaching tests, which shows that vitrification leads to a stabilisation process in which the inorganic components of the wastes are immobilised throughout their incorporation into the glass structure. Moreover, vitrification transforms those hazardous wastes into a new non-hazardous glass. A preliminary study shows that the new glass is suitable for developing glass–ceramic tiles appropriate for floor pavement and wall covering.
Access options
Buy single article
Instant access to the full article PDF.
USD 39.95
Price excludes VAT (USA)
Tax calculation will be finalised during checkout.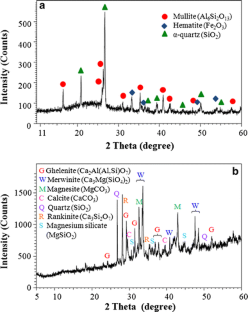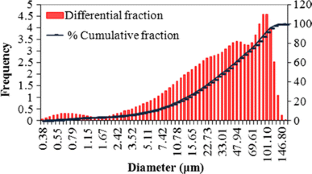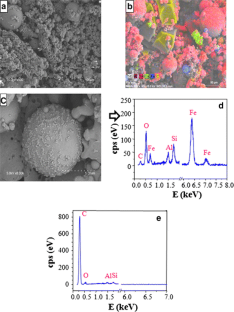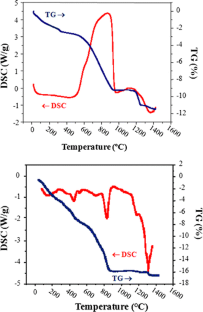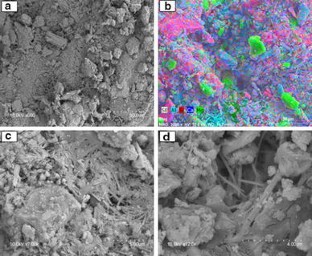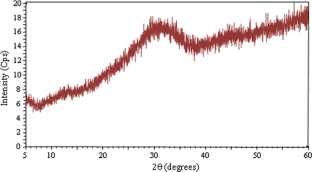 References
2003/33/EC (2003) Council decision of 19 December 2002 establishing criteria and procedures for the acceptance of waste at landfills pursuant to article 16 of and annex II to directive 1999/31/EC (2203). Off J Eur Communities L11:27–49

Eliche-Quesada D, Leite-Costa J (2016) Use of bottom ash from olive pomace combustion in the production of eco-friendly fired clay bricks. Waste Manage 48:323–333. doi:10.1016/j.wasman.2015.11.042

Erol M, Genҫ A, Öveҫoǧlu ML, Yϋcelen E, Kϋҫϋkbayrak S, Taptik Y (2000) Characterization of a glass–ceramic produced from thermal power plant fly ashes. J Eur Ceram Soc 20:2209–2214. doi:10.1016/S0955-2219(00)00099-6

Faleschini F, Zanini MA, Brunelli K, Pellegrino C (2015) Valorization of co-combustion fly ash in concrete production. Mater Des 85:687–694. doi:10.1016/jmatdes201507079

Fernández Navarro JM (2003) El vidrio, 3rd edn. Editorial SCIC, Madrid

Fomenko EV, Anshits NN, Solovyov LA, Mikhaylova OA, Anshits AG (2013) Composition and morphology of fly ash cenospheres produced from the combustion of Kuznetsk coal. Energy Fuels 27:5440–5448. doi:10.1021/ef400754c

Gallardo M, Almanza JM, Cortés DA, Escobedo JC, Escalante-García J (2014) Synthesis and mechanical properties of a calcium sulphoaluminate cement made of industrial wastes. Mater Constr 64:e023. doi:10.3989/mc201404513

Iyer S, Scott JA (2001) Power station fly ash-a review of value-added utilization outside of the construction industry. Resour Conserv Recycl 31:217–228. doi:10.1016/S0921-3449(00)00084-7

Jarosz-Krzeminska E, Helios-Rybicka E, Gawlicki M (2015) Utilization of neutralized spent sulfuric acid pickle liquor from metal treatment in cement production. Int J Environ Sci Technol 12:2901–2908. doi:10.1007/s13762-014-0694-9

Jayaranjan MLD, Van Hullebusch ED, Annachhatre AP (2014) Reuse options for coal fired power plant bottom ash and fly ash. Rev Environ Sci Bio 13:467–486. doi:10.1007/s11157-014-9336-4

Karamanov A, Chabbach LM, Karamanova E, Andreola F, Barbieri L, Ranguelov B, Avdeev G, Lancellotti I (2014) Sinter-crystallization in air and inert atmospheres of a glass from pre-treated municipal solid waste bottom ashes. J Non Cryst Solids 389:50–59. doi:10.1016/jjoncrysol201402009

Kim JM, Kim HS (2004) Processing and properties of a glass–ceramic from coal fly ash from a thermal power plant through an economic process. J Eur Ceram Soc 24:2825–2833. doi:10.1016/jjeurceramsoc200308012

Ljatifi E, Kamusheva A, Grozdanov A, Paunovic P, Karamanov A (2015) Optimal thermal cycle for production of glass–ceramic based on wastes from ferronickel manufacture. Ceram Int 41:11379–11386. doi:10.1016/jceramint201505098

López O, Mayor PL, Fernández F, Hernandez-Olivares F (2015) Improved cement mortars by addition of carbonated fly ash from solid waste incinerators. Mater Constr 65:e062. doi:10.3989/mc201507114

Martínez-Martínez S, Pérez-Villarejo L, Eliche-Quesada D, Carrasco-Hurtado B, Sánchez-Soto PJ, Angelopoulos GN (2016) Ceramics from clays and by-product from biodiesel production: processing, properties and microstructural characterization. Appl Clay Sci 121:119–126. doi:10.1016/jday201512003

Pan DA, Li LJ, Yang J, Bu JB, Guo B, Liu B, Zhang SG, Volinsky AA (2015) Production of glass–ceramics from heavy metal gypsum and pickling sludge. Int J Environ Sci Technol 12:3047–3052. doi:10.1007/s13762-015-0758-5

Pani GK, Rath P, Maharana L, Barik R, Senapati PK (2016) Assessment of heavy metals and rheological characteristics of coal ash samples in presence of some selective additives. Int J Environ Sci Technol 13:25–731. doi:10.1007/s13762-015-0888-9

Paul A (1990) Chemistry of glasses, 2nd edn. Chapman and Hall, New York

Pérez M, Baeza F, Paya J, Saval JM, Zornoza E, Borrachero MV, Garces P (2014) Potential use of sewage sludge ash (SSA) as a cement replacement in precast concrete blocks. Mater Constr 64:e002. doi:10.3989/mc201406312

Ram LC, Masto RE (2010) An appraisal of the potential use of fly ash for reclaiming coal mine spoil. J Environ Manag 91:603–617. doi:10.1016/jjenvman200910004

Ram LC, Masto RE (2014) Fly ash for soil amelioration: a review on the influence of ash blending with inorganic and organic amendments. Earth Sci Rev 128:52–74. doi:10.1016/jearscirev201310003

Reuter M, Xiao Y, Boin U (2004) Recycling and environmental issues of metallurgical slags and salt fluxes. In: II international conference on molten slags fluxes and salts. The South African Institute of Mining and Metallurgy, pp 349–356

Rodríguez Cuartas R (1984) Theoretical calculation of glass properties: viscosity, thermal and devitrification parameters. Bol Soc Esp Ceram Vidr 23:105–111 (in Spanish)

Romero M, Kovacova M, Rincón J Ma (2008) Effect of particle size on kinetics crystallization of an iron-rich glass. J Mater Sci 43:4135–4142. doi:10.1007/s10853-007-2318-y

Saikia N, Mertens G, Van Balen K, Elsen J, Van Gerven T, Vandecasteele C (2015) Pre-treatment of municipal solid waste incineration (MSWI) bottom ash for utilisation in cement mortar. Constr Build Mater 96:76–85. doi:10.1016/jconbuildmat201507185

Scalet BM, Garcia Muñoz M, Sissa AQ, Roudier S, Delgado Sancho L (2013) Best available techniques (BAT) reference document for the manufacture of glass. Industrial emissions directive 2010/75/EU integrated pollution prevention and control

Seyyedalipour SF, Kebria DY, Dehestani M (2015) Effects of recycled paperboard mill wastes on the properties of non-load-bearing concrete. Int J Environ Sci Technol 12:3627–3634. doi:10.1007/s13762-015-0879-x

Sharma P, Joshi H (2016) Utilization of electrocoagulation-treated spent wash sludge in making building blocks. Int J Environ Sci Technol 13:349–358. doi:10.1007/s13762-015-0845-7

Sheng J (2001) Vitrification of borate waste from nuclear power plant using coal fly ash (I) glass formulation development. Fuel 80:1365–1369. doi:10.1016/S0016-2361(01)00022-9

Skousen J, Ziemkiewicz ZP, Yang JE (2012) Use of coal combustion by-products in mine reclamation: review of case studies in the USA. Geosyst Eng 15:71–83. doi:10.1080/122693282012676258

Verbinnen B, Block C, Van Caneghem J, Vandecasteele C (2015) Recycling of spent adsorbents for oxyanions and heavy metal ions in the production of ceramics. Waste Manage 45:407–411. doi:10.1016/jwasman201507006

Wang SM, Zhang CX, Chen JD (2014) Utilization of coal fly ash for the production of glass–ceramics with unique performances: a brief review. J Mater Sci Technol 30:1208–1212. doi:10.1016/jjmst201410005

Wee JH (2013) A review on carbon dioxide capture and storage technology using coal fly ash. Appl Energy 106:143–151. doi:10.1016/japenergy201301062

Yao ZT, Ji XS, Sarker PK, Tang JH, Ge LQ, Xia MS, Xi YQ (2015) A comprehensive review on the applications of coal fly ash. Earth Sci Rev 141:105–121. doi:10.1016/jearscirev201411016

Zheng YJ, Jensen AD, Windelin J, Jensen F (2012) Review of technologies for mercury removal from flue gas from cement production processes. Prog Energy Combust Sci 38:599–629. doi:10.1016/jpecs201205001
Acknowledgements
The authors thank Mrs. P. Díaz and Mrs. E. Sánchez for their technical assistance. H. R. Guzmán-Carrillo wants to thank CONACyT for scholarship (Grant No. 311363) and to Prof. J. Ma. Rincón from the IETcc-CSIC for his valuable advice.
Additional information
Editorial responsibility: Q. Aguilar-Virgen.
About this article
Cite this article
Guzmán-Carrillo, H.R., Pérez, J.M., Aguilar Reyes, E.A. et al. Coal fly ash and steel slag valorisation throughout a vitrification process. Int. J. Environ. Sci. Technol. 15, 1757–1766 (2018). https://doi.org/10.1007/s13762-017-1542-5
Received:

Revised:

Accepted:

Published:

Issue Date:

DOI: https://doi.org/10.1007/s13762-017-1542-5
Keywords