Abstract
A novel nanocatalyst silica-bonded sulfuric acid supported on KIT-5 as an organic–inorganic hybrid with high activity was prepared successfully. The KIT-5 with high surface area was reacted with chlorosulfonic acid via simple and rapid method. This efficient and reusable heterogeneous catalyst sulfuric acid nanocatalyst catalyzed one-pot synthesis of β-dicarbonyl compounds, aldehyde and ammonium acetate in the presence of 0.05 g of nanocatalyst at room temperature via solvent-free conditions to afford excellent yields of 1,4-dihydropyridines. This nanocatalyst was fully characterized by XRD, SEM–EDXS and Map analyses. The morphology of the catalyst surface by SEM images shows all porous of KIT-5 after the reaction was filled with the SO3H groups. The average size determines around 22–24 nm. This catalyst can be reused five times without any significant loss of activity, too. The ease of separation, high activity, high surface area and reaction under open air condition are the main advantages of this catalyst.
Access options
Buy single article
Instant access to the full article PDF.
US$ 39.95
Tax calculation will be finalised during checkout.
Subscribe to journal
Immediate online access to all issues from 2019. Subscription will auto renew annually.
US$ 79
Tax calculation will be finalised during checkout.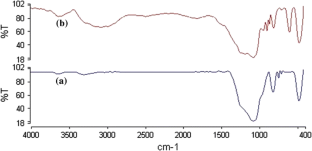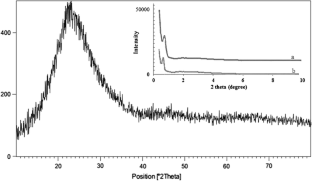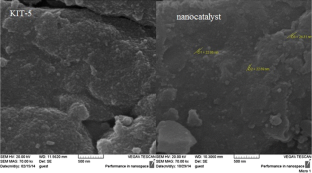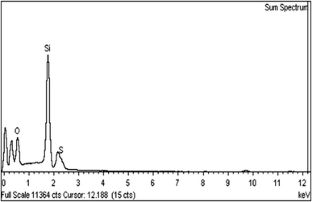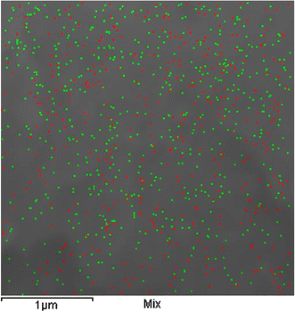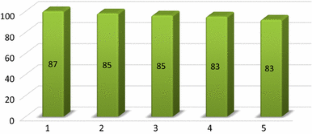 References
Agarwal A, Chauhan PMS (2005) Solid supported synthesis of structurally diverse dihydropyrido[2,3-d] pyrimidines using microwave irradiation. Tetrahedron Lett 46(8):1345–1348

Bagley MC, Fusillo V, Jenkins RL, Lubinu MC, Mason Ch (2013) One-step synthesis of pyridines and dihydropyridines in a continuous flow microwave reactor. Beilstein J Org Chem 9:1957–1968

Bahulayan D, Narayan G, Sreekumar V, Lalithambika M (2002) Natural bentonite clay/dilute HNO3 (40%)—a mild, efficient, and reusable catalyst/reagent system for selective mono nitration and benzylic oxidations. Synth Commun 32(23):3565–3574

Bigdeli MA, Heravi MM, Mahdavinia GH (2007) Silica supported perchloric acid (HClO4–SiO2): a mild, reusable and highly efficient heterogeneous catalyst for the synthesis of 14-aryl or alkyl-14-H-dibenzo [a, j] xanthenes. J Mol Catal A Chem 275(1–2):25–29

Bossert F, Meyer H, Wehinger E (1981) 4-Aryldihydropyridines, a new class of highly active calcium antagonists. Angew Chem Int Ed Engl 20(9):762–769

Bretzel RG, Bollen CC, Maeser E, Federlin KF (1993) Nephroprotective effects of nitrendipine in hypertensive tune I and type II diabetic patients. Am J Kidney Dis 21(6):53–64

Debache A, Boulcina R, Belfaitah A, Rhouati S, Carboni B (2008) One-pot synthesis of 1,4-dihydropyridines via a phenylboronic acid catalyzed Hantzsch three-component reaction. Synlett 4:509–512

Dhruva K, Jagir S (2010) Efficient, solvent-free, microwave-enhanced condensation of 5,5-dimethyl-1,3-cyclohexanedione with aldehydes and imines using LiBr as inexpensive, mild catalyst. Synth Commun 40(4):510–517

Hantzsch A (1882) Ueber die synthese pyridinartiger verbindungen aus acetessigäther und aldehydammoniak. Justus Lieb Ann Chem 215(1):1–82

Hoffmann F, Cornelius M, Morell J, Fröba M (2006) Silica-based mesoporous organic–inorganic hybrid materials. Angew Chem Int Ed 45(20):3216–3251

Janis RA, Triggle DJ (1983) New developments in calcium ion channel antagonists. J Med Chem 26(6):775–785

Jiang HF, Mai RH, Cao H, Zhu QH, Liu XH (2009) l-Proline-catalyzed synthesis of highly functionalized multisubstituted 1,4-dihydropyridines. Org Biomol Chem 7(23):4943–4953

Kılcıgil GA, Tuncbilek M, Ertan R, Erol K, Yıldırım E (2000) Synthesis of a new dihydropyridine derivative containing a known vasodilator khellin. Turk J Chem 24(3):255–259

Kim TW, Ryoo R, Gierszal KP, Jaroniec M, Solovyov LA, Sakamoto Y, Terasaki O (2005) Characterization of mesoporous carbons synthesized with SBA-16 silica template. J Mater Chem 15(15):1560–1571

Klusa V (1995) Cerebrocrast. Neuroprotectant, cognition enhancer. Drugs Future 20(2):135–138

Ko S, Sastry MNV, Lin C, Yao CF (2005) Molecular iodine-catalyzed one-pot synthesis of 4-substituted-1,4-dihydropyridine derivatives via Hantzsch reaction. Tetrahedron Lett 46(34):5771–5774

Kruk M, Jaroniec M, Ryoo R, Kim JM (1999) Characterization of high-quality MCM-48 and SBA-1 mesoporous silicas. Chem Mater 11(9):2568–2572

Ley SV, Baxendale IR, Brusotti G, Caldarelli M, Massi A, Nesi M (2002) Solid-supported reagents for multi-step organic synthesis: preparation and application. IL Farmaco 57(4):321–330

Love B, Sander KM (1965) The Hantzsch reaction. I. Oxidative dealkylation of certain dihydropyridines. J Org Chem 30(6):1914–1916

Maheswara M, Siddaiah V, Rao YK, Tzeng YM, Sridhar C (2006) A simple and efficient one-pot synthesis of 1,4-dihydropyridines using heterogeneous catalyst under solvent-free conditions. J Mol Catal A Chem 260(1–2):179–180

Makone S, Mahurkar S (2015) Innovative protocol for the synthesis of acridine derivatives using ionic liquid. Int J Sci Res 4(5):2493–2496

Mbaraka IK, Radu DR, Lin VS, Shanks BH (2003) Organosulfonic acid-functionalized mesoporous silicas for the esterification of fatty acid. J Catal 219(2):329–336

Mirsafaei R, Heravi MM, Ahmadi S, Moslemin MH, Hosseinnejad T (2015) In situ prepared copper nanoparticles on modified KIT-5 as an efficient recyclable catalyst and its applications in click reactions in water. J Mol Catal A Chem 402:100–108

Mirsafaei R, Heravi MM, Ahmadi S, Hosseinnejad T (2016) Synthesis and properties of novel reusable nano-ordered KIT-5-sulfamic acid as a heterogeneous catalyst for solvent-free synthesis of 2,4,5-triaryl-1H-imidazoles. Chem Pap 70:418–429

Modarresi-Alam AR, Nasrollahzadeh M, Khamooshi F (2008) Al(HSO4)3 mediated for the preparation of primary carbamates under solvent-free conditions. Sci Iran 15(4):452–455

Şafak C, Doğan E, Erol K (2006) Studies on 2-ethyl-3-carbmethoxy-4-aryl-5-oxo-1, 4, 5, 6, 7, 8-hexahydroquinoline derivatives and calcium modulatory activities. Turk J Chem 30(1):109–117

Sapkal SB, Shelke KF, Shingate BB, Shingare MS (2009) Nickel nanoparticle-catalyzed facile and efficient one-pot synthesis of polyhydroquinoline derivatives via Hantzsch condensation under solvent-free conditions. Tetrahedron Lett 50(15):1754–1756

Shi F, Zhang G, Zhang Y, Ma N, Jiang B, Tu SJ (2009) A facile and efficient synthesis of N-substituted furo[3,4-b] indeno[2,1-e] pyridine analogues of azapodophyllotoxin via microwave-assisted multicomponent reactions. J Heterocycl Chem 46(5):965–970

Shi CL, Chen H, Shi DQ (2012) An efficient one-pot three-component synthesis of tetrahydrofuro[3,4-b] quinoline-1,8(3H,4H)-dione derivatives catalyzed by L-proline. J Heterocycl Chem 49(1):125–129

Singh L, Ishar MPS, Elango M, Subramanian V, Gupta V, Kanwal P (2008) Synthesis of unsymmetrical substituted 1,4-dihydropyridines through thermal and microwave assisted [4+2] cycloadditions of 1-azadienes and allenic esters. J Org Chem 73(6):2224–2233

Tekale SU, Pagore VP, Kauthale SS, Pawar RP (2014) La2O3/TFE: an efficient system for room temperature synthesis of Hantzsch polyhydroquinolines. Chin Chem Lett 25(8):1149–1152

Tewari N, Dwivedi N, Tripathi RP (2004) Tetrabutylammonium hydrogen sulfate catalyzed eco-friendly and efficient synthesis of glycosyl 1,4-dihydropyridines. Tetrahedron Lett 45(49):9011–9014

Vivek P, Surendra S, Mridul M (2010) Synthesis and molecular docking studies of 1-phenyl-4-glycosyl-dihydropyridines as potent antileishmanial agents. Eur J Med Chem 45(6):2381–2388

Wang LM, Sheng J, Zhang L, Han JW, Fan ZY, Tian H, Qian CT (2005a) Facile Yb(OTf)3 promoted one-pot synthesis of polyhydroquinoline derivatives through Hantzsch reaction. Tetrahedron 61(6):1539–1543

Wang LM, Sheng J, Zhang L, Han JW, Fan ZY, Tian H, Qian CT (2005b) Facile Yb(OTf)3 promoted one-pot synthesis of polyhydroquinoline derivatives through Hantzsch reaction. Tetrahedron Lett 61(6):1539–1543

Wang XH, Hao WJ, Tu SJ, Zhang XH (2009) Microwave-assisted multicomponent reaction for the synthesis of new and significative bisfunctional compounds containing two furo[3,4-b] quinoline and acridinedione skeletons. J Heterocycl Chem 46(4):742–747

Wen LR, Sun JH, Li M, Sun ET, Zhang SS (2008) Application of β-(2-chloroaroyl) thioacetanilides in synthesis: an unusual and highly efficient access to thiochromeno[2,3-b] pyridine derivatives. J Org Chem 73(5):1852–1863

Yosefzadeh M, Mokhtary M (2016) Polyvinylpolypyrrolidone supported chlorosulfonic acid: an efficient catalyst for the one-pot synthesis of hexahydroquinolines. Iran J Catal 6(2):153–159

Zareyee D, Karimi B (2007) A novel and highly efficient method for the silylation of alcohols with hexamethyldisilazane (HMDS) catalyzed by recyclable sulfonic acid-functionalized ordered nanoporous silica. Tetrahedron Lett 48(7):1277–1280
Acknowledgments
We are grateful for partial financial support from Iran National Science Foundation. The authors are thankful to Iran Polymer and Petrochemical Institute for providing the SEM–EDXS facility and Kashan University for providing XRD analysis and Yazd Islamic Azad University for providing IR analysis.
About this article
Cite this article
Mirsafaei, R., Delzendeh, S. & Abdolazimi, A. Synthesis and characterization of reusable nano-order SO3H-KIT-5 as a heterogeneous catalyst for eco-friendly synthesis of 1,4-dihydropyridines. Int. J. Environ. Sci. Technol. 13, 2219–2226 (2016). https://doi.org/10.1007/s13762-016-1037-9
Received:

Revised:

Accepted:

Published:

Issue Date:
Keywords
1,4-Dihydropyridine

Organic–inorganic hybrid

Heterogeneous nanocatalyst

Mesoporous silica KIT-5

Solvent-free