Access options
Buy single article
Instant access to the full article PDF.
US$ 39.95
Tax calculation will be finalised during checkout.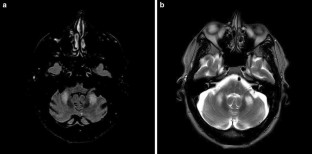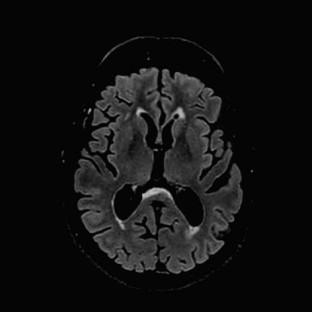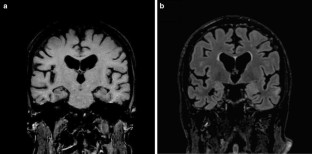 References
1.

Hall DA, O'keefe JA (2012) Fragile X-associated tremor ataxia syndrome: the expanding clinical picture, pathophysiology, epidemiology, and update on treatment. Tremor Other Hyperkinet Mov (N Y) 2:2–11

2.

Hagerman R, Hagerman P (2013) Advances in clinical and molecular understanding of the FMR1 premutation and fragile X-associated tremor/ataxia syndrome. Lancet Neurol 12:786–798

3.

Muzar Z, Lozano R (2014) Current research, diagnosis, and treatment of fragile X-associated tremor/ataxia syndrome. Intractable Rare Dis Res 3(4):101–109

4.

Brunberg JA, Jacquemont S, Hagerman RJ et al (2002) Fragile X premutation carriers: characteristic MR imaging findings of adult male patients with progressive cerebellar and cognitive dysfunction. Am J Neuroradiol 23:1757–1766

5.

Apartis E, Blancher A, Meissner W et al (2012) FXTAS: new insights and the need for revised diagnostic criteria. Neurology 79:1898–1907
Acknowledgements
The authors would like to acknowledge Wim Vandenberghe, M.D. Ph.D, movement disorders specialist at University Hospitals Leuven, for discussion and review of this manuscript.
Ethics declarations
Conflicts of interest
The authors report no disclosures relevant to the manuscript.
Ethical approval
Approval from the institutional review board was not required for this study.
Informed consent
For this case report, oral consent by the patient was acquired.
Additional information
Publisher's Note
Springer Nature remains neutral with regard to jurisdictional claims in published maps and institutional affiliations.
About this article
Cite this article
Claeys, T., Boogers, A. & Vanneste, D. MRI findings in fragile X-associated tremor/ataxia syndrome. Acta Neurol Belg 120, 181–183 (2020). https://doi.org/10.1007/s13760-019-01237-w
Received:

Accepted:

Published:

Issue Date: