This is a preview of subscription content, log in to check access.
Access options
Buy single article
Instant access to the full article PDF.
US$ 39.95
Price includes VAT for USA
Subscribe to journal
Immediate online access to all issues from 2019. Subscription will auto renew annually.
US$ 99
This is the net price. Taxes to be calculated in checkout.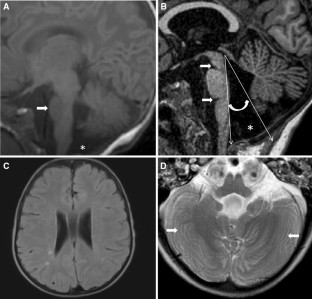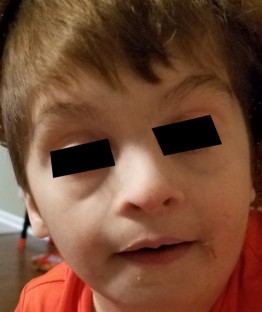 References
1.

Fukai R, Hiraki Y, Yofune H, Tsurusaki Y, Nakashima M, Saitsu H, Tanaka F, Miyake N, Matsumoto N (2015) A case of autism spectrum disorder arising from a de novo missense mutation in POGZ. J Hum Genet 60(5):277

2.

Matsumura K, Nakazawa T, Nagayasu K, Gotoda-Nishimura N, Kasai A, Hayata-Takano A, Shintani N, Yamamori H, Yasuda Y, Hashimoto R, Hashimoto H (2016) De novo POGZ mutations in sporadic autism disrupt the DNA-binding activity of POGZ. J Mol Psychiatry 4(1):1

3.

Dentici ML, Niceta M, Pantaleoni F et al (2017) Expanding the phenotypic spectrum of truncating POGZ mutations: Association with CNS malformations, skeletal abnormalities, and distinctive facial dysmorphism. Am J Med Genet Part A 173(7):1965–1969

4.

Stessman HA, Willemsen MH, Fenckova M et al (2016) Disruption of POGZ is associated with intellectual disability and autism spectrum disorders. Am J Human Genet 98(3):541–552

5.

White J, Beck CR, Harel T et al (2016) POGZ truncating alleles cause syndromic intellectual disability. Genome Med 8(1):3

6.

Ye Y, Cho MT, Retterer K et al (2015) De novo POGZ mutations are associated with neurodevelopmental disorders and microcephaly. Mol Case Stud 1(1):a000455

7.

D'Mello AM, Stoodley CJ (2015) Cerebro-cerebellar circuits in autism spectrum disorder. Front Neurosci 9:408
Funding
The authors received no financial support for the research, authorship, and/or publication of this article.
Ethics declarations
Conflict of interest
The authors declared no potential conflicts of interest with respect to the research, authorship,and/or publication of this article.
Ethical approval
All procedures performed in studies involving human participants were in accordance with the ethical standards of the institutional and/or national research committee and with the 1964 Helsinki declaration and its later amendments or comparable ethical standards.
Informed consent
Informed consent was obtained from the parents of the child included in the study.
Additional information
Publisher's Note
Springer Nature remains neutral with regard to jurisdictional claims in published maps and institutional affiliations.
Electronic supplementary material
Below is the link to the electronic supplementary material.
About this article
Cite this article
Samanta, D., Ramakrishnaiah, R. & Schaefer, B. The neurological aspects related to POGZ mutation: case report and review of CNS malformations and epilepsy. Acta Neurol Belg 120, 447–450 (2020). https://doi.org/10.1007/s13760-019-01122-6
Received:

Accepted:

Published:

Issue Date: